Andrew Cuomo's Biography
Multi-talented, Andrew Cuomo is an American Politician, Author, and Lawyer. He is serving as the 56th and current Governor of New York since 2011. During the time, he introduced same-sex marriage in New York, and the 2014 Compassionate Care Act, legalizing medical marijuana. He has served as Chair of the National Governors Association since August 2020. His political party is the Democratic Party. Initially, he began his career working as the campaign manager for his father, then as an assistant district attorney in New York City before entering private law practice. From 1993 to 1997, he served as Assistant Secretary of Housing and Urban Development for Community Planning and Development from 1993 to 1997 and he served in President Bill Clinton's Cabinet as the 11th United States Secretary of Housing and Urban Development from 1997 to 2001. He gained more attention from the public after handling the COVID-19 pandemic in New York. Scroll more to know about Andrew Cuomo's Full Biography, Facts, Wiki, Untold Story, Personal Life & more.
Recent in the news, Governor Andrew Cuomo Sunday updated New Yorkers on the state's progress during the ongoing COVID-19 pandemic. "As we near the end of the holiday season, New York remains locked in a footrace between the vaccine's quick distribution and COVID-19's continued spread," Governor Cuomo said. "It has been a tough year and we still have several tough months ahead, but we can see the light at the end of the tunnel and we will make it there if we all do our part to slow the spread. New York is working closely with the medical community to not only administer the vaccine but to continue growing capacity as well. As that work progresses, the rest of us need to step up, stay united, and continue doing what we know works-wearing masks, staying socially distanced, and washing our hands."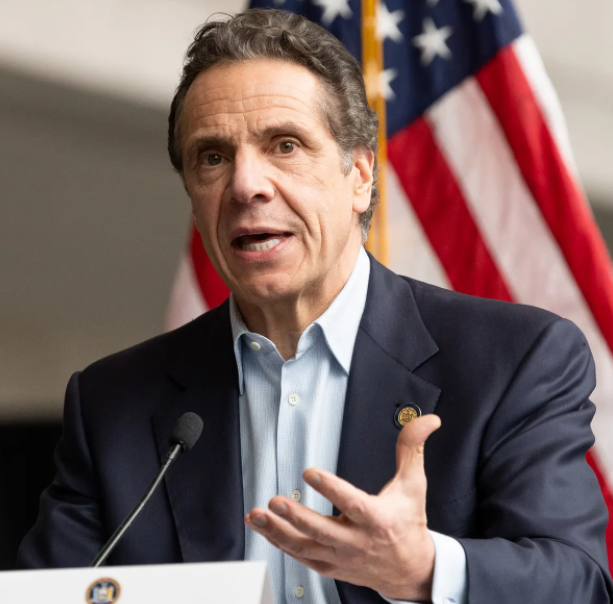 Source: @theguardian
Andrew Cuomo is famous for serving as the 56th and current Governor of New York since 2011. He is best known for serving as Chair of the National Governors Association since August 2020.
Andrew Cuomo's birthdate was 6th December 1957. And his birthplace was in Queens, New York City, the USA where he raised and grew up with the birth name of Andrew Mark Cuomo. His real name/birth name is Andrew Mark Cuomo. He holds an American nationality and his ethnic background is Caucasian-White. His Zodiac sign is Sagittarius and his religion is Roman Catholic. Regarding his parents, he was born into Italian descent family; Mario Matthew Cuomo (father) and Raffa Matilda Cuomo (mother). His father, Mario was an American politician who served as the 52nd Governor of New York, and his mother, Matilda is an American advocate for women and children and a former First Lady of New York. He also has four siblings named Margaret Cuomo (sister), Maria Cuomo Cole (sister), Madeline Cuomo (sister), and Chris Cuomo (brother). As of 2020, he celebrated his 63rd birthday.
Concerning his educational background, he attended "St. Gerard Majella's School" in the year 1971. After that, he did his high schooling in "Archbishop Molloy High School" in the year 1975 and graduated from "Fordham University" with a BA Degree in the year 1979. He also received a JD from "Albany Law School of Union University" in New York in the year 1982.
Andrew Cuomo still looks handsome at the age of 63. He has a well-maintained body figure by doing frequent exercises. He stands tall at the height of 5 ft 11 in or 1.8 m. He has a fair complexion with brown eyes and black hair. More details about his body measurements such as weight, chest size, biceps size, shoe size, and more are still to get unfold.
Andrew Cuomo's Political Career
Starting the career by joining the governor's staff through his father, Andrew then became a New York assistant district attorney from the year 1984 until 1985. Then, he worked at the law firm of Blutrich, Falcone & Miller.
He has also founded Housing Enterprise for the Less Privileged (HELP). It was in the year 1986.
He was the chair of the New York City Homeless Commission from the year 1990 to 1993.
In 1993, he was appointed to the Department of Housing and Urban Development (HUD) as Assistant Secretary for Community Planning and Development.
He was unanimously confirmed by the United States Senate to succeed him as Secretary of HUD and served as a secretary from January 1997 until the Clinton administration ended in the year 2001.
After that, he ran for the Democratic nomination for Governor of New York firstly in the year 2002. He then withdrew from consideration after concluding that he had little chance of support against his opposed party candidate State Comptroller Carl McCall.
In the year 2006, he declared his candidacy for the Democratic nomination for New York State attorney general and won the general election against the Republican nominee, former Westchester District attorney Jeanine Pirro on 7th November 2006, winning 58% of the vote.
In the year 2010, he won the election as "Governor of New York" and has been reelected twice for another term as well.
He worked to pass an on-time budget that cut spending without raising taxes, made a new deal with a large state-employee union, signed ethics reform legislation, passed a property tax cap, worked to enact a same-sex marriage bill with bipartisan support, and restructured New York's tax code during his first year as a governor.
He sought reelection in 2014, with former U.S. Representative Kathy Hochul as his new running mate.
On 4th November 2014, he was re-elected for a second term with 54% of the vote.
In August 15, 2018, anti-sex trafficking bill-signing event, Cuomo said: "We're not gonna make America great again. It was never that great. We have not reached greatness. We will reach greatness when every American is fully engaged."
On 6th November 2018, the Cuomo-Hochul ticket defeated the Molinaro-Killian ticket by a margin of 59.6%-36.2%.
There was media speculation about a possible presidential run, either in 2016 or 2020.
By early 2020, his favorability rating was up to 77 percent, a record high.
He issued a statement regarding novel coronavirus in New York where he mentioned the first positive case of a novel coronavirus in New York State on 1st March 2020. He also said that community transmission of the new coronavirus is "inevitable" on 2nd March 2020.
He threatened Rhode Island with a lawsuit over a new state quarantine policy of stopping incoming New Yorkers to enforce a quarantine on 28th March 2020.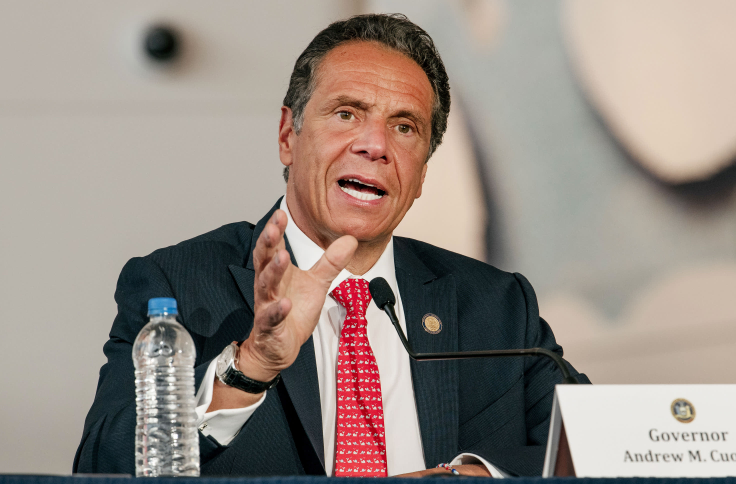 Source: @cnbc.com
Andrew Cuomo's Books
Cuomo, Andrew. American Crisis: Leadership Lessons from the COVID-19 Pandemic, New York: Crown, 2020.
Cuomo, Andrew. All Things Possible: Setbacks and Success in Politics and Life, New York: Harper, 2014.
Cuomo, Andrew. Crossroads: The Future of American Politics, New York: Random House, 2003.
Andrew Cuomo's Wife and Children's
Reflecting the marital status of Andrew Cuomo, he is a married man. At the end of 2019, he is living in the New York State Executive Mansion in Albany on a full-time basis. He is living a single life happily as there are no rumors about her dating anyone. His sexual orientation is straight and he is not gay.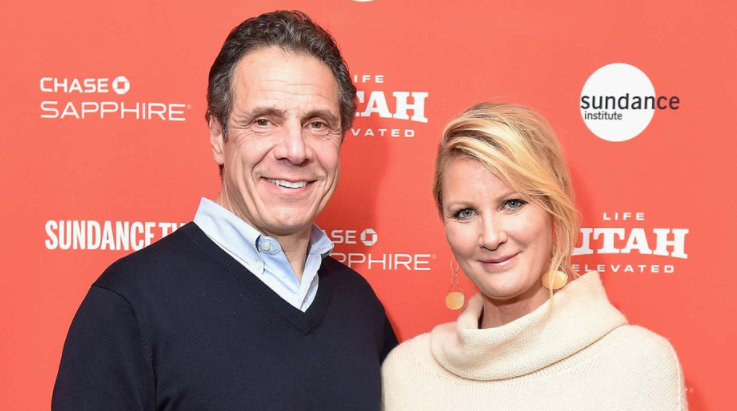 Source: @hollywoodreporter
Back then, he was married to Kerry Kennedy on 9th June 1990. The duo also had three daughters together named Cara and Mariah (twins), and Michaela Andrea. Their relationship couldn't last long and later, they separated in the year 2003 and divorced in the year 2005. He also dated Sandra Lee who is the host of "Food Network". The couple started dating in 2005 and began living in 2011. On 25th September 2019, the couple announced that they had ended their relationship. On 4th July 2015, he presided over the wedding ceremony of his long-time friend Billy Joel to his fourth wife, Alexis Roderick.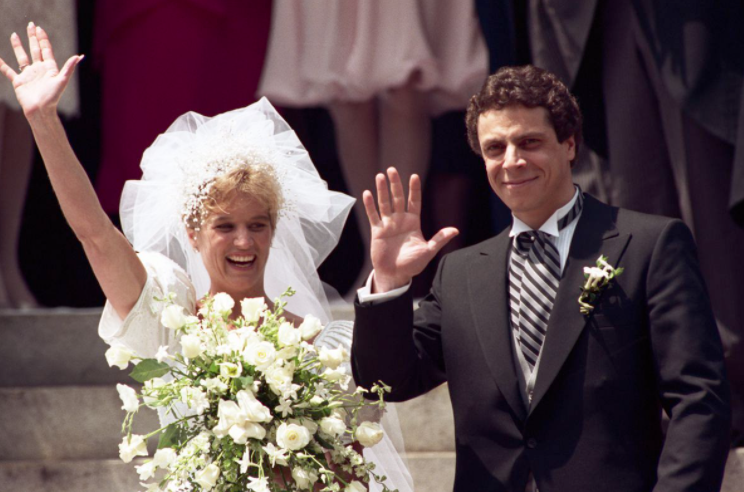 Source: @nydailynews
He is currently residing in Westchester County, New York.
Andrew Cuomo's Net Worth 2020
Andrew Cuomo is a very talented politician, author, and lawyer. As of 2020, he has an estimated net worth of $5 Million and has earned a huge amount of money from his career. He is making a considerable amount of salary from his work. He had made a cool amount of money being the Governor of New York. His major source of wealth comes from his political career and he is satisfied with his earnings.