An American actress who played her role in many movies such as True Love (1989), Cadillac Man (1990), Jungle Fever (1991), The Hand That Rocks the Cradle (1992), The Addiction (1995), Cop Land (1997), What Dreams May Come (1998) and many more is named for Annabella Sciorra. Moreover, she was also nominated for the Primetime Emmy Award for Outstanding Guest Actress in a Drama Series for playing Gloria Trillo in The Sopranos (2001-2004). In 2018, she starred as Rosalie Carbone in the second season of Luke Cage. Overall, she is a very talented woman. Recently, Rosie Perez testifies Annabella Sciorra told her about alleged rape by Harvey Weinstein. Actress Rosie Perez took the stand in Harvey Weinstein's trial Friday to support her friend Annabella Sciorra, who testified Thursday the disgraced movie mogul raped her in the winter of 1993-94. Sciorra told Perez about the alleged assault in a phone call shortly after it happened, Perez said, but Sciorra wouldn't say who did it. "I think I was raped," Sciorra said, according to Perez's testimony. It wasn't until months later when Perez called Sciorra in London after hearing that Weinstein was allegedly stalking her, that she learned who the attacker was. "She told me that it was, in fact, Harvey Weinstein that raped her," Perez said. In the winter of 1993-1994, after a dinner at an Irish restaurant in Manhattan, Weinstein offered Sciorra a ride to her apartment, she testified. She went in, put on a nightgown and was getting ready for bed when he knocked on the door. When she opened it, he pushed his way inside, Sciorra said. Weinstein unbuttoned his shirt, she testified, grabbed her arm and dragged her into a bedroom. Sciorra kicked, punched and fought him until he held her arms above her head on the bed and raped her, she testified. Weinstein pulled out of her to ejaculate on her duvet and her nightgown, she said. He then performed oral sex on her. Sciorra did not put up much of a fight, she testified because her body began shaking. She did not tell police about the incident, and she does not remember telling anybody about it for years, she said.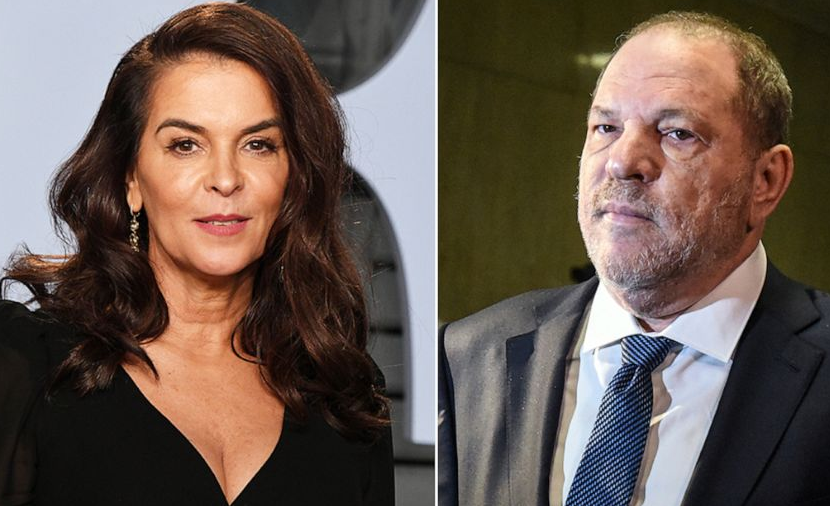 Source: @abcnews.go.com
Famous For
Being an American Actress.
For nominating the Primetime Emmy Award for Outstanding Guest Actress in a Drama Series for playing Gloria Trillo in The Sopranos.
What is the birthplace of Annabella Sciorra?
Sciorra was born as Annabella Gloria Philomena Sciorra on 29th March 1960 in Brooklyn, New York, the USA. She celebrated her 59th birthday with her friends and families. She was born to a fashion stylist mother and a veterinarian father. Her parents are Italian immigrants (her father is from the Central Italian region of Abruzzo, while her mother is from Formia, a comune in the province of Latina, in the Central Italian region of Lazio). Her nationality is American and her ethnicity is Mixed. She studied dance as a child and later took drama lessons at the Herbert Berghof Studio and the American Academy of Dramatic Arts. Her religion is Chrisitan.
How was the career of Annabella Sciorra?
Annabella made her feature film debut with a starring role in the 1989 comedy True Love.
Later, she was praised by critics, with Janet Maslin of The New York Times commenting: "Ms. Sciorra, with her gentle beauty and her hard-as-nails negotiating style, perfectly captures the mood of the film, and makes Donna fully and touchingly drawn".
Her performance earned her a nomination for the Independent Spirit Award for Best Female Lead.
After that, she made her role in Internal Affairs, Cadillac Man, Reversal of Fortune, Jungle Fever, The Hand That Rocks The Cradle, The Night We Never Met, with Matthew Broderick; Romeo Is Bleeding, with Gary Oldman; Mr. Wonderful, with Matt Dillon (all 1993); Abel Ferrara's The Addiction (1995) and The Funeral (1996), with Christopher Walken; Cop Land, with Sylvester Stallone (1997); and What Dreams May Come (1998).
Later, she received a nomination for the Primetime Emmy Award for Outstanding Guest Actress in a Drama Series for her portrayal of Gloria Trillo on the HBO series The Sopranos in 2001.
She co-starred with Vin Diesel in Find Me Guilty in 2006.
Her other credits include the CBS series Queens Supreme (2003); a recurring role as Det. Carolyn Barek in Law & Order: Criminal Intent (2005-2006); the FOX series Mental (2009); and guest appearances in The L Word, ER, The Good Wife, and CSI: Crime Scene Investigation.
She starred as Rosalie Carbone in the second season of Luke Cage in 2018.
Later that year, she reprised the role of Carbone in the third season of Daredevil.
Who is the Husband of Annabella Sciorra?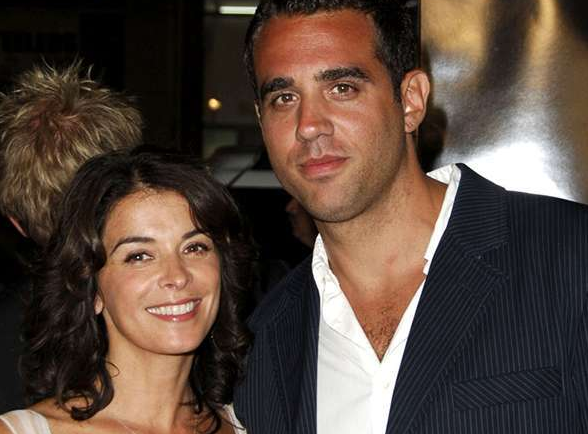 Source: @world-celebs.com
Annabella Sciorra is a married woman. She was married to actor Joe Petruzzi from 1989 to 1993. In the year 2004, she began a relationship with Bobby Cannavale which lasted for three years; the pair split up in 2007. In October 2017, Sciorra leveled allegations of rape against the film producer Harvey Weinstein. In an article published by The New Yorker, she alleged that Weinstein raped her after he forced his way into her apartment in 1993, then over a number of years repeatedly sexually harassed her. Currently, Harvey is accused of overpowering a woman in a hotel room in Midtown Manhattan in March 2013. His production assistant, Mimi Haleyi also accused him of performing oral sex in his apartment in 2006. As of today, she is living a single life happily without any disturbances. She is enjoying her life a lot.
What is the Net Worth of Annabella Sciorra?
Annabella Sciorra is a very successful actress and she has an estimated net worth of $6 million US. Her salary as an actress ranges from $19K-$210K. Her major source of earning is from her acting career and she is satisfied with her earnings without a doubt. She is a very talented and hardworking woman.
How tall is Annabella Sciorra?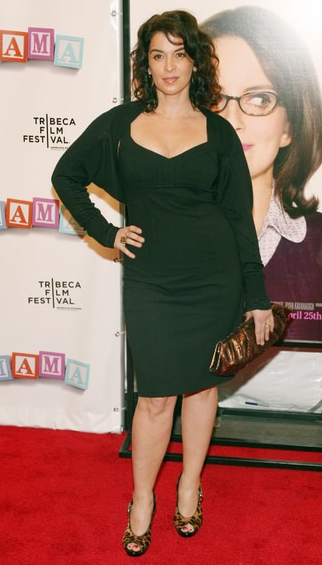 Source: @celebheights.com
Annabella Sciorra is a very hot and sexy lady with a charming personality. She has got a very beautiful look luring a lot of people towards her. She has an average height of five feet four inches with the balanced bodyweight of 55 Kg. She has brown eyes whereas her hair color is black-brown. Her other body measurements will be added soon as it has not been revealed yet. Overall, she has got a healthy body.