About Brytni Sarpy
Brytni Sarpy, a prominent American actress, gained widespread recognition for her notable portrayal of Valerie Spencer on the popular ABC network soap opera "General Hospital". Her acting journey began with her debut in the 2010 film "You Again", where she had the opportunity to share the screen with renowned actresses Kristen Bell and Jamie Lee Curtis. In addition to her acting prowess, she has established herself as a successful model, lending her talent to various print and commercial campaigns for esteemed brands such as Nike, AT&T, and Yahoo. Her versatile career extends beyond soap operas, as she has also made appearances in other television shows including "The Young and the Restless" and the horror film "Truth or Dare". She is also a skilled dancer.
Brytni Sarpy Early Life & Family
Brytni Sarpy, born on 21 September 1987 in Los Angeles County, Southern California, USA, carries the birth name Brytni Melicia Sarpy. With American nationality and a diverse mixed ethnicity consisting of French, Italian, African American, Apache, Cherokee Indian, and Filipino heritage, she embraces her multicultural background. Virgo is her zodiac sign as per her birthdate. She celebrated her 35th birthday in 2023. About her parents, she is the daughter of Mel Sarpy and Kim. Raised by her father since her parents' separation when she was six years old, she has a half-brother named Aiden from her father's side, along with two half-brothers and a half-sister from her mother's side. Sarpy is very close with her father, who suffers from Parkinson's disease.
Sarpy pursued her academic journey in Upland, culminating in her graduation from the University of California, Santa Barbara in 2008, where she earned a Bachelor of Fine Arts degree. After completing her studies, Sarpy embarked on auditions for professional roles, demonstrating her determination while juggling multiple jobs to sustain herself. During this time, she took up positions as a bartender and a personal trainer at Equinox Fitness, alongside exploring opportunities in the realm of commercial work as an athletic print model.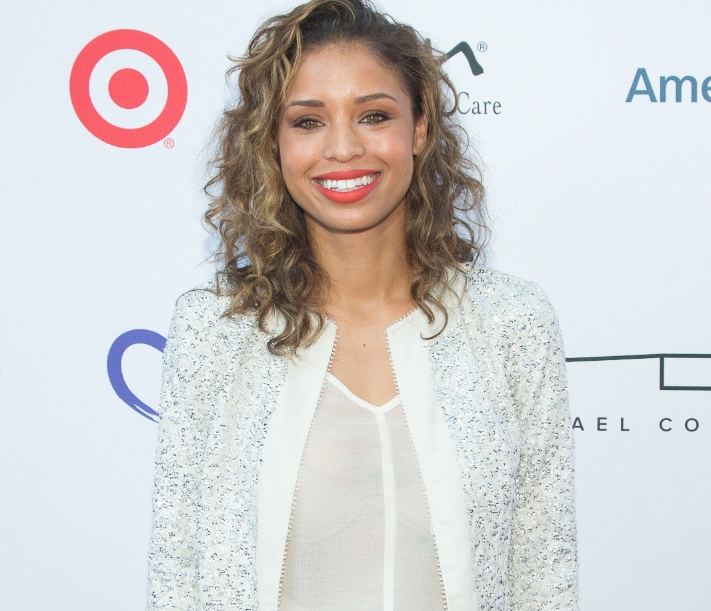 Brytni Sarpy Acting Career
Brytni Sarpy initially made her mark in the world of theater, showcasing her talent in numerous main stage and local productions that garnered her high praise for both her dramatic prowess and comedic timing.
In 2008, she delivered a remarkable performance as Beth in "Plumfield, Iraq" at Hatlen Theater from May 16 to May 24.
Demonstrating her versatility, she took on the role of Hero in Shakespeare's "Much Ado About Nothing" from August 2 to August 24, 2008, leaving a lasting impression.
Continuing her theatrical journey, she portrayed Joan Helford in "Time and the Conways" at Hatlen Theater in March 2009.
In addition to her talents, Sarpy is a skilled dancer. Pantheon Agency professionally represents her for theater engagements and by Vision Talent and CESD for commercial and print work.
Leveraging her charisma and skills, Sarpy has made notable appearances in commercials and print campaigns for renowned brands such as Nike, Yahoo!, AT&T, New Balance, and various others, solidifying her presence in the commercial and print industry.
Her filmography includes a diverse range of roles and projects. In 2009, she portrayed the Love Interest in the short film "Awkward Courage," a collaborative effort co-written and story by Ryan Turner, with Jameson Jordan directing.
The following year, in 2010, she had the opportunity to share the screen with renowned actresses Jamie Lee Curtis and Sigourney Weaver in the film "You Again."
In 2017, Sarpy took on the role of Maddie Sotarez in the horror film "Truth or Dare," directed by Nick Simon.
Additionally, she appeared as herself in the romantic film "A Boy. A Girl. A Dream: Love on Election Night," written and directed by Qasim Basir.
In addition to auditioning for the NBC soap opera, Days of Our Lives, Sarpy faced auditions for various roles in the long-standing series "General Hospital." However, she was deemed too old for the character Taylor DuBois and too young for the character Jordan Ashford.
Nevertheless, Sarpy's breakthrough came when she secured the contract role of Valerie Spencer, marking her debut on March 20, 2015.
She portrayed the character as a regular from March 2015 to December 2016 and later transitioned to a recurring role from December 2016 to March 14, 2019.
Alongside her soap opera work, Sarpy made appearances in other TV shows like "My Crazy Ex" in 2015 and "New Girl" in 2016.
In 2016, she was also announced as the host of the reality series "The Pitch Room."
Continuing to expand her repertoire, she joined the cast of "The Young and the Restless" as Elena Dawson in February 2019 and secured a recurring role on "The Haves and the Have Nots" in March 2019.
Brytni Sarpy Dating & Boyfriend
Brytni Sarpy is currently dating her handsome boyfriend, Bryton James, who is a renowned American actor, voice artist, and singer. The couple embarked on their romantic journey in May 2019 and has maintained a strong bond ever since. Frequently spotted together, they enjoy each other's company and have chosen to share their lives, currently residing together. Their relationship appears to be filled with happiness and harmony, devoid of any significant disruptions. Approaching the two-year mark, Sarpy and James continue to nurture their loving connection, showcasing a relationship that remains robust and unwavering. Brytni Sarpy was previously rumored to be in a relationship with American rapper and singer, Big Sean. Neither of them ever confirmed it publicly.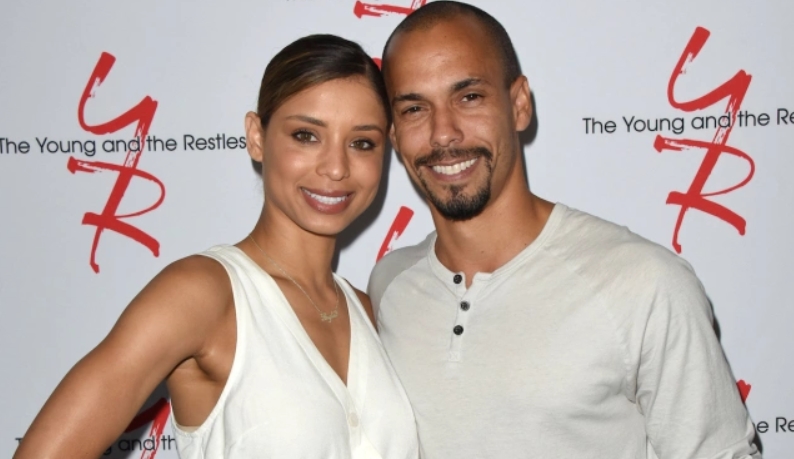 Brytni Sarpy Net Worth
Brytni Sarpy is a highly skilled actress renowned for her compelling portrayal of Valerie Spencer on the popular soap opera "General Hospital" aired on ABC network. As of 2023, her estimated net worth stands at $1 million, a testament to her successful acting career and the financial rewards it has brought her. With a substantial annual income, primarily derived from her work in the entertainment industry, Brytni enjoys the fruits of her labor and leads a lavish lifestyle. Satisfied with her earnings, she continues to excel in her craft, leaving a lasting impact on the world of television.
Brytni Sarpy Height & Weight
Brytni Sarpy, a beautiful actress, stands at a height of 5 feet 5 inches and maintains a balanced body weight of 66 kg. She possesses an enchanting personality that complements her features, including beautiful blue eyes and brown hair. With body measurements of 34-22-34 inches, she showcases a well-proportioned physique. Sporting a bra size of 32B and a US dress size of 6, Brytni exudes confidence and takes great care of her health and fitness, reflecting her overall dedication to maintaining a healthy body. She has a slim body type. She opened up about her anxiety and depression on World Mental Health Day, October 10, 2018.