About Dominik Mysterio
Dominik Mysterio is an American professional wrestler, currently associated with WWE, performing on the Raw brand as "Dirty" Dominik Mysterio (formerly Dominik Mysterio) and also holding the NXT North American Championship in his first reign on WWE's developmental brand, NXT. As a third-generation wrestler, he follows in the footsteps of his father Rey Mysterio, and great-uncle Rey Misterio Sr. Growing up, Dominik was immersed in the wrestling world, attending WWE events to support his father from a young age. His direct involvement in storylines began at the age of 8 in 2005 when he became a central figure in a custody battle storyline between his father and Eddie Guerrero. Subsequently, Dominik underwent training in 2017 and made appearances alongside his father on WWE television in 2019. In 2020, he engaged in a feud with Seth Rollins, leading to his debut match at SummerSlam that year. Dominik later teamed up with his father, winning the SmackDown Tag Team Championship and creating history as the first father-son duo to achieve such a feat in WWE. However, in 2022, Dominik shocked fans by betraying his father and joining the villainous stable, The Judgment Day. The storyline reached its climax at WrestleMania 39, where Dominik faced his father in a hard-fought but unsuccessful battle. Trained by notable figures like Jay Lethal, Konnan, Lance Storm, and his own father, Rey Mysterio, Dominik has proven himself as a talented and versatile wrestler since his debut on August 23, 2020.
Dominik Mysterio Early Life & Family
Dominik Mysterio, whose birth name is Dominik Óscar Gutiérrez, was born on April 5, 1997, in San Diego, California, USA. He belongs to the Mexican-American ethnicity and holds American nationality. His parents are Angie and Óscar Gutiérrez, widely recognized as the legendary professional wrestler Rey Mysterio. Growing up, he shared his childhood with his younger sister, Aalyah Gutiérrez. As of 2023, he recently celebrated his 26th birthday surrounded by his loved ones. Dominik's zodiac sign is Aries as per his birth date.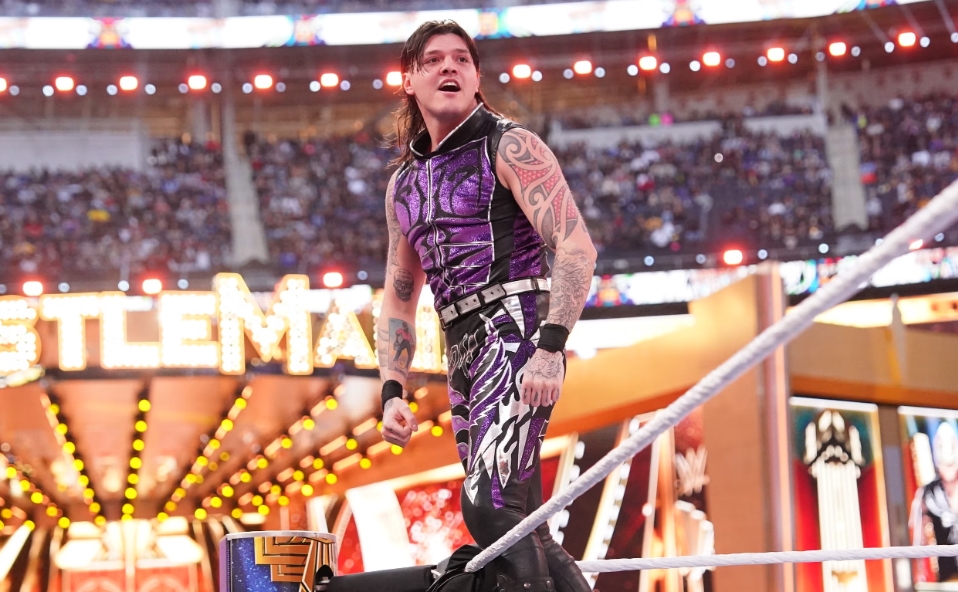 Dominik Mysterio Wrestling Career
Before becoming a pro wrestler, Dominik Mysterio frequently attended WWE events to support his father.
One memorable moment was on June 5, 2003, when he witnessed his father capture the WWE Cruiserweight Championship from Matt Hardy during an electrifying edition of SmackDown! in Anaheim, California. He even joined his father in the ring to celebrate the victory as the show concluded.
His involvement in storylines began in the summer of 2005, when he became a central figure in the custody battle storyline between his father and Eddie Guerrero, with Guerrero claiming to be Dominik's biological father. The feud culminated in a ladder match at SummerSlam, which Rey Mysterio won, securing custody of Dominik.
Over the years, he made sporadic appearances, supporting his father at significant events such as WrestleMania 22 and SmackDown! clashes.
In 2018, he commenced his wrestling training with the guidance of Jay Lethal and his father, Rey Mysterio.
His journey into the ring escalated further when, on the March 19, 2019, episode of SmackDown Live, he stood alongside his father as Rey announced his title match against Samoa Joe for the WWE United States Championship at WrestleMania 35.
Throughout the months that followed, he actively participated in his father's storylines and matches, even intervening in Rey's WWE Championship match against Brock Lesnar at Survivor Series.
In May 2020, a feud between Rey and Dominik Mysterio and Seth Rollins and Murphy unfolded, culminating in Dominik's first-ever match at SummerSlam on August 23. Unfortunately, Dominik faced defeat in a Street Fight against Rollins.
Nonetheless, he quickly bounced back and earned his first victory in WWE alongside his father at Payback on August 30, defeating Rollins and Murphy.
However, his journey to the WWE Championship faced obstacles, as he lost to Rollins in a qualifier for a triple threat match at Clash of Champions on the following episode of Raw.
Later that year, during the 2020 Draft in October, he was drafted to the SmackDown brand.
At Survivor Series in November, he participated in a dual-brand battle royal but couldn't secure the win.
In 2021, he entered his first Royal Rumble match and experienced both successes by eliminating King Corbin and disappointment as Bobby Lashley eliminated him.
He then teamed up with his father Rey, and at WrestleMania, they contended for the SmackDown Tag Team Championship but fell short.
Nonetheless, their fortunes turned around, and at WrestleMania Backlash, they claimed the titles, making history as the first father-son tag team champions in WWE. The Mysterios' reign lasted for 63 days until they were dethroned by The Usos at Money in the Bank.
Despite several setbacks, Dominik and Rey remained resilient, continuing to compete and adapt to the Raw brand following the 2021 Draft.
Their journey included a high-profile match at WrestleMania 38 against The Miz and Logan Paul. The Mysterios faced further challenges, such as attempting to qualify for Money in the Bank but ultimately falling short.
However, their unwavering determination and perseverance in the ever-competitive world of WWE set the stage for new opportunities and future successes.
In the summer of 2022, The Mysterios found themselves entangled in a heated feud with The Judgment Day faction, comprising Finn Bálor, Damian Priest, and Rhea Ripley.
The conflict revolved around The Judgment Day's relentless efforts to recruit Dominik into their ranks, leading to a shocking betrayal of his father.
At SummerSlam, The Mysterios triumphed over Bálor and Priest with an assist from the returning Edge, who was formerly The Judgment Day's leader. However, their celebration was short-lived as The Judgment Day retaliated on the next Raw episode, attacking The Mysterios and inadvertently spearing Dominik during Edge's rescue attempt.
Following this incident, he confronted Edge and later became the target of Ripley's manipulative tactics during his father's match against Bálor, resulting in Rey's defeat.
The situation escalated when Dominik accompanied Edge and Rey for a clash against The Judgment Day at Clash at the Castle, where after the match, Dominik shockingly turned heel by assaulting Edge with a low blow and attacking his own father, officially joining The Judgment Day.
Embracing a persona reminiscent of Eddie Guerrero's Latino Heat, Dominik aligned with Ripley, who referred to herself as his "Mami."
As part of The Judgment Day, he experienced significant victories, including a win against AJ Styles with Ripley's interference, and a triumph against The O.C. in a six-man tag team match at Crown Jewel.
The intense feud eventually concluded with The Judgment Day prevailing over The O.C. in an eight-person mixed tag team match.
Meanwhile, Dominik's personal life became entangled in the storyline as he invited Ripley to the Mysterio family home on Thanksgiving, leading to a violent altercation with Rey.
The tensions continued during a Christmas Eve visit to Dominik's grandparents' home, where more confrontations ensued, resulting in (kayfabe) Dominik's arrest by the police.
Following his release, he adopted an additional gimmick portraying a former convict, drawing from a brief fictionalized prison stint.
In early 2023, Dominik Mysterio's journey in WWE took a tumultuous turn as he aligned with The Judgment Day faction, engaging in high-stakes matches and personal confrontations.
Dominik and his allies secured a Raw Tag Team Championship opportunity by winning a tag team turmoil match on Raw. However, their subsequent championship challenge against The Usos at Raw is XXX was unsuccessful.
The Royal Rumble saw Dominik enter the match while seemingly implicated in an attack on his father, Rey, who was scheduled to compete.
His erratic behavior continued as he intruded on Rey's Valentine's Day dinner and later demanded a WrestleMania 39 match, taunting his father about their relationship and provoking Rey's acceptance.
During Rey's Hall of Fame induction, Dominik and his faction showed disrespect, leading to their rivalry climaxing at WrestleMania 39 with Rey emerging victorious. Afterward,
Dominik confronted Bad Bunny, who had interfered in their match and engaged in a confrontation with Cody Rhodes, leading to a loss against Rhodes at Money in the Bank. Dominik's transformation into a complex and controversial character made him a prominent figure in WWE's ongoing narrative.
On July 18, 2023, he secured his inaugural standalone championship by besting Wes Lee in an intense showdown on NXT, earning the prestigious NXT North American Championship.
Dominik Mysterio Awards and Achievements
Pro Wrestling Illustrated
Rookie of the Year (2020)
Ranked No. 147 of the top 500 singles wrestlers in the PWI 500 in 2021
WWE
NXT North American Championship (1 time, current)
WWE SmackDown Tag Team Championship (1 time) – with Rey Mysterio
Other titles
National Don't H8 Ringmaster (2020)
Dominik Mysterio Net Worth
As of 2023, Dominik Mysterio, the professional wrestler, has accumulated a substantial net worth of $2 million. His annual income exceeds $100,000, a remarkable achievement for a newcomer in the industry. His earnings stem from various sources, including his in-ring career, pay-per-view events, and merchandise sales. Wrestling remains his primary source of wealth. Living a comfortable lifestyle, Dominik is content with his financial success. Although there are no records of endorsements associated with him currently, he is affiliated with WWE merchandise. Dominik shares a lovely home in Chula Vista, California, USA, with his father Rey Mysterio, a property valued at approximately $1.08 million. While he may share his father's belongings, there are no reports of him owning any separate collection of cars at this time.
Dominik Mysterio Dating & Girlfriend
Dominik Mysterio remains unmarried but he is in a delightful relationship with his lovely girlfriend, Marie Juliette, since November 8, 2011. Recently, on January 2, 2023, the couple took their commitment to the next level by getting engaged. They are currently savoring a blissful life together, cherishing their moments without any interruptions. Dominik's sexual orientation is straight, affirming his genuine affection and dedication to Marie Juliette.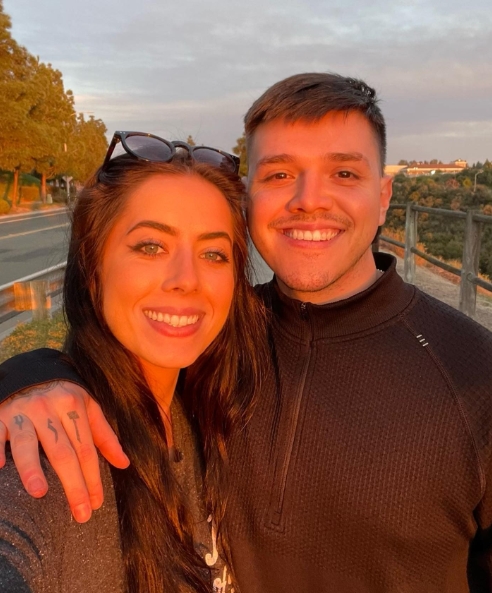 As a WWE superstar, Dominik has amassed a global fanbase and garnered immense love from his supporters worldwide. Taking great pride in his philanthropic endeavors, he actively participates in the charity foundation Make-A-Wish, a cause embraced by every WWE superstar, where they contribute through various meaningful initiatives.
Dominik Mysterio Height & Weight
Dominik Mysterio, the dashing wrestler, boasts an impressive physical presence with a muscular build, standing tall at 6 feet 1 inch (185 cm) and weighing 200 pounds (91 kg). His striking features include dark brown hair and captivating dark brown eyes. Notably, he showcases a unique distinctive trait-a full of red and black tribal pattern tattoo adorning his left arm, adding to his charismatic appeal inside the wrestling ring. He frequently hits the gym to maintain his body.