About Fahim Saleh; Founder of Gokada and Pathao
"Fahim Saleh" was the founder and Chief Executive Officer (CEO) of Gokda Rides Ltd, which is a motorcycle ride-hailing company. He was a Bangladeshi American entrepreneur and computer programmer who founded Gokada and Pathao. Whereas, Pathao is also popular in Bangladesh and Nepal. Fahim created his first company while he was still in high school. Fahim was also a founding partner of Adventure Capital, a Manhattan-based venture capital firm. He was also an active investor in emerging markets, investing first in Colombia's largest motorcycle ride-sharing company-Picap, which is recently valued at $15 million. Saleh taught himself to program at a young age and created a variety of online projects such as a website for his family, a teenage social platform, and a prank dial service. He had more than 2K followers in the Twitter account and had more than 2K followers on Facebook account. Recently, he was found dead on 13th July 2020 in New York City, the USA. Hussain M Elius, who co-founded Pathao with Saleh, told Bangladesh's Daily Star newspaper: "Fahim believed in the potential for technology to transform lives in Bangladesh and beyond. Scroll down to know more about his full biography which includes his career start, personal life details, wife, girlfriend, cause of death, suspect, nationality, family details, sister, birthday, age, facts, height, and more.
Pathao and Gokada CEO's assistant charged with his murder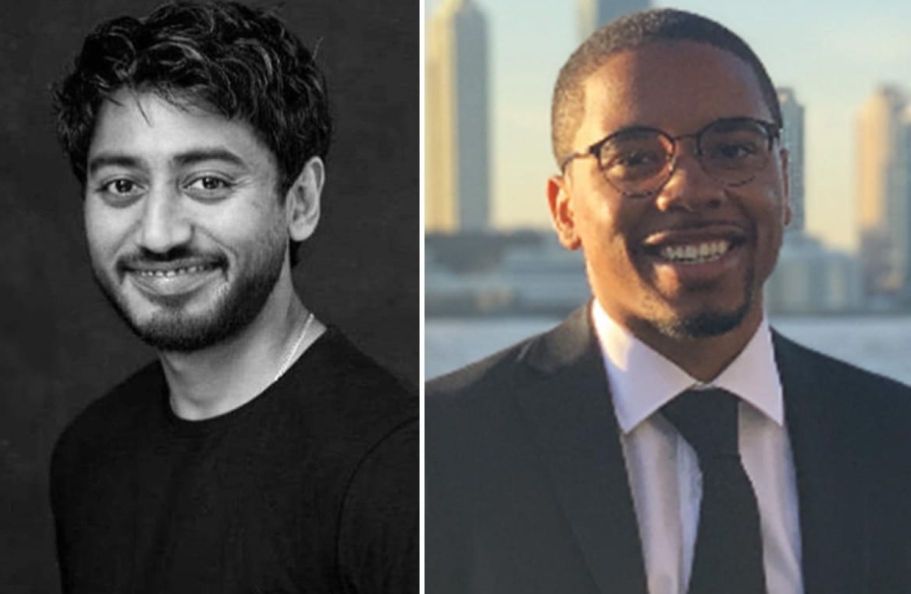 Source: @todayheadline.co
A man has been charged with the murder of leading tech entrepreneur Fahim Saleh who was found dead in New York on Tuesday, police say. His 21-year-old executive assistant Tyrese Haspil has been arrested and charged with second-degree murder. The suspect is alleged to have owed Saleh tens of thousands of dollars, police said. Mr. Haspil is accused of using a taser on Saleh and then fatally stabbing him on Monday. "[The suspect] handled [Saleh's] finances and personal matters," NYPD Chief of Detectives Rodney Harrison told reporters after the arrest on Friday.
Cause of Death of Fahim Saleh
On Tuesday (14th July 2020), Fahim's body was found decapitated and dismembered at his luxury apartment on the ''Lower East Side'' of Manhattan. Police have said that he was killed the day before (13th July 2020) in New York City, U.S. Saleh's sister found his body at around 3:30 p.m when she went to check on him after not hearing from him for a day. She found a grisly scene and called the police. According to ''The New York Times'', detectives found his torso and an electric saw nearby. Fahim's head and limbs were later found in the apartment in garbage bags. There were several large plastic bags in the apartment, and it appeared that some effort had been made to clean up any evidence of what had happened.
On Monday evening a surveillance camera had captured a video of Fahim in the building's elevator with another person who was wearing a black suit and black mask. In the video, the elevator door opens and Fahim goes into the apartment and the masked person follows directly behind him, and two immediately start to struggle. Detectives suspect that the killer fled the scene through the backdoor after Saleh's sister arrived looking for him, according to another police source. A law enforcement agency said that the scene looked like a ''professional'' killing because there was almost no blood left and the apartment was not looted.
Pathao and Gokada praised him after his death; Gokada called him "a great leader, inspiration and positive light for all of us" in its tweet. His vision and belief in us will be with us forever, and we will miss him dearly.
On July 17, his personal assistant, Tyrese Devon Haspil, was arrested and charged with murder.
Famous For
Being the CEO of Gokada.
For being a successful young Businessman and Entrepreneur.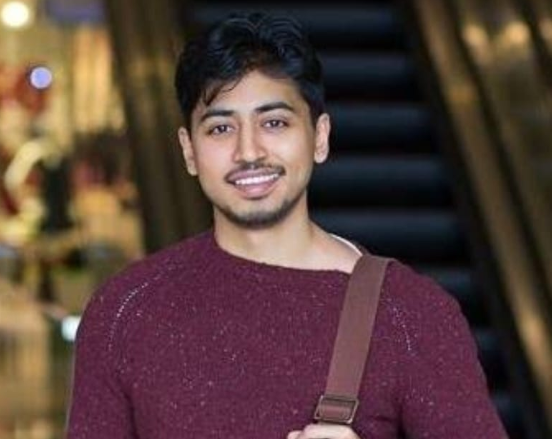 Source: @walikali.com
Early Life of Fahim Saleh
Fahim was born on 12th December 1886 as per wiki. He was born in Bangladesh but he grew up in Saudi Arabia. Saleh's folks are initially from Bangladesh and Saleh is of Bengali plummet. His nationality is Bangladeshi-American, whereas his race is white and Sun sign is Sagittarius. His ethnicity is Mixed. He belongs to Islam religion. Both of his parents originally belonged to Bangladesh so he inherited Bengali heritage from his parents. Later, the family settled in New York. He allegedly grew up with two sisters. Lastly, he celebrated his 33rd birthday as of 2019. Fahim is educated from ''Bentley University'' in Boston, Massachusetts, and earned his bachelor's degree in Computer Information Systems.
Source: @theinterview.ng
Career of Fahim Saleh
Before graduating in 2009, Saleh was putting his venturesome aptitudes to use by beginning a modified shirt organization with his flatmate and running a Facebook application that understudies could use for food conveyance.
During the 2008 downturn, he thought that it was hard to continue running his endeavors so he changed to creating applications for iOS.
His first taste of achievement with programming came when he built up an adolescent joint at 15 years old which developed to a network discussion and before long began acquiring him a few dollars per month.
Fahim was apprehensive his dad would end his programming organizations in the event that it ruined his homework.
When he got his first check of $500 from Google, his dad helped him open a record where the salary from his online endeavors would go and the site that earned him his first check sold for $2,000 on eBay.
It was around then that, he associated online with Kyle Kapper, another technically knowledgeable business visionary from Ohio.
Saleh kept testing and learning in his programming adventure prompted more sites taking into account a young group when he was in secondary school, these destinations were creating $100k to $150k in benefit.
He founded Nigeria-based motorcycle driving company Gokada in 2018 and served as the CEO last year.
Saleh's amusement organization TapFury (presently known as Kickback Apps) and gaming organization Ninja Fish produce enough income to pay the New York land rental rates.
Fahim turned into the sole CEO of Gokada in 2019 after his co-CEO surrendered and after that, he had been parting time among Lagos and the U.S.
But sadly, he was murdered and found dismembered in a luxury New York condo.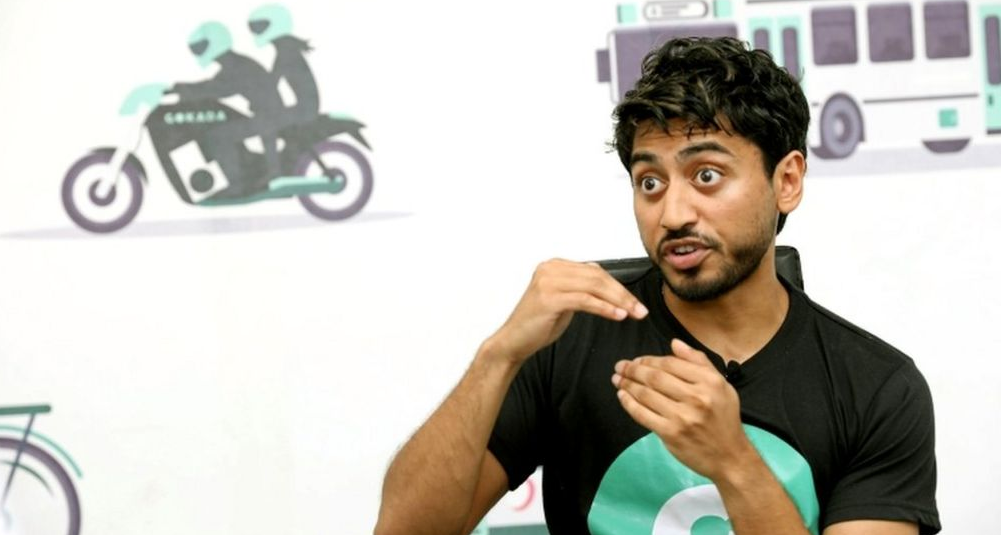 Source: @bbc.com
Personal Life of Fahim Saleh
Fahim was in a relationship with the gorgeous lady, Remer Ashid. They both are in a relationship for a long time. More information about their relationship is still a mystery. But he was not a married man. His sexual orientation was straight.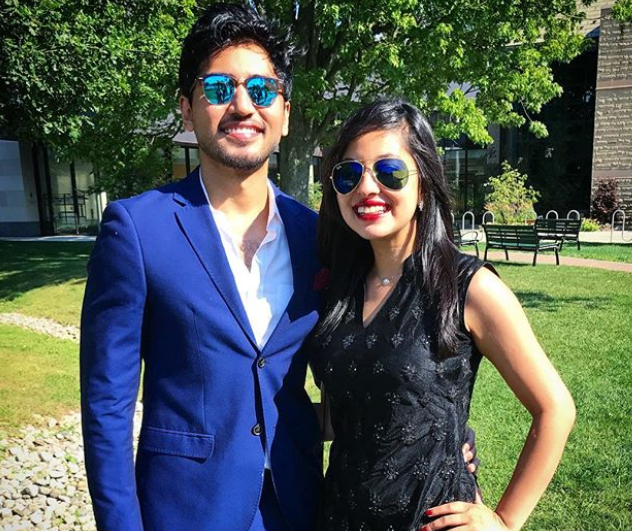 Source: @fahims
Fahim Saleh's Net Worth
Getting into Fahim's net worth, his net worth is estimated to have $150 million as of 2020. The ride-sharing organization in Bangladesh is estimated at $100 million by Fahim's own gauge. With the fortune Fahim made online, he bought $2.2 million apartments at E. Houston Street in New York's lower east side. The loft is purportedly worth $2.2 million. Saleh had also invested in Colombia's motorcycle ridesharing company Picap, which is valued at over $15 million. His source of income is from a Business career.
Body Measurement of Fahim Saleh
The CEO of Gokada, Fahim stood at the height of 5 ft and 9 inches or 1.75 m. Saleh had a body weight of 79 kg or 174.16 lbs. The ones knew him noted Saleh's presentable looks and dyed hair as his distinct features. The Poughkeepsie native brown skin makes him stand out among the crowd. His eye color was black.