Neil Andrew Megson popularly famed as Genesis P-Orridge was an English singer-songwriter, musician, poet, performance artist as well as occultist. P-Orridge rose to fame being the founder of the COUM Transmissions artistic collective and lead vocalist of seminal industrial band Throbbing Gristle. Moreover, P-Orridge was also a founding member of Thee Temple ov Psychick Youth occult group. P-Orridge was heavily criticized by the British press and politicians. P-Orridge was cited as an icon within the avant-garde art scene, accrued a cult following, and has been given the moniker of the "Godparent of Industrial Music".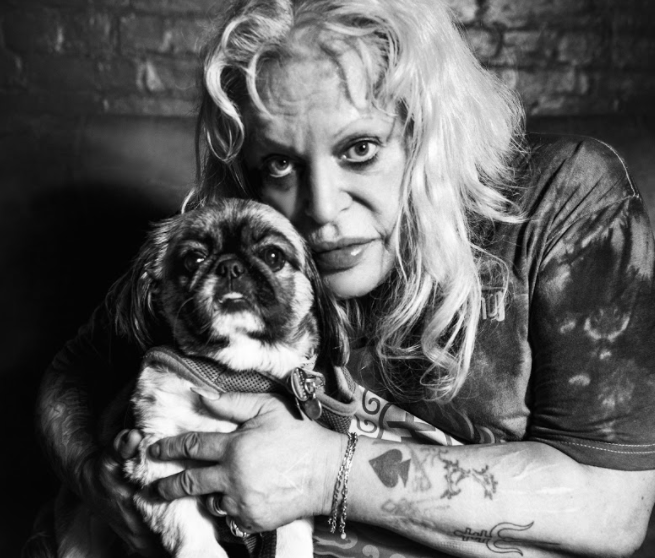 Throbbing Gristle's Genesis P-Orridge dies aged 70; Obituary
Genesis P-Orridge, the founding member of cult experimental bands Throbbing Gristle and Psychic TV, has died. The musician and artist, who had been battling leukemia for two-and-a-half years, was 70. With Throbbing Gristle, Genesis helped pioneer the genre of industrial music. In later life, they became a "body evolutionist", proposing a new gender that was beyond male and female. The death was confirmed by Genesis's daughters, Genesse and Caresse. In a statement, they said their father "dropped he/r body early this morning, Saturday, March 14th, 2020". "S/he will be laid to rest with h/er another half, Jaqueline 'Lady Jaye' Breyer who left us in 2007, where they will be reunited." Genesis is survived by two daughters, Genesse and Caresse and first wife Paula P-Orridge, now known as Alaura O'Dell.
Famous For
Being a famous Singer.
Being a transgender.
Being the founder of the COUM Transmissions.
Early Life of Genesis P-Orridge
On 22nd February 1950, P-Orridge was born in Victoria Park, Manchester, England, UK. P-Orridge's nationality is English and ethnicity is Mixed. P-Orridge's real name is Neil Andrew Megson. P-Orridge lastly celebrated 70th birthday. P-Orridge was born to Ronald and Muriel Megson. Ronald was a traveling salesman who had worked in repertory theatre and who played the drums in local jazz and dance bands. Muriel was from Salford and had first met Ronald after he returned to England after being injured with the British Army at the Battle of Dunkirk in 1940. P-Orridge attended Staples Road Infant School in Loughton and later attended Gatley Primary School. P-Orridge won a scholarship to attend Stockport Grammar School, doing so between 1961 and 1964. P-Orridge was sent to the privately run Solihull School in Warwickshire between 1964 and 1968. P-Orridge's religion is Christian.
Cause of Death of Genesis P-Orridge
P-Orridge died at the age of 70 after a struggle with Leukemia on 14th March 2020 in New York City, the USA.
About Disease Leukemia
Leukemia is a malignant progressive disease where the bone marrow and other blood-forming organs produce increased number of immature or abnormal leukocytes.
Career of Genesis P-Orridge
P-Orridge came to fame as the founder of the COUM Transmissions artistic collective as well as the lead vocalist of seminal industrial band Throbbing Gristle.
Moreover, she was also a founding member of Thee Temple Ov Psychick Youth occult group and she fronted the experimental band Psychic TV.
She designed a logo for the group, consisting of a semi-erect penis formed out of the word COUM with a drop of semen coming out of the end, while the motto "Your Local Dirty Banned" (a pun on "band") was emblazoned underneath.
COUM's confrontational performance work, dealing with such subjects as sex work, pornography, serial killers, occultism represented a concerted attempt to challenge societal norms and attract the attention of the national press.
COUM's 1976 Prostitution show at London's Institute of Contemporary Arts was particularly vilified by tabloids, gaining them the moniker of the "wreckers of civilization".
Her band, Throbbing Gristle, grew out of COUM and it was active from the year 1975 to 1981 as pioneers.
COUM also began publishing books; in 1972, they brought out the first volume of The Million and One Names of COUM, part of a proposed project to release 1001 slogans (such as "A thousand and one ways to COUM" and "COUM are Fab and Kinky") and in 1973 P-Orridge published Copyright Breeches, which explored an ongoing personal fascination with the copyright symbol and its implications for art and society.
The first Throbbing Gristle performance was held at the Air Gallery in London in July 1976.
Throbbing Gristle's best-selling single was "Zyklon B Zombie" (1978), the title is a reference to the Zyklon B poison gas used at Auschwitz extermination camp.
The final IR release was called Nothing Here Now But the Recordings, a best-of album taken from the archives of William S. Burroughs, who provided P-Orridge and Christopherson with access to his reel-to-reel tape archive.
The final Throbbing Gristle live event, Mission of Dead Souls, occurred in May 1981 at the Kezar Pavilion in San Francisco, US.
On 4th November 2009, it was announced that she would retire from touring in any and all bands (including Throbbing Gristle and Psychic TV) to concentrate on art, writing, and music.
She sold the Ridgewood property, holding a garage sale in the basement of a local art gallery to sell off a range of personal items, in addition to an array of dildos in June 2010.
She returned to touring with Psychic TV in 2016 with the release of their album Alienist.
She gained publicity for an interview critical of Caitlyn Jenner's self-description as a "spokesperson" for the transgender community, stating that Jenner was "clueless" and did not know what life was like for the majority of transgender people around the world.
In the summer of 2016, P-Orridge's artwork was the subject of an exhibition, "Try to Altar Everything", at the Rubin Museum of Art in New York City which contained paintings, sculptures, and installations inspired by the Hindu mythology that P-Orridge had encountered in Kathmandu.
She was diagnosed with chronic myelomonocytic leukemia in October 2017 and died in New York City on 14 March 2020.
Personal Life of Genesis P-Orridge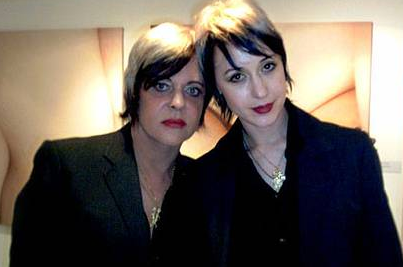 Source: @brooklynvegan.com
Genesis P-Orridge was a third-gender. P-Orridge was married twice in her lifetime. Firstly, P-Orridge married Jacqueline Mary Breyer who is famed as Lady Jaye Breyer P-Orridge in 1995. P-Orridge later married Lady Jaye who died in the year 2007. The cause of death was a heart condition that was possibly related to stomach cancer. Psychic TV canceled its North American tour dates in the aftermath of Lady Jaye's death. With the previous relationship of P-Orridge with Paula Brooking, the duo welcomed their two daughters named Caresse and Genesse.
Net Worth of Genesis P-Orridge
P-Orridge was a successful singer as well as a songwriter, musician, poet, and occultist. P-Orridge was a very wealthy transgender. P-Orridge's net worth is estimated to have $10 Million as of 2020. P-Orridge's yearly income was more than $100 Thousand. P-Orridge's major source of earning was from singing career. Prior to P-Orridge's death, P-Orridge was satisfied with earnings.
Body Measurements of Genesis P-Orridge
Genesis P-Orridge's height and weight at the time of death have not been revealed by any sources yet neither P-Orridge has revealed anything prior to the death. At the age of 70, she left the world due to leukemia. Information regarding P-Orridge's body details will be updated soon once we get details about it.