Jacob Sartorius Biography
Rolf Jacob Sartorius shortly named Jacob Sartorius is a famous Singer and Internet Personality who is famous for posting comedic videos on Vine and lip-syncing videos on musical.ly and TikTok. He released his debut single "Sweatshirt" in the year 2016 which peaked at 90 on the Hot 100 chart in the USA. He released his debut EP entitled "The Last Text" on 20th January 2017 which charted in the album charts in the United States, Canada, Scotland, New Zealand, Ireland, and Australia. After that, he released his second EP "Left Me Hangin'", the third EP "Better With You" and the fourth EP "Where Have You Been?". He was seen in the short film Alex where she played the role of Jacob in the year 2016. He was the 9th most searched musical artist as of 2016. He has more than 24 Million followers in his TikTok account under the account head of @jacobsartorius and more than 9 million followers on his Instagram account under the account head of @acobsartorius. Scroll more to know about his Full Biography, Interesting Facts, Wiki, Age, Personal Life, Family Life, Real Name, Career, and Salary.
Jacob Sartorius is for being a singer as well as an internet personality. He is best known for creating various lip-syncing videos on Musical.ly and TikTok.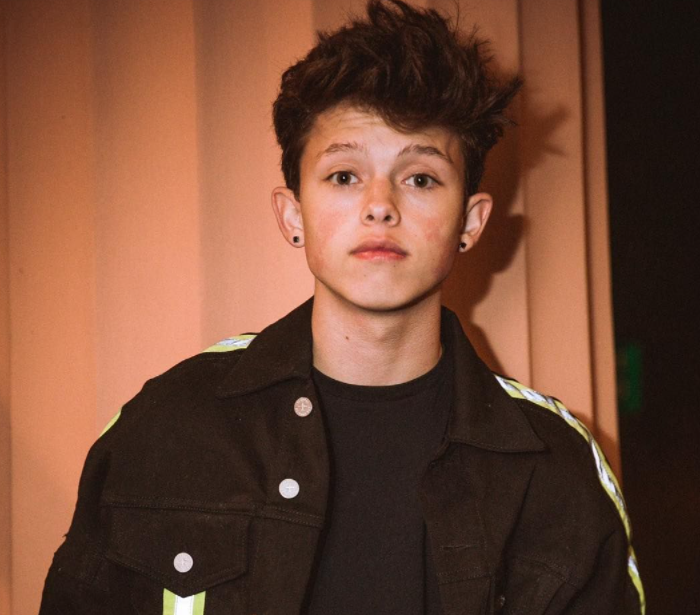 Source: @superstarsbio
On 2nd October 2002, Jacob Sartorius was born with the birth name/real name of Rolf Jacob Sartorius. He has previously expressed his embarrassment about his birth name, Rolf, claiming that "it is no big deal" and that it "does not define who you are". His place of birth is in Tulsa, Oklahoma, the USA. He holds an American nationality and he belongs to American-White ethnicity. His race is White. As of 2020, he celebrated his 18th birthday with his family. After his birth, he was adopted and moved to Virginia because his birth parents were unable to take care of him. He experienced his childhood in Reston, Virginia with his adoptive parents. He has a sibling; Caroline Sartorius (older sister). He started acting in musicals when he was only seven. Libra is his Zodiac sign and his religion is Christian.
With a slim body build, Jacob Sartorius stands tall at the height of 5 ft 8 in or 173 cm. His body weight consists of 69 KG or 152 lbs. He has a pair of hazel eye colors and his hair color is dark brown. He has a puffy hairstyle. He maintains his body a lot by doing frequent exercises. He is very conscious about his food intake. His other body measurements have not been revealed yet. As of February 2020, he announced that he was facing mental health problems and had been in therapy as well. He also has inked tattoo on his body.
Jacob Sartorius Career
When Jacob was eleven years old, he started uploading videos to Vine. He posted his very first video in the year 2014 which was a message about anti-bullying. The video then went viral and began his fame on social media.
Since then, he started publishing videos to Vine and he rose to face with the app.
After that, he joined the Chinese social media app, Musical.ly. With the app, he started gaining more fame. His lip-syncing videos on the app became very popular and led him to become one of the app's top stars with more than 8 million followers as of August 2016.
He then believed social media offered him an escape from bullying, stating, "Before Musical.ly, I wasn't the most outgoing. The app helped me goof off. It's like no one is watching beside the camera."
He revealed via Instagram on 2nd February 2019 stating that he had been seeking therapy and taking anti-depressant medication since he was 11 years old.
Through social media, he signed with T3 Music Group and released his debut single "Sweatshirt" on 3rd May 2016 which peaked at No. 90 on the US Billboard Hot 100, No. 81 on the Canadian Hot 100.
He then released two more singles, "Hit or Miss" and "All My Friends". He undertook the "All My Friends" Tour, a solo mini-tour where he performed in six cities.
After three months, he announced The Last Text World Tour performing in seven countries in the year 2017 in support of his debut extended play The Last Text. On 20th January 2017, his E.P. was released.
He later signed with RCA Records in the middle of the year 2017. With the label, he released his major-label debut EP "Left Me Hangin'" on 6th October. After then, he released his very first Christmas song "Cozy" on 1st December 2017.
He also attended the LA 'March for Our Lives' protest and he even spoke at the event.
He released his next EP entitled "Better With You" on 1st November 2018 and released his third EP "Where Have You Been?" on 21st May 2019.
He released his next single "Youtube & BBQ Chips".
He has been dropped by the record label 'RCA Records' as of February 2021.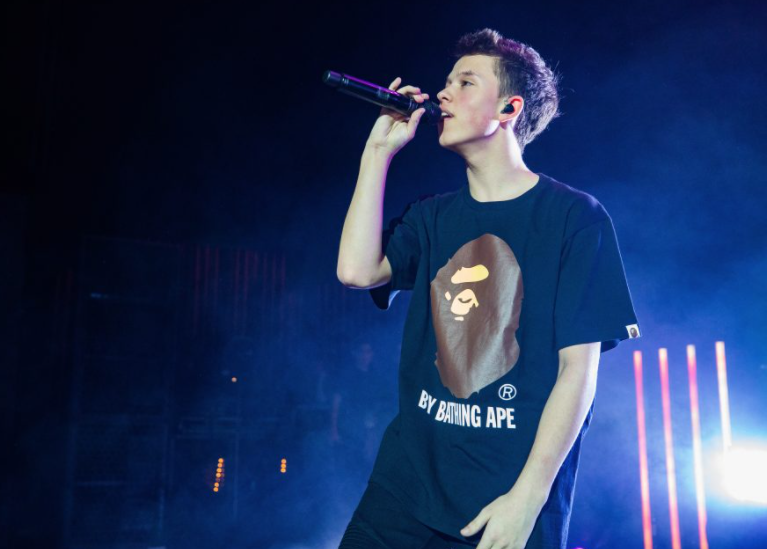 Source: @tigerbeat
Jacob Sartorius Tours
All My Friends Tour (2016)
The Last Text World Tour (2017)
The Left Me Hangin' Tour (2017)
Night & Day Tour (opening act for The Vamps) (2018)
Jacob Sartorius Personal Life and Girlfriend
Jacob Sartorius is not married yet and he is still to get married. But he has been in a relationship with a number of celebrities. In the year 2016, he was reported to be dating actress and singer, Maddie Ziegler. Then, Jacob and Baby Ariel were rumored once to be dating. Again, he was seen with Jenna Ortega in the year 2017. After that, he started dating Millie Bobby Brown. It was then reported that he cheated on Millie with some girls. In 2018, the couple decided to end their relationship. At present, he is assumed to be single as there is no news and rumors about her dating anyone. He is enjoying his present life happily without any disturbances. His sexual orientation is straight and he is not gay.
Everything You Need To Know About Millie Bobby Brown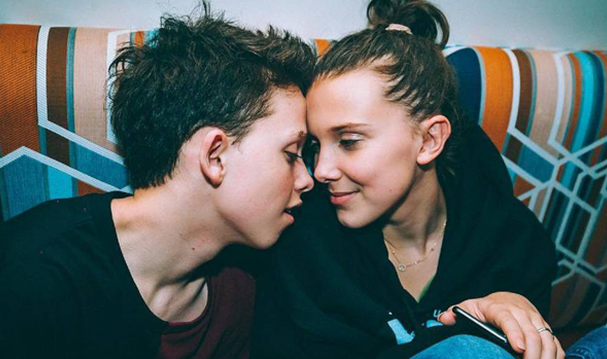 Source: @popbuzz
Jacob Sartorius Net Worth & Salary
Jacob Sartorius is a very famous singer and internet celebrity. As of 2021, the net worth of this famous singer is estimated to have $3 Million. He is also making a cool amount of salary from his work. His major source of wealth comes from the music industry and he is also making a significant amount of money from touring, music sales, TikTok, YouTube Channels, endorsement deals, and more. He is living a luxurious lifestyle from his work as of today and he is satisfied with whatever he is receiving as of now.