About Jerry Garcia
Jerry Garcia was a famous singer-songwriter and guitarist from the USA who was famous for his work as the lead guitarist and as a vocalist with the band the "Grateful Dead", which came to fame during the counterculture of the 1960s. He performed with the "Grateful Dead" for thirty years starting from 1965-1995. Additionally, he was viewed by many as the leader or "spokesman" of the group. He is famous for his "soulful extended guitar improvisations", which would frequently feature interplay between him and his fellow band members. He later described his playing style as having "descended from barroom rock and roll, country guitar. Just 'cause that's where all my stuff comes from. It's like that blues instrumental stuff that was happening in the late Fifties and early Sixties, like Freddie King." He was inducted into the Rock and Roll Hall of Fame as a member of the Grateful Dead in 1994. In 2003, Rolling Stone ranked Jerry Garcia 13th in their list of the "100 Greatest Guitarists of All Time". Besides this, he had also participated in a variety of side projects, including the Saunders-Garcia Band (with longtime friend Merl Saunders), the Jerry Garcia Band, Old & In the Way, the Garcia/Grisman acoustic duo, Legion of Mary, and New Riders of the Purple Sage (which Garcia co-founded with John Dawson and David Nelson). Regarding his personal life, he struggled with diabetes, and in 1986 went into a diabetic coma that nearly cost him his life. He was staying in a California drug rehabilitation facility when he died of a heart attack on 9th August 1995 at the age of 53.
Born on 1st August 1942, Jerry Gracia was born with the real name/birth name of Jerome John Garcia. His birthplace was in San Francisco, California, in the USA. His nationality was American and his ethnicity was Mixed as his ancestors on his father's side were from Galicia in northwest Spain. His mother's ancestors were Irish and Swedish. He was born to his parents; Jose Ramon "Joe" Garcia and Ruth Marie "Bobbie" (née Clifford) Garcia, who was born in San Francisco. His parents named him after composer Jerome Kern. He was their second child, preceded by Clifford Ramon "Tiff" (sibling), who was born in 1937. He was influenced by music at an early age, due to which he took piano lessons for much of his childhood. His father was a retired professional musician and his mother enjoyed playing the piano. His right middle finger was cut off by his brother in a wood-splitting accident while the family was vacationing in the Santa Cruz Mountains. It happened in 1946 where he was only two-thirds of four years old. Less than a year after this incident his father died in a fly fishing accident when the family was vacationing near Arcata in Northern California. After his father's death, his mother Ruth took over her husband's bar, buying out his partner for full ownership. Later on, his mother married Wally Matusiewicz. He attended Monroe Elementary School. He was also introduced to rock and roll and rhythm and blues by his brother and enjoyed listening to the likes of Ray Charles, John Lee Hooker, B. B. King, Hank Ballard, and, later, Chuck Berry in 1953. He graduated from the local Menlo Oaks school. After that, he studied the Golden Gate University School of Law. His Zodiac sign was Leo and he was Christian by religion.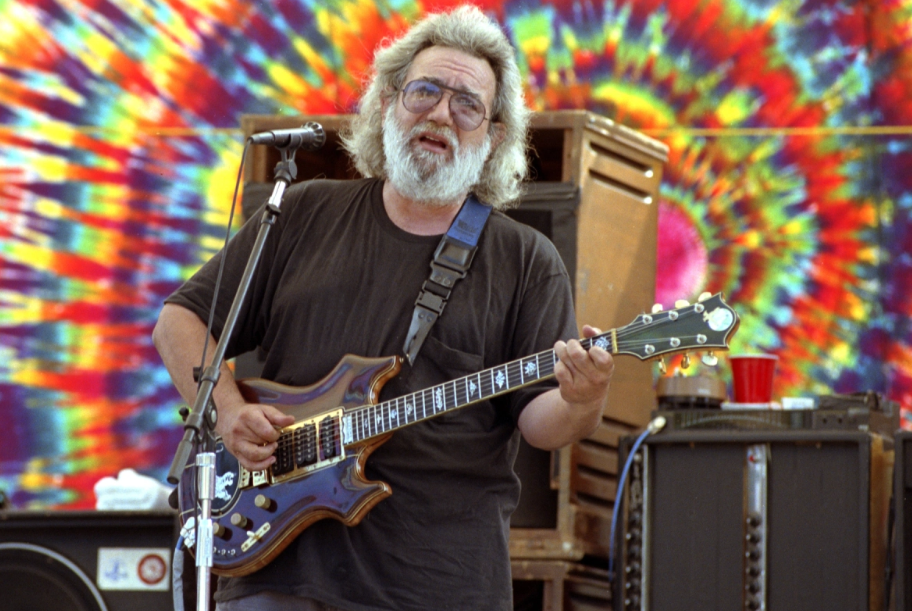 Source: @rollingstone
Jerry Garcia's Birthday Celebration
Jerry lastly celebrated his 53rd birthday. Grateful Dead co-founder Jerry Garcia would have celebrated his 78th birthday today (2020). As of his 78th birthday, Poolside has shared a cover of the Grateful Dead's "Shakedown Street" whereas the band has also shared a video featuring footage of fans outside of Grateful Dead shows. "Shakedown Street" has always been a staple of Poolside's DJ sets, says "Poolside producer/guitarist/vocalist Jeffrey Paradise via press release. "It's one of the rare songs that can combine rock and disco in a way that totally works. So just in time for Jerry Day, here's Poolside's take on the Grateful Dead! It's always a challenge to cover a classic song and do it justice, especially one with a one-chord chorus. This version brings some extra Poolside disco and electronic flavor as a refreshing take on the original while still honoring the master composition." As per press release, "The Rex Foundation / Jerry Garcia Family are officially supporting the release of 'Shakedown Street' and have made Poolside an official #DazeBetween participating artist. "Daze Between" is the period between Jerry Garcia's birthday (August 1) and the anniversary of his death (August 9) and this coming 9th August 2020 is the 25th anniversary of his death. Due to which, there will be an extended celebration of his life during this period." The celebration will kick off with "Rock My Soul", airing on FANS.€
Death of Jerry Gracia
Unfortunately due to heart attack, Jerry Gracia died at his room on 9th August 1995 at the rehabilitation clinic after his 53rd birthday. He also had long struggled with drug addiction, weight problems, sleep apnea, heavy smoking, and diabetes-all of which contributed to his physical decline. Lesh remarked that, upon hearing of Garcia's death, "I was struck numb. I had lost my oldest surviving friend, my brother." On12th August, his funeral was held at St. Stephen's Episcopal Church in Belvedere which was attended by his family, the remaining Grateful Dead members, and their friends, including former pro basketball player Bill Walton and musician Bob Dylan. Deborah Koons barred some of Garcia's former wives from the ceremony. After a day, approximately 25,000 people attended a municipally sanctioned public memorial at the Polo Fields of San Francisco's Golden Gate Park.
Jerry Garcia's Music Career
Born in April 1961, Jerry Garcia met Robert Hunter where they fully involved in the South Bay and San Francisco art and music scenes, sometimes playing at Menlo Park's Kepler's Books.
Additionally, he performed his very first concert with Hunter, and later, they also played in bands (the Wildwood Boys and the Hart Valley Drifters) with David Nelson.
He met Phil Lesh, the eventual bassist of the Grateful Dead, during a party in Menlo Park's bohemian Perry Lane neighborhood in the year 1962.
Using an old Wollensak tape recorder, they recorded "Matty Groves" and "The Long Black Veil", among several other tunes that later became a central feature of a 90-minute KPFA special broadcast, "The Long Black Veil and Other Ballads: An Evening with Jerry Garcia".
After this part, he began playing and teaching acoustic guitar and banjo.
He sang and performed mainly bluegrass, old-time, and folk music between the years 1962 and 1964.
He then came up with "Grateful Dead" by opening a Funk & Wagnalls dictionary to entry for "Grateful dead" where he served as the lead guitarist for its entire career. He had also composed such songs as "Dark Star", "Franklin's Tower", and "Scarlet Begonias".
He along with band toured almost constantly from their formation in 1965 until Garcia's death in 1995. During their three-decade span, the Grateful Dead played 2,314 shows.
He had numerous side projects as well with various acoustic projects such as Old & In the Way and other bluegrass bands, including collaborations with noted bluegrass mandolinist David Grisman.
Besides this, he was a member at one time or another include the Black Mountain Boys, Legion of Mary, Reconstruction, and the Jerry Garcia Acoustic Band.
His collaboration with Merl Saunders and Muruga Booker on the world music album Blues From the "Rainforest" launched the Rainforest Band.
Moreover, he played on over 50 studio albums, the styles of which were eclectic and varied, including bluegrass, rock, folk, blues, country, jazz, electronic music, gospel, funk, and reggae.
In the year 1995, he played on three tracks for the CD "Blue Incantation" by guitarist Sanjay Mishra, making it his last studio collaboration.
In the year 1970, he participated in the soundtrack for the film "Zabriskie Point".
He had also appeared as a band member on their debut album "New Riders of the Purple Sage", and produced "Home, Home on the Road", a 1974 live album by the band.
He had played steel guitar licks on Brewer & Shipley's 1970 album "Tarkio".
He performed at several major benefits including the "Soviet American Peace Walk" concert at the Band Shell, in Golden Gate Park, San Francisco, that drew 25,000 people in the year 1988.
He went into the second career in the visual arts in the late 1980s where he created a number of drawings, etchings, and watercolors.
The art career of Jerry Garcia artwork had been expanded into everything from hotel rooms, wet suits, men's sport shirts, a women's wear line, boxer shorts, hair accessories, cummerbunds, silk scarves, and wool rugs.
He also dedicated his first art book, Paintings, Drawings, and Sketches, "For Manasha, with love, Jerry."
In his career, he had played many guitars during his career, which ranged from student and budget models to custom-made instruments. He used about 25 guitars.
In the year 1969, he played pedal steel on three notable outside recordings: the track "The Farm" on the Jefferson Airplane album Volunteers, the track "Oh Mommy" by Brewer and Shipley and the hit single "Teach Your Children" by Crosby, Stills, Nash & Young from their album Déjà Vu, released in the year 1970.
He purchased the first guitar (Eagle) made by Alembic luthier Doug Irwin for $850 (equivalent to $5,200 in 2019) in 1972. This guitar, nicknamed Wolf for a memorable sticker Garcia added below the tailpiece, was delivered in May 1973 and replaced Alligator on stage in September.
He later, predominantly played several Travis Bean guitars, including the TB1000A (1975) and the TB500 (1976-1977).
He received his second custom guitar (Tiger) from Irwin in the summer of 1979.
For the majority of 2019 Wolf and Tiger were included in the Play it Loud exhibit at the Metropolitan Museum of Art in New York City.
John Mayer played Wolf with Dead & Co. at Citi Field on 23rd June 2019.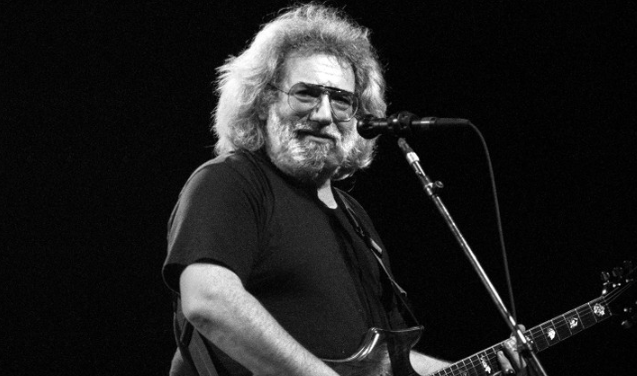 Source: @billboard
Jerry Garcia's Personal Life (Wife, Affairs, Children's)
On 23rd April 1963, Jerry Garcia married his pretty wife, Sara Ruppenthal whom he met in the same year. When Jerry met Garcia, she was working at the coffee house in the back of Kepler's Books, where they performed on a daily basis. At the end of the same year, the duo was blessed with a daughter named Heather. Sadly, the couple (Jerry and Sara) officially divorced after the five years of their married life in the year 1967.
Besides this, Jerry also had an affair with Carolyn Adams, a Merry Prankster also known as "Mountain Girl" or "M.G. The duo married on 31st December 1981. She gave birth to second and third daughters, Annabelle Walker Garcia (February 2, 1970) and Theresa Adams "Trixie" Garcia (September 21, 1974) with Jerry.
Later, Garcia met Deborah Koons, an aspiring filmmaker from a wealthy Cincinnati, Ohio-based family who would much later marry him and become his widow. Their relationship blossom in mid-1974 which strained his relationship with Adams and culminated in Garcia leaving Adams for Koons in late 1975. Later, their relationship ends in the year 1977. He also had an affair with Amy Moore who was a Kentucky-born member of the extended "Grateful Dead family", and the mistress of Texas oil heir Roy Cullen.
During the autumn of 1978, he developed a friendship with Shimer College student Manasha Matheson, an artist and music enthusiast whom he married on 17th August 1990 at their San Anselmo, California home in a spiritual ceremony free of legal convention. The lovebird then turned husband-wife became parents with the birth of their daughter, Keelin Noel Garcia, on December 20, 1987. In 1991, Garcia expressed his delight in finding the time to "actually be a father" to Keelin in contrast to his past relationships with his children.
Again, he renewed his acquaintance with Deborah Koons in the spring of 1993 and married on Valentine's Day of 1994 in Sausalito, California. Garcia and Koons were married at the time of his death. At Garcia's 1995 funeral, Koons declared that she was "the love of his life" while paying her final respects, whereupon Meier and Ruppenthal, who were both in attendance, simultaneously exclaimed, "He said that to me!".
In 2015, Jerry Garcia's wife, Manasha Garcia, and their daughter, Keelin Garcia launched The Jerry Garcia Foundation, a nonprofit charity that supports projects for artistic, environmental, and humanitarian causes.
His sexual orientation was straight and he was not gay.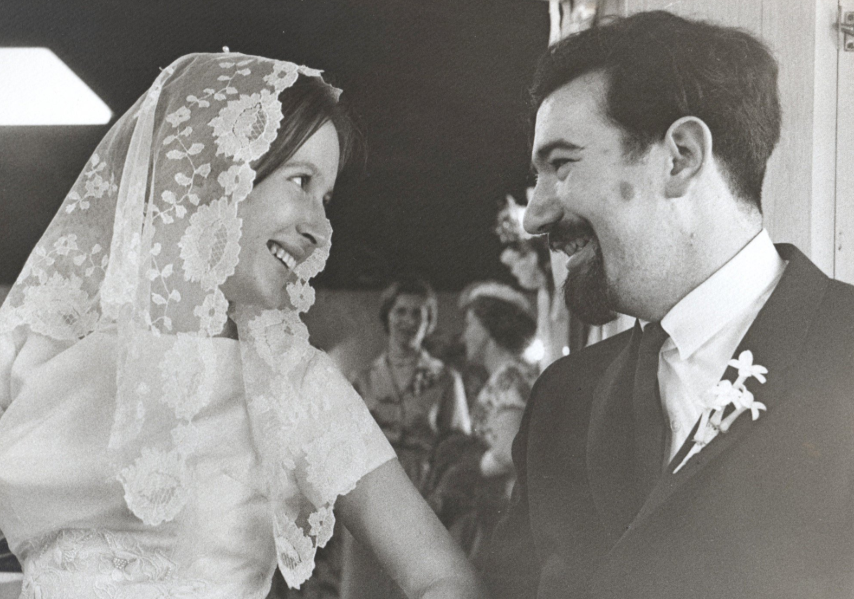 Source: @twitter
Jerry Garcia's Net Worth
Jerry Garcia is a very cool singer with $20 Million at the time of his death in 1995. He had earned a huge amount of money in his entire career being the lead guitarist and vocalist of the band "Grateful Dead". His major source of earning was from the music industry which includes his songs and albums sales, concerts, and more. On 8th May 2002, his guitar, Wolf and Tiger, among other memorabilia, were placed for auction at Studio 54 in New York City. Tiger was purchased for $957,500, while Wolf was bought for $789,500. Together, the pair sold for $1.74 million, setting a new world record. Prior to death, he was living a luxurious lifestyle. Rock and Roll Hall of Famer Jerry Garcia's house at 18 Ave Farralone, Stinson Beach in Marin County is for sale again, asking $4.35 million, down a bit from its previous listing asking nearly $4.6 million last June.