An American televangelist and former Assemblies of God minister is named for Jim Bakker. He hosted The PTL Club, an evangelical Christian television program from 1974 to 1989 with his former wife Tammy Faye. Moreover, he also developed Heritage USA, a now-defunct Christian theme park in Fort Mill, South Carolina. He currently hosts The Jim Bakker Show, which focuses on the end time and the Second Coming of Christ while promoting emergency survival products. He has written several books, including I Was Wrong and Time Has Come: How to Prepare Now for Epic Events Ahead.
Famous For
For building The Heritage USA which is located in Fort Mill, South Carolina.
Being the former host of an evangelical Christian TV program that was titled 'The PTL Club.'
Where was Jim Bakker born?
On 2nd January 1940, Jim Bakker was born as James Orsen Bakker in Muskegon, Michigan, to Raleigh Bakker and Furnia Lynette Irwin. As of 2020, he celebrated his 80th birthday. About his education, he studied at North Central University, where he met his future wife Tammy Fays LaValley. He is American by nationality and his ethnicity is White. His religion is Christian.
How was the Career of Jim Bakker?
In 1966, Jim Bakker started his career by working with his wife at Pat Robertson's Christian Broadcasting Network.
The duo helped the network grow with their successful shows, such as 'The 700 Club', 'The PTL Show' and 'The Jim and Tammy Show'.
They also built Heritage USA in Fort Mill, South Carolina which was the third most successful theme park in the country at that time.
In addition to this, they also built a satellite system to distribute their network nationwide 24 hours a day.
As a writer, his books include 'I Was Wrong', 'Eight Keys to Success' and 'Prosperity and the Coming Apocalypse'.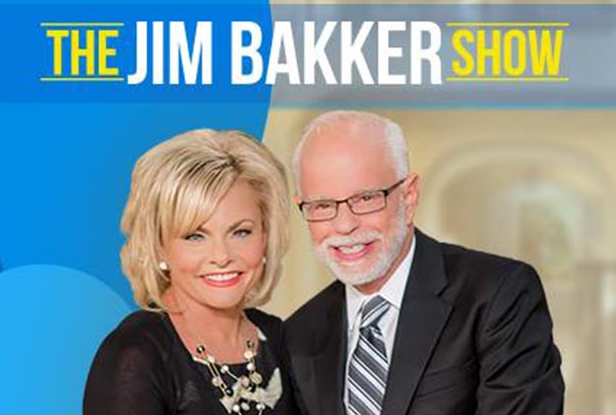 Source: @wggs16.com
He was accused of sexual misconduct by church secretary Jessica Hahn, which led to his resignation, and illegal misuse of ministry funds eventually led to his imprisonment.
He was indicted in 1988 on eight counts of mail fraud, 15 counts of wire fraud, and one count of conspiracy.
In 1990, the biographical TV movie, Fall from Grace starring Kevin Spacey and Bernadette Peters depicted his rise and fall within the religious televangelist arena.
On January 18, 2019, ABC's 20/20 aired a two-hour special entitled, "Unfaithfully Yours", about the rise and downfall of the Bakkers.
After a five-week trial in 1989, he was found guilty by a jury on all counts.
Judge Daniel Potter sentenced him to 45 years in federal prison and imposed a $500,000 fine. Later, his sentence was reduced to eight years.
In December 1994, he was eventually released from the Federal Bureau of Prisons custody.
In 2003, he began broadcasting the daily The Jim Bakker Show at Studio City Cafe in Branson, Missouri with his second wife, Lori.
His show has a millennial, survivalist focus and sells buckets of freeze-dried food to his audience in preparation for the end of days.
In 2013, Bakker wrote Time Has Come: How to Prepare Now for Epic Events Ahead about end-time events.
Following the death of Billy Graham on February 21, 2018, Bakker attended Graham's funeral and paid his respects, stating that Graham was the greatest preacher since Jesus, and also remarking that Graham had visited him in prison.
Who is the Wife of Jim Bakker?
Jim Bakker is a married person. He was married to Tammy Fays LaValley on 1st April 1961. The duo met each other at North Central University. He used to work at a restaurant while she worked at a nearby boutique. The couple became evangelists after they left college. Their first child was a daughter named Tammy Sue Bakker Chapman (born on 2nd March 1970). They had another child, a son named Jamie Charles Bakker, born in 1975. The couple divorced on March 13, 1992.
After that, Jim Bakker married Lori Beth Graham in the year 1998 who was a former evangelist. In 2002 they adopted five children. On February 21, 2018, Beth Graham left this world. As of now, he is living a single life without any disturbances. He is enjoying his life. His sexual orientation is straight.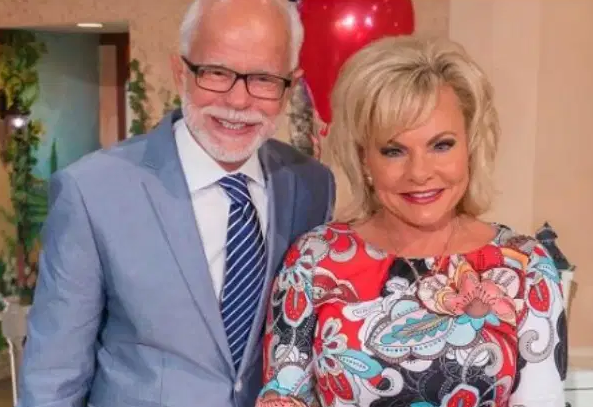 Source: @heavy.com
What is the Net Worth of Jim Bakker?
The net worth of this talented person is believed to have $1 Million as of 2020. His exact salary is still to get revealed yet but there is no doubt in the mind of his followers that he is earning a considerable amount of salary from his present work and he is satisfied with his earnings. His source of earning is from his show. He is satisfied with his earnings as of now. Аftеr hе wаѕ rеlеаѕеd frоm рrіѕоn thаt wаѕ whеn hе bеgаn 'Јіm Ваkkеr Ѕhоw' аnd hаd gоnе оn tо rеfоrm hіѕ mіnіѕtrу. Не hаѕ ѕеvеrаl bооkѕ undеr hіѕ nаmе, аnd hе ѕtіll оwеѕ $6 mіllіоn tо Іntеrnаl Rеvеnuе Ѕеrvісе (ІRЅ). He bееn соnѕіdеrеd tо bе аmоng thе mоѕt knоwn tеlеvаngеlіѕtѕ іn thе wоrld. Dеѕріtе hіm gеttіng іnсаrсеrаtеd, hе hаѕ mаdе а vеrу gооd rеturn аnd gоnе оn tо wrіtе ѕеvеrаl bооkѕ. Ніѕ ѕоn bу thе nаmе Јау іѕ а mіnіѕtеr оf thе gоѕреl аt thе Rеvоlutіоn Сhurсh.
How tall is Jim Bakker?
Jim Bakker is a very handsome person being at the age of eighty as well. He has got a tall height of 1.7 m matching with his bodyweight of 68 Kg. His other body measurement has not been revealed by any sources yet but it will be added once we get information about it. Overall, he has got a healthy body with a charming personality.