Joe Wicks is a British fitness coach, TV presenter, and author. In March 2020, Wicks became an international celebrity after his viral "PE with Joe" classes spread on YouTube during the coronavirus crisis and he gained a massive 1.2 Million Subscribers in just a Week. His Youtube channel is "The Body Coach TV" and has 2.37 million subscribers. His Instagram account is "thebodycoach" and has 3.6 million followers. His twitter account is "The Body Coach" and has 410.8K Followers. Joe Wicks is arguably the most famous Body Coach in the UK. He is the Body Coach, the man with the million-dollar muscles. He is one of the biggest names in the UK right now. Forbes has listed him as one of the 'top influencers' of the world. He was ranked in Top 10 of "The list of 2017's 100 Sexiest Men" in 2017 by the Glamour magazine of the UK. Scroll down to know more information regarding his full biography, career, body details, family, birthday, facts, wiki, wife, kids, and many more.
Famous For
Being famous worldwide as The Body Coach and fitness coach.
For his cookbook named Lean in 15: and its series.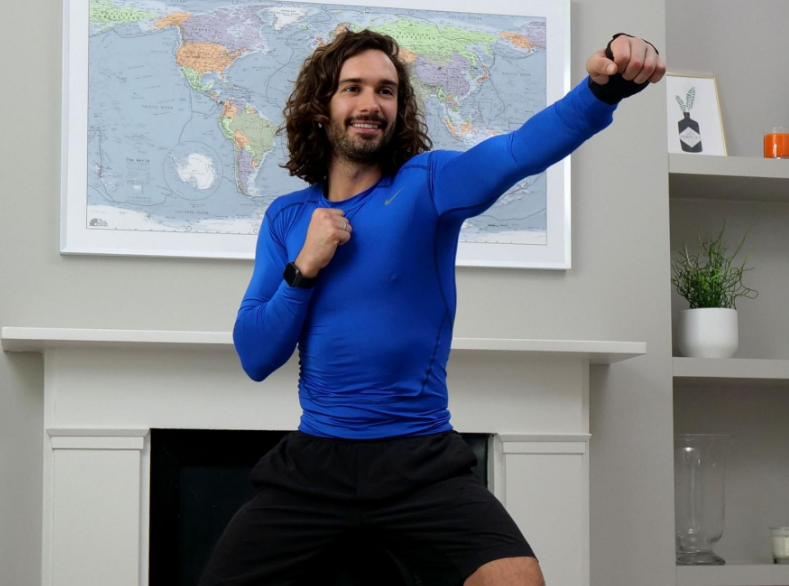 Source: @reporter.am
Early Life of Joe Wicks
Wicks was born on 21 September 1986 in Epsom, Surrey, UK. He holds British nationality and belongs to Mixed European ethnicity of half English and half Italian. His Zodiac sign is Virgo. His Birthday falls on 21st September of every year. His father's name is Gary Wicks who is a roofer and his mother's name is Raquela Mosquera, a social worker. He grew up on a council estate in his home town in Epsom, Surrey with his parents and two brothers, Nikki and George. His older brother Nikki works as a Magazine Editor Growing up he became interested to be PE teacher. He attended the Blenheim High School of his home town and joined NESCOT technology college to gain further education. He also studied sports science at St Mary's University in Twickenham to pursue his fitness career.
Career of Joe Wicks
Joe Wicks began his career as a teaching assistant after completing his sports science degree.
But he was not satisfied with being a teaching assistant because that job was not of his studied field and soon became a personal trainer for the next five years.
He also started to promote his fitness-related knowledge on social media too as he realized that working only as a fitness trainer among few people didn't make any sense to him: his purpose was to let millions of people know about his fitness-related idea and workout.
Then Wicks began to post fitness and nutrition-related content on social media mainly Instagram and soon gained much attraction from the public. In 2014 he began posting videos to Instagram relating to workouts and nutrition advice and no sooner he came into limelight.
The same year he also created his youtube channel named 'The Body Coach TV' and began posting fitness content to his YouTube channel.
His first video in his youtube account, a 20-minute introduction to High-Intensity Interval Training (HIIT), has amassed over six million views.
Eventually, Wicks was invited as a guest on several UK daytime talk shows, including "Good Morning Britain", "This Morning", "Loose Women" and "Lorraine".
Just in two years, in 2016 he was able to establish himself as a well-recognized fitness trainer and Television Celebrity.
Two years ago in 2014, Joe was just another jobbing personal trainer.
Along with fitness trainer, Joe is a good and well-recognized writer too.
In 2015, Wicks published a cookbook named Lean in 15: The Shift Plan which became very popular.
Due to the popularity of the book, he released a further two books in the Lean in 15 series, including "Lean in 15: The Shape Plan" and "Lean in 15: The Sustain Plan" both released in 2016. Since the success of the Lean in 15 series, Wicks has published several more cookbooks.
His upcoming cookbook, Wean in 15 is set to be released in May 2020.
In 2016 Wicks became the presenter of the reality TV show "Joe Wicks: The Body Coach" which aired on Channel 4.
As of 2020, there have been 3 episodes.
Wicks launched a range of kitchenware in 2018. The same year he also launched a website called The Body Coach where he sells his kitchenware and a range of fitness/nutrition plans.
On 19 March 2020 Wicks uploaded a video announcing that he would begin to produce "P.E with Joe" videos on his channel.
These videos were exercise videos aimed at children to keep fit during the 2020 coronavirus pandemic as schools were closed. Wicks announced on his Instagram that he will donate profit of £80,000 earned from these videos to the NHS who has been working every day to fight COVID-19.
Achievement and Awards
Wicks was awarded a Guinness World Record for "most viewers for a fitness workout live stream on YouTube", after achieving almost a million viewers on 24 March 2020 for his live stream. The award was presented to him virtually due to the 2020 coronavirus pandemic.
Personal Life of Joe Wicks
Joe Wicks is a married man. His wife's name is Rosie Jones who is a British glamour model. Jones and Wicks were spotted dating and enjoying quality time with each other since September 2016. After one year of their love affair, the couples announced their engagement in November 2017. They were married in a Woodland ceremony on June 29, 2019, and Wicks have shared photos of the couple's happy day on his Instagram page. They are now the parents of 2 children, a daughter, Indie, and a son, Marley.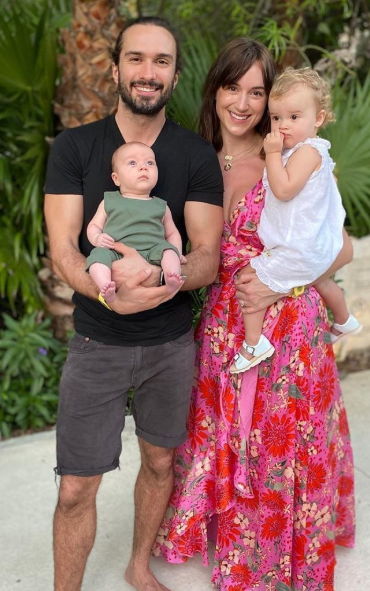 Source: @thesun.co.uk
Net Worth of Joe Wicks
As of 2020, The net worth of Joe wicks is estimated to be £14.5 million and his salary is expected to be more than £2 million annually. His income sources include YouTube, book sales, TV appearances, and a kitchenware line he launched on his website in 2018. His first published cookbook Lean in 15: 15-minute meals was a 2015 bestseller, having sold more than 1 million copies. He also sells a "90-day plan" workouts and meals with tailored portions to the individual online for £97. It is reported that The Body Coach Nutrition Limited and Joe Wicks Limited made a whopping £5.5million in 2017 and that's is expected to be £15,000 a day. He owns a stylish mansion in Richmond, London which has a private gym and is worth expensive. He has also owned a mansion in Santa Monica, Los Angeles.
Body Measurement of Joe Wicks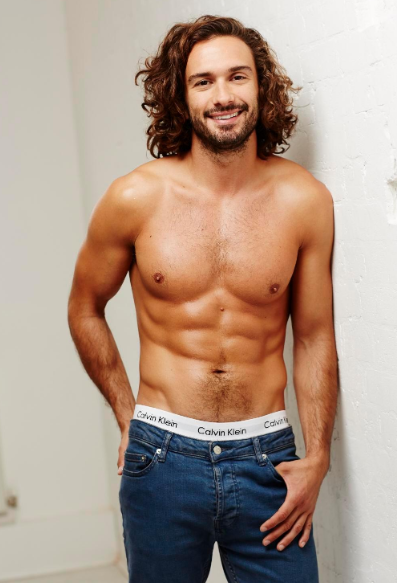 Source: @thesun.co.uk
Joe Wicks is a handsome and Good looking guy with a well-maintained body physique. As being a fitness coach and expert, he is able to have well-maintained and fit body conditions as he is highly concerned with his eating habit and body maintenance. He stands 5ft 8 inches tall and weighs 73 kg. His hair color and eye color both are Dark Brown.