John Allen Chau is an American Adventurer who had traveled across the globe as a Christian missionary. He was also an international soccer coach, EMT, and a mountaineer. He traveled to several countries to help those in need. He went to several refugee camps and helped to establish a healthy relationship among the refugees and locals organizing soccer tournaments. He has traveled across South Africa, Iraq, Burma, and the latest in India. He broke the headlines when he was killed by the Sentinelese tribes of India during his missionary work.
Famous For
Being an American Adventurer,
Being killed by the isolationist Sentinelese tribe.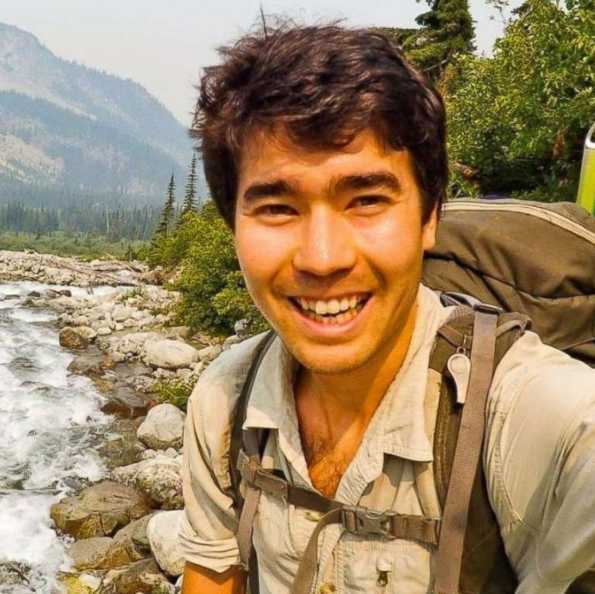 Source: @pinterest.com
Death of John Chau
The murder of an American missionary John Allen Chau broke the news headlines. He went to visit an isolated Sentinelese tribe of the North Sentinel area in Andaman island and the Nicobar Islands in India, where he was killed by their members. He was reportedly shot and killed with bow and arrows and buried on the beach. The director-general of police of the Andaman and Nicobar Islands have confirmed that they have located the site where the American missionary was buried after being killed. The Sentinelese tribe has managed to keep themselves isolated from the modern world over thousands of years. Earlier, Indian police had arrested several fishermen who helped John Chau to reach the Island, risking all of their lives. He accepted the risk and went there to spread Christianity to the Sentinelese tribes. Those fishermen who took John Chau there reportedly saw the Sentinelese dragging his body and burying it on the beach. The officials took a few of the arrested people close to the Island in order to study the route and circumstances around the Islands. Thus, Indian authorities are yet to figure out the way to recover the body of Allen Chau.
His family is mourning the loss. They wrote to the world, "We recently learned from an unconfirmed report that John Allen Chau was reported killed in India while reaching out to members of the Sentinelese Tribe in Andaman Islands Worlds cannot express the sadness we have experienced about this report. He was a beloved son, brother, uncle, and best friend to us. To others, he was a Christian missionary, a wilderness EMT, an international soccer coach, and a mountaineer. He loved God-life, helping those in need, and had nothing but love for the Sentinelese people. We forgive those reportedly responsible for his death. We also ask for the release of those friends he had in the Andaman Islands He ventured out on his own free will and his local contacts need not be persecuted for his own actions. As a family, we ask for your understanding and respect for him and us during this time.".
Early Life of John Chau
John Chau was born on 18th December 1991, in Vancouver, Washington, the United States. His real name/birth name is John Allen Chau. He was the third and youngest child of Lynda Adams-Chau, an organizer for Chi Alpha, and Patrick Chau, a Chinese-American psychiatrist (his parents/family). His father escaped to Hong Kong during the Chinese Cultural Revolution, after being forced to give up his artistic training at age 16 to work on a farm, and later immigrated to the United States. He attended Loma Linda University and completed his M.D. in Health and Physical education from Oral Roberts University. He held American nationality. He is a strong believer in God and follows Christianity. His ethnicity was White. He celebrated his 26th birthday lastly.
Career of John Chau
Working as a missionary, he has traveled to different countries.
He has traveled to several refugee camps in different countries running medical camps, seminars, and sports events.
He has traveled to South Africa, a Burmese refugee camp in Tulsa, a refugee camp in Northern Iraq.
In Tulsa, he worked as an outreach coordinator and helped to run a Burmese refugee soccer outreach.
In Northern Iraq, he worked in the Syrian refugee camp and run soccer medical camps, organized coaching seminars, and soccer tournaments to establish a sound relationship with the locals.
In November 2018, Chau embarked on an illegal mission to North Sentinel Island, which he considered to be "Satan's last stronghold on Earth," with the aim of contacting and living among the Sentinelese.
His missionary campaign came to an end when he was killed by the isolationist Sentinelese tribe he visited in Sentinal Area in Andaman and Nicobar islands in India.
In his last letter to his family, he wrote, "Please do not be angry at them or at God if I get killed." He risked his life exploring those tribes, which led to his death.
Personal Life of John Chau
Talking about John Chau's marital status, he is not a married person and he was single at the time of his death. There are also no rumors about her dating anyone neither he himself has revealed anything regarding his personal life to the media. His sexual orientation was straight.
Net Worth of John Chau
John Chau was a Christian missionary who died while attempting to convert the native Sentinelese, one of the world's last uncontacted tribes, to Christianity. The net worth of John Chau has not been revealed by any sources yet as of 2020 but it will be added soon once we get information about it. Similarly, his salary is also under review.
Body Measurements of John Chau
John Chau was a very handsome person with a tall height of 5 ft 8 in with a bodyweight of 65 Kg. His eye color was dark brown and his hair color was black. His other body measurements will be added once we get information about it.