Senator Jon Ossoff Biography
Thomas Jonathan Ossoff, popularly known as Jon Ossoff is an American politician, investigative journalist, media executive, and businessman. The Georgia native, Ossoff became the youngest member of the Senate in the 117th Congress after he defeated Republican senator, David Perdue in the runoff election in January 2021. Win the election win, he also became the first Jewish member of the Senate from Georgia, as well as the first Jewish senator from the Deep South since 1879. He is the managing director and CEO of an investigative production company, Insight TWI since 2013. The company has produced several investigation documentaries related to corruption and war crimes. Let's explore more about Jon Ossoff's parents, education, family, net worth.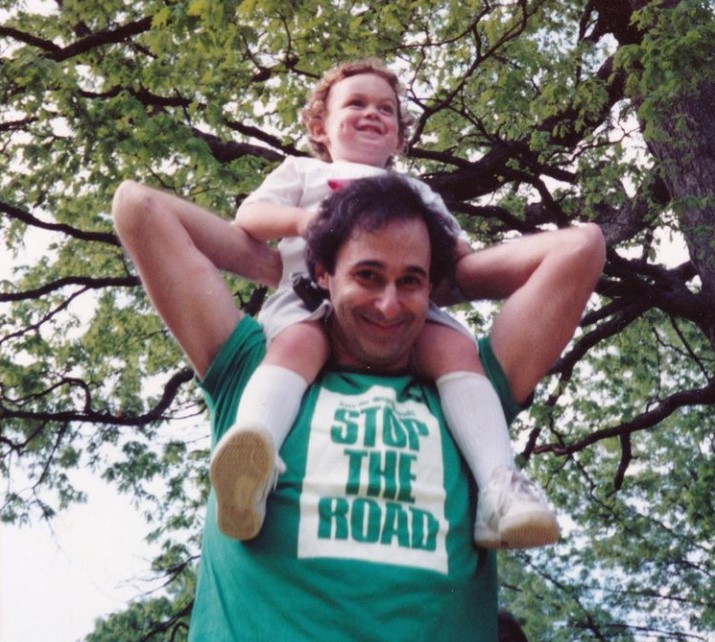 Source: Instagram@jonossoff
Senate Jon Ossoff was born on 16 February 1987. His birth name is Thomas Jonathan Ossoff. His birth place is Atlanta, Georgia in the United States. Jon Ossoff nationality is American. His hometown is Northlake, an unincorporated community in Atlanta, Georgia. Jon Ossoff parents are Richard Ossoff (father) and Heather Fenton (mother). His father owns a specialist publishing company, Strafford Publications. His mother co-founded NewPower PAC, an organization that works to elect women to local offices across Georgia. His mother is Australian who immigrated to the United States. Thus, Jon previously held Australian citizenship through his mother. He has Russian and Lithuanian ancestry on his father's side. Jon Ossoff religion is Jewish. He belongs to the white ethnicity.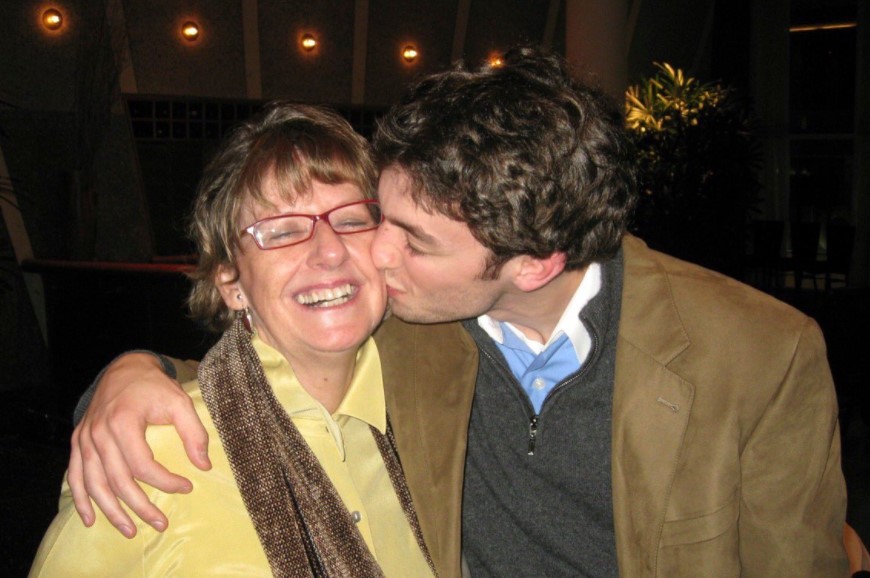 Source: @Twitter
Regarding Jon Ossoff's educational background, he attended an independent school, Paideia School. After graduating from high school, he attended Georgetown University's School of Foreign Service. He graduated with a Bachelor of Science degree in 2009. He then earned his Master of Science degree from the School of Economics in 2013.
Senator Jon Ossoff stands tall around the height of 5 feet and 11 inches. He has a slim body build. He has maintained his body well. His eye color is brown and his hair color is dark brown. His sexual orientation is straight.
He has over 878k followers on Twitter and over 436k followers on Instagram.
Jon Ossoff Career, Election, Results, Senate, Senator
While in high school, Jon Ossoff interned for civil rights leader and U.S. Representative John Lewis.
He served as a national security staffer and aide to U.S. representative Hank Johnson for five years from 2008 to 2012. John Lewis had recommended him to Johnson.
He left Johnson's office in 2012 to earn a master's degree.
He also started his career in investigative journalism.
He became the managing director and CEO of Insight TWI in 2013. It is a London-based investigative television production company that works with reporters to create documentaries about corruption in foreign countries. Some of the major work includes BBC investigations about ISIS war crimes, death squads in East Africa, as well as the staging of a play in Sierra Leone.
He was the Democratic nominee in the special election for Georgia's 6th congressional district in 2017.
He lost the runoff election to Republican Karen Handel by 51.8%-48.2% vote.
He ran for the US Senate election in Georgia in 2020.
He received a 50.5% vote in the Democratic primary election and secured a place in the general election.
He raised over $100 million for his campaign becoming the best-funded Senate candidate in U.S. history.
He faced Republican senator David Perdue in the general election in November 2020.
However, both failed to reach the 50% threshold. Perdue received 49.73% votes, while Ossoff received 47.95% votes.
They faced in the runoff election in January 2021. Ossoff eventually defeated Perdue in the runoff election to become the youngest member of the Senate in the 117th Congress at age 33.
He will also become the first Jewish senator from Georgia and the first Democrat elected to a full six-year term in the Senate from Georgia since Max Cleland who served from 1997 to 2003.
Raphael Warnock also defeated Republican Kelly Loeffler for the US Senate from Georgia in the 2020 Senate special election runoff.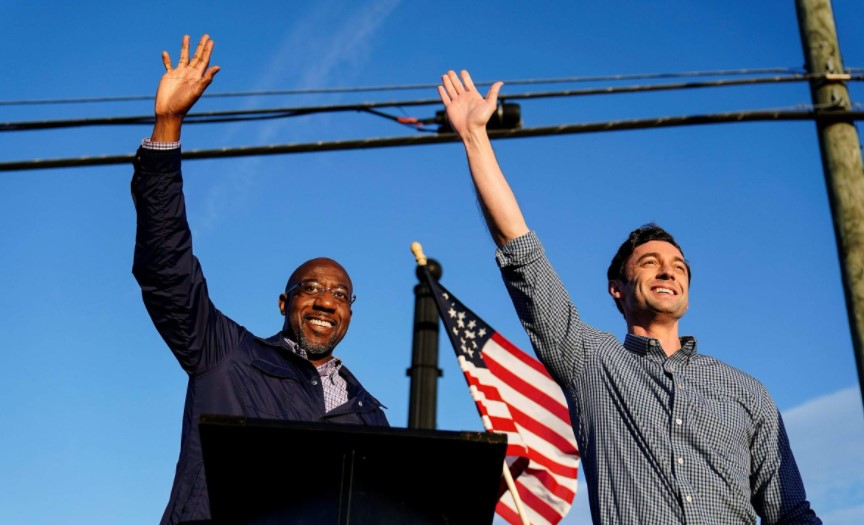 Source: @durangoherald
Ossoff and Warnock will become the first Democratic U.S. Senators from Georgia in 16 years since Zell Miller left office in 2005.
With their victories, both Democrats and Republicans will each hold 50 seats in Senate. Vice President-elect Kamala Harris' tie-breaking vote will give Democrats an effective majority in the Senate.
Ossoff is the first Millennial senator to be elected.
He is pro-choice on abortion rights.
He supports the legalization of cannabis.
He supports increasing economic relief for businesses and households affected by the COVID-19 pandemic. He supports COVID-19 testing, treatment, and vaccines should be free.
He opposes prison sentencing for nonviolent drug offenses.
He opposes both defunding the police. He also opposes abolishing the U.S. Immigration and Customs Enforcement.
He supports U.S. participation in the Paris Agreement.
He supports statehood for the District of Columbia and for Puerto Rico.
He supports the Affordable Care Act (Obamacare). He opposed the 2017 American Health Care Act.
He supports comprehensive immigration reform that would both strengthen enforcement along the Mexican border and provide a path to citizenship for some undocumented immigrants.
He supports raising the federal minimum wage to at least $15 an hour.
He has been a vocal critic of Donald Trump and his administration.
He supports the passage of the John Lewis Voting Right Act.
When Will Jon Ossoff Be Sworn In?
Jon Ossoff defeated Republican David Perdue in the runoff election on 5 January 2021. He is set to sworn into the office in the same month.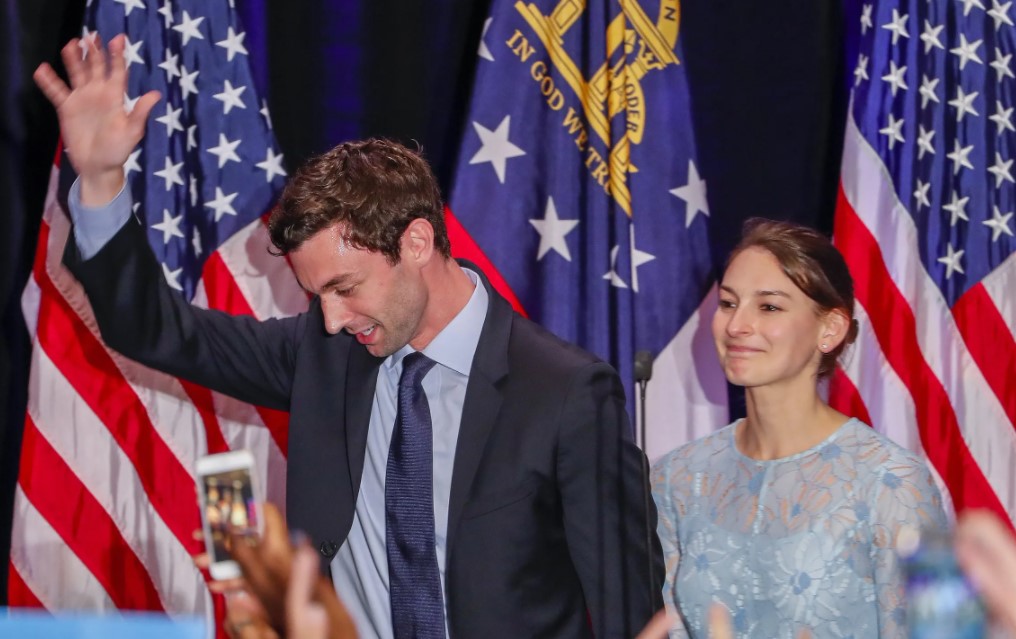 Source: @usatoday
Jon Ossoff Wife and Children
Senate Jon Ossoff is a married man. He is married to Alisha Kramer. His wife is an obstetrics and gynecology physician. He does not have children yet. More details about his personal life and family will be updated here.
Vogue described Ossoff as "hot" and having the appeal of a "grown-up Timothee Chalamet". He went viral on social media the night he was elected to the Senate.
Jon Ossoff Net Worth and Salary
Senate Jon Ossoff is a media executive, an investigative journalist by profession. He is the CEO of Insight TWI, an investigative television production company. The company has produced or created several investigative documentaries related to corruption and war crimes. He is paid a handsome salary for his position in the company. Besides his media career, he is elected to US Senate from Georgia, set to take office in January 2021. He raised over $100 million for his campaign becoming the best-funded Senate candidate in U.S. history. His net worth is estimated at $4 million.