An American film producer, as well as the former hairdresser, is named for Jon Peters. His most successful film projects include 2018's A Star Is Born, Superman, The Sandman, 1980's Caddyshack, 1989's Batman and 2001's Ali. Overall, Jon Peters is a very talented film producer. In January 2020, he married actress Pamela Anderson and twelve days later they separated.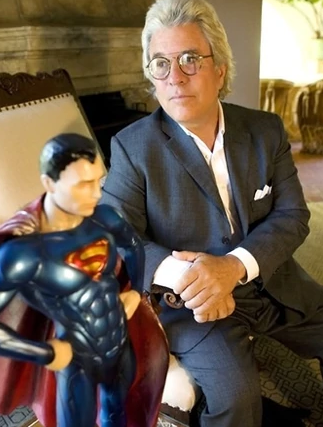 Source: @superman.fandom.com
News Related With Jon Peters
Pamela Anderson and Jon Peters split 12 days after their wedding
Pamela Anderson and Jon Peters are calling it quits after just 12 days of marriage. "I have been moved by the warm reception to Jon's and my union," Anderson, 52, said. "We would be very grateful for your support as we take some time apart to re-evaluate what we want from life and from one another." The former "Baywatch" actress and famed movie producer celebrated their union at a ceremony in Malibu, California, on January 20. Peters, 74, has produced various films, including the Barbra Streisand-led version of "A Star is Born" in 1976 and "Batman" in 1989. The duo dated more than 30 years ago before reuniting last year. Both were previously married four times. "Life is a journey and love is a process. With that universal truth in mind, we have mutually decided to put off the formalization of our marriage certificate and put our faith in the process," Anderson said.
Famous for
Being an American film producer and former hairdresser.
For his projects such as A Star Is Born, Superman and more.
What is the birthplace of Jon Peters?
Jon Peters was born on 2nd June 1945 in Van Nuys, California to Helen, a receptionist, and Jack Peters, a cook who owned a Hollywood diner. He is American by nationality and his ethnicity is Mixed. His birth sign is Gemini and he is a follower of Judaism. His mother's family owned a renowned salon on Rodeo Drive in Beverly Hills. His father died when he was 10 years old. There is no further information about his siblings, education and more but it will be added soon.
How old is Jon Peters?
Jon Peters is 74 years old as of 2019. He celebrated his birthday every year on 2nd June.
How was Jon Peters Career?
Jon firstly joined the family hairdressing business at Rodeo Drive where he made many film industry connections.
He then designed a short wig that Barbra Streisand wore for the comedy For Pete's Sake (1974), as a result of which Peters and Streisand began a relationship.
He then produced Streisand's studio album ButterFly (1974) and also gained a producing credit on Streisand's remake of A Star Is Born (1976), although the extent of his contribution has been disputed.
He worked alongside Peter Guber for the next 10 years, with whom he headed Sony Pictures from 1989 until 1991.
In the early 1990s, he bought the film rights to the Superman franchise from Warner Bros. In his Q&A/comedy DVD An Evening With Kevin Smith, filmmaker Kevin Smith talked about working for him when he was hired to write a script for a new Superman film, which was then called Superman Reborn and later Superman Lives.
He demanded that the third act of the film include a fight between Superman and a giant spider, to be unveiled in an homage to King Kong. He then produced the 1999 steampunk western action-comedy Wild Wild West, the finale of which featured a giant mechanical spider.
He also produced Superman Returns, the 2006 Superman film directed by Bryan Singer, and executive-produced Man of Steel, the 2013 Superman film directed by Zack Snyder.
He was banned from the Man of Steel set by producer Christopher Nolan.
Nikki Finke's Deadline Hollywood blog reported on a book proposal for the autobiography of him, written by himself and Los Angeles writer William Stadium.
He reportedly intended to write about his life with Streisand and a string of other celebrity lovers.
In the year 2009, he subsequently withdrew from the HarperCollins book deal after adverse publicity triggered by the leaking of the proposal and potential lawsuits.
In August 2011, a Los Angeles jury ordered him to pay a former assistant $3.3 million after finding she was subjected to sexual harassment and a hostile work environment during the production of Superman Returns.
Since 2009, he has only been credited for four projects: Two for executive producing and two for producing.
Who is Jon Peters's Wife?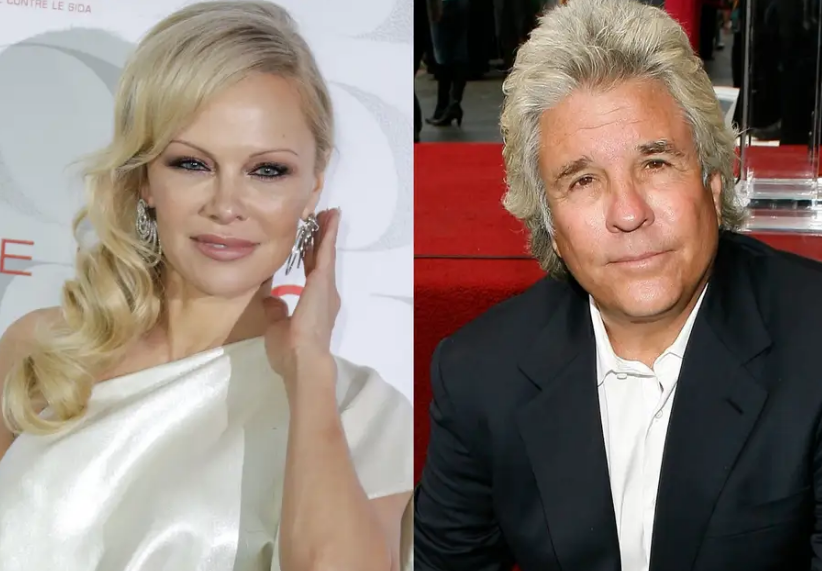 Source: @independednt.co.uk
Jon Peter is a married person and he was married five times in his life. He had a high-profile personal and business relationship with Barbra Streisand in the mid-1970s and 1980s. He has three children: one son with second wife actress Lesley Ann Warren, two daughters with third wife Christine Peters. He also has one kid with fourth wife Mindy Williamson. In January 2020, Jon Peters married actress Pamela Anderson. After twelve days of their married life, they separated. As of now, he is living a single life.
How much is Jon Peters worth?
The net worth of this famous film producer will be surely in millions. He has accumulated a huge amount of money from his career. As of 2020, his net worth is estimated to have $300 Million whereas his exact salary is still to get revealed yet but there is no doubt in the mind of his followers that he is earning a considerable amount of salary from his present work. Overall, he is satisfied with his earnings and he is living a luxurious lifestyle from his earnings.
How tall is Jon Peters?
Jon Peters, being at the age of seventy-four, he still looks very handsome with a charming personality. He maintains his body a lot. He stands a height of 5 feet 9 inches and his balanced weight consist of 90 Kg. He has a pair of grey eyes and blonde hair color. His other body measurement details will be added soon once we get information about it. Overall, he has got a healthy body.