Joshua Adam Donaldson famed as Josh Donaldson is an American professional baseball third baseman. As of today, he is a free agent. Previously, he has played for the Oakland Athletics, Toronto Blue Jays, Cleveland Indians, and Atlanta Braves. His bat position and throw position is right. He is firstly drafted by the Chicago Cubs in the 2007 MLB Draft. He made his MLB debut for the Oakland Athletics on 30th April 2010. After being traded to the Blue Jays, he was voted the American League Most Valuable Player for the 2015 MLB season, the first Blue Jays player to be named MVP since George Bell won the award in 1987, and was named as a starter to the 2015 MLB All-Star Game, earning the most fan votes obtained by a player in the process. He was traded to the Indians in August 2018, and then signed as a free agent with the Braves in November 2018. Though Josh Donaldson remains a free agent, the third baseman completed a deal this week with his mother, Lisa French. He had previously agreed to buy his mom a Maserati if she quit smoking. After two years of French not smoking, Donaldson held up his end of the bargain this week. He posted her reaction to receiving the gift on Instagram, with the following caption: "So my mom made a deal with me if she quit smoking that I would buy her a Maserati. 2 years of not smoking and here is her early Christmas present from Briana and I. Trust me you are going to want to watch this."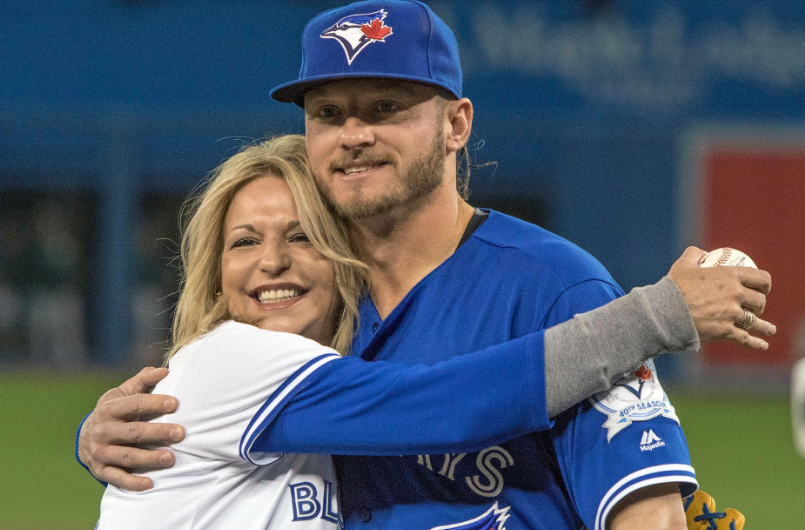 Source: @iheartradio.ca
What is the birthplace of Josh Donaldson?
On 8th December 1985, Josh Donaldson was born in Pensacola, Florida. His birth name is Joshua Adam Donaldson. Talking about his nationality, he is American and he belongs to White ethnicity. His mother's name is Lisa French and his father's name is Levon Donaldson. His horoscope is Sagittarius and his religion is Christian. About his education, he attended Pace High School in Pace, Florida for his sophomore year and later played varsity baseball. He then graduated from Auburn University. He celebrated his 34th birthday as of 2019.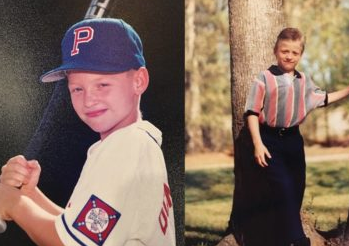 Source: @torontolife.com
How was the Career of Josh Donaldson?
Josh Donaldson started his career from his high school.
He was the Alabama Gatorade Player of the Year as a senior, batting .515 on the season, and led Faith Academy to a state title.
He set four Faith Academy single-season records in baseball, hits (55), triples (6), doubles (21), and RBIs (54).
In his college career, he played college baseball as a catcher and third baseman for the Auburn Tigers baseball team in the Southeastern Conference.
He played for the Harwich Mariners of the Cape Cod Baseball League where he was an All-Star and hit .302.
In the year 2007, he was named a Louisville Slugger Preseason All-American.
After that, he was drafted by Chicago Cube in the first round (48th overall) of the 2007 MLB Draft.
He played 53 games for the Rookie Arizona League Cubs and Short Season-A Boise Hawks in his first minor league season.
In 2008, he played 63 games.
Moreover, he was called in the major games for the very first time on 30th April 2010 and made his debut as a pinch-hitter and struck out.
In the 2010 season, he made 34 plate appearances and recorded five hits.
He played the entire 2011 season in Sacramento.
He finished the 2012 season with nine home runs, 33 RBIs and a .241 average.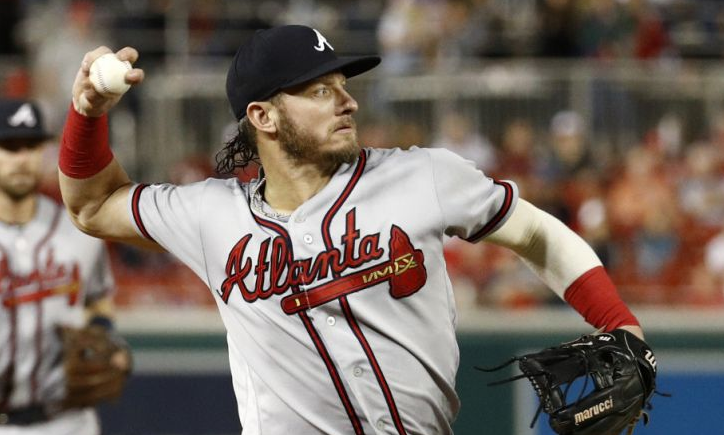 Source: @sports.yahoo.com
Major League Baseball named him as the American League Player of the Month for September 2013 after batting .337 with 20 runs scored, eight doubles, five home runs, and 16 RBIs in 25 games.
Later on, Athletics transferred him to the Toronto Blue Jays with a fee of $4.3 million on 28th November 2014.
He was named the American League Player of the Week for the second time in his career on 1st June 2015.
On 13th July 2015, he also participated in the Home Run Derby.
Sporting News announced on October 29, 2015, that Josh had won their MLB Player of the Year Award.
He was named the 2015 American League Most Valuable Player (AL MVP) on 19th November 2015.
On 13th April 2017, he left the game after straining his right calf and placed it in the disabled list.
On 30th March 2018, it was revealed that Donaldson was diagnosed with dead arm syndrome.
After his recovery, he was traded to the Cleveland Indians and was given a shirt number of 27 on 31st August 2018.
Due to a left calf strain, he was placed on the 10-day disabled list and got activated on 11th September 2018.
On 31st August 2018, the Blue Jays traded him to the Cleveland Indians for a player to be named later, later revealed to be pitching prospect Julian Merryweather.
He was placed on the 10-day disabled list due to a left calf strain and sent to the Triple-A Columbus Clippers on a rehab assignment, where he hit a grand slam in his first rehab game on 3rd September.
The Indians activated Donaldson from the disabled list on 11th September 2018.
He then signed a 1-year, $23 million contracts with the Atlanta Braves on 26th November 2018.
In 2019 he batted .259/.379/.521 with 37 home runs and 94 RBIs.
On defense in 2019, he had a 15 Defensive Runs Saved (DRS) rating, the best in the National League among third basemen.
He was named the 2019 NL Comeback Player of the Year.
Moreover,
His awards included the American League Hank Aaron Award, the American League third baseman's Silver Slugger Award, and Players Choice Awards for both Major League Player of the Year and American League Outstanding Player.
What is the Net Worth of Josh Donaldson?
Josh Donaldson is a very talented and successful person in his career. He has achieved great heights in his career. As of 2019, the net worth of Josh Donaldson is estimated to have $43 Million as of 2018 and earns $14 Million dollars annually. He is satisfied with his earnings and his major source of earning is from his football career. As of now, the details about his cars are under review. Josh is a very hardworking and dedicated person towards his career.
Who is Josh Donaldson dating?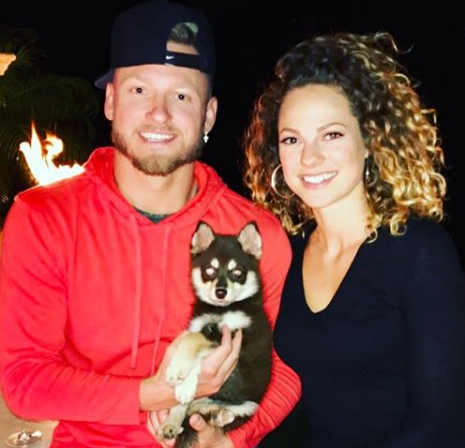 Source: @therealbor_20
Reflecting on the marital status of Josh Donaldson, he is not married yet and he is still to get married yet. But he is not single as well. As of now, he is in a relationship with his girlfriend, Briana Miller. The couple has been dating over a year and living a happy life with each other. The couple doesn't have children till now. The duo is enjoying life without any disturbances. His sexual orientation is straight and he is not gay.
Previously, he was in a relationship with Jillian Rose for 2 years since 2013 and got separated in the year 2015.
How tall is Josh Donaldson?
Josh Donaldson is a very handsome person with an athletic body build. He has got a very charismatic personality with the feature of a good leader as well. He has got a perfect height matching with his body weight. He has a tall height of 1.85 m with a balanced body weight of 95 Kg. His eye color is Blue and the hair color is Light Brown. His other body measurements have not been revealed yet but it will be added once we get details about it. Overall, he has got a very healthy and attractive body.