About Kim Klacik
Kim Klacik, born Kimberly Nicole Bray is an American businesswoman and politician. She rose to prominence after she announced her candidacy for the Republican nominee for Maryland's 7th congressional district in the 2020 election. She lost the April 2020 special election to Democratic candidate, Kweisi Mfume. The special election was held after the sudden death of Elijah Cummings. She is a member of the Baltimore County Republican Central Committee.
She has founded a nonprofit organization, Potential Me which focuses on the workforce development of underserved women. She served as an executive director there. The organization has helped over 200 women become gainfully employed and around 30% of them achieved financial independence.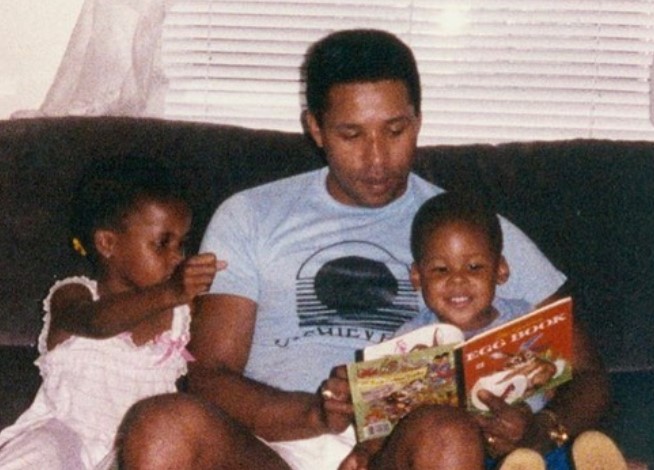 Source: [email protected]
Kim Klacik was born on 19 January 1982. Her birth name is Kimberly Nicole Bray. Her birth place is in Accokeek, Maryland in the United States. She holds an American nationality. She belongs to African-American ethnicity. Her zodiac sign is Capricorn. Her religion is Christianity. She was born to a father, James Clinton Bray, and a mother, Katrina Bray. Her father passed away on 21 February 2019. She has two siblings: Kyle and Corey. She grew up in Accokeek.
Regarding her educational background, she attended a local community school. After high school, she attended Bowie State University. However, she did not graduate from the university. She reportedly left her studies after being bullied over a medical condition called alopecia that caused her hair to fall.
Kim Klacik stands at a height of 1.7m i.e. 5 feet and 7 inches tall. She has a body weight of 123 lbs i.e. 56 kg. Her approximate body measurements are 36-25-35 inches. She has long black hair and her eye color is brown. Her sexual orientation is straight. Her shoe size 6(US).
She is also active in the social media platform with over 230k followers on Instagram @kimberlyklacik and over 404.4k followers on Twitter.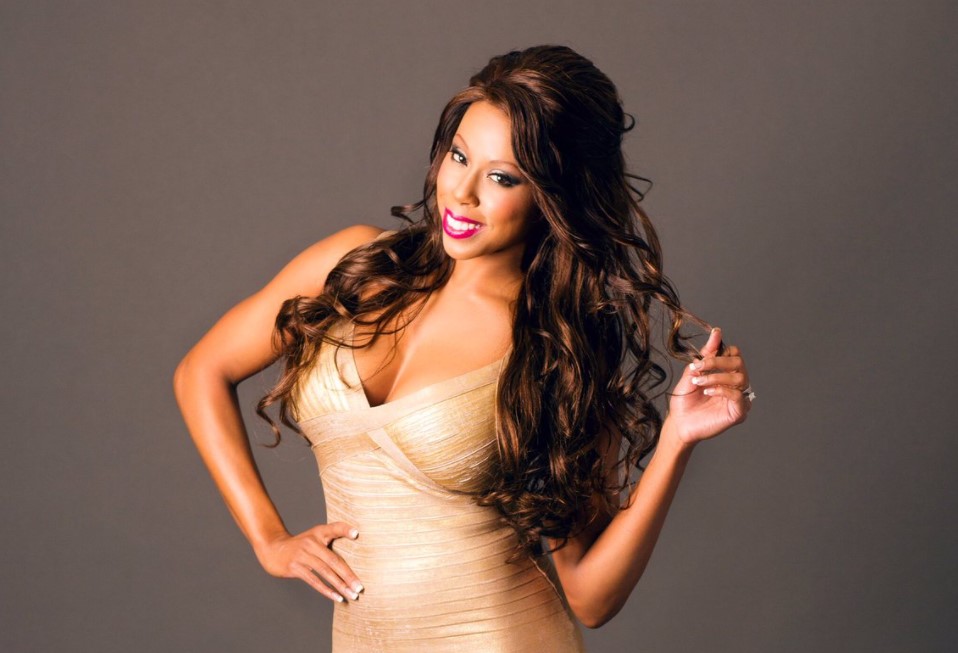 Source: @twitter
Kim Klacik Political Career
Kim Klacik is a member of the Baltimore County Republican Central Committee.
Fox News called her a "Republican strategist" and noted her critiques of Elijah Cummings and the living standards and safety issues in his district.
Klacik tweeted "This just made my day" after Trump attacked the city of Baltimore and Congressman Elijah Cummings on Twitter.
On February 4, 2020, she won the Republican nomination for Maryland's 7th Congressional District special primary election.
She ran in the special election to replace incumbent representative Elijah Cummings in April 2020. Cummings died in October 2019.
She faced the former Democratic holder of the seat, Kweisi Mfume in the general election.
She received just 25.1% of the vote.
She then announced her candidacy for the US House of Representatives representing Maryland's 7th District.
She won the Republican primary on 2 June 2020.
Her campaign video, "Black Lives Don't Matter To Democrats" went viral. It was released on 18 August 2020.
President Donald Trump retweeted her ad and wrote, "Kimberly will work with the Trump Administration and we will bring Baltimore back, and fast. Don't blow it Baltimore, the Democrats have destroyed your city!".
She gave a speech at the 2020 Republican National Convention.
The 2020 US House of Representatives elections in Maryland will be held on 3 November 2020.
On August 24, 2020, Kim Klacik spoke on the first night of the Republican National Convention 2020 from west Baltimore as a Congressional candidate for Maryland's 7th District.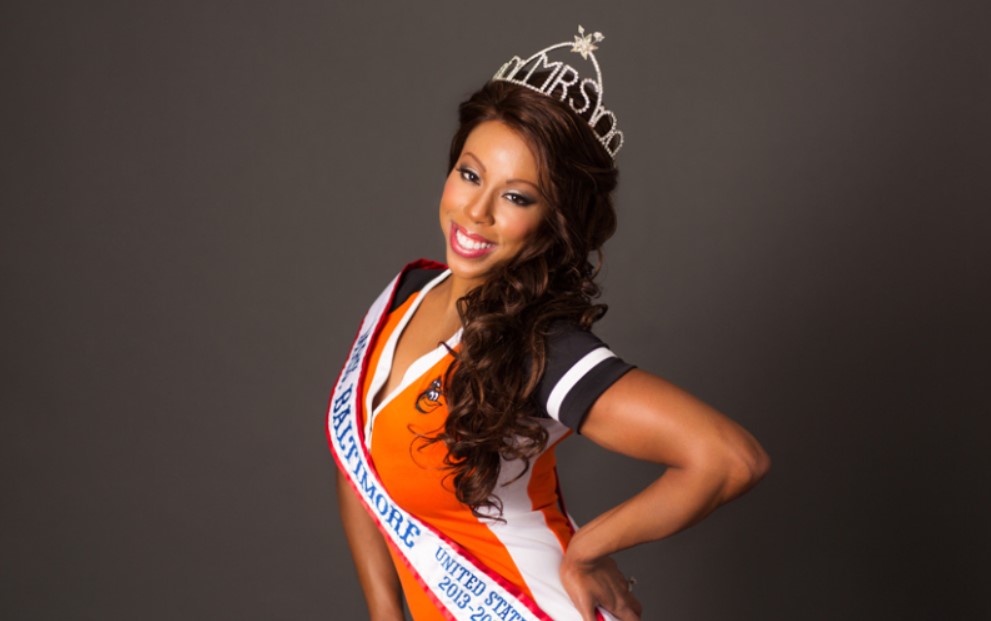 Source: @traviscurry.wordpress
Kim Klacik's viral campaign Ad
On August 18, 2020, Kim Klacik's posted a campaign ad titled "Black Lives Don't Matter to Democrats" on the social media platform.
In the video, she says: "Do you care about black lives? The people that run Baltimore don't. I can prove it. Walk with me. They don't want you to see this. I am Kim Klacik. This is Baltimore-The real Baltimore. This is the reality for black people for every single day. Crumbling infrastructure, abandon homes, poverty, and crime. Baltimore has been one by the Democratic party for 53 years. What is the result of their decades of leadership? The top five most dangerous in America, the murder rate in Baltimore is 10 times the US average, the Baltimore poverty rate is over twenty percent, homicide, drug, and alcohol deaths are skyrocketing in our city. "
"Do you believe Black lives matter? I do. The vast majority of crime in Baltimore is perpetrated against Black people, who make up sixty percent of the population. So why don't we care about our communities? The democratic party betrayed the Black people of Baltimore. If the politicians walked the streets as I do, they would see exactly how their policies and corruption affect us. But they don't want to see this. Go to any Black neighborhood in Baltimore and ask this question: 'Do you want to defund the police?'"
And then three Black people share their views. At last, she says: "Democrats think Black peoples are stupid. They think they can control us forever. But we won't demand better and that will keep voting for them. Despite what they have done for our families and our communities. Are they right? I am Kim Klacik and I am running for Congress because I actually care about Black lives. All Black lives matter, Baltimore matters, and Black people don't have to vote Democrats."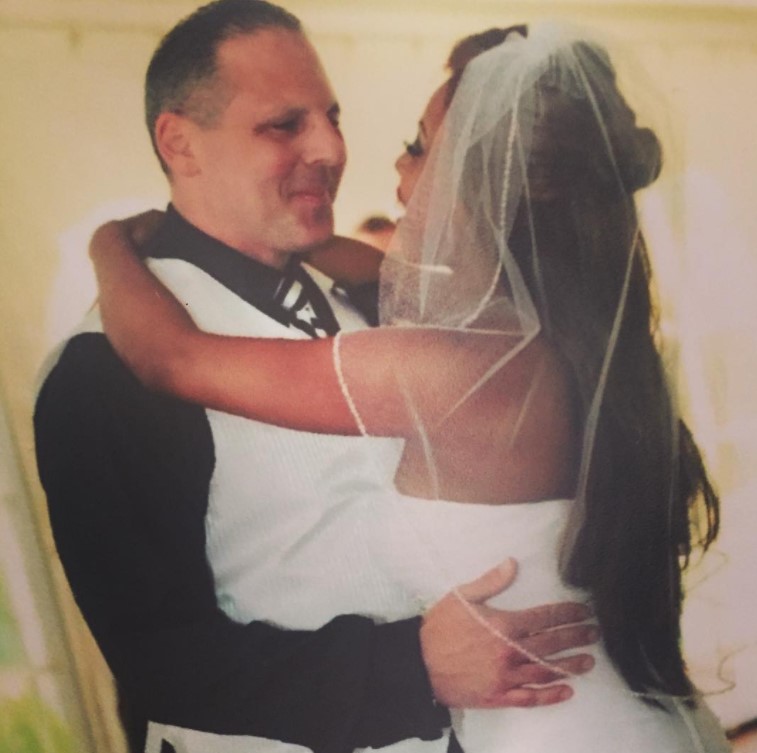 Source: @HITC
Kim Klacik Husband
Kim Klacik is a married woman. She is married to Jeffrey Thomas Klacik. The couple got engaged in 2010 and later exchanged their vows on 5 May 2013. The couple has a daughter, Olivia Ann Klacik, born on 29 July 2016.
The Klacik family lives in the Middle River, Baltimore County, Maryland.
She won the Mrs. Baltimore in 2014.
She founded a nonprofit organization, Potential Me in 2013. The foundation assists women with workforce development.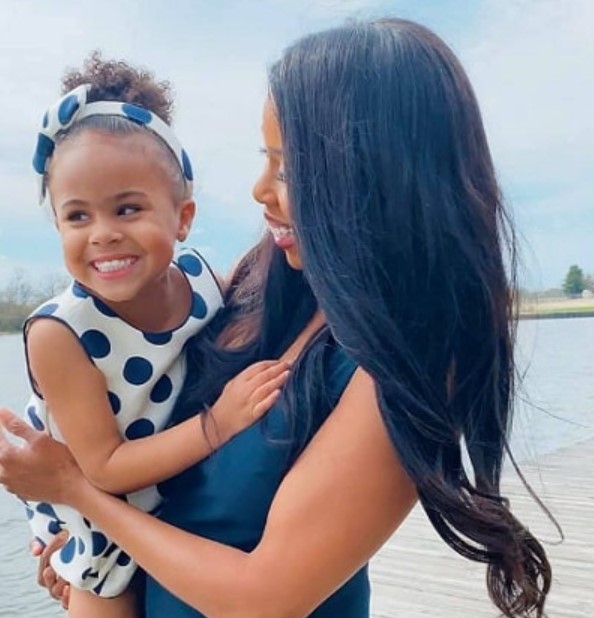 Source: @gossipgist
Kim Klacik Net Worth
Kim Klacik is a businesswoman and politician. She served as a managing partner in her family business, Klacik and Associates. She makes her income from her family business. She is also a philanthropist. She founded a nonprofit organization, Potential Me in 2013. Her net worth is estimated to be $500k.