Liv Mjones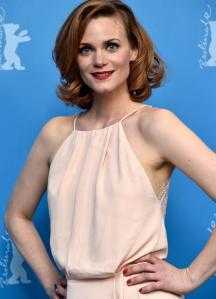 How old is Liv Mjones?
Liv Mjones is 40 Years Old.
Full Name
Liv Mjones
Age
40 Years Old
Nick Name
Liv Mjones
Gender
Female
Famous As
Actress
Birth Date
September 18, 1979
Birth Place
What is Liv Mjones Famous For?
Her role as Frida in Swedish film, Kyss Mig.
Source: @idmb
Where was Liv Mjones Born?
Liv Mjones was born on 18 September 1979. Her birth name is Liv Anna Mjones. Her birth place is in Kista, Stockholm in Sweden. She holds Swedish nationality. She has a brother, David Mjones. Information about her parents will be updated soon. Her zodiac sign is Virgo.
She started studying dancing and acting at the age of 16. She attended the Stockholm Academy of Dramatic Arts, where she graduated in 2006.
Liv Mjones Career timeline
Mjones is best known for her role as Frida in the 2011 Swedish film, Kyss Mig.
She was nominated for Best Supporting Actress for Kyss Mig.
She made her film debut in the 2002 TV movie, Vexator, where she played the role of Veronika.
She has appeared in numerous short films.
Mjones starring short films are Close to the Skin, Isola, Before You Hit the Ground, Melvin, Elsa & tandfen, and A Last Farewell.
Mjones starring tv movies are Vexator and En uppstoppad hund.
Source: @galamagazine
Mjones appearing other films are Miffo (2003), Vagen hem (2009), Stockholm East (2011), Hamilton: in the Interest of the Nation (2012), and Midsommar (2019).
Mjones starring 2012 film Hamilton: In the Interest of the Nation became the most successful Swedish film in 2012.
She has guest appeared in numerous tv series, Coachen, Hotell Kantarell, The Half Hidden, Oskyldigt domd, Drottningoffret, Bibliotekstjuven, Anno 1790, Solsidan, Wallander, and Crimes of Passion.
She landed the lead role of Fredrika Bergman in the 2018 tv series, Sthlm Rekviem.
Besides films and tv series, she has appeared in numerous theater productions.
Who is Liv Mjones Married to?
Liv Mjones is a married woman. She is married to actor, Henrik Backbro. More information about her personal life will be updated soon.
How tall is Liv Mjones?
Liv Mjones stands at a height of 1.68 m i.e. 5 feet and 9 inches tall. She has a body weight of 65 kg. She has a slim body build. She has hazel eyes and her hair color is brown.
What is Liv Mjones Net Worth?
Liv Mjones earns from her acting career. Having started her acting career in 2001, she has appeared in numerous films, tv series, and theater productions. However, she has yet to achieve major success in the Swedish entertainment industry. Her net worth will be updated soon.