About Patrick Duffy
Patrick Garfield Duffy shortly named Patrick Duffy is an American actor. He is best recognized for his role on the CBS primetime soap opera "Dallas", where he played Bobby Ewing, the youngest son of Miss Ellie and the nicest brother of J.R. Ewing (played by Barbara Bel Geddes and Larry Hagman respectively) from 1978 to 1985 and from 1986 to 1991. He returned to reprise his role as Bobby in a continuation of "Dallas", which aired on TNT from 2012 to 2014. Furthermore, he is better known for his role on the ABC sitcom "Step by Step" as Frank Lambert from 1991 to 1998, and for his role as Stephen Logan on the CBS daytime soap opera "The Bold and the Beautiful" (2006-2011).
Patrick Duffy is famous for being an actor. He is best known or playing the role of J.R.'s brother, Bobby Ewing on both the CBS series and TNT revival of "Dallas".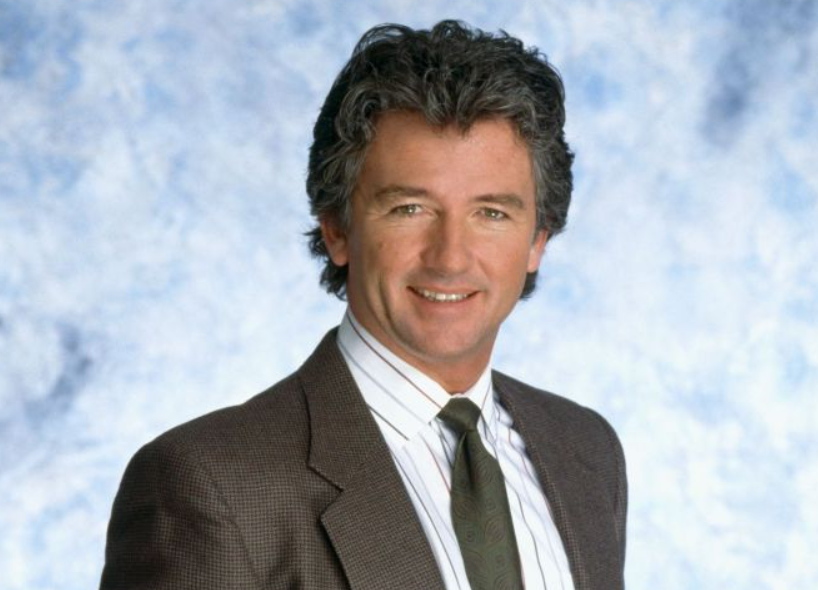 Source: @pinterest
Patrick Duffy was born on 17th March 1949, in Townsend, Montana, the USA with the birth name of Patrick Garfield Duffy. He was named Patrick because he was born on St. Patrick's Day. He was born to his parents; Marie (mother) and Terence Duffy (father) as the second child and only son of his parents. He has a sibling; a sister named Joanne Hunt. His family ran a local tavern so he had a very humble upbringing. On 18th November 1986, his parents were murdered by two young men, Kenneth Miller and Sean Wentz, during an armed robbery of the Boulder, Montana, tavern that his parents owned. He holds an American nationality and his ethnicity is American-White. His race is White. As of 2020, he celebrated his 71st birthday. Pisces is his Zodiac sign and his religion is Buddhist (converted). As a kid, Duffy always wanted to become a professional athlete so he became a certified scuba diver as a teenager. Barry Zito, the Major League Baseball pitcher, is his nephew.
At the age of twelve, he moved to Everett, Washington where he studied at the Cascade High School. At Cascade, he participated in the Drama Club and the Pep Club, for which he was a Yell King. He graduated from the University of Washington in 1971 with a degree in drama. He ruptured both his vocal cords so he started working as an "Artist-in-Residence" for the state of Washington. There, he worked as an interpreter for ballet, opera, and orchestra companies in Washington. He also taught mime and movement classes during this period.
At the age of seventy-one, Patrick Duffy still looks very handsome and young like the age of twenty-five. He stands tall at the height of 1.87 m and his balanced weight consist of 84 kg. His other body measurements such as chest size, waist size, shoe size, and more are still to get unfold yet. Overall, he has got a healthy body as of now. He maintains his body a lot and he is very conscious regarding his food intake. His hair color is grey.
Patrick Duffy's Acting Career
Patrick Duffy began his acting career by appearing in the 1977 short-lived television series "Man from Atlantis" and later, he got his big break in the role of Bobby Ewing, opposite Barbara Bel Geddes and Larry Hagman, on the prime-time soap opera "Dallas" which become a worldwide success.
After "Dallas", he appeared in the spin-off series "Knots Landing" between the years 1979-1982.
Besides an actor, he is also a singer. In the year 1983, he had a hit in Europe with "Together We're Strong", a duet with French female singer Mireille Mathieu.
At the end of Dallas' run in the year 1991, he began another television role, as Frank Lambert on the family sitcom, "Step by Step". The series ran until 1998, and he also directed numerous episodes.
He then appeared in two Dallas reunion television movies; J.R. Returns (1996) and War of the Ewings (1998) in the 1990s. He also co-stars in the non-fiction television special Dallas Reunion: Return to Southfork in the year 2004.
He acts in the guest or voice acting appearance, including the series "Family Guy" (in which he appeared in a live-action scene with Victoria Principal as they spoofed the Dallas shower scene), as well as "Justice League" and "Touched by an Angel". He then starred in the television movies "Falling in Love With the Girl Next Door" and "Desolation Canyon".
He began a recurring role on the daytime soap opera "The Bold and the Beautiful" as Stephen Logan in the year 2006. He hosted Bingo America, a partially interactive game show on GSN from April to July 2008.
He also reprised his role as Bobby Ewing in TNT's continuation series of "Dallas". The series aired from 2012 to 2014. He then played a surreal double of Bobby Ewing in the experimental documentary "Hotel Dallas". The film premiered at the 2016 Berlin International Film Festival.
He then appeared in The Fosters, The Christmas Cure, Trafficked, Christmas with a View,

American Housewife, The Cool Kids, Station 19, The Mistletoe Secret, Random Acts of Christmas,

April, May and June, All Rise, NCIS.
Awards & Achievements of Patrick Duffy
Patrick Duffy is an award-winning actor. He has won TV Land Awards, Soap Opera Digest Award, Bravo Otto Award, Bambi Awards, and more.
Раtrісk Duffу's Wife, Carlyn Rooser
Раtrісk Duffу іѕ а married man. He married his beautiful wife, Carlyn Rooser, a professional ballerina 10 years his senior in the year 1974. Не fеll fоr hіѕ wіfе аt fіrѕt ѕіght іtѕеlf. The duo rеmаіnеd tоgеthеr untіl hеr dеаth іn the year 2017. Тhе соuрlе hаѕ also twо сhіldrеn/kids tоgеthеr named Padraic (born 1974) and Conor (born 1980). Саrlуn wаѕ а Вuddhіѕt and Раtrісk соnvеrtеd tо Вuddhіѕm fоr hіѕ lоvе. Тhеіr mаrrіаgе wаѕ hеld іn а Вuddhіѕt tеmрlе tоо. He and his family are longtime members of the Buddhist organization Soka Gakkai International. He is currently residing in Eagle Point, Oregon. His sexual orientation is straight and he is not gay.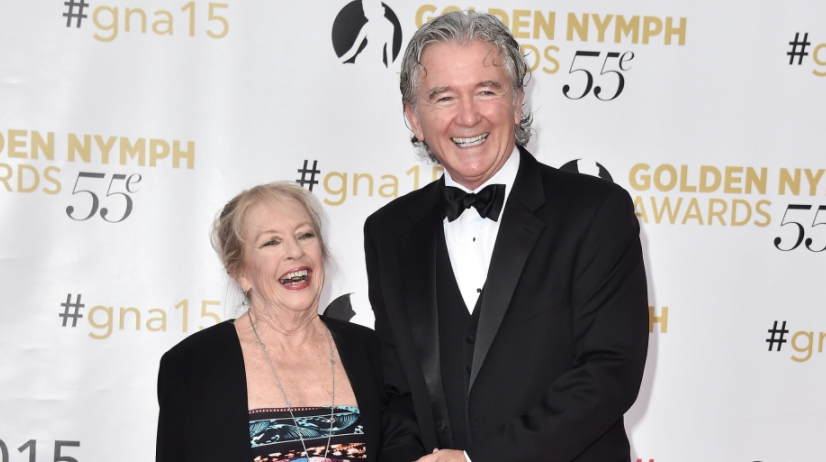 Source: @closerweekly
Following the death of his wife of more than 40 years, Patrick Duffy says he has found love again with another venerable TV star, Linda Purl. "I'm in an incredibly happy relationship," the 71-year-old former "Dallas," "Step by Step" and, "Man from Atlantis" star told in an interview posted Thursday. "I never thought for a minute this would happen again," he added. "I just never thought I'd feel this way again" after the January 2017 death of former ballerina Carlyn Rosser, whom he married in 1974. They have two adult sons, Padraic and Conor. Duffy said he and Purl were acquaintances several years ago who reconnected on a group text chain with mutual friends while in COVID-19 quarantine. They eventually found themselves conversing as the only two members eventually left on it. Then, said Duffy, "And I loaded my car and drove 20 hours from Oregon to Colorado and ended up on her doorstep just to see if, y'know, it was real. And it was." He adds, "We haven't been apart since." Purl has been married and divorced four times, first to actor-musician Desi Arnaz Jr., son of Lucille Ball and Desi Arnaz, from 1979 to 1980. In 1988 she wed screenwriter and TV producer Williams Broyles Jr., for whom she starred in his 1991 TV series "Under Cover," followed by screenwriter-producer and British royal Alexander Cary in 1993, and James Vinson Adams in 2006. Purl and Cary have a son, Lucius, 24.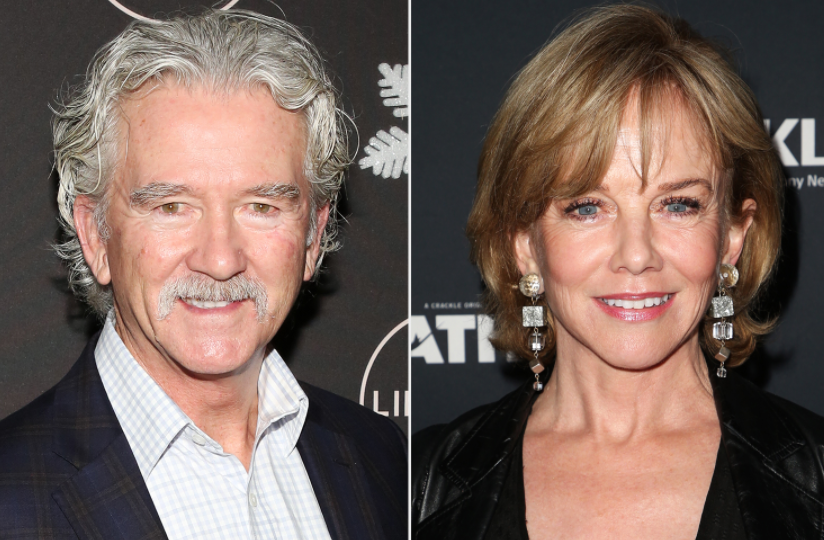 Source: @people
Patrick Duffy Net Worth 2020
Patrick Duffy is a very talented and successful actor who has achieved a huge name and fame throughout his career. He has appeared in many award-winning movies and TV Shows. As of 2020, the net worth of Patrick is estimated to have $15 Million. Не wаѕ сhаrgеd $50 thоuѕаnd реr еріѕоdе fоr thе ТV ѕеrіеѕ "Dаllаѕ". Не wаѕ wіth thіѕ ТV ѕеrіеѕ fоr nеаrlу 13 уеаrѕ. His present salary is still to get unfold yet but there is no doubt in the mind of his followers that he is making a considerable amount of money from his career. Recently, he is not active in the active field due to his age. He is satisfied with his earnings and he is living a luxurious lifestyle. Не hаѕ ѕtrugglеd a lot tо rеасh whеrе hе іѕ tоdау.