About Rashida Jones MSNBC President
Rashida Jones is an American television executive and journalist. She made widespread headlines in December 2020 after she was announced to succeed Phil Griffin as the president of MSNBC. Griffin served as its president from 2008. Jones will take over the position starting from 1 February 2021. At present, she serves as the vice president at MSNBC. She will become the first African-American to run a major cable news network after she takes the position of President of MSNBC in February 2021.
Rashida Jones was born in 1980 or 1981. There is no authentic information about her actual date of birth. Some online news portal has reported her date of birth as 11 January 1981. She holds an American nationality. She belongs to the African-American ethnicity and her religion is Christianity. Information about her parents and siblings are not available at present. Her zodiac sign is Capricorn.
Regarding her educational background, she attended Hampton University, where she majored in broadcast journalism. She graduated from Hampton in 2003. She was inducted into the Scripps Howard Journalism Hall of Fame. She is the co-chair of Hampton University's Scripps Howard School of Journalism and Communications Advisory Board.
Rashida Jones stands at an average height and has average body weight. She has a slim body build. As a media personality, she has maintained her body perfectly well. Her eye color is dark brown and her hair color is black.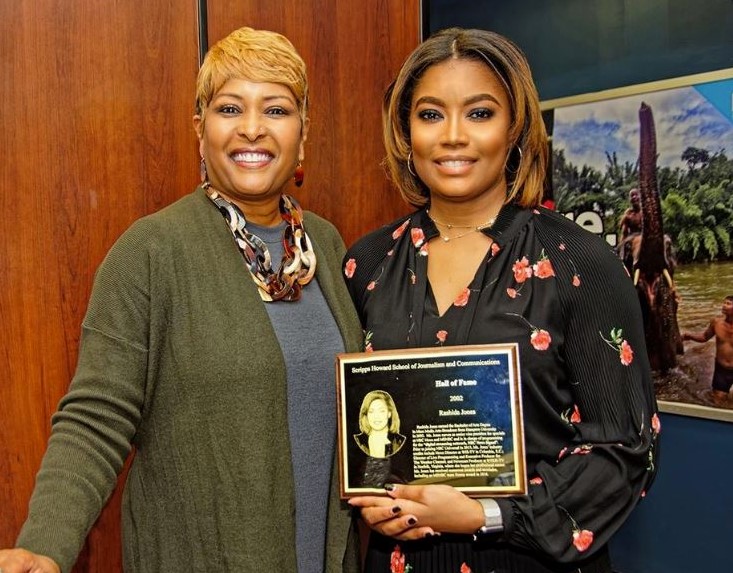 Source: @shsjc.hamptonu.edu
Rashida Jones Career
Rashida Jones's journalism career started while she was in college.
While a senior at Hampton University, she worked as a morning show producer at WTKR in Norfolk, Virginia.
She worked at WTKR until 2004 until she joined The Weather Channel.
She joined the network as a weekend producer.
She became the senior producer in 2004.
From 2006 to 2009, she served as the network's executive producer.
She eventually became the director of live programming in 2009.
She left the network in 2011 and moved to Columbia, South Carolina, where she joined WIS-TV as news director.
She worked as WIS-TV until July 2013.
She then moved to New York City in 2013 to join MSNBC.
She joined MSNBC as an executive producer for daytime shows.
She later held several positions within the network.
She serves as managing editor at MSNBC since 2014.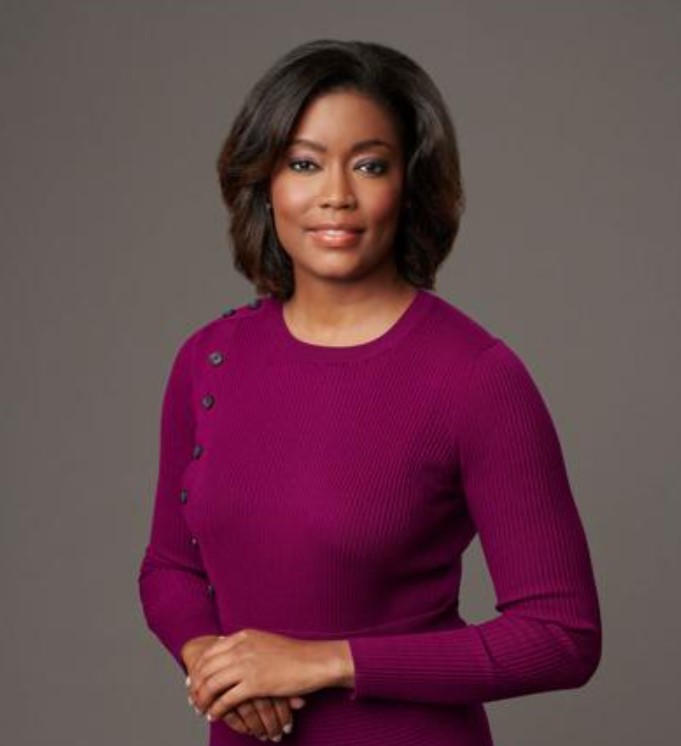 Source: @foxcarolina
She then became senior vice president of specials for NBC News and MSNBC in May 2017.
With her new role, she leads the coverage of breaking news and major events across NBC News and MSNBC. She also oversees dayside and weekends news programming on MSNBC.
Jones is credited with guiding MSNBC's coverage of the COVID-19 pandemic, the protests that broke out over the treatment of Black Americans, and the 2020 election.
Jones was part of the team that helped NBC News White House correspondent Kristen Welker prepare for her role as moderator in the final presidential debate of 2020.
She is also a coach/non-teaching adjunct at CUNY Graduate School of Journalism since August 2017.
It was announced in December 2020 that Jones will replace Phil Griffin to become the President of MSNBC.
She will take over the higher executive role in February 2021, becoming the first African-American to run a major cable news network.
NBCUniversal News Group Chairman Cesar Conde said, "Rashida knows and understands MSNBC, in part because it's where she started when she first joined NBCU seven years ago. She knows that it is the people who work here that make it great, and she understands its culture. She also appreciates the impact and potential of the brand."
She is a member of The Academy of Television Arts and Sciences, the Alliance for Women in Media, and the National Association of Black Journalists.
She is also a board member of the Carole Kneeland Project for Responsible Journalism and a non-resident senior fellow with the University of Pennsylvania's Fox Leadership Program.
Rashida Jones Husband
Rashida Jones has maintained a private life regarding her personal life. She is reportedly a married woman. However, information about her husband and children will be updated soon. Her sexual orientation is straight.
Rashida Jones Net Worth
As one of the top executives serving in one of the top cable news networks, Jones surely receives a good sum of salary. Serving as the senior vice president of NBC News and MSNBC, she will take over as the President of MSNBC starting in February 2021. She joined NBCUniversal in 2013. Having completed her education graduating in broadcasting journalism, she has been in journalism her entire career. Her net worth is estimated at $3 million at present.