Thomas Fahr Steyer shortly named Tom Steyer is an American hedge fund manager, philanthropist, environmentalist, liberal activist, fundraiser. He is a candidate in the 2020 Democratic Party presidential primaries. He is the founder as well as former co-senior-managing-partner of Farallon Capital and the co-founder of Onecalifornia Bank, which became (through merger) Beneficial State Bank, an Oakland-based community development bank. As of January 2020, his net worth is $1.6 Billion. In 2010, Steyer and his wife signed The Giving Pledge to donate half of their fortune to charity during their lifetime.
News Related to Tom Steyer
Tom Steyer pledges $22 minimum wage if elected
Democratic presidential hopeful Tom Steyer just vowed to raise the minimum wage to $22 per hour if he gets elected. Democratic presidential hopeful Tom Steyer just vowed to raise the minimum wage to $22 per hour if he gets elected. The current minimum wage is set at $7.25 per hour at a federal level, though many states have raised it to compete with higher costs of living. Steyer, a billionaire whose campaign is focused on tackling environmental issues, joins other candidates like former Vice President Joe Biden and Sens. Bernie Sanders (I-Vt.) and Elizabeth Warren (D-Mass.) as they advocate a $15 per hour minimum wage. He has reportedly spent approximately $14 million in television and radio ads in South Carolina, and he sees the state as crucial to his campaign's success as his fellow candidates focus on the New Hampshire primary.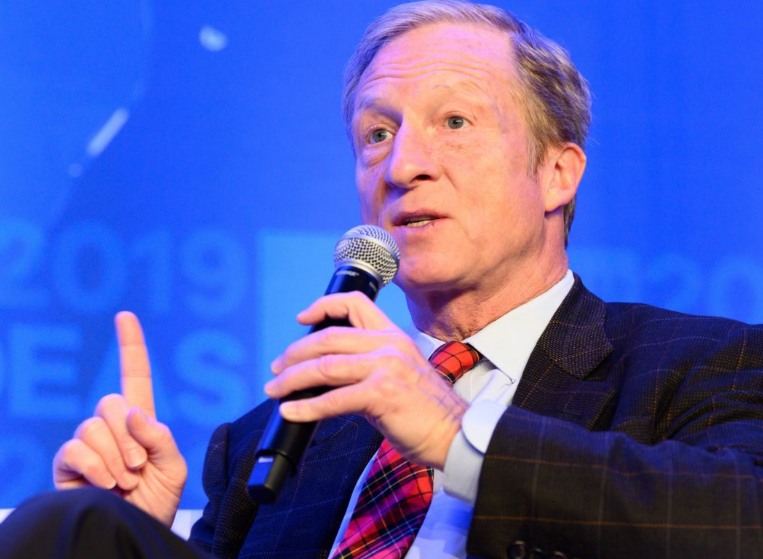 Source: @jewishjournal.com
What is the birthplace of Tom Steyer?
On 27th June 1957, Tom Steyer was born. His birthplace is in Manhattan, New York. He was born as Thomas Fahr Steyer which was his real name. He is American by nationality and his ethnicity is White. He is Christian by religion. He was born to Marnie (nee Fahr) and Roy Henry Steyer. His father was a lawyer, who became a partner at the New York-based law firm Sullivan & Cromwell, while his mother was an educator who, at one point, taught remedial reading at the Brooklyn House of Detention. He also has two brothers named James "Jim" Pearson Steyer, a civil rights activist, child advocate, educator, and author, and Hume Steyer, a partner at Seward & Kissel LLP. About his education, he began his student life at Buckley School in New York City and went on to enroll at Phillips Exeter Academy, a co-educational boarding school located in Exeter, New Hampshire. He began attending Yale University in 1975, pursuing degrees in economics and political science. He then enrolled at Stanford Business School from where he received his Master of Business Administration (MBA).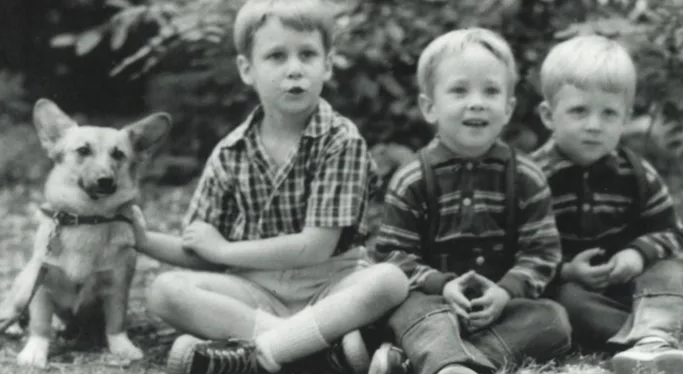 Source: @tomsteyer.com
How old is Tom Steyer?
As of 2019, he celebrated his 62nd birthday with his friends. He celebrated his birthday on 27th June every year.
How Tom Steyer Pursue his Career?
Tom Steyer firstly began working at Morgan Stanley in 1979. It was his first job in the banking sector and left in 1981.
After that, he attended Stanford University for his MBA degree and he found employment as an associate in the risk arbitrage division of Goldman Sachs after his graduation.
In there, he was from the year 1983 to 1985, primarily involved in mergers and acquisitions and he left Goldman Sachs after he got the offer to be a member of the Executive Committee at the San Francisco based private equity firm, Hellman & Friedman.
Also, he left Hellman & Friedman in 1986 and he founded Farallon Capital Management and set up its headquarters in San Francisco.
In the year 2011, its market value was measured at $21 billion.
In order to serve their east coast clients, the firm set up an office in New York and expanded its operation beyond the US border as well. It has offices in Singapore, Hong Kong, Tokyo, and London.
He is popular in the industry, even several years after retirement, for his maverick approach to his profession.
He along with his wife, Kathryn set up OneCalifornia Bank and OneCalifornia Foundation with $22.5 million as capital in 2007 which holds a "triple bottom line" which maintains a profit margin, encourages environmental sustainability, and increase economic opportunity in underserved communities and later the bank underwent a merger after they bought ShoreBank Pacific, a Washington-based community bank in August 2010.
He resigned from his position at Farallon Capital to devote himself as an ardent advocate for clean energy in the year 2012.
How was Tom Steyer Political Career?
Tom firstly became involved in politics in the year 1983.
He served on Walter Mondale's presidential campaign.
He also supported Hillary Clinton but later emerged as one of Barack Obama's biggest fundraisers in the 2008 Democratic Party presidential primaries.
He was in the consideration as the potential Secretary of Treasury and in 2013, as the potential Energy Secretary following Obama's victory.
He worked with former Secretary of State and Republican George Shultz as co-chairs of the No on Prop. 23 campaign.
He delivered a speech at the Democratic National Convention in 2012.
He backed Hillary Clinton during the 2016 US presidential election.
He invested about $10 million in a campaign that seeks to impeach the current US President, Donald Trump in 2017.
His 2020 presidential campaign began on July 9, 2019, when he stated that he would be running in the Democratic primaries in an online campaign video posted to Twitter.
He had stated in a January 2019 Iowa speech that he is "not running for president at this time" previously.
He has committed himself to spend $100 million in the race.
He made the largest ad buy in the Democratic primary so far (as of mid-July 2019), at $1.4 million.
He announced that his campaign had reached 130,000 individual donors, one of two requirements for entry into the September Democratic debate on 13th August 2019.
He missed the September Democratic debate, on September 8, 2019.
On 6th October 2019, he reached the polling and donor threshold needed to qualify for the November debate.
He met the polling threshold for the December debates by polling over 4% in four different state-wide surveys on 18th November 2019.
On Thursday, 9th January 2020, at the very last moment, he qualified for the Democrat Presidential candidate's debates on 14th January 2020.
He looked certain to miss the cut, but two Fox News polls from Nevada and South Carolina showed that he was getting support at 12 and 15 percent and so qualified for the debate.
These performances were attributed primarily to the level of his spending on political advertising.
Who is Tom Steyer's Wife?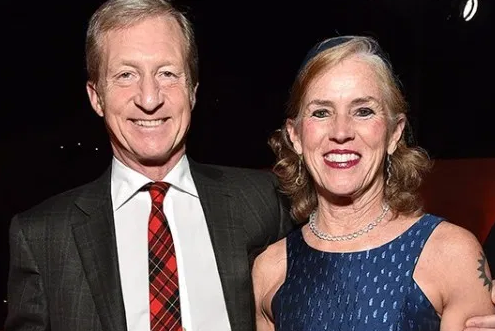 Source: @worth.com
Tom Steyer is a married man and he married his wife, Kathryn "Kat" Ann Taylor in August 1986. The wedding was officiated by Rev. Richard Thayer, a Presbyterian minister, and Rabbi Charles Familia. His wife received her J.D./M.B.A from Stanford. The duo is blessed with four children; three sons, Samuel Taylor ("Sam"), Charles Augustus ("Gus"), and Henry Hume ("Henry"), and a daughter, Evelyn Hoover ("Evi"). The couple is enjoying their married life a lot.
How much is Tom Steyer's Net Worth?
Tom Steyer is a well-known hedge fund manager, philanthropist, environmentalist, liberal activist, and fundraiser. As of 2020, he has a net worth of $1.6 Million. But his exact salary has not been revealed by any sources yet. His major source of earning is from his political career. As of now, e is living a luxurious lifestyle from his earnings. He is satisfied with his earnings.
How tall is Tom Steyer?
Tom Steyer is a very cool looking attractive person attracting a lot of people towards him. He stands at a tall height of 1.74 m with a weight of 66 Kg. Information about his other body measurements has not been disclosed yet. He is 62 at present and he looks very young and very handsome at this age. Overall, he has got a healthy body.
Tom Steyer: Awards
The Phillip Burton Public Service Award of Consumer Watchdog (2011)
The Environmental Leadership Award of the California League of Conservation Voters (2012)
The Environmental Achievement Award of the Environmental Law Institute (2013)
The Land Conservation Award of the Open Space Institute (2015)
The Advocate Award of the Environmental Advocates of New York (2016).
He also received the Equality California 2015 Humanitarian Award, "for his work advancing progressive causes that benefit the LGBT community."