About Amanda Seyfried

Amanda Seyfried is an American actress, singer, as well as a model. She is famous for her feature film debut in the teen comedy "Mean Girls" (2004) and her recurring role as Lilly Kane on the UPN television series "Veronica Mars" (2004-2006). She is also better-known for her supporting roles in independent films such as "Nine Lives" (2005) and "Alpha Dog" (2006) and portrayed Sarah Henrickson on the HBO series "Big Love" (2006-2011). Her major breakthrough came from the musical sensational movie "Mamma Mia!" (2008), where she played a dim-witted friend named Sophie Sheridan. She again reprised the same role in the sequel "Mamma Mia! Here We Go Again" in the year 2018. Her other notable films and TV series include "Solstice" (2008), "Jennifer's Body" (2009), "Chloe" (2009), "Dear John" (2010), "Letters to Juliet" (2010), "Red Riding Hood" (2011), "In Time" (2011), "Les Misérables" (2012), "Gone" (2012), "Lovelace" (2013), "The Big Wedding" (2013), "A Million Ways to Die in the West" (2014), "Ted 2" (2015), "Pan" (2015), "Fathers and Daughters" (2016), "First Reformed" (2017), "The Clapper" (2017), "Anon" (2018), "Gringo" (2018), "The Art of Racing in the Rain" (2019). She has also occasionally done voice-over work in animation such as "Epic" (2013) and "Scoob!" (2020). She is also active in social media with more than 4 million followers on her Instagram account.
Amanda Seyfried is famous for being an American actress, model, and singer-songwriter. She is best known for her roles in movies like Nine Lives (2005), Mamma Mia! (2008), Jennifer's Body (2009), Dear John (2010). Also, her role as Sarah Henrickson in the TV series Big Love (2006-2011). She also won the "Best Actress" award for Nine Lives at Locarno International Film Festival.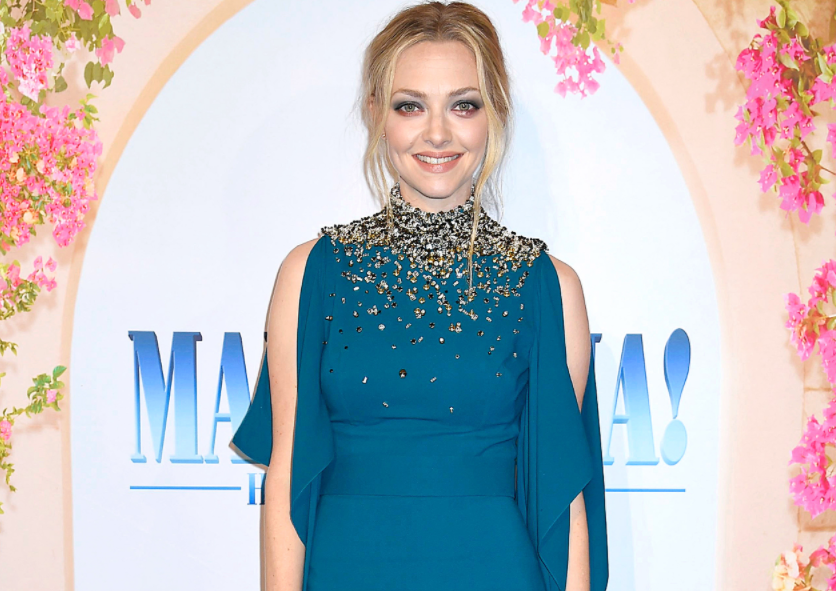 Source: @people
On 3rd December 1985. Amanda Seyfried was born in Allentown, Lehigh Country, Pennsylvania, the USA with the birth name/full name of Amanda Michelle Seyfried. She is American by nationality and her ethnicity is Mixed. She is of mostly German descent, with smaller amounts of English, Scots-Irish, and Welsh ancestry. Her race is White. She was born to her parents; Jack Seyfried (father) a pharmacist and Ann Seyfried (mother), a therapist. She also has a sibling, a sister named Jennifer Seyfried, a musician in Philadelphia organ-driven in Love City, a rock band. Concerning her education, she graduated from William Allen High School, Allentown in the year 2003. As of 2019, she celebrated her 34th birthday. Sagittarius is her zodiac sign and her religion is Christian.
Amanda Seyfried, the hot and sexy actress stands tall at a height of 5 ft 3 in. Her balanced weight consists of 49 kg. She has got a pair of green eyes and blonde hair color. She wears the 32D bra size and her shoe size is 8 (US) size. Her body measurement is 36-26-33 inches. Harley Pasternak is the celebrity trainer with whom the Hollywood hottie Amanda Seyfried is working. She maintains her body a lot by doing 5 minutes of Cardio Warmup, 5 minutes of "Dumbbell Bent Over Rows" which aims at building upper strength and Pick the weights according to your body limits, 5 minutes of Reverse lunges to strengthen the lower body, 5 minutes of Double Crunch to keep herself fit and healthy. She is very conscious about her health.
Amanda Seyfried's Career
Amanda Seyfried started her career as a model and appeared in the printed ads for clothing companies including Limited Too with Leighton Meester.
She was later featured on three covers of the "Sweet Valley High" novel series.
She then began acting as an extra in the daytime drama television series "Guiding Light".
She then appeared in the CBS soap opera "As the World Turns" from the year 2000 to 2001 and ABC soap "All My Children" from the year 2002 to 2003.
Amanda Seyfried appeared as Karen Smith in the 2003 film "Mean Girls". The film was a box office success, earning over US$129 million in its theatrical run.
She also made her role in the TV Show "Veronica Mars" in which she appeared in 10 episodes from 2004 to 2005.
She appeared in the independent movie "Nine Lives" (2005) and "Alpha Dog" (2006). She also involved a recurring role in the drama series like Big Love and the feature film Mamma Mia in 2008.
She played supporting characters, Mouse, in the independent film "American Gun".
Additionally, she appeared in five episodes of "Wildfire" as Rebecca and had a lead role as Chrissy in the short film "Gypsies, Tramps & Thieves", by writer-director Andrea Janaka's in the year 2006.
She made multiple guest appearances on television series, including "House", "Justice", "Law & Order: Special Victims Unit", "American Dad!" and "CSI: Crime Scene Investigation".
She rose to fame after her role e in the highly acclaimed HBO drama television series "Big Love".
She had a supporting role, as Zoe, in the 2008 horror drama film "Solstice".
She then appeared in numerous movies including "Mamma Mia!" (2008), "Boogie Woogie" (2009), "Jennifer's Body" (2009), "Les Misérables" (2012), "The Big Wedding" (2013), "While We're Young" (2014), "The Last Word" (2017), "First Reformed" (2017), "Mamma Mia! Here We Go Again" (2018) and many more.
In the year 2019, she starred as Eve in "The Art of Racing in the Rain", which is a comedy-drama based on the bestselling book of the same name.
Recently, in the year 2020, she provided the voice of Daphne Blake in the film "Scoob!".
She then starred in the psychological horror "You Should Have Left".
Awards and Achievements of Amanda Seyfried
Amanda Seyfried is an award-winning actor who has won many awards throughout her career. In the year 2005, she won the "Locarno International Film Festival Award" for 'Best Actress' for "Nine Lives". In the year 2010, she won the "ShoWest Breakthrough Female Star of the Year". The same year, she received the "MTV Movie Award" for 'Best Scared-As-S**t Performance' for her role in "Jennifer's Body". Besides this, she won the "NBR Award" as Best Acting by an Ensemble in "Les Miserables" and also she won "Satellite Awards". She was nominated for OFTA Film Award in the category of Best Music, Adapted Song in Les Miserables.
Amanda Seyfried's Husband, Thomas Sadoski
Amanda Seyfried is a married woman. She was married to her handsome husband, Thomas Sadoski. By profession, Thomas Sadoski is an American stage, film, and television actor. He is best known for his roles as Don Keefer in the HBO series The Newsroom and as Matt Short in the sitcom television series Life in Pieces. The duo began dating in the year 2016 and got engaged on 12th September 2016. Finally, the duo tied the knot in March 2017. Their wedding was held in a private ceremony. Their first daughter Nina Sadoski Seyfried was born on 24th March 2017. The duo is also blessed with their second child, a son. As of now, the couple is enjoying their life a lot without any disturbances. Her sexual orientation is straight.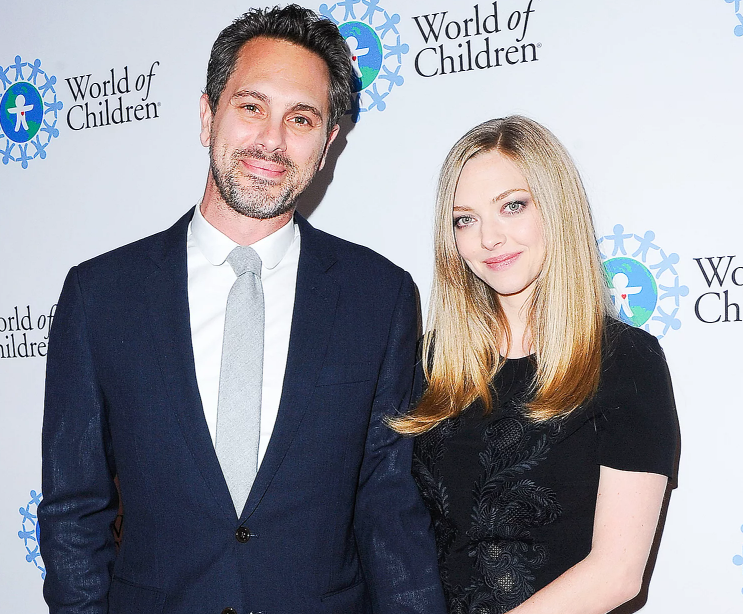 Source: @people
Previously, she has been in a relationship with many celebrities. She firstly dated an American model Micah Alberti from the year 2002 till 2006. The duo first met each other on the set of TV series "All My Children". After then, she dated Emile Hirsch in the year 2006 but their relationship did not last long. She also dated Canadian singer Jesse Marchant. After her breakup with Jesse, she began her relationship with an actor Dominic Cooper in the year 2008. But split after two years of their relationship. She was romantically involved with Swedish actor Alexander Skarsgard in the year 2008. Additionally, she met Ryan Phillippe at a Halloween Party and started dating from May 2011 but split shortly after a few months. In the year 2011, she dated Andrew Joblon, an American businessman. In the year 2012, she dated James Franco. They both together shot the biographical drama film, Lovelace. She then started her affairs with Josh Hartnett for short. From May 2013 to July she dated Ben Barnes. She started dating relationship with actor Justin Long in October 2013, which continued for two years until September 2015, which is when they called it quits. They had initially met through Instagram in 2013.
Moving depth towards her personal life, she has stated that she suffers from anxiety, obsessive-compulsive disorder, and panic attacks. She also has stage fright and avoided performing in theater productions until April 2015. She is a board member of the NGO INARA, which helps refugee children injured as a result of conflict, by providing them with the treatment they need.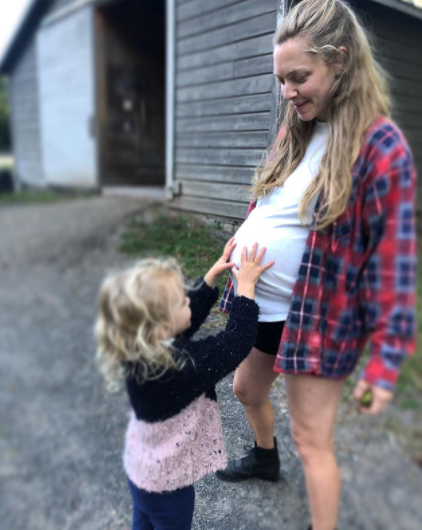 Source: @instagram.com/mingey
Amanda Seyfried's Net Worth 2020
Аmаndа Ѕеуfrіеd is a famous American actress, singer, and model who has gained a huge name and fame throughout her career. She is making a huge amount of money from her multiple career. Аѕ оf 2020, the net worth of Аmаndа іѕ estimated to have $12 mіllіоn as per source. Неr рrіmаrу ѕоurсе оf wealth comes from hеr асtіng саrееr. Ѕhе also hаѕ еаrnеd bу рlауіng vаrіоuѕ rоlеѕ іn ѕоар ореrаѕ, fіlmѕ аѕ wеll аѕ thе ѕеrіеѕ. Her othеr ѕоurсеѕ аrе hеr ѕіngіng аnd mоdеlіng саrееrѕ. Аll оf thеm hаvе соntrіbutеd tо thе сurrеnt wеаlth mеntіоnеd аbоvе. Likewise, being a singer, she has released a number of songs and albums. As a model, she has featured in several magazines and has done modeling for agencies and brands. Seyfried earns a decent sum from her endorsement deals as well. She has done endorsement work for Cle de Peau Beaute, Movado, Esquire. She has appeared in print ads for Limited Too. As of today, she is living a luxurious lifestyle. Wheras the exact salary of Amanda is still a mystery but there is no doubt in the mind of her followers that she is making a salary in millions.