John Michael Osbourne, famed as Ozzy Osbourne is an English vocalist, songwriter, actor, as well as a reality television star who rose to fame during the 1970s as the lead vocalist of the heavy metal band Black Sabbath. He is also known by the name "The Prince of Darkness". He was fired by the band due to alcohol and drug problems. After being fired, he became successful in pursuing his solo career. As a solo artist, he has released eleven studio albums. He later rejoined the band, Black Sabbath to record the band's final studio album, 13. For his contribution to heavy metal music, he is named "Godfather of Heavy Metal". He currently co-stars with Jack and Kelly in the television series Ozzy & Jack's World Detour. The show's third season debuted in June 2018. Overall, he is a very talented singer.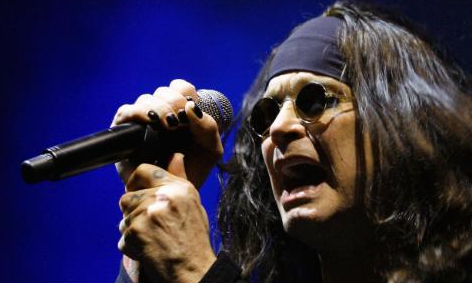 Source: @korg.com
Ozzy Osbourne cancels US tour due to ongoing ill health
Ozzy Osbourne has canceled his North American tour to undergo treatment amid a continuing period of poor health. A statement on his website says the decision will help him "to continue to recover from various health issues he has faced over the past year". Osbourne has been hospitalized frequently in recent months. In October 2018, he was treated for a staph infection, and then suffered flu and bronchitis in early 2019. As a result, he postponed the European leg of his final No More Tours II world tour to autumn 2020, having already rescheduled it once. He also suffered a bad fall and required surgery to his neck – during the treatment, he was diagnosed with what he described as a "mild form" of Parkinson's disease, which he revealed in January. "I got a numbness down this arm for the surgery, my legs keep going cold," he said. "I don't know if that's the Parkinson's … They cut nerves when they did the surgery. I'd never heard of nerve pain, and it's a weird feeling."
What is the birthplace of Ozzy Osbourne?
Ozzy Osbourne was born on 3rd December 1948 as John Michael Osbourne in Aston, Birmingham, England. He was born to a father, John Thomas "Jack" Osbourne, and a mother, Liliam Osbourne. His father worked as a toolmaker at the General Electric Company, whereas his mother was a non-observant Catholic who worked days at a factory. He holds an English nationality and his ethnicity is White. His zodiac sign is Sagittarius. He has 5 siblings, 3 sisters, Jean, Iris, and Gillian, and 2 brothers, Paul, and Tony. He had dyslexia at school. He also suffered from sexual abuse from school bullies at the age of 11. He used to take part in school plays. He became a great fan of the Beatles at 14 after hearing their first single. He credits the band's 1963 song "She Loves You" for inspiring him to become a musician. He left school at 15 and started working several jobs. He worked as a construction site labor, apprentice toolmaker, trainee plumber, car factory horn-tuner, an abattoir worker. He attempted to commit burglary and spent six weeks in Winson Green Prison. His father refused to pay the fine to teach him a lesson. As of 2019, he celebrated his 71st birthday.
How was Ozzy Osbourne's Career?
Black Sabbath
Geezer Butler formed a band, Rare Breed in the year 1967.
He recruited Ozzy Osbourne as the vocalist.
The band disbanded after they played two shows.
Osbourne and Butler reunited along with Tony Iommi Bill Ward to form a band, Earth.
They changed their band name to Black Sabbath based on the film of the same title in August 1969.
Their self-titled debut album Black Sabbath became a huge success.
They later released their albums, Paranoid, and Master of Reality.
The band's third studio album, Master of Reality received platinum certification.
They released their fourth studio album, Volume 4 in September 1972.
Their fifth studio album, Sabbath Bloody Sabbath, released in November 1973, received favorable reviews for the first time.
Their sixth studio album, Sabotage was released in July 1975.
They released their seventh studio album, Technical Ecstasy in September 1976.
Dismissal of Band
Osbourne left the band for three months in 1978 to pursue his solo career.
He started a solo career in 1981 by releasing the album, 'Blizzard of Ozz'.
He rejoined Black Sabbath upon the request of the other band members.
They started working for their eighth studio album, Never Say Die!.
While working for their eighth studio album, they started falling into extreme drug problems. They released the album in the year 1978.
Black Sabbath fired Osbourne in April 1979 stating he was unreliable and had excessive substance abuse issues as compared to the other band members.
The band replaced him with the former Rainbow singer, Ronnie James Dio.
Reunion
The original line of Black Sabbath reunited for a world tour and new album in 2011.
They played at the O2 Academy in their hometown, Birmingham. It was their first concert since their reunion.
Their album, 13 was released in June 2013.
The band began their farewell tour, "The End" in January 2016.
They performed their final show at the Genting Arena in their home city of Birmingham.
Solo Career
Osbourne got 96,000 pounds for his share of the name from Black Sabbath.
He spent three months doing coke and booze.
He signed with Jet Records. Don Arden attempted to convince him to form a supergroup.
He then formed the Blizzard of Ozz in late 1979.
Drummer Lee Kerslake, bassist-lyricist Bob Daisley, keyboardist Don Airey, and guitarist Randy Rhoads were other members of the band.
The band released their debut album as his solo album, Blizzard of Ozz.
He released his second album, Diary of Madman.
As a solo artist, he went on to release 11 studio albums.
Ozzfest
His biggest financial success of the 1990s was a venture named Ozzfest.
He has reunited with the original members of Sabbat in 1997 and has performed periodically with them since.
He announced his retirement from Ozzfest after Ozzfest 2005.
However, he came back to headline the tour.
Tickets for the 2007 tour were offered to fans free of charge.
Moreover,

In September 2019, he announced he had finished the album in four weeks following his collaboration with Post Malone.
On 6th November 2017, Ozzy was announced as the headline act for the Sunday of the 2018 Download Festival held annually at Donington Park in Leicestershire, England.
On 6th September 2019, he featured on the song "Take What You Want" by Post Malone.
He was diagnosed with Parkinson's disease in February 2019, which he publicly revealed in January 2020.
In February 2020, Osbourne canceled the 2020 North American tour, seeking treatment in Switzerland until April.
Who is the Wife of Ozzy Osbourne?
Ozzy Osbourne is a married person and he got married twice. Firstly, he was first married to Thelma Riley. They met at a nightclub in Birmingham in 1971 and married in 1971. They had children Jessica and Louis. He also adopted her son Elliot. Later, they got divorced in 1982. He then married Sharon Levy in 1982. They first met around the release of their band, Black Sabbath's debut album. Black Sabbath chose Don Arden as their new manager and Sharon was the daughter of Don Arden, working as his receptionist. He had 3 children with Sharon. At present, he lives in Buckinghamshire in England. While in the United States, he lives in Los Angeles, California. He broke his collar bone, eight ribs, and a neck vertebra in an accident with his quad bike in December 2003. He had some short-term memory problems. On 6th February 2019, Osbourne was hospitalized in an undisclosed location on his doctor's advice due to flu complications, postponing the European leg of his "No More Tours 2" tour. He was diagnosed with Parkinson's disease in February 2019, which he publicly revealed in January 2020. In February 2020, Osbourne canceled the 2020 North American tour, seeking treatment in Switzerland until April.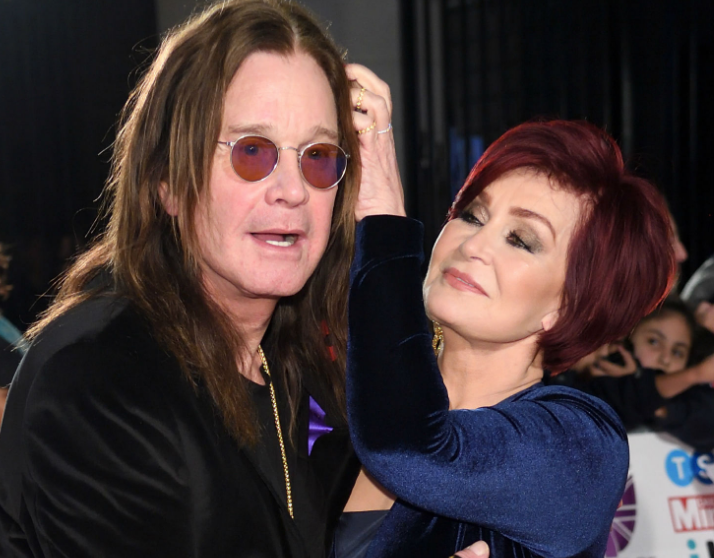 Source: @nme.com
What is the Net Worth of Ozzy Osbourne as of 2020?
The net worth of Ozzy Osbourne as of 2020 is believed to have $220 Million whereas his total album sales with Black Sabbath and his solo work is over 100 million. He became the first hard rock and a heavy metal star to hit $50 million in merchandise sales. He has also appeared in tv commercials. But his exact salary is still being calculated. His main source of earning is from his singing career.
How tall is Ozzy Osbourne?
Ozzy Osbourne is a very handsome singer. He stands at a height of 1.78 m i.e. 5 feet and 11 inches tall. He has a body weight of 168 lbs i.e. 76 kg. He has green eyes and his hair color is black. He has over 15 tattoos on his body. His first tattoo, O-Z-Z-Y was created by himself as a teenager with a sewing needle and pencil lead. Overall, he has got a healthy body.