An American record executive, record producer, songwriter and rapper from the USA was named for Andre Harrell. Moreover, he was the founder of the record label, Uptown Records and he has also served as the president/CEO of Motown Records. He was the Vice-Chairman of Revolt, Diddy's multi-platform music network. At the age of 59, Andre Harrell died. Scroll down to know the detailed information about his full biography, cause of death, birthday, wiki, news, wife, children, career, and many more.
Famous For
For founding Uptown Records and serving as CEO of Motown Records.
Forming the rap duo Dr. Jeckyll and Mr. Hyde while in high school with Alonzo Brown, which became known for the songs "Genius Rap," "Fast Life," and "AM/PM."
Death of Andre Harrell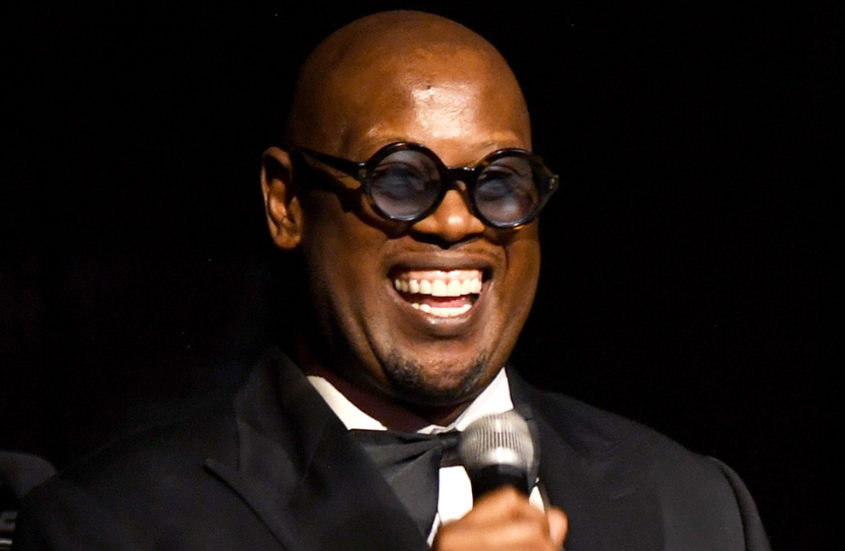 Source: @6abc.com
On 8th May 2020, at the age of 59, Andre Harrell, the founder of influential R&B and hip-hop label Uptown Records left the world. He died at his home in West Hollywood, California. The news of his death was first announced on Instagram by D-Nice. According to Wendy Credle, Harrell's ex-wife, he had been suffering from heart problems in the time leading up to his death.
Early Life of Andre Harrell
Andre Harrell's birthdate was 26th September 1960. His birth name/real name/full name was Andre O'Neal Harrell. His hometown is in New York City, the USA. His father, Bernie, was a produce market employee in Hunts Point; his mother, Hattie, worked as a nurse's aide. As per his education, he graduated from the Charles Evans Hughes High School in 1978. He went on to study at Baruch College, before transferring to Lehman College. He majored in communications and business management, intending to become a newscaster and after three years, he dropped out of college and went to work for a local radio station. His ethnicity/race was black and his religion was Christian. His horoscope sign is Libra. He lastly celebrated his 59th birthday as of 2020.
Career of Andre Harrell
Firstly, Andre Harrell and Alonzo Brown, his high school friend, formed a rap/ hip-hop duo named "Dr. Jekyll (Harrell) and Mr. Hyde (Brown)" when he was a teenager.
The group achieved success with major hit songs like "Genius Rap" (1981) and "AM/PM" (1984).
He met Russell Simmons, the founder of Def Jam Records in the year 1983, and went to work for Def Jam and within two years became vice-president and general manager and he left and founded his own label called Uptown Records.
He is also credited with having discovered and signing Sean "Puffy" Combs.
He was offered a label deal MCA Music Entertainment Group in the year 1988.
MCA offered Harrell a multimedia deal, which involved film and television productions in 1992.
They developed FOX's hit police drama series, New York Undercover, which aired from 1994 until 1998.
He renamed Uptown Records as Uptown Enterprises.
He was appointed CEO of Motown Records and remained there until 1997 in the year 1995.
In addition to this, he also hosted Champagne & Bubbles on Sunday nights from 6 to 9 pm on Emmis Urban AC WRKS (98.7 Kiss FM)/New York.
He was the CEO of Harrell Records, which is distributed through Atlantic Records and he partnered with budding Atlanta-based production company L7 Entertainment for the release of their new artists Hamilton Park and Netta Brielle.
He was the Vice-Chairman of Revolt, Diddy's multi-platform music network.
On 17th October 2014, he was instrumental in launching the Revolt Music Conference in Miami, Florida, at the Fountainbleau Hotel.
The event was attended by such entertainment figures as Guy Oseary, Russell Simmons, and L.A. Reid.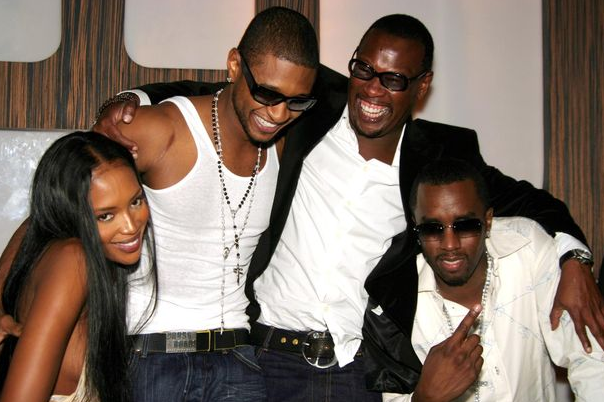 Source: @mirror.co.uk
Awards of Andre Harrell
Being a famous record producer, songwriter, rapper, Andre Harrell has not received any awards in his lifetime.
Personal Life of Andre Harrell
Andre Harrell was a married person. He was married to Wendy Credle who is a music attorney. With her, he has a son named Gianni Credle-Harrell. Due to some misunderstanding, the duo split and later he started his relationship with a choreographer, Laurieann Gibson, and married her. Prior to his death, the duo is enjoying their life. His sexual orientation was straight and he was not gay.
Net Worth of Andre Harrell
Andre Harrell was an American record executive, record producer, songwriter and rapper. He had an estimated net worth of $50 million U.S dollars at the time of his death. Whereas his exact salary is unknown yet. His musical career was the primary source of his income and his other source of income is from his record sales, concerts, albums, and others. There is no information regarding his cars and house.
Body Measurements of Andre Harrell
Andre Harrell was a very handsome person with a charming personality. He also wore a cool glass. He had got a tall height of 1.65 m and his balanced weight is assumed to have 77 Kg. His hair color and eye color, both is black. His hair and beard style is short. His other body measurements such as chest size, biceps size, waist size, hip size, dress size, and more are unknown yet.