About Brodie Lee
An American professional wrestler, Jonathan Huber was professionally known as Brodie Lee. He was well recognized for his time in WWE, under the ring name Luke Harper (and briefly Harper), and in All Elite Wrestling (AEW) as Mr. Brodie Lee. He became a member of The Wyatt Family in the WWE competition. Previously, he wrestled under the promotions Chikara, Jersey All Pro Wrestling, and Ring of Honor before joining the WWE. His television debut came on 7th November 2012 where Bray Wyatt, introduced him as the first son of the Wyatt Family. But, he departed WWE in December 2019, subsequently making his AEW debut in March 2020 as "Mr." Brodie Lee and revealing himself to be "The Exalted One", the previously anonymous leader of The Dark Order faction, and won the AEW TNT Championship in August of that year. Sadly, we lost such a versatile guy on 26th December 2020 at the age of 41.
Death of Brodie Lee

Professional wrestler Jon Huber, better known by his stage name Brodie Lee, has passed away at the age of 41 on 26th December 2020 in Jacksonville, Florida, U.S. According to his wife Amanda Huber, the wrestler died "surrounded by love ones after a hard-fought battle with a non-COVID-19 related lung issue," she said in a post on Instagram. We are saddened to hear of your sudden loss. Our hearts are with you in this time of sorrow.
Famous For

Being an American professional wrestler.
For his time in WWE, under the ring name Luke Harper (and briefly Harper), and in All Elite Wrestling (AEW) as Mr. Brodie Lee.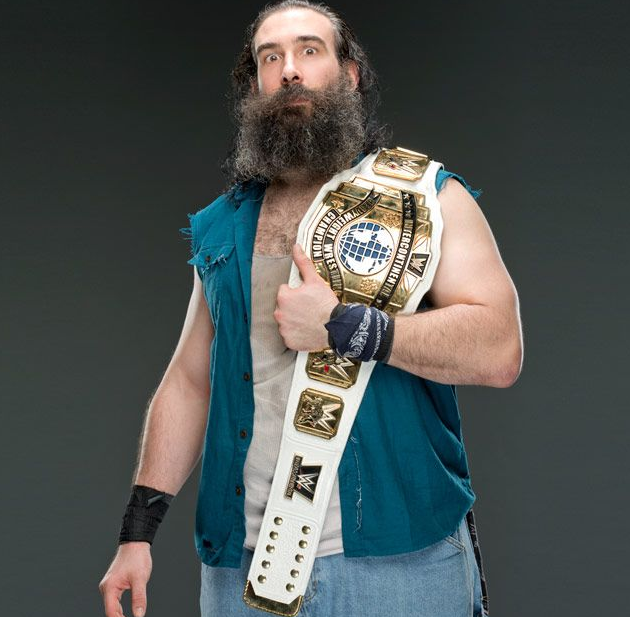 Source: @pinterest
Early Life of Brodie Lee

Brodie Lee took birth on 16th December 1979 with the real name or full name of Jonathan Huber in Rochester, New York, the U.S. He held an American nationality and American-white ethnicity. He was from the Christianity religion and his race was white. He used to celebrate his birthday on 16th December of every year and he had lastly celebrated his 41st birthday though as his birthdate, his star sign was Sagittarius. He has also a brother. As a professional wrestler, he had not shared much about his parents. He attended McQuaid Jesuit High School and played lacrosse for four years, he also played hockey in independent youth leagues.
Career of Brodie Lee

Brodie Lee commenced his wrestling career as a backyard wrestler whereas he made his debut for Roc City Wrestling (RCW) in 2003, working under a mask as Huberboy #2 and then started working as Brodie Lee for Rochester Pro Wrestling (RPW).
Chikara
He made his debut for Philadelphia-based Chikara on 24th March 2007, at "Time Will Prove Everything", using "The Right Stuff" Brodie Lee gimmick and losing to Equinox but he defeated him in a rematch.
Lee and the Olsen Twins were scheduled to enter the 2008 King of Trios tournament as Team Dr. Keith, but after Colin signed a contract with World Wrestling Entertainment (WWE), the team was left one man short.
His bullying of smaller wrestlers led to Claudio Castagnoli issuing a challenge to him in April 2008 as their first match on 20th April ended in Castagnoli being disqualified for accidentally kicking the referee of the match whereas Lee was disqualified for kicking the referee in the second match on 24th May but Lee's and Castagnoli's feud ended on 7th September 2008, in Chikara's first-ever steel cage match, with Castagnoli coming out victorious.
He then aligned himself with Eddie Kingston and Grizzly Redwood to form a stable called The Roughnecks in late 2008 as the Roughnecks defeated UltraMantis Black, Crossbones, and Sami Callihan to earn a spot in the 2009 King of Trios tournament on 21st February 2009 but they lost their King of Trios opening round match to Team Uppercut on 27th March.
Lee entered the Countdown Showdown battle royal and was dominating the match, before being eliminated by Redwood on 29th August as he suffered an upset loss in a match against Dasher Hatfield on 23rd October.
In May 2011, Lee entered the "12 Large: Summit" and later he returned to Chikara on 30th October as well as made his farewell appearance for Chikara on 25th March 2012 after signing a developmental contract with WWE, when he unsuccessfully challenged Eddie Kingston for the Chikara Grand Championship.
Squared Circle Wrestling
Also, he made his debut for Syracuse, New York-based Squared Circle Wrestling (2CW) on 20th August 2007 and began off as a heel aligned with the rival promotion NWA Upstate.
He then started becoming popular after a 26th July 2008 was in storyline suspended from 2CW over the incident and returned on 24th October to a huge ovation as well as he officially became a babyface starting April 2009 when the rivalry between 2CW and NWA Upstate had subsided.
After that, he a friendly rivalry with Slyck Wagner Brown that saw both men trade wins in singles matches on 6th June and 19th September 2009 as he defeated Brown in a rubber match on 19th February 2010.
Then, he was defeated by Jason Axe for the 2CW Heavyweight Championship on 20th June 2010 although he defeated Isys Ephex on 10th July.
Lee made a successful first defense of the title against the former champion, Jason Axe on 24th September 2010 but lost the title to Slyck Wagner Brown on 19th November 2010, in Elmira, New York while he regained the title on 13th April 2012, in a four-way match with Jay Freddie, Slyck Wagner Brown and Kevin Steen as he had signed with WWE and would be contractually unable to defend it in the future.
Independent circuit

Additionally, he made his debut for Ring of Honor (ROH) on 25th October 2008, then teamed with fellow Age of the Fall member Delirious and defeated Cheech and Cloudy in a tag team match.
As well, he debuted for Evolve on 16th January 2010, at the promotion's first-ever show, teaming with Gran Akuma and Icarus in a six-man tag team match, where they were defeated by Team Frightening.
Analogously, he made his debut for Dragon Gate USA (DGUSA), defeating Cheech, Cloudy, Kyle O'Reilly, Phil Atlas, Xtremo, Brent B. and Anthony Fiasco in a dark eight-way fray elimination match on 8th May 2010 as he suffered his first loss in Dragon Gate USA at "United: Philly, Lee", when he was defeated by Open the Freedom Gate Champion Yamato in a non-title match.
Lee made his debut for Japanese promotion Dragon Gate (DG) in Tokyo on 21st December 2010 and made his return to DG as a member of the new top heel group, in a match, where he, Gamma and Genki Horiguchi defeated Yamato, Kagetora, and Diablo although, on 18th January, the new group was named Blood Warriors.
Jersey All Pro Wrestling
He made his debut for Jersey All Pro Wrestling (JAPW) on 28th March 2009, as a member of The Hillbilly Wrecking Crew where he was defeated by Dan Maff however, he made his first JAPW Heavyweight Championship defense on 11th December.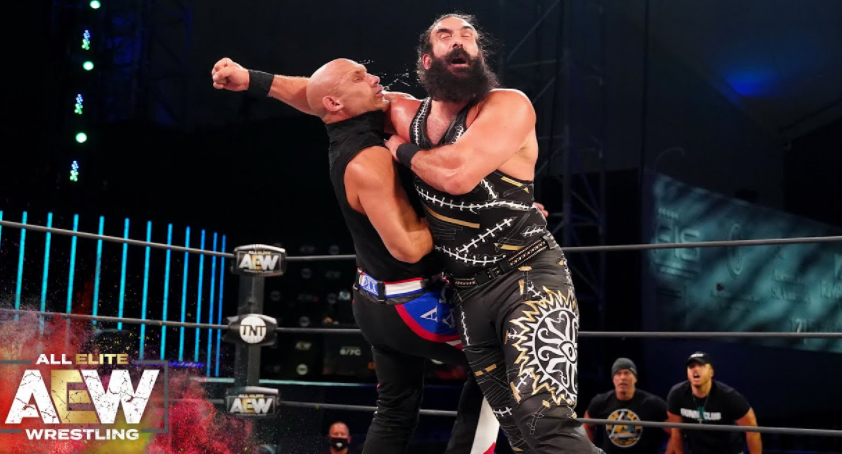 Source: @fr24news
WWE
It was reported that Huber had signed a developmental contract with WWE on 12th March 2012 where he made his debut for WWE's developmental territory Florida Championship Wrestling (FCW) at a house show on 18th May working under the new ring name Luke Harper.
Also, he made his television debut on the 7th November episode of NXT as a follower of Bray Wyatt when FCW was rebranded as NXT in August 2012 as well as Harper and Rowan won a triple threat elimination tag match by last pinning Neville on the 2nd May episode of "NXT".
The Wyatt Family made their debut by assaulting Kane on the 8th July episode of Raw whereas Harper made his WWE in-ring debut on the 26th July SmackDown. The Wyatt Family defeated Bryan in a 3-on-1 handicap match in November at TLC.
Harper competed in his first Royal Rumble match, where he eliminated two other participants before being eliminated by Roman Reigns at the Royal Rumble on 26th January 2014.
After a further series of video vignettes aimed at Dolph Ziggler, Harper made his return to the TV during the closing moments of the 10th November episode of "Raw" and also joined Team Authority in the following week on "Raw".
He lost the title back to Ziggler in a ladder match at TLC: Tables, Ladders, and Chairs ending his reign at 27 days, and failed to regain the title in a rematch on the 22nd December episode of "Raw".
Then, he entered the Royal Rumble match at number 4 and was eliminated by Bray Wyatt on 25th January 2015 as he revived his alliance with Erick Rowan in early May but he Harper reunited with Bray Wyatt after Rowan suffered an injury on July 19 at Battleground by helping him defeat Roman Reigns although he returned to the ring on 5th October after injury, unsuccessfully teaming with Kevin Owens against Sami Zayn and Seth Rollins at a house show in Santiago, Chile
Harper entered the Royal Rumble match at number 25 at the Royal Rumble on 29th January, attacking both Wyatt and Orton and eliminating Apollo Crews, before being eliminated by Goldberg.
He turned face for the first time in his WWE career after helping WWE Champion John Cena in his confrontation with Orton and Wyatt on the 31st January episode of SmackDown.
He also took part in the Andre the Giant Memorial Battle Royal at the WrestleMania 33 pre-show on 2nd April, from which he was eliminated by Titus O'Neil
Harper returned to television in a vignette where he was once again aligned with Erick Rowan as a heel again on the 10th October episode of "SmackDown" where the duo was dubbed as The Bludgeon Brothers.
He also made a surprise appearance at an NXT house show on 6th September, where he unsuccessfully challenged Ricochet for the NXT North American Championship and returned to in-ring action, defeating Mojo Rawley at a house show in his hometown of Rochester on 9th March 2019.
Also, he made his televised return at WrestleMania Axxess, defeating Dominik Dijakovic, which aired as part of the "WWE Worlds Collide" special and requested his release from WWE on 16th April because WWE chairman Vince McMahon did not like the match, so he canceled creative plans for Harper including a feud with Sami Zayn.
Dave Meltzer of the "Wrestling Observer Newsletter" later reported that Harper's contract was originally going to expire in November 2019, but WWE will be adding six months to it, due to the time missed due to injury.
Then, he made his televised return to WWE programming by attacking Roman Reigns in his match with former partner Erick Rowan at the Clash of Champions pay-per-view event on 15th September, with his old ring name Luke Harper whereas his last televised match in WWE was in a battle royal at the Crown Jewel event on 31st October, which he lost.
All Elite Wrestling
Moreover, Lee made his surprise debut for All Elite Wrestling (AEW) under his Brodie Lee ring name on the 18th March 2020 episode of "Dynamite" as he was defeated by Moxley, marking his first loss in AEW the event on 23rd May.
He quickly defeated Cody to win the AEW TNT Championship on the 22nd August episode of "Dynamite" and later teamed with fellow Dark Order members Colt Cabana, Evil Uno, and Stu Grayson in a loss to Matt Cardona, Scorpio Sky, Dustin Rhodes, and QT Marshall at All Out on 5th September.
He would successfully defend the TNT Championship against Rhodes on the 8th September episode of "Dynamite" as he was challenged by Lee to a dog collar match for the championship when Cody returned.
Lee lost the match, ending his reign at 55 days (46 days as recognized by AEW) on the 7th October episode of "Dynamite".
Lee was unveiled as "The Exalted One", the previously anonymous leader of The Dark Order stable, and assumed the persona of "Mr. Brodie Lee", a suit-wearing after joining All Elite Wrestling in March 2020, corporate leader who harshly punished his disciples for petty transgressions.
Furthermore, he is a playable character in the video games WWE 2K15, WWE 2K16, WWE 2K17, WWE 2K18, WWE 2K19, and WWE 2K20.
Championships, Awards, and Accomplishments of Brodie Lee

Alpha-1 Wrestling
A1 Zero Gravity Championship (1 time)
All Elite Wrestling

AEW TNT Championship (1 time)
Jersey All Pro Wrestling

JAPW Heavyweight Championship (1 time)
JAPW New Jersey State Championship (1 time)
JAPW Tag Team Championship (1 time) - with Necro Butcher
Next Era Wrestling
NEW Heavyweight Championship (1 time)
NWA Empire

NWA Empire Heavyweight Championship (1 time)
NWA Mississippi

NWA Southern Television Championship (1 time)
WWE

NXT Tag Team Championship (1 time)
WWE Intercontinental Championship (1 time)
WWE SmackDown Tag Team Championship (2 times)
Slammy Award for Match of the Year (2014) Team Cena vs. Team Authority at Survivor Series
Personal Life of Brodie Lee

Reflecting on Brodie Lee's personal life, he was a married guy. He was married to his partner Amanda (Synndy Synn) in 2008 with whom he had been in a romantic relationship for a long time. The couple had two sons. Brodie and Amanda were sharing a lot of love with each other but sadly, Amanda lost him forever on 26th December 2020. Furthermore, talking about his sexual orientation, he was straight.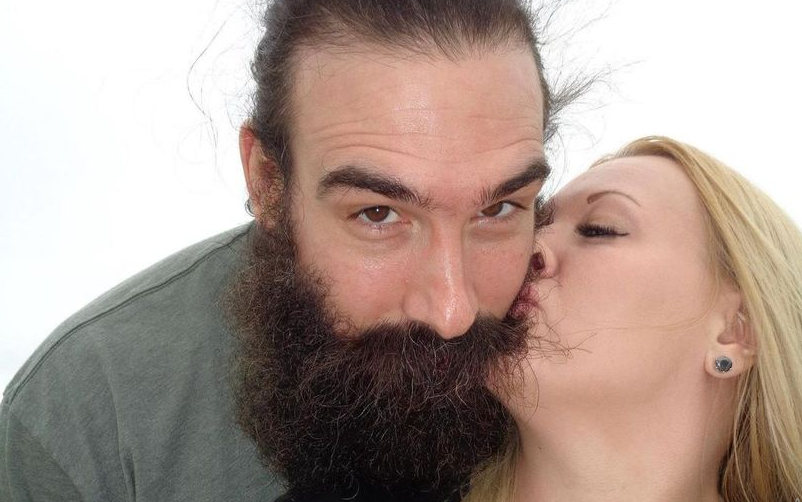 Source: @mirror.co.uk
Net Worth of Brodie Lee

Brodie Lee earned a salary of $550,000. Together with his wife, he had a net worth of $3 million dollars. A professional wrestler and an actor, his career earnings are estimated at over $10 million at the time of his death. Moreover, he also received a sum of around $100,000 as a bonus and incentives each year from his wrestling games. He has also signed endorsement deals with various brands as his major source of income was from his wrestling career.
Body Measurement of Brodie Lee

The height of handsome and versatile wrestler, Brodie Lee was around 6 ft 5 in (196 cm) whereas his body weight was around 275 lb (125 kg). Enriched with the toned bicep and perfect built, the wrestler did not hesitate to go shirtless. He had got an unconventional good look and raw appeal about him as his hair was black and his eyes was dark brown although his body build type was athletic and his body measurement was 47-36-19 inches.