About Claudia Jones
A Trinidad and Tobago-born journalist and activist, Claudia Vera Cumberbatch was professionally known as Claudia Jones. She was well known for founding Britain's first major black newspaper, "West Indian Gazette (WIG)", in 1958. Previously, she worked in a laundry and subsequently found other retail work in Harlem. She was also a Communist political activist, feminist and black nationalist, using the false name Jones as "self-protective disinformation". She was a feminist, anti-racism campaigner, and the organizer of what became the pre-cursor to the immensely popular Notting Hill Carnival in London, is today being honored as today's Google Doodle in the UK. In 2008, Jones was honored with a Great British Stamp in the "Women of Distinction" series to commemorate her lifetime of pioneering activism. A multi-talented individual, she was not pigeonholed by one title or profession. She proved to be a voice for the Black community across the globe. But sadly, we lost her on 24th December 1964 at the age of 49.
Being a Trinidad and Tobago-born journalist and activist.
For being a founder of Britain's first major black newspaper, "West Indian Gazette (WIG)", in 1958.
Claudia Jones Death Reason
Claudia Jones was a Trinidad and Tobago-born journalist and activist who passed away on 24th December 1964 at the age of 49 on Christmas Eve in London, England. She was found dead n Christmas Day at her flat. A post-mortem declared that she had suffered a massive heart attack, due to heart disease and tuberculosis. Whereas, her funeral on 9th January 1965 was a large and political ceremony, with her burial plot selected to be that located to the left of the tomb of her hero, Karl Marx, in Highgate Cemetery, North London.
Source: @telegraph.co.uk
Early Life of Claudia Jones
On 21st February 1915, Claudia Jones took birth with the real name or full name of Claudia Vera Cumberbatch in Belmont, Port of Spain, Trinidad, and Tobago. She belonged to Trinidadian nationality, though she was from Trinidadian-black ethnicity. Pisces was her star sign and black was her race. She used to celebrate her birthday on 21st February of every year and she had celebrated her 49th birthday. Her family emigrated to New York City following the post-war cocoa price crash in Trinidad when she was nine years old. But her mother died five years later, and her father eventually found work to support the family. Additionally, she has won the Theodore Roosevelt Award for Good Citizenship at her junior high school. She graduated from high school, but her family could not afford the expenses to attend her graduation ceremony.
Career of Claudia Jones
United States career
Claudia Jones commenced her journalist career by joining a drama group and wrote a column called "Claudia Comments" for a Harlem journal as well as joined the Young Communist League USA in 1936.
After then, she became a member of "Daily Worker", rising by 1938 to become editor of the "Weekly Review". Whereas, she became editor of its monthly journal, "Spotlight" after the Young Communist League became American Youth for Democracy during World War II.
Then, she became executive secretary of the Women's National Commission, secretary for the Women's Commission of the Communist Party USA (CPUSA), and took the same position at the National Peace Council in 1952 as well as she took over the editorship of "Negro Affairs" in 1953.
Her best-known piece of writing, "An End to the Neglect of the Problems of the Negro Woman!", appeared in 1949 in the magazine "Political Affairs".
As well, she was arrested and sentenced to the first of four spells in prison for her membership of CPUSA and various associated activities in 1948.
She was also found in violation of the McCarran Act for being an alien (non-US citizen) who had joined the Communist Party as a hearing by the Immigration and Naturalization Service.
She had identified herself as a party member since 1936 when completing her Alien Registration on 24th December 1940, in conformity with the Alien Registration Act, and was ordered to be deported on 21st December 1950.
In addition, she suffered her first heart attack in 1951 at the age of 36 in prison and she was tried as well as convicted with 11 others, including her friend Elizabeth Gurley Flynn, of "un-American activities" under the Smith Act, specifically activities against the United States government but Supreme Court refused to hear their appeal though she released on 23rd October 1955.
Then, she was eventually offered a residency in the United Kingdom on humanitarian grounds, and federal authorities agreed to allow it when she agreed to cease contesting her deportation.
United Kingdom activism
While she was in the UK, she became involved in the British African-Caribbean community to organize both access to basic facilities, as well as the early movement for equal rights and also campaigned against racism in housing, education, and employment.
She also founded and thereafter edited the anti-imperialist, anti-racist paper "West Indian Gazette" in March 1958 above a barber's shop in Brixton.
On 14th October 2020, Jones was honored with a Google Doodle, which is a special, temporary alteration of the logo on Google's homepages intended to commemorate holidays, events, achievements, and notable historical figures.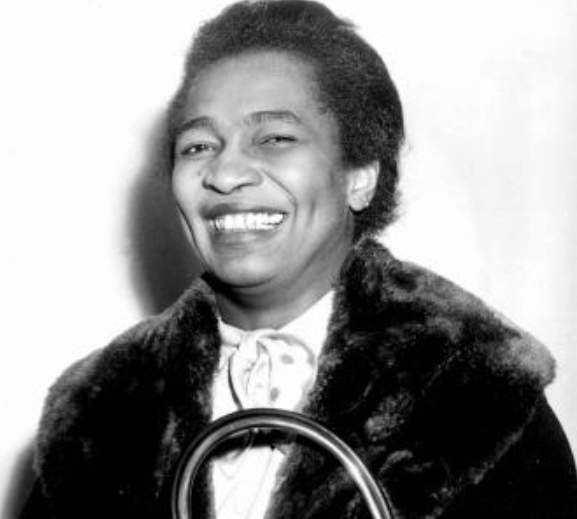 Source: @everlivingroots.files.wordpress.com
Personal Life of Claudia Jones
Reflecting on Claudia Jones's personal life, she was an unmarried lady. Of course, she was stunning; she was popular and irresistible, and so it's quite natural to have a follower everywhere. She was as beautiful in her real life as she appeared in her pictures. She had everything going alright for her with a perfect career and a loving family. She also strictly kept her personal and professional life separate. Furthermore, talking about her sexual orientation, she was straight.
Net Worth of Claudia Jones
Moving towards Claudia Jones's net worth, her worth was in millions of dollars, though she was also earning a fine amount of salary, which was also around thousands of dollars per year. She was among those few individuals that have such a wide range of experience and remain true to whatever she embarks on to. She had also reached great heights in her career. She was sincere in her work. But she was doing all the hard works in order to build a secure financial status for herself and her family. In addition, her major source of income was from a journalism career and she was happy and satisfied with her profession.
Body Measurement of Claudia Jones
The very beautiful journalist, Claudia Jones had a great personality. She had got a standard height and a convincing appearance. She had the perfect body combined with good looks. She could carry off any look with great simplicity. Whereas, she was a graceful lady with dark brown hair and black eyes, though her body build type was average. She definitely had a pretty face and a magnetic personality which cast a spell over her viewers over the years. Furthermore, in 1932, due to poor living conditions, she was struck with tuberculosis, a condition that irreparably damaged her lungs and plagued her for the rest of her life.