Jonathan Lyndale Kirk famed as DaBaby, also known as Baby Jesus is a famous American rapper as well as a songwriter who is famous for his singles "Suge" and "Bop". He released his debut album Baby on Baby and after that, he released his second album, Kirk. Overall, he is a very talented rapper with amazing vocal and skill.
DaBaby Claims Woman Who Came Forward as Slap Victim Is Not Person He Hit
DaBaby is shooting down a woman's claim that he actually hit her. DaBaby slapped her despite not being the person who initially hit him in the left eye with a smartphone while he was making his way through a concert venue in Tampa, Fla., earlier this week. Laws said the alleged slap landed her in the hospital with a "concussion to my cheekbone." However, DaBaby's attorney, Drew Findling, claims that Laws is not the actual slap victim. DaBaby's lawyer contends that the enhanced video shows the Kirk rapper slapping a person who struck him with a phone with the flashlight on and not the person standing to the left or the right of the alleged victim. Laws claims she was standing next to the person who was holding the smartphone with the flashlight on. Hopefully, DaBaby can rectify this unfortunate situation
Early Life of DaBaby
DaBaby was born on 22nd December 1991 as Jonathan Lyndale Kirk. His birthplace is in Cleveland, Ohio. He is also known as Baby Jesus. As of 2019, he celebrated his 28th birthday with his friends. He moved to Charlotte, North Carolina in 1999, where he would spend most of his early years. He attended and graduated from Vance High School in 2010. His nationality is American and his ethnicity is Mixed. He is Christian by religion. There is no information regarding his parents.
Career of DaBaby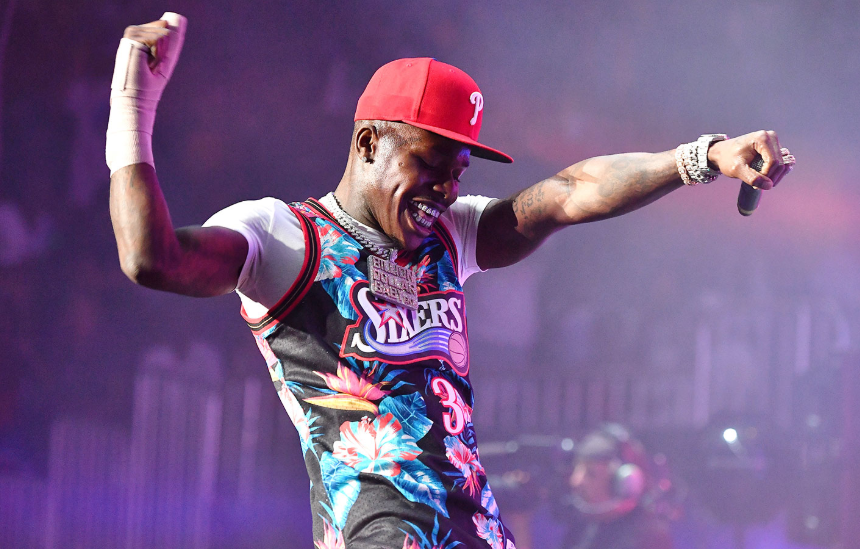 Source: @musicstartshere.org
DaBaby kick starts his music career in the year 2015 by releasing his debut mixtape, Nonfiction.
After that, he followed this up with his God's Work mixtape series, Baby Talk mixtape series, Billion Dollar Baby, and Back on My Baby Jesus Sh*t.
Later, in January 2019, he signed with Interscope and began his imprint label called Billion Dollar Baby Entertainment.
On 1st March 2019, he released his debut studio album Baby on Baby via Interscope Records.
He is also signed later to the south Coast Music Group.
He has a joint contract with both labels after that.
He was also featured on the cover of XXL's Freshman Class of 2019.
He was also featured in the hit song "Baby".
He then featured on Dreamville Records' album Revenge of the Dreamers on the track "Under the Sun".
He announced in August 2019 that his second album would be titled Kirk which was released on 27th September.
Its sole singe "Intro" reached number 13 on the US Billboard Hot 100 chart.
He also made a notable appearance on the single such as Post Malone's "Enemies".
He also made a cameo appearance in the Rich Dunk's Single "High School".
He closed 2019 having the most entries (22) on the Billboard Hot 100 for the year.
Legal Issues of DaBaby
DaBaby was involved in an incident in Huntersville, North Carolina where a 19-year-old man was shot in the abdomen and died soon after.
He later confirmed his involvement in the shooting.
He then pleaded guilty to carrying a concealed weapon.
In January 2020, he was detained and questioned in Miami in connection with a robbery investigation and later, he was arrested.
During DaBaby's 2020 "Up Close N Personal" tour, he slapped a female fan on his way to the stage for a performance in Tampa, FL.
After that, he left the venue without performing any songs.
He told that he struck her because she placed her phone too close to his face while taking a video with the flash on.
In a video posted on Instagram, DaBaby said, "I do apologize that there was a female on the other end. I think by this time, you know it's a well-known fact that male or female, I would've responded the same exact way."
Net Worth of DaBaby
DaBaby is a famous and well-known rapper with a net worth of $3 Million as of 2020. His salary is estimated to have $124K as of January 2020. His major source of earning is from his songs and albums. Overall, he is satisfied with his earnings.
Personal Life of DaBaby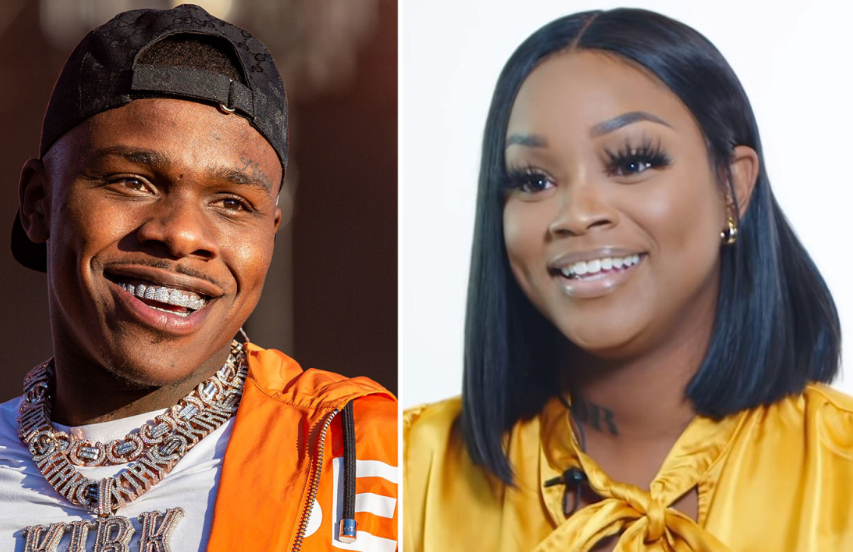 Source: @thesun.co.uk
DaBaby is not married yet and he is still to get married but he is dating his beautiful girlfriend, MeMe. The duo is also blessed with a son and a daughter (from her earlier relationship). Both of the kids made a cameo appearance in the single "Intro". In Feb 2020, DaBaby was put on a blast by girlfriend turned baby mama Meme. As of today, the duo is living a happy life without any disturbances. His sexual orientation is straight.
Body Measurements of DaBaby
DaBaby is a very cool rapper with an average body build. He has got a tall height of five feet eight inches or 173 cm with a bodyweight of 72 Kg. His hair color is dark brown and his eye color is also dark brown. Overall, he has got a healthy body. His body measurement is 40-30-35 in.