Eddie Large was a Scottish comedian. Eddie had an impressive career as a comedian and TV star that spanned 50 years. He was one of the Popular and Richest comedian of the United Kingdom. He was also a Victim of the 2019-20 worldwide pandemic COVID-19.
Eddie Large: Comedian dies aged 78 with coronavirus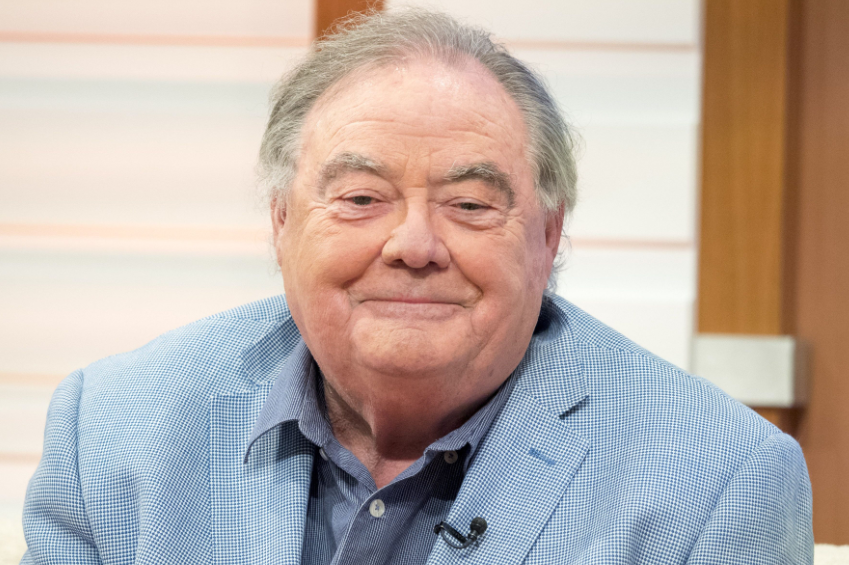 Source: @deadline.com
Comedian Eddie Large, best known for being part of double act Little and Large, has died with coronavirus. The star, 78, was a well-known face on TV in the 1970s and 80s and was famous for his partnership with Syd Little. His family confirmed the news "with great sadness" on Facebook, saying he had been suffering from heart failure and contracted the virus in hospital. The comedian's family said they had been unable to visit him in the hospital due to restrictions around the coronavirus, "but all of the family and close friends spoke to him every day".
Famous For
He was best known as one half of the double act Little and Large, with Syd Little (the stage name of Cyril Mead).
Death of Eddie Large
Eddie Large died on 2nd April 2020 at Southmead Hospital in Bristol after contracting COVID-19 while in hospital receiving treatment for heart failure. Large had suffered from kidney and heart problems for a number of years. He was 78. Though he has passed away his legacy that he had left in this world will always be with us in our hearts and memories.
Early Life of Eddie large
Eddie Large was born as Edward Hugh McGinnis in Glasgow, Scotland on June 25, 1941. He holds British nationality and belongs to white ethnicity. His birth sign is Taurus. His birthday falls on June 25 of every year. His last birthday was on June 25, 2019. His father Teddy served as a Petty Officer in the Royal Navy during World War II and after he returned from the war the family moved to a tenement in Oatlands. When he was nine years old, the family moved again to Manchester, where he attended Claremont Road Primary School and a grammar school. He played football as a schoolboy, becoming a supporter of nearby Manchester City which had its ground opposite his home and maintained a life long devotion to the club. He was a follower of the Christian Religion.
Career of Eddie Large
Before gaining popularity as Comedian, Eddie worked as an electrician and was a singer.
During the 1960s He met singer and guitarist Cyril Mead in the Stonemason's Arms pub in Timperley and they formed a double act following the reaction to Eddie's comic heckling of Cyril, who switched to comedy.
The duo then performed in northern clubs, turning professional in 1963. As Little and Large, the two men began their TV career on the talent show Opportunity Knocks winning in 1971 and starred in many television comedy programs, including their own series The Little and Large Show and the ITV series Who Do You Do? doing impressions and also performing as pantomime stars.
The pair drew audiences of up to 15million for their TV sketch shows of the 1970s and 1980s.
But their show was canceled in 1991, and the partnership ended, and the pair drifted apart and the two didn't talk to each other for a decade.
In 2003 Large developed a life-threatening heart condition that required major surgery.
Then, Large worked on the after-dinner circuit and, in the later years of his life, performed some cameo acting roles in dramas such as The Brief and Blackpool. His autobiography entitled Larger than Life was published in 2005.
In 2013, Large released his first single without Little, a parody of "Je t'aime... moi non plus" by Serge Gainsbourg entitled "Gee Musky... Moi Non Plus".
In January 2019, Little and Large reunited for their first stage appearance after many years, as part of the Slapstick comedy festival in Bristol.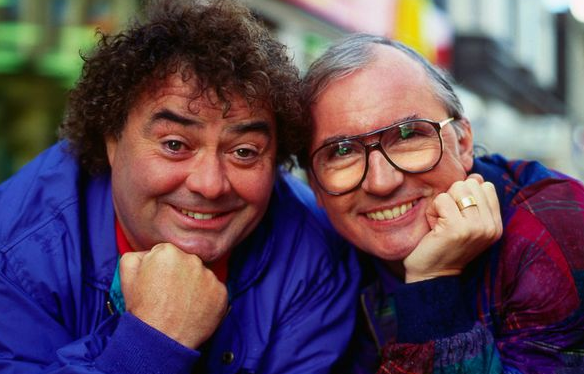 Source: @mirror.co.uk
Personal Life of Eddie Large
Eddie Large was a married man. He married twice in his life. He married his first wife, Sandra Baywood, in 1965. The marriage ended in divorce several years later. Then he married his second wife, Patsy Scott, in 1983. The couples have a 26-year-old son. He also had two daughters and three grandchildren.
Body Measurement of Eddie Large
Eddie Large was an Elderly looking man with a well-maintained body physique. His height was 5 feet 4 inches and weighed 107.955 kg. His other body measurement is under review. His eye color and Hair color is under review.
Net worth of Eddie Large
As of 2020, The net worth of Eddie Large is estimated to be £2.4million, according to Net Worth Post while his salary is under review. He had collected his huge fortune from his profession as a Professional Comedian and Singer. Before his death, he used to live in his mansion in Portishead, near Bristol, in South West England with his wife Patsy and three children.