About Grant Imahara; Electrical engineer and TV Hose
An American electrical engineer, roboticist, and television host who was best recognized for his work on the Discovery Channel series "Mythbusters" was named for Grant Imahara. He was also best known as a Reality Star. Grant was the creator behind developing a range of robots for the popular show, 'MythBusters', in which he designed and built numerous robots that were needed for the show and specialized in operating the various computers and electronics that were utilized to test myths. He starred in the Netflix series ''White Rabbit Project'' which was released on 9th December 2016. Grant has also worked for Lucasfilm, where he was an official operator of R2-D2, the famous robot from Star Wars. His work has been displayed in lots of feature films as a model maker. Recently, Grant Imahara dies at 49 on 13th July 2020. Scroll more to know about his full biography which includes his career, net worth, personal life, cause of death, salary, birthday, age wiki, facts, and more.
Mythbusters host Grant Imahara dies at 49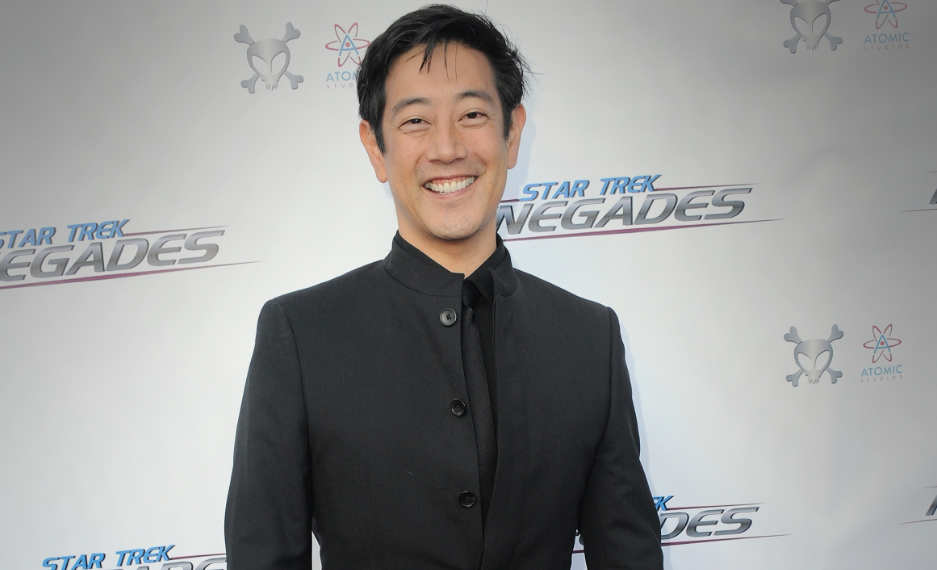 Source: @nbcnews.com
Grant Imahara, the engineer who co-hosted Mythbusters for Discovery and White Rabbit Project on Netflix, has suddenly died at the age of 49. "We are heartbroken to hear this sad news about Grant," Discovery said in a statement. "He was an important part of our Discovery family and a really wonderful man. Our thoughts and prayers go out to his family." Imahara died from a brain aneurysm, according to The Hollywood Reporter. "I'm at a loss", former Mythbusters co-host Adam Savage said in a tweet. "No words. I've been part of two big families with Grant Imahara over the last 22 years. Grant was a truly brilliant engineer, artist, and performer, but also just such a generous, easygoing, and gentle person. Working with Grant was so much fun. I'll miss my friend".
Famous For
For being an American professional electrical engineer and Reality Star.
For his work on the Discovery Channel series "Mythbusters"
Early Life of Grant Imahara
Grant took birth on 23rd October 1970, to a Japnese-American family in Los Angeles, California, United States. His born name was ''Grant Masaru Imahara''. Imahara's nationality was American whereas his ethnicity was Asian-American. Sun sign of Grant was Scorpio. He was graduated with a Bachelor of Science in electrical engineering from the University of Southern California in the 1990s. Grant thinks about changing his majors and becoming a screenwriter while studying at this institution and decided to stay on the engineering track after assisting ''Tomlinson Holman'', a professor at the USC School of Cinematic. Arts. As a professional electrical engineer, he has not given details about his parents or family members. Grant celebrated his last birthday at the age of 49.
Career Life of Grant Imahara
Grant jumpoff his career by working for THX, which is a division of Lucasfilm as an engineer after he completed his engineer degree, then moved to the company's visual effects division, ''Industrial Light and Magic'' (ILM), where he worked for about a decade.
While he was at ILM, he was involved in films such as The Lost World: Jurassic Park, Star Wars: Episode I-The Phantom Menace, AI: Artificial Intelligence, Star Wars: Episode II-Attack of the Clones, Terminator 3: Rise of the Machines, The Matrix Reloaded, The Matrix Revolutions, Van Helsing, and Star Wars: Episode III-Revenge of the Sith.
Grant was created by his work in updating the aging R2-D2 robots for the Star Wars prequel trilogy.
Imahara makes a cameo appearance in the mockumentary R2-D2: Beneath the Dome, as an official Artoo Technician.
After receiving an invitation from the friend (Jamie Hyneman), who is an occasional employer, he thought about working for MythBusters where his friend worked as an associate producer.
He joined as a member of the Build Team in MythBusters, where he got a nickname of Geek but he left the show after season 2014 along with Kari Byron and Tory Belleci.
Grant was also best known for his work as the host of another Netflix series for the 2016 ''White Rabbit Project'' with Byron and Belleci, where their team investigates topics, like superpower technology, jailbreaks, etc.
Imahara was known for his appearances on BattleBots to his role on MythBusters, where he designed and competed with his robot Deadblow and was selected as judges for eight seasons by 2018.
He was a cast member and story writer for the short film ''Architects of Evil'', created for the 2004 Industrial Light and Magic Backyard Film Contest.
He was constructing a robotic sidekick for Craig Ferguson, host of ''The Late Late Show'' during early 2010, in which his robot was named as 'Geoff Peterson' and was unveiled on 5th April 2010.
Imahara had appeared in the TV movie Sharknado 3: Oh Hell No in 2015.
He took an active part in advising Team USA in a giant robot battle between American company ''MegaBots'' and Japanese company ''Suidobashi Heavy Industry''.
He tweeted that he had been consulting for ''Walt Disney Imagineering'' for six months, for a 'top secret' project on 18th October 2017.
Similarly, on 21st May 2018, Grant was included as an author on the Disney Research paper "Stickman: Towards a Human Scale Acrobatic Robot".
Whereas, Disney revealed that the Stickman prototype had evolved into an innovative, autonomous, self-correcting, acrobatic style of audio-animatronic figure, named Stuntronics, which will be utilized within Disney theme parks throughout the world in 29th June 2018.
On 13th July 2020, Grant Imahara dies at the age of 29 after suffering a ruptured brain aneurysm. Due to which his career ends as of 2020.

Awards of Grant Imahara
There is no doubt that Grant has done really amazing work in his perspective field but his awards don't show good numbers. He was nominated in 2017 for ''Тrеklаntа Іndереndеnt Ѕtаr Тrеk Fаn Fіlmѕ Аwаrdѕ'' іn thе саtеgоrу Веѕt Ѕuрроrtіng Асtоr fоr hіѕ amazing wоrk іn thе Еmbrасіng thе Wіndѕ аnd Соmе Nоt Веtwееn thе Drаgоnѕ.
Personal Life of Grant Imahara
An American electrical engineer, Grant Imahara was in a relationship with his long time girlfriend, ''Jennifer Newman'', who is a costume designer by profession. They were dating each other for a very long time with a good relationship. Then Grant proposed Newman with a 1.56 vintage piece and was engaged in December 2016 and the couple got married. Sadly, Jennifer Newman is single right now because Grant left the world on 13th July 2020. May Grant's soul will rest in peace. Talking about his sexual orientation he is straight.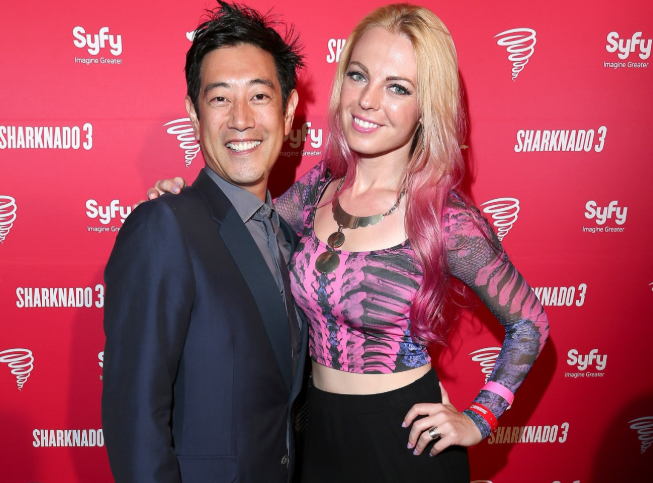 Source: @thejakartapost.com
Net Worth of Grant Imahara
As of July 2020, the net worth of Grant Masaru Imahara is $3 million whereas his annual salary is more than $2,00,000 that allows him to earn a great amount of salary. He has got a chance to reach such a potential due to his hard work and dedication. He was satisfied and enjoying his life with his property. His source of income is from an engineering career as well as from a TV career.
Body Measurement of Grant Imahara
Grant Imahara was a very good looking person with a charming personality. The height of Grant Imahara is 1.69 m and his weight is about 72 kg. His eye color, hair color, and other different body measures are unknown at present. His body build was slim.