About Helen Reddy
Helen Maxine Reddy famed as Helen Reddy is an Australian singer, songwriter, and actress. She is often referred to as the "Queen of '70s Pop". She began performing at the age of four at the Tivoli Theatre in Perth, Australia, touring much of her native country with her parents. Her musical style is best described as a light amalgam of rhythm and blues, easy rock, and jazz. Her soothing, quivery vocals and equally warm appeal were instantly embraced, eventually earning her own Australian radio show. She made her debut singles "One Way Ticket" and "I Believe in Music" in 1968 and 1970. The #1 Grammy-winning "I Am Woman" became not only the anthem of the feminist movement during the radical 1970s but also the signature song for its lovely, crop-haired, reddish-haired composer and singer Helen Reddy. Her hits are "Angie Baby" and "No Way to Treat a Lady". In the United States, she had fifteen singles in the Top 40 of the Billboard Hot 100. In the year 1974, at the inaugural American Music Awards, she won the award for Favorite Pop/Rock Female Artist.
Tilda Cobham-Hervey, who plays Reddy in a new biopic also called "I Am Woman," is familiar with the popular song from the iconic Australian vocalist Helen Reddy. "I have a memory of my dad singing it in the kitchen," says the actress, 25, who is also Australian. "I've known this song really well. And, of course, going to women's marches, you'd see it on every sign." "I Am Woman" (out Friday in select theaters, virtual cinemas through Kino Marquee, digital platforms, and video on demand) follows Reddy's inspiring journey from arriving in America as a single mother with a dream to becoming a star who isn't afraid to sing or speak about feminism and gender equality. In the movie, Reddy gets the epiphany to write the lyrics "I am strong. I am invincible. I am woman" after trying to convince record label executives that women should be on the radio and hearing her daughter say she wants to quit kung fu lessons to take ballet "like the other girls." Reddy watched her biopic through tears, says Moon, and "always has this great energy" when visited. Moon says the singer still enjoys listening to music and telling stories. "She got this amazing standing ovation. People were running up to our box and saying to her how much they loved her, how much the music has meant," says Moon. "She loved it."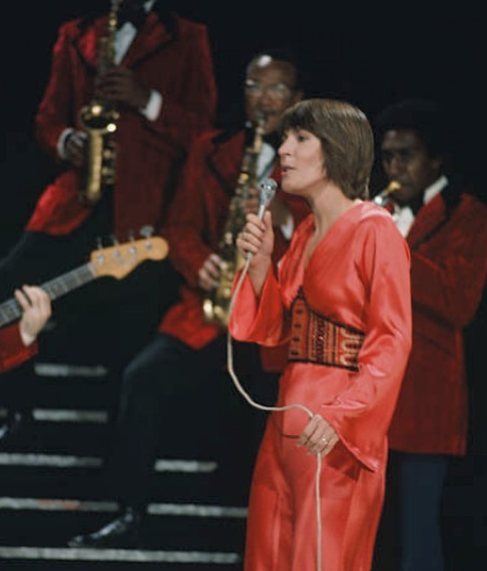 Source: @instagram.com/rubyreddydress/
Helen Reddy is famous for being an Australian singer, actress as well as an activist. She is best known for her single "I Am Woman" which reached No. 1 on the Billboard Hot 100 in December 1972.

Born with the birth name of Helen Maxine Reddy on 25th October 1941, she holds Australian nationality. Her place of birth is in Melbourne, Victoria; the city of Australia. Her ethnicity is Mixed and her race is White. She has Irish, Scottish, and English ancestry. As of 2019, she celebrated her 78th birthday. She is Judaism by religion and her Zodiac sign is Scorpio. She was born into a well-known Australian show business family. She was born to her parents; actress Stella Campbell (nee Lamond) and Maxwell David "Max" Reddy (born 1914 in Melbourne, Victoria), a writer, producer, and actor. Her mother is best known as a regular cast member in the TV series Homicide (1964), Country Town (1971), and Bellbird (1967). She was born during World War II. At age four, she joined her parents on the Australian vaudeville circuit, singing and dancing; she recalled: "It was instilled in me: You will be a star. So between the ages of 12 and 17, I got rebellious and decided this was not for me. I was going to be a housewife and mother." She also has siblings. Her half-sister Toni Lamond and her nephew Tony Sheldon are actor-singers. Her Scottish great grandfather, Thomas Lamond, was a one-time mayor of Waterloo, New South Wales, whose patron was Hercules Robinson, 1st Baron Rosmead Regarding her education, she was educated at Tintern Grammar. She landed in New York in 1966 and decided to remain in the United States with her daughter, 3-year-old Traci, and pursue a singing career. In 1969, she enrolled at the University of California, Los Angeles to study parapsychology and philosophy part-time. She was once asked in an interview whether her name had any connection to the Reddy caste from India. Her response was: "I have done some research on my father's side; most of my research has been done on my mother's side. His father was born in Ireland but his great grandfather served with an Irish regiment stationed in India so it is possible that I have Indian ancestry. But it has not yet been established."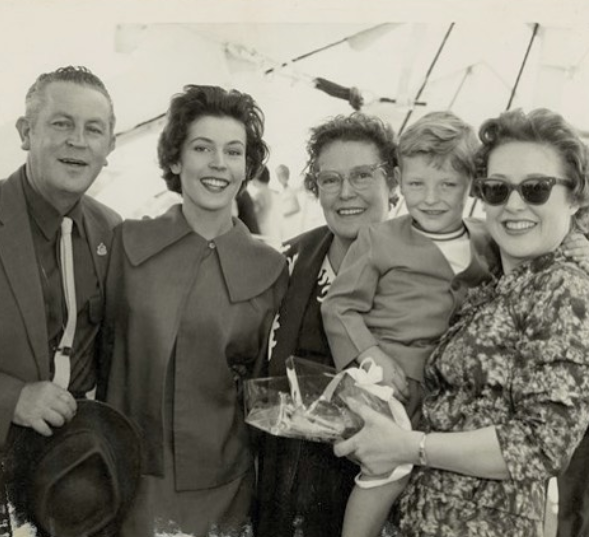 Source: @instagram.com/rubyreddydress/
Very beautiful with blonde hair color, Helen Reddy stands tall at the height of 1.6 m. She hs got a pair of pretty blue eye colors. Her body build is slim and she is leading a healthy life.
Helen Reddy's Career Journey
Helen Reddy's career began with the single 'I Believe in Music' penned by Mac Davis b/w 'I Don't Know How to Love Him' from Rice and Webber's Jesus Christ Superstar.
She rose to fame after her single "I Am Woman" which reached No. 1 on the Billboard Hot 100 in December 1972. "I Am Woman" was recorded and released in May 1972 but barely dented the charts in its initial release.
Later, she had more than a dozen U.S. Top 40 hits, including two more No. 1 hits which included Kenny Rankin's "Peaceful" (No. 12), the Alex Harvey country ballad "Delta Dawn" (No. 1), Linda Laurie's "Leave Me Alone (Ruby Red Dress)" (No. 3), Austin Roberts' "Keep on Singing" (No. 15), Paul Williams' "You and Me Against the World" (featuring daughter Traci reciting the spoken bookends) (No. 9), Alan O'Day's "Angie Baby" (No. 1), Veronique Sanson's and Patti Dahlstrom's "Emotion" (No. 22), Harriet Schock's "Ain't No Way to Treat a Lady" (No. 8), and the Richard Kerr/Will Jennings-penned "Somewhere in the Night" (No. 19; three years later a bigger hit for Barry Manilow). with a time span of five years.
And her total sales figures for the United Sales are estimated in excess of 10 million singles and 25 million albums; her worldwide album sales tally is estimated in excess of 80 million.
She then recorded the Beatles song "The Fool on the Hill" for the musical documentary All This and World War II in 1976.
Within the three years, her successful hits include "Delta Dawn" in 1973 to "I Can't Hear You No More" in 1976.
Her 1977 remake of Cilla Black's 1964 hit "You're My World" indicated comeback potential, with a No. 18 peak. It's parent album, "Ear Candy", which was her 10th album, would become her first album to not attain at least Gold status since her second full-length release, 1972's "Helen Reddy".
Moreover, she also sang as a backup singer on Gene Simmons's solo album on the song "True Confessions".
Among her eight singles, five reached the Easy Listening Top 50-including "Candle on the Water", from the 1977 Disney film Pete's Dragon (which starred Reddy).
She had also ranked at No. 98 on the country chart with "Laissez Les Bon Temps Rouler", the B-side to "The Happy Girls".
Her next four Capitol album releases subsequent to Ear Candy failed to chart and she said "I signed [with Capitol] ten years ago...And when you are with a company so long you tend to be taken for granted. For the last three years, I didn't feel I was getting support from them" in 1981.
Her debut album for MCA Records was "Play Me Out" which was released in May 1981.
Her remake of Becky Hobbs's 1979 country hit "I Can't Say Goodbye to You" returned her for the last time to the Billboard Hot 100 at No. 88; it also returned Reddy to the charts in the UK and Ireland (her sole previous hit in both was "Angie Baby").
MCA released one further Reddy album: "Imagination", in 1983 which proved to be her final release as a career recording artist which was released just after the finalization of Reddy's divorce from Wald whose alleged subsequent interference in her career Reddy would blame for the decline of her career profile in the mid-1980s: "Several of my performing contracts were canceled, and one promoter told me he couldn't book me in case a certain someone 'came after him with a shotgun'".
She then released "Feel So Young" on her own label in the year 1990.
1997 saw the release of "Center Stage", an album of show tunes that Reddy recorded for Varese Sarabande.
Her final album to date was the 2000 seasonal release "The Best Christmas Ever".
She then released a cover of the Beatles' "All You Need Is Love" for the album Keep Calm and Salute the Beatles on the Purple Pyramid label in April 2015.
Besides her singing career, she has also appeared in TV shows such as The Bobby Darin Show, The Carol Burnett Show, and The Muppet Show.
She also helmed the 1973 summer replacement series for 'The Flip Wilson Show'.
In the year 1973, she became the semi-regular host of the NBC late-night variety show "The Midnight Special", a position she retained until 1975.
She then starred in "Pete's Dragon", introducing the Oscar-nominated song "Candle on the Water".
She also made the role of a nun in Airport 1975, singing her own composition "Best Friend".
She was one of many musical stars featured in the all-star chorale in the film "Sgt. Pepper's Lonely Hearts Club Band" (1978), and has since played cameo roles in the films "Disorderlies" (1987) and "The Perfect Host" (2010).
She has been an occasional television guest star as an actress, appearing on the series The Love Boat, Fantasy Island, The Jeffersons (as herself), Diagnosis: Murder, and BeastMaster.
She also had a voice cameo as herself in the Family Guy television show's Star Wars parody, "Blue Harvest" in the year 2007.
Not only this but also she played a 'red'-themed ('Red'-dy) member of the Red Squadron, alongside Red Five (Chris Griffin), Red Buttons, Redd Foxx, Big Red, Red October, Simply Red, and others.
She mostly worked in musicals including Anything Goes, Call Me Madam, The Mystery of Edwin Drood, and - both on Broadway and the West End - Blood Brothers.
She then appeared in four productions of the one-woman show "Shirley Valentine".
After then, she announced her retirement from performing in 2002, giving her farewell performance with the Edmonton Symphony Orchestra.
She was reported to be living "simply and frugally off song royalties, pension funds, and social security...[renting] a 13th-floor apartment with a 180-degree view of Sydney Harbour" as of April 2008.
In the year 2008, she stated, "It's not going to happen. I've moved on," and explained that her voice had deepened to a lower key and she wasn't sure if she would be able to sing some of her hits. She also said she had simply lost interest in performing. "I have very wide-ranging interests," she said. "So, singing 'Leave Me Alone' 43 times per song lost its charm a long time ago."
Later, she was interviewed in 2011 by Australian television and said she was very happy to be retired from show business.
Again, on 12th July 2012, she returned to the musical stage at Croce's Jazz Bar in San Diego and for a benefit concert for the arts at St. Genevieve High School in Panorama City, a neighborhood of Los Angeles. Reddy also sang a duet ("You're Just in Love") with senior choir member Rosalind Smith.
She also performed many of her best-known songs, including, "Angie Baby," "You and Me Against the World", a medley of "Delta Dawn"/"Ain't No Way to Treat a Lady," and "I Am Woman".
She performed two nights at Catalina Supper Club, Los Angeles in April 2013, shortly after her 73rd birthday, and performed two nights at Orleans Hotel Showroom in Las Vegas in January 2015.
In August 2015, unknown sources revealed that she was diagnosed with dementia and had moved into the Motion Picture and Television Fund's Samuel Goldwyn Center where she was cared for by family and friends.
Recently, a biographical film about Reddy titled "I Am Woman" was released in the year 2019, in which Helen Reddy is played by Tilda Cobham-Hervey.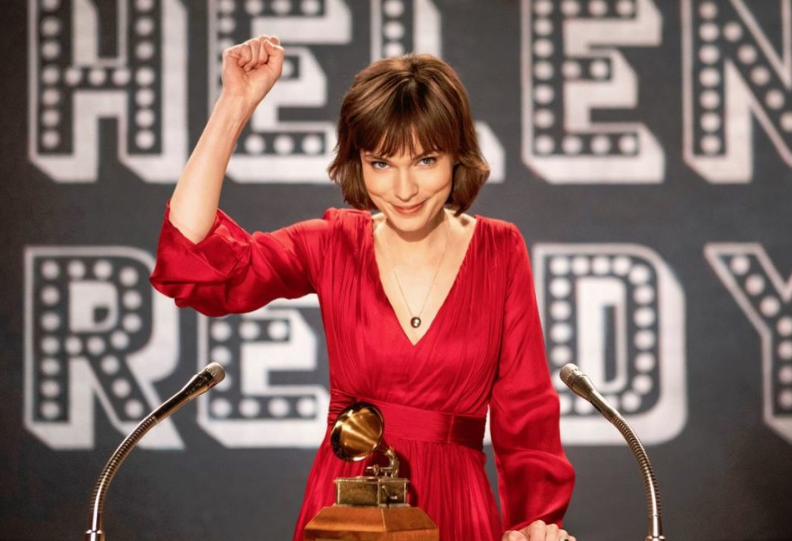 Source: Source: @womenlovetech
Awards and Achievements of Helen Reddy
"I Am Woman" earned a Grammy Award for Best Female Pop Vocal Performance. She also received a star on the Hollywood Walk of Fame for her work in the music industry, located at 1750 Vine Street on 23rd July 1974. For her part in Airport 1975, Reddy was nominated for a Golden Globe for Most Promising Newcomer-Female.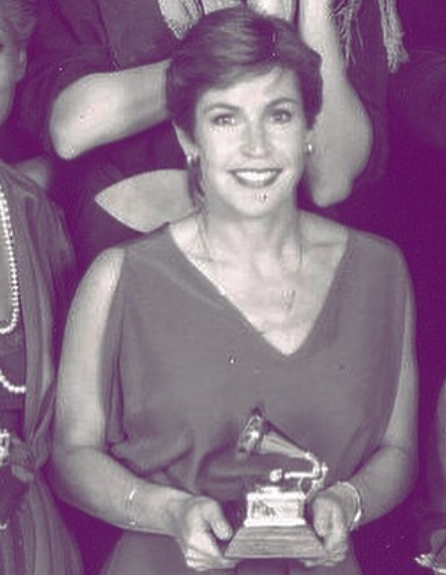 Source: @instagram.com/rubyreddydress/
Helen Reddy's Personal Life
Helen Reddy was a married woman. She got married three times and has two children from two of her ended marriages. She was married firstly at the age of twenty with Kenneth Claude Weate. Kenneth is an older musician and family friend whom she says she wed to defy her parents, who wished her to follow them into show business. The duo was also blessed with a daughter named Traci. Later due to some issues, the couple separated. After that, she met Jeff Wald, a 22-year-old secretary at the William Morris Agency. The duo married in the year 1968. She converted to Judaism before marrying Wald, with whom she had a son, Jordan, born in 1972. She told People in 1975, "[Wald] didn't pay the five dollars, but it was love at first sight. Wald recalled that he and Reddy married three days after meeting and, along with daughter Traci, the couple took up residence at the Hotel Albert in Greenwich Village. On 2nd January 1981, the couple split up as she filed for divorce, yet withdrew her petition the day after filing it, stating: "After 13 years of marriage, a separation of one month is too short to make a decision." They agreed to shared custody of their son Jordan, but later became embroiled in a court battle after both filed for sole custody. For the third time, in June 1983, she married Milton Ruth, a drummer in her band. The couple could not last long and divorced in the year 1995.
As of today, she seems to be singe and she is enjoying her life happily without any disturbances. Her sexual orientation is straight.
Helen Reddy's Net Worth 2020
Helen Reddy is a well-known singer as well as an actress who has achieved great success in her career. The net worth of Helen Reddy is estimated to have $3 Million as of 2020. Wheres the details about her earnings and salary are unavailable at the moment. Without a doubt, she must be receiving a considerable amount of salary from her career. Her source of wealth comes from singing and acting career which includes; hit singles, album sale, singles, movies, and more. She is living a cool lifestyle from her career earnings without a doubt.