About Jacob Roloff
Jacob George Roloff, better known as Jacob Roloff or simply Jake is an American reality television personality. He is best known as one of the Roloff family members who star in the TLC reality series, Little People, Big World. The series chronicles the lives of the six-member Roloff family farm near Portland, Oregon. He is the son of Matt and Amy and has 3 siblings. Matt, Amy, and one of their sons, Zachary has dwarfism. Jacob, Jeremy, and Molly do not have dwarfism.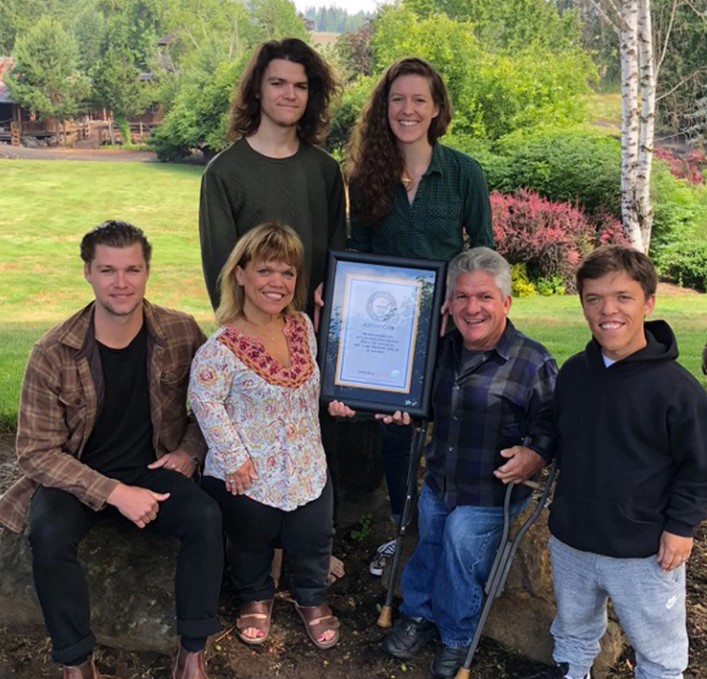 Source: @people
Jacob Roloff was born on 17 January 1997. His birthname is Jacob George Roloff. His birthplace is in Portland, Oregon in the United States. He holds an American nationality. He belongs to white ethnicity and his religion is Christianity. His zodiac sign is Capricorn. He was born to a father, Matthew "Matt" Roloff, and a mother, Amy Roloff. His father's type of dwarfism is diastrophic dysplasia, whereas his mother's type of dwarfism is achondroplasia. His parents separated in 2014 and their divorce was finalized in 2016.

He has 3 siblings, two brothers Zachary and Jeremy, and a sister, Molly. His brother Zach has dwarfism. His other siblings have normal heights. He is the youngest child. Regarding his educational background, he is a high school dropout.
Jacob Roloff Little People Big World
TLC introduced a new reality series, Little People, Big World in March 2006.
The series chronicles the lives of the six-member Roloff family living near Portland, Oregon.
As of 2020, the series has completed its 21 seasons.
The 21st season of the show aired from 29 September to 27 October 2020.
Roloff's eldest brother, Zach is a married man. He has two children, Jackson Kyle and Lilah Ray with his wife Victoria Elizabeth.
Zach has a height of 4 feet and 4 inches.
Zach's twin brother Jeremy has two children, Ember Jean and Bode James with his wife Audrey Mirabella. He announced in July 2018 that his family will no longer be part of the show.
Zach's only sister, Molly is married to Joel Silvius.
Jacob suffered a serious injury in an accident in October 2006. The family's trebuchet (that was used to launch pumpkins as part of pumpkin promotion) prematurely triggered injuring Jacob and family friend Mike Detjen. Roloff had to undertake surgery and later made full recovery.
Jacob himself moved out of the family home soon after he turned 18.
He also starred in the spin-off series, Little People Big World: Wedding Farm in 2012.
Jacob and his partner, Isabel launched the blog, Rock and Roloff in 2017. They also run a YouTube channel.
Jacob is also an author. He released his first book, Verbing in 2017.
He published his second book, Out To See in 2018.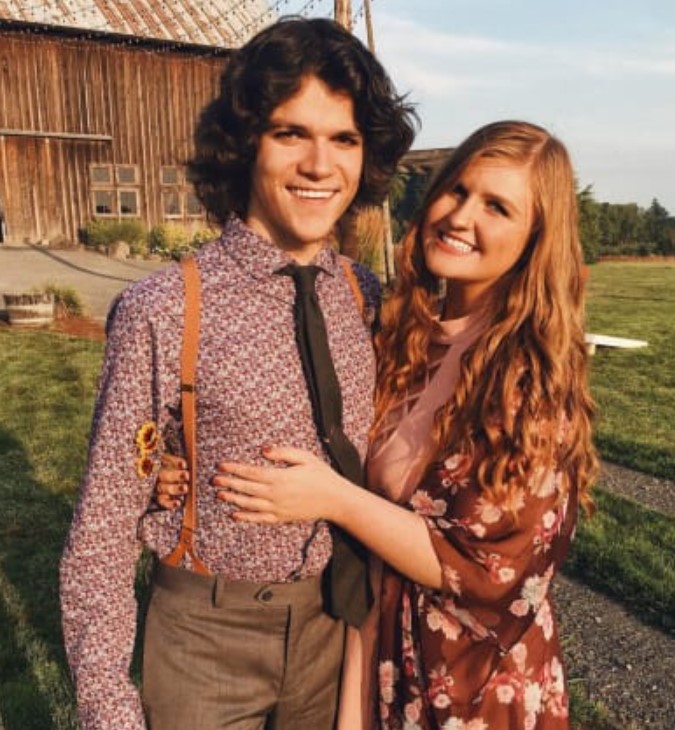 Source: @taddlr
Jacob Roloff Wife
Jacob Roloff is a married man. He is married to Isabel Sofia Rock. The couple started dating in 2015. They got engaged in December 2017. The couple finally tied a knot to each other in September 2019. He is a dog lover.
He has over 326k followers on his Instagram.
Jacob came forward in December 2020 accusing Little People Big World former producer, Chris Cardamone of sexual abuse. He made a lengthy Instagram post claiming Cardamone abused him sexually.
He wrote, "It is often much easier to think about things than it is to talk about them, and so this disclosure has been delayed, but through that delay, I have found the fortitude and words. As a child, after what I realize now was a long grooming process, I was molested by an executive field producer for 'Little People, Big World.", Chris Cardamone.
I do not expect to provide details of this encounter at any point publicly. I do hope he is never allowed around children again.
I first began contemplating this statement when he texed me years later in November 2015. I choose to disclose it now as it remains a traumatic memory that needs to be exorcised of any further power over my development.
By revealing this, I may be more fully understood and my perspective on issues such as child sexual abuse, child exploitation, and the collateral costs of reality television may be received more clearly. Although, I would have to add that this experience has not solely defined my point of view on any of these issues, nor has it defined my worldview in general.
This may also serve as a reminder that the experience of sexual assault, in all of its iterations, can happen to anyone at anytime and is a far more prevalent reality than our current social stigma allows us to talk about.
"Why not speak out sooner?"
A child must process, and I needed silence and time.
I continue my own contemplation on the vouyeurism involved in the entire enterprise of reality television - a massive specatcle of drama and pain and argument and ivaion, with a little joy sprinkled over, that viewers watch completely disassociated from the complex humans inside the simplistic 'characters' they see on TV. Yet, ethere is no inherent casual connection between reality television production and childhood trauma. We are still sprinting ahead with the enterprise deaf, dumb, and blind, asking for forgiveness later, instead of asking harder preliminary questions of ourselves.
The profits were indeed sweet. The actual experience was more complicated.
I often ask sincerely, from this complex perspective: is it simply take as granted that we should be capable of watching someone grow up week by week on TV? How does the environment of prying eyes, both lens and audience, affect self-perception? How are material amenities weighed against the subjective psychological affects? Has anyone defined these lines? Studied it? Should we need to study it?
So much of reality television is simply, "a tale told by an idiot, full of sound and fury, signifying nothing."
It must be emphasized that all fault lies with the predator, and no fault lies with any of my family members.
I am certain that this is a positive moment for me, and another step toward a brighter future.
In solidarity with silent survivors,
Jacob Roloff"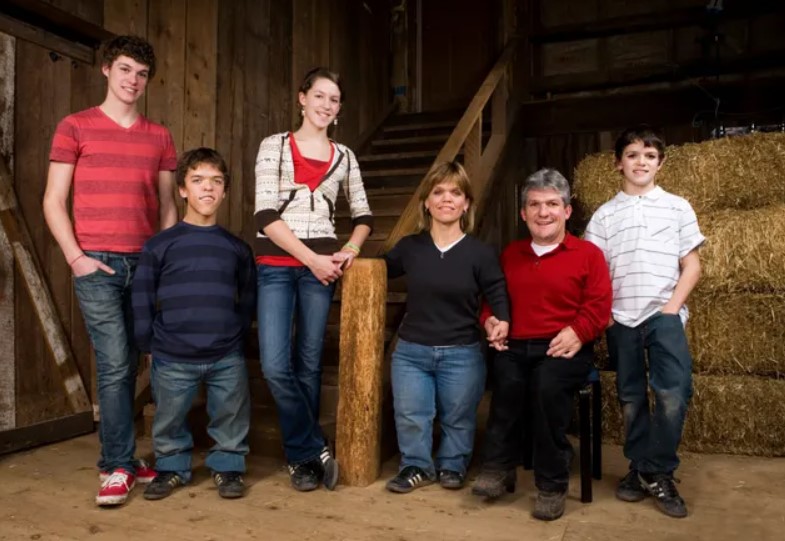 Source: @usatoday
Jacob Roloff Height
Though his parents and a brother have dwarfism, Jacob, Jeremy, and Molly are of average height. Jeremy is the tallest among the Roloffs with a height of 6 feet and 1 inch. Jacob stands around 5 feet tall. He has a slim body build. He has a normal weight. His eye color is brown and his air color is dark brown. His sexual orientation is straight.
Jacob Roloff Net Worth
Jacob Roloff has been part of the TLC reality series, Little People Big World for a long time. He has been featured on the show since its premiere in 2006. The Roloffs were paid between $7k and $10k per episode of the show. Besides appearing on the series, he is a blogger, author, and YouTube personality. He makes a good income to support his family. At present, his net worth is estimated at around $300,000.