Jameirkgolden is an American rapper, singer and songwriter. He is one of the young talents in the American music sector. He is an upcoming Music Artist. He has already won the heart of many Music listeners through his music songs at the only age of 20. He uses music that sets tones and moods that reflect the current mind state he is currently in, matching well with his diverse take on the music he delivers to an audience. Scroll down to know more about his biography, facts, age, net worth, songs, singles, height and many more.
Famous for
He is known for viral songs Losing My Mind and Mix Match Socks reaching half a million-plus streams in just a few months.
He is known for using many different flows and styles in his music.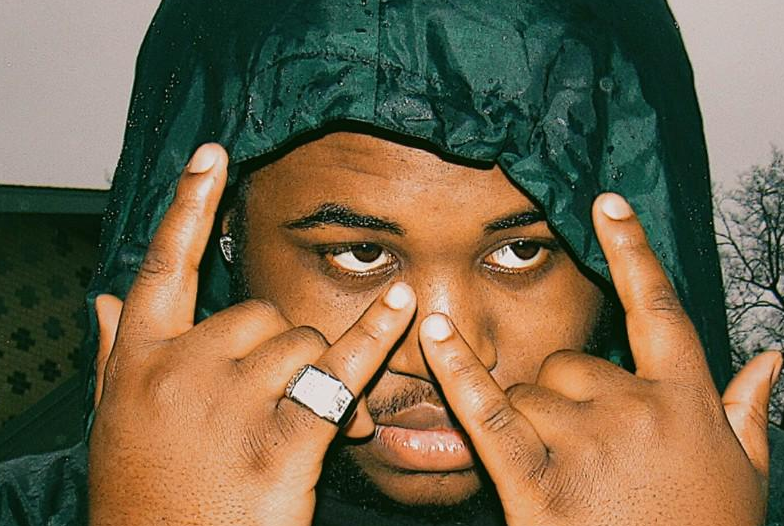 Source: @viberate.com
Early Life of Jameirkgolden
Jameirkgolden was born on January 16, 2000, in Louisville, Kentucky, United States. His real name is Jameir Desean Kirkpatrick. He is professionally known as JameirKGolden. The "K" in JameirKGolden actually stands for two meanings Kalon Kalopsia and not Kirkpatrick as people commonly think. He holds the American nationality and belongs to Afro-American (Black) ethnicity. His birth sign is Capricorn. His birthday falls on 16th January of every year. Just a couple of months ago he celebrated his 20th birthday with his best friends Andrew and Haley at a restaurant. His upcoming 21st birthday will be celebrated on 16th January 2021. His parent's name is unknown plus there is not any genuine information related to his family background. However, he has two siblings and is the middle child. His older sister's name is Nicole Kirkpatrick and his younger brother's name is Jlan Kirkpatrick. He attended and graduated from Iroquois High School which is located in southwestern Louisville, Kentucky near Iroquois Park.
Career of Jameirkgolden
Jameirkgolden began his career by singing. He started writing music in his freshman year in high school in 2014.
He released his first song entitled "Gucci" at age 17 when he met his producer, Rose in 2017. The song was recorded on an iPhone 5.
Later that year, He also released another song entitled "Losing My Mind" that went viral and hit on the internet music site. It is a song which is about domestic and mental abuse of a girl.
This song changed his career forever as he gained popularity and introduced him as an upcoming artist.
The song surpassed over two hundred thousand plus streams in the first year. The rapper said the single changed his life and his entire outlook on his music. A couple of months later in June of 2018 dropped his first EP "Death Will Follow Shortly". The EP was well received and helped him gain a lot of attention from the public.
He also released another EP "Dark Summer" in 2019.
In June of 2019, he released "Mix Match Socks" the song again blew up on the internet. The rapper has raked in millions of streams across various platforms. He even was trending at No. 3 spot on Apple Music charts.
This rise in popularity wouldn't go unnoticed and has caught the attention of major record labels. He posted to his Instagram on October 2019 that he would release new music in partnership with Symphonic Distribution in 2020. On October 13, he announced he would be working on "The Sounds of Eden," his other EP.
Despite all his small social media following, he has a total of 200K plus monthly listeners.
Jameir's musical influences range from Kanye West, Kendrick Lamar, Xxxtentacion, Three Days Grace, Flyleaf, Jaden Smith, and Drake and it reflects in his stylistically diverse discography that is continually evolving.
Apart from his music career, He is also planning to create his own clothing line.
Personal Life of Jameirkgolden
At the time of writing, Jameirkgolden is an unmarried boy. He is only 20 years and is young to be married. However, the young rapper is secretive about his dating life. Scrolling through his social media, we can see the photos of him with a girl on his Instagram. The rapper hasn't described the nature of his relationship in the post, but the two seem close. So far, Jameir has not disclosed whether or not he is involved with someone or not.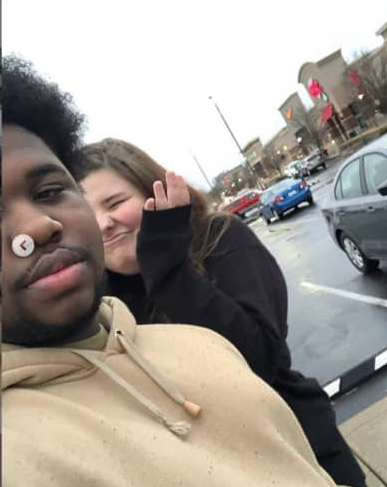 Source: @marriedceleb.com
Net worth of Jameirkgolden
As of 2020, the 19-year-old is not a label artist and hasn't signed with any record label as of now. So he currently not earning by being part of a big label. Because of that, his current net worth is not revealed. Jamier's music is trendy on streaming sites like Sound Cloud, Apple Music, and Spotify. He could be earning from his from these sites, but these affairs aren't disclosed. Spotify pays artists $0.00437 per play. By these prices, he made $1,359 from 311,000 streams in 2018 and $1,606 from 367,600 streams in 2019. The young rapper has also trended at number 3 on apple music charts. Apple Music, according to Business Insider, pays four times more than Spotify, so the artist surely made a few thousands of dollars from there. As of 2019, his net worth was evaluated between $150K-$500K. As of 2020, his net worth believed to have $1-$2 Million.
Body Measurement of Jameirkgolden
Jameirkgolden is a young guy of 20 with a well-maintained Body Physique. He stands 5 feet 7 inches tall while his weight is under review. His other body measurement is also under review. His shoe size is 9.5 (US). His hair color is Black and Eye color is Brown.