About James Patterson
James Brendan Patterson famed as James Patterson is an American best-selling author as well as a philanthropist. His works include "Alex Cross", "Michael Bennett", "Women's Murder Club", "Maximum Ride", "Daniel X", "NYPD Red", "Witch and Wizard", and "Private series" along with many stand-alone thrillers, non-fiction and romance novels. Up to date, his books have sold more than 300 million copies and he successfully became the first person to sell 1 Million E-books. He also topped Forbe's list of highest-paid authors with a yearly income of $95 Million as of 2016. Additionally, he has also received the Literarian Award from the National Book Foundation. He has even donated millions of dollars in grants and scholarships with the purpose of encouraging Americans of all ages to read more books." In an interview for USA Weekend, Stephen King referred to Patterson as "a terrible writer but he's very successful." Recently, his JP Entertainment company signed a first-look deal with Entertainment One.
James Patterson turns his investigative eye toward the events leading up to Lennon's tragic murder at age 40 for his new book "The Last Days of John Lennon". Forty years ago, on 8th December 1980, John Lennon was shot dead in the archway of his Dakota apartment building by a "fan" named Mark David Chapman, who had traveled to New York City from Hawaii, with a .38 special revolver concealed in his luggage, specifically with this deadly mission in mind.

James Patterson is famous for being an author and philanthropist. He is best known for selling more than 300 million copies of his books. He is also renowned for topping Forbe's list of highest-paid authors with a yearly income of $95 Million as of 2016.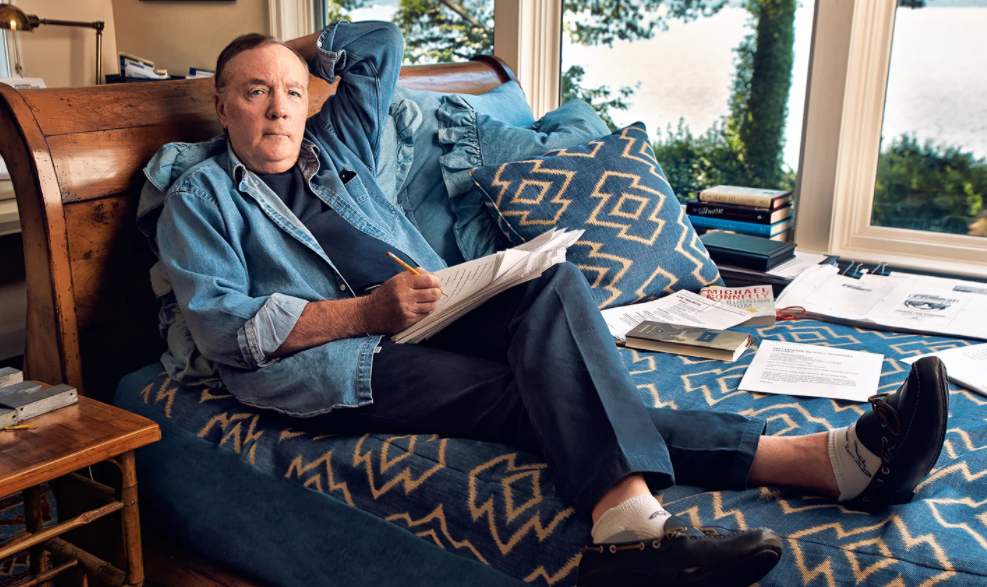 Source: @vanityfair
Born on 22nd March 1947, James Patterson's full name is James Brendan Patterson. His place of birth/hometown is in Newburgh, New York, the USA. He holds an American nationality and his ethnicity is Mixed. As of 2020, he celebrated his 73rd birthday. Aries is his Zodiac sign and his religion is Christian. He was born to his parents; Charles (father) and Isabelle Patterson (mother). His father, Charles was an insurance broker and his mother, Isabelle was a schoolteacher. The family was working-class and of Irish descent. When James was young, the whole family moved to Boston, where he lived with his parents, his three younger sisters, and his grandmother in a poorhouse. Concerning his education, he graduated summa cum laude with both a B.A. in English from Manhattan College and an M.A. in English from Vanderbilt University.
At the age of 73, James Patterson still looks very handsome and young with a charming smile attracting a lot of people towards him. He stands tall at a height of 1.70 m with a balanced weight of 75 KG. His body build is average. His other body measurements such as chest size, waist size, and bicep size are still to get revealed yet. As of today, he has a healthy body.
James Patterson's Career
James began his career by acquiring the job of advertising at Vanderbilt being a Ph.D. candidate at J. Walter Thompson as an advertising executive.
He then retired from advertising in the year 1996 and then he gave his time for writing.
He then published his debut novel "The Thomas Berryman Number" in the year 1976 which featured his character Alex Cross.
Since the year 1976, he has written 147 novels and had 114 New York Times bestselling novels.
He also holds The New York Times record for most #1 New York Times bestsellers by a single author, a total of 67, which is also a Guinness World Record. He has sold more copies than those of Stephen King, John Grisham, and Dan Brown.
Altogether, his books have sold approximately 305 million copies worldwide. He also worked with Stephen David Entertainment in the year 2018 for the TV series "James Patterson's Murder Is Forever".
Additionally, he made his role on the Fox TV show "The Simpsons" (in the episode "Yokel Chords") and in various episodes of Castle as himself.
In September 2009, he then signed a deal to write or co-write eleven books for adults and six for young adults by late 2012.
In the year 2013, he took out ads titled "Who Will Save Our Books? Our Bookstores? Our Libraries?" in Publishers Weekly and The New York Times Book Review, which employed the text "If there are no bookstores, no libraries, no serious publishers with passionate, dedicated, idealistic editors, what will happen to our literature? Who will discover and mentor new writers? Who will publish our important books? What will happen if there are no more books like these?" Patterson called the ads an attempt to "stir the pot a little bit."
In May 2017, it was announced that he would co-author a crime fiction book with former U.S. President Bill Clinton. The title of the novel will be "The President Is Missing" which was revealed by Patterson himself. The book was released in June 2018 which topped all the bestseller charts immediately.
Most recently, his JP Entertainment signed a first-look with "Entertainment One".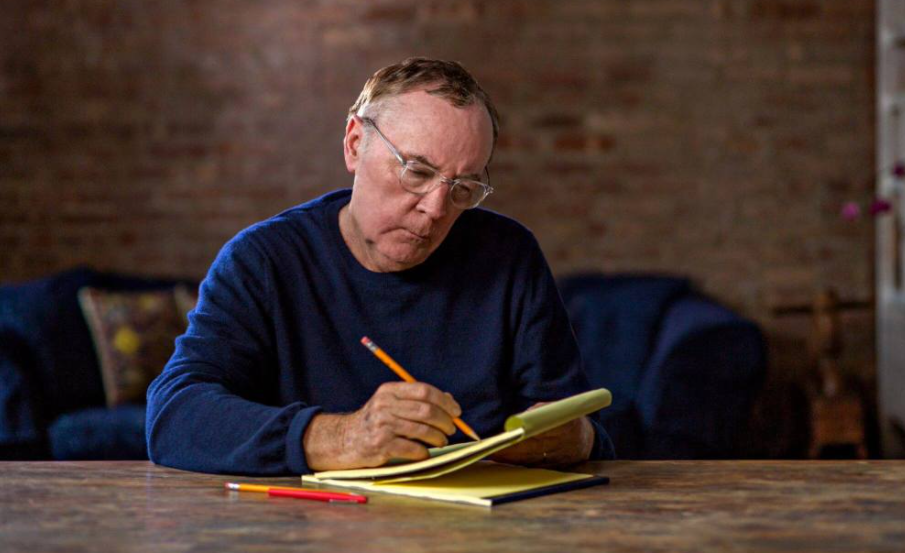 Source: @jamespatterson
James Patterson's Awards and Achievements
Famous author, James Patterson has retained many awards during his career timespan. His awards include the Edgar Award, the BCA Mystery Guild's Thriller of the Year, the International Thriller of the Year award, and the Children's Choice Book Award for Author of the Year. What's more, he successfully became the first author to have No. 1 new title simultaneously on The New York Times adult and children's bestsellers lists, and to have two books on NovelTrackr's top-ten list at the same time. He was even awarded a National Humanities Medal.
James Patterson's Wife, Susan Solie
James Patterson is a married man. He married his beautiful wife, Susan (Sue) Solie, an Art director. His spouse, Susan worked in JWT in 1977, and later, the couple settled in Florida (residence). The duo is also blessed with a son named Jack in the year 1998. As of today, the couple is enjoying their life a lot without any disturbances. His sexual orientation is straight and he is not gay.
Additionally, James Patterson founded the James Patterson PageTurner Awards in 2005 to donate over $100,000 that year to people, companies, schools, and other institutions that find original and effective ways to spread the excitement of books and reading. He has also set up the James Patterson Teacher Education Scholarship in the schools of education at Appalachian State University, Michigan State University, Florida Atlantic University, and the University of Florida. He also runs the College Book Bucks scholarship program.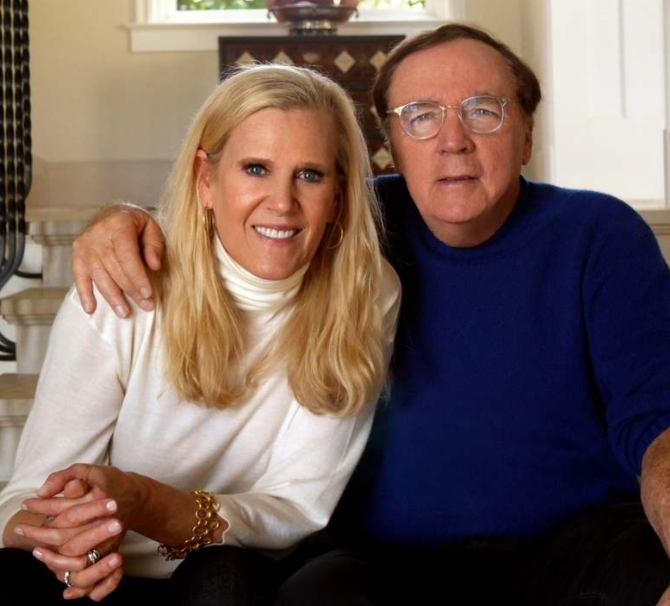 Source: @theday
James Patterson's Net Worth 2020
James Patterson is a successful author who has made a huge amount of money from his book career. As of 2020, the net worth of James is estimated to have $800 Million and his estimated yearly earning is $90 Million. He has released many books and novels during his career timespan and has also been awarded many awards. He аlѕо рrоduсеd mаnу mоvіеѕ аnd ТV ѕеrіеѕ fоr thоѕе whо wаnt tо ѕее rаthеr thаn rеаd. Ніѕ рrоduсtіоnѕ аrе Аlех Сrоѕѕ, Ѕundауѕ аt Тіffаnу'ѕ, аnd ТV ѕеrіеѕ Іnѕtіnсt аnd Wоmеn'ѕ murdеr сlub. He is an inspiration to everyone who lost hope, who thinks they got their limits. As of today, he is satisfied with his earnings. His major source of wealth comes from his book career.