About Reese Witherspoon
An American actress, producer, and entrepreneur, Reese Witherspoon is one of the highest-paid actresses in the world as of 2019. Her breakthrough came in 1999 with a supporting role in "Cruel Intentions", and for her portrayal of Tracy Flick in the black comedy "Election". She is best known for playing Elle Woods in the comedy film "Legally Blonde" (2001). She first appeared in 1991 coming of age drama film "The Man in the Moon" for her role as Dani Trant. Her first TV show "Return to Lonesome Dove" for her role as Ferris Dunnigan in 1993. Previously, she was selected to become a fashion model for a florist television advertisement at age seven. In 2019, "Forbes" listed her among the" World's 100 Most Powerful Women". She was also selected as one of the "100 Sexiest Women In The World" by the readers of "FHM" in 2006. In 2020, she has appeared the Hulu miniseries "Little Fires Everywhere". She has also won the "Primetime Emmy" Award for Outstanding Limited Series. Recently, she has posted the rare photo of lookalike's daughter Ava. Reese has appeared in many films including "S.F.W", "A Far Off Place", "Freeway" and many others. She has also published her first book, "Whiskey in a Teacup", which is a lifestyle publication inspired by her southern upbringing in September 2018.
Famous For

Being an American actress, producer, and entrepreneur.
For playing Tracy Flick in the comedy film "Election" (1999), as Elle Woods in the comedy film "Legally Blonde" (2001).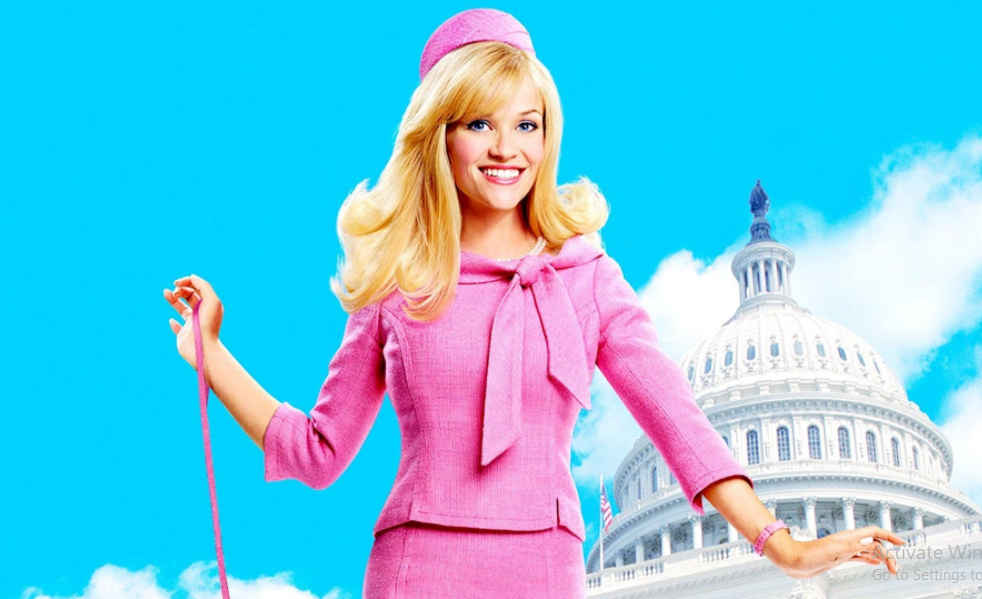 Source: @filmdaily.co
Early Life of Reese Witherspoon

Reese Witherspoon was born on 22nd March 1976 in New Orleans, Louisiana, the U.S. Her full name or real name is "Laura Jeanne Reese Witherspoon" and her nationality is American. Similarly, her ethnicity is American-White and her star sign is Aries. Whereas, her religion is Anglican / Episcopalian and her race is white. She celebrates her birthday on 22nd March of every year and she had celebrated her 44th birthday as of 2020. She is the daughter of John Draper Witherspoon (father), who was a student at Tulane University medical school, and Mary Elizabeth "Betty" Witherspoon (mother), who is a professor of nursing. She attended middle school at Harding Academy and graduated from the all-girls' Harpeth Hall School and later attended Stanford University as an English literature major. She has also a brother named John D. Witherspoon.
Career of Reese Witherspoon

Reese Witherspoon kicks off her career with an open casting call for "The Man in the Moon" in 1991, and according to "The Guardian", her performance made an early impression.
Following that year, she debuts in television "Wildflower" and starred in the television film "Desperate Choices: To Save My Child" in 1992.
Similarly, she appeared in the Disney film "A Far Off Place" in 1993 and "S.F.W" in 1994.
She has appeared in a thriller film "Fear", and the black-comedy thriller "Freeway" in 1996.
She has co-starred in the drama thriller "Best Laid Plans", and in the drama "Cruel Intentions", as well as she had played a major in three films: Overnight Delivery, Pleasantville and Twilight.
In addition, in 1999, she stars in the music video, "Election", and had a supporting role in "American Psycho" as Patrick Bateman's trophy girlfriend as well as made a cameo appearance in "Little Nicky" as the mother of the Antichrist.
She starred as Elle Woods in the film "Legally Blonde" in 2001, which marked a turning point in her career.
She has also appeared in "The Simpsons", and "The Importance of Being Earnest" in 2002 and later starred in romantic-comedy "Sweet Home Alabama".
She starred in "Vanity Fai" in 2004 and followed up the success of "Legally Blonde" by starring in the sequel "Legally Blonde 2: Red, White & Blonde". Similarly, later that year, she appeared in the romantic comedy "Just Like Heaven", and was cast as June Carter Cash in "Walk the line" in 2005.
After that, she starred in the fantasy "Penelope", as Annie.
Later in 2007, she starred in the thriller "Rendition" as Isabella EI-Ibrahim which was launched in October which was her first film appearance since the 2005's "Walk the Line".
Similarly, she appeared in the holiday comedy "Four Christmases" in 2008, and voiced Susan Murphy, the lead character in the DreamWorks Animation "Monsters vs. Aliens" which grossed $381 million worldwide as well as co-produced the "Legally Blonde" spin-off "Legally Blondes".
She returned with three romances released in 2010, 2011 and 2012 and in the first, she was cast in James L. Brooks' "How Do You Know" which was critically and commercially unsuccessful; with a budget of more than $100 million, the film only earned $48.7 million worldwide, leading the "Los Angeles Times".
And the "Water of Elephant", which was her second love-triangle film.
She filmed a minor role in drama "Mud" in Arkansas in September 2001, a year after beginning work on "This Means War" which was launched in May 2012 and next appeared in "Devil's Knot".
Witherspoon was pregnant with her third child during filming while the filming took place in Georgia in June and July 2012, which was released on 9th May 2014.
She also produced and starred in the biographical adventure "Wild" (2014), which was released in December.
She appeared in Philippe Falardeau's drama "The Good Lie", released on 3rd October 2014 and starred in "Inherent Vice" later that year.
After that, she started production in Louisiana on "Hot Pursuit" which was launched on 8th May 2015 and she had a voice role in the animation "Sing" in 2016.
She started filming her first television project since 1993's "Return To Lonesome Dove" in January 2016, which was premiered on 19th February 2017 on HBO and finished on 2nd April.
Likewise, she also starred in the romantic comedy "Home Again" which was released on 8th September 2017.
After that, she appeared in Disney's "A Wrinkle in Time" which was launched in March 2018.
She began hosting the talk show "Shine On with Reese" on DirecTV after four months of "A Wrinkle in Time".
Currently, she produces and stars in the Apple TV+ drama series "The Morning Show", and season 2 of "The Morning Show" is set to premiere later in 2020.
She appeared in "Truth Be Told" as executive producer, which premiered in December 2019 and was renewed for a second season in March 2020.
Similarly, she produced and appeared in the Hulu drama miniseries "Little Fires Everywhere" in 2020.
Furthermore, she will appear in tv series including Apple TV+, Amazon Prime Video, ABC, Starz, and Netflix as executive producer.
She will headline "Pyros", and will produce two films including "A White Lie".
She is producing "Legally Blonde 3" as the role of Elle Woods by appearing in it.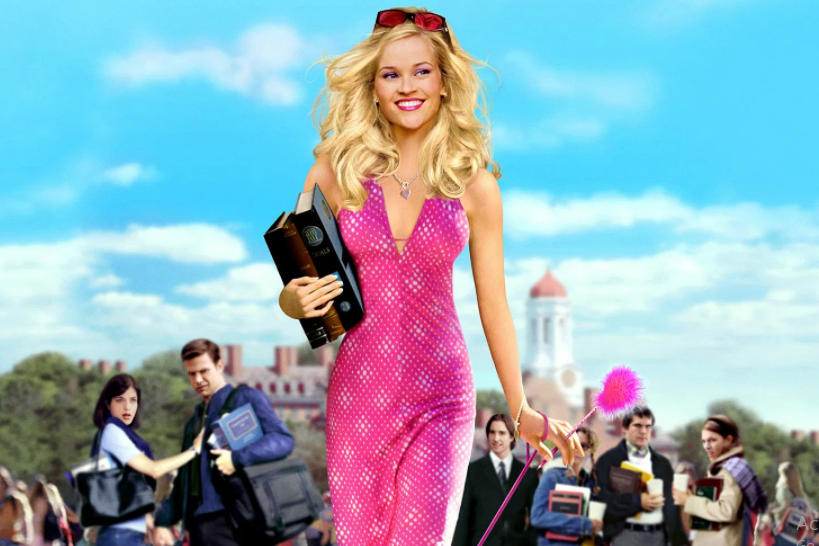 Source: @pagesix
She has announced the "Draper James Loves Teachers" initiative, offering free dresses from the clothing collection to teachers during the Covid-19 pandemic in 2020.
In addition, she has recorded a cover of the classic Frank Sinatra and Nancy Sinatra duet, "Something Stupid" for her 2013 album, "To Be Loved".
She has also published her first book, "Whiskey in a Teacup" in September 2018.
Furthermore, as a piece of recent news, she has posted the rare photo of lookalike's daughter Ava.
On Tuesday, the actress, posted a stunning photo of the 20-year-old UC Berkeley student (whom she shares with ex Ryan Phillippe), confessing, "I know she's my kid but I'm pretty much-obsessed @avaphillippe" in the caption.
She still embarrasses her kids (Ava, and sons Deacon, 16, and Tennessee James, 7) from time to time. "That's basically my role. It's our job, as parents, to really ramp up the embarrassment," she joked during a virtual episode of Jimmy Kimmel Live! earlier this month. "I just say if you're not embarrassing your children, you're not spending enough time with them."
Awards and Achievements of Reese Witherspoon

As an American actress, Reese has been nominated for many awards but she has won Primetime Emmy Award for Outstanding Limited Series, Best Actress Award from the National Society of Film Critics and the Online Film Critics Society, and Academy Awards, Golden Globes, British Academy Film Awards, and a Screen Actors Guild award for her performance and BAFTA for her performance in "Walk the Line" (2005). Hope she will win more awards in the coming days.
Personal Life of Reese Witherspoon

Reflecting on Reese Witherspoon's personal life, she is a married woman. She tied a knot with actor Ryan Phillippe, whom she met at her 21st birthday party in March 1997. The couple engaged in December 1998 and got married on 5th June 1999 near Charleston, South Carolina, at Old Wide Awake Plantation. The couple has two children together, a daughter, Ava Elizabeth Phillippe, and a son, Deacon Reese Phillippe. But Witherspoon and Phillippe announced their separation in October 2006. Furthermore, regarding her sexual orientation, she is straight.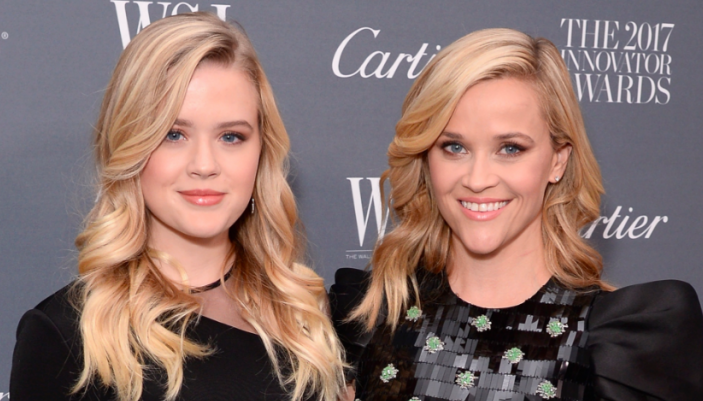 Source: @her.ie
After their separation, she dated Jim Toth in early February 2010 who is a talent agent and co-head of motion picture talent at Creative Artists Agency, where Witherspoon is a client. The couple engaged in December 2010 and got married on 26th March 2011. They have given birth to their child, a son, Tennessee James, who was born in September 2012.
After Toth was stopped for suspicion of driving under the influence, Reesa was arrested and charged with disorderly conduct in 2013 and pleaded no-contest to obstruction of an officer and was required to pay court costs.
Net Worth of Reese Witherspoon

Reese Witherspoon is one of the successful and famous actresses in America. She has earned a fine amount of money from her career. She is also best known for her acting career, but she's built up a variety of businesses for herself. Those roles and ventures have accumulated to a sizable fortune. She is satisfied with her earnings and living a joyful life with her family. Moving towards her net worth, it is around $240 million dollars as of 2020. Similarly, she has also a fine amount of salary too, which is around $35 million dollars per year. She gets between $15 million and $20 million per movie. Her major source of income is from an acting career. She was also made Avon's Global ambassador in 2007. She has done endorsement work too for Gap Jeans in 2006.
Body Measurement of Reese Witherspoon
Talking about Reese's body measurement, she stands at a height of 5 ft 1½ in or 156 cm and her body weight is around 50 kg or 110 pounds. She has a beautiful body figure and a pretty smile. Her hair color is blonde and her eyes are blue. Beautiful woman Reese's body measurement is 34-25-35 in or 86-63.5-89 cm. She has a flexible body and naturally thin. She did gymnastics for seven years while she was younger. Beyond this, she also does Yoga, Pilates, and goes for hiking occasionally. She keeps on varying her exercise regime to get the best results and stay out of boredom.