About Jamie Lee Curtis
An American actress, author, and activist, Jamie Lee Curtis made her film acting debut in 1978 as Laurie Strode in John Carpenter's horror film "Halloween". She also starred in "Prom Night" and "The Fog". She was nominated for a BAFTA Award and a Golden Globe Award for her role as Wanda Gershwitz in "A Fish Called Wanda". In 2015, she was cast as Dean Cathy Munsch on FOX's Scream Queens. Jamie has also acted in several TV series including portraying the lead roles of Lt. Barbara Duran in "Operation Petticoat" (1977-1978), Hannah Miller in "Anything but Love" (1989-1992), and Cathy Munsch in "Scream Queens" (2015-2016). She has also written numerous children's books and has also contributed frequently as a blogger for "The Huffington Post" and was honored with a star on the 'Hollywood Walk of Fame' in 1998. Her early roles with John Carpenter made her a scream queen, and she also appeared in "Freaky Friday" with Lindsey Lohan. As recent news, Curtis Says It's a 'Masterpiece' That Ties to Black Lives Matte. Additionally, she has gained numerous awards like Mystfest Award, Golden Globe Award, People's Choice Award, Jupiter Award, and many others.
Famous For
Being an American actress, author, and activist.
For her work in films such as "Halloween" (1978), "The Fog" (1980), "Trading Places" (1983).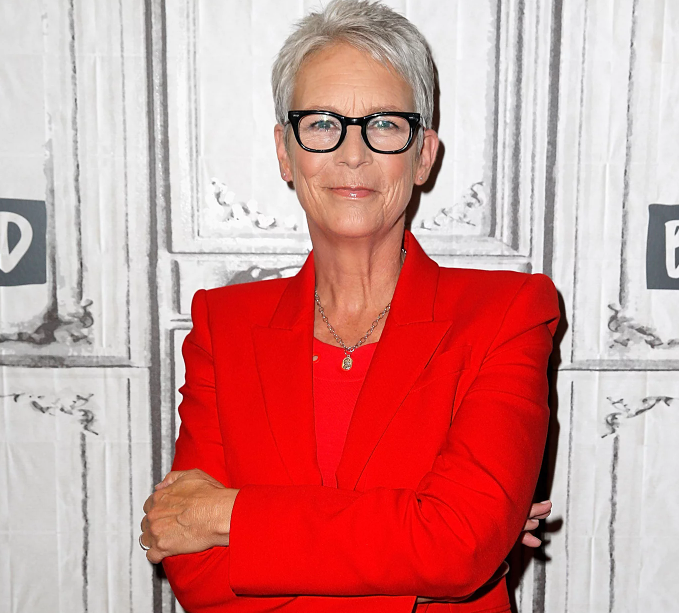 Source: @people
Early Life of Jamie Lee Curtis

Jamie Lee Curtis took birth on 22nd November 1958 in Santa Monica, California, U.S. to actor Tony Curtis and actress Janet Leigh. She holds an American nationality and mixed ethnicity. She is of Hungarian-Jewish descent on her father's side and Danish, English, Scots-Irish/Northern Irish, German, Swiss-German, and distant French descent on her mother's side. Similarly, she is from Christianity religion. She is 61 years old as of 2019. Her birthday is happily celebrated on 22nd November. According to his birth date in late November, her zodiac sign is Sagittarius and her race is white. Curtis's parents divorced in 1962. After the divorce, she stated her father was "not around" and that he was "not interested in being a father." She is educated at Westlake School in Los Angeles and Beverly Hills High School and graduated from Choate Rosemary Hall. Returning to California in 1976, she attended her mother's alma mater, the University of the Pacific in Stockton, California, and studied law. She dropped out after one semester to pursue an acting career.
Career of Jamie Lee Curtis

Film performances
Jamie Lee Curtis commenced her acting career with the horror film "Halloween" in 1978 as the role of Laurie Strode, whereas her next film was "The Fog".
Then, she was seen in the Canadian slasher film, "Prom Night" which was launched in July 1980, though she also starred in "Terror Train" in the following year.
Analogously, she has returned to the Halloween series five times, playing the role of Laurie Strode again in the sequels "Halloween II" (1981), "Halloween H20: 20 Years Later" (1998), "Halloween: Resurrection" (2002), and "Halloween" (2018), and having an uncredited voice role in "Halloween III: Season of the Witch" (1982).
Her role in 1983's "Trading Places" helped Curtis shed her horror queen image and was seen in the 1988 comedy film "A Fish Called Wanda".
After then, she starred in the action-thriller "Blue Steel" (1990), in the 1994 action comedy film "True Lies" helps her to receive positive reviews for her performance.
Similarly, she has appeared in numerous films such as "My Girl" (1991) and "My Girl 2" (1994), "Freaky Friday" (2003), "Christmas with the Kranks" (2004).
But, she told "Access Hollywood" that she had closed the book on her acting career to focus on her family in October 2006 though she returned to acting after being cast in June 2007 in Disney's live-action-animated film "Beverly Hills Chihuahua".
She starred in the 2010 comedy film "You Again" as well as
voice roles in the animated films "The Little Engine That Could" (2011) and "From Up on Poppy Hill" (2011) which was followed by supporting roles in the neo-noir mystery film "Veronica Mars" (2014) and the biographical drama film "Spare Parts" (2015).
After that, she returned to leading roles with her reprisal of Laurie Strode in the horror sequel film "Halloween" (2018) which debuted to $76.2 million.
She appeared in the drama film "An Acceptable Loss" and "Knives Out" which earned critical acclaim and over $300 million at the global box office.
As well, she is set to again reprise her role as Laurie Strode in the horror sequel "Halloween Kills", which is due for release in October 2021. She will reprise the role for the sequel "Halloween Ends", which will be released in October 2022, and will also appear in the science fiction action film "Everything Everywhere All at Once".
Television performances
Jamie Lee Curtis kicks off her TV career in a 1977 episode of the drama series "Quincy, M.E." and guest star on several series, including "Columbo", "Charlie's Angels" and "Buck Rogers in the 25th Century".
She was also seen in the short-lived comedy series "Operation Petticoat" (1977-1978) as Nurse Lt. Barbara Duran and was also a gameshow panelist on several episodes of "Match Game".
Likewise, she starred in several TV films like "Death of a Centerfold: The Dorothy Stratten Story", "The Heidi Chronicles", "Anything But Love", "The Drew Carey Show", "Nicholas' Gift".
As well, she starred in five episodes of the police drama series "NCIS" in 2012 as the role of Dr. Samantha Ryan and had a recurring role as Joan Day, the mother of Zooey Deschanel's character, in the sitcom "New Girl" from 2012 to 2018.
Then from 2015 to 2016, she had a lead role as Cathy Munsch on the Fox satirical horror-comedy series "Scream Queens".
Furthermore, Curtis Says It's a 'Masterpiece' That Ties to Black Lives Matte.
"What we were seeing around the country of the power, of the rage of voices, big groups of people coming together enraged at the set of circumstances, that's what the movie is," she said. "The movie is about a mob. And so it's very interesting because it takes on what happens when trauma infects an entire community. And we're seeing it everywhere with the Black Lives Matter movement. We're seeing it in action and 'Halloween Kills' weirdly enough, dovetailed onto that, proceeded it, it was written before that occurred, but then of course, so when you see it, it's a seething group of people moving through the story as a big angry group, it's really, really, really intense. It's a masterpiece."
Children's books
During her acting career, Jamie has written a number of children's books such as
When I Was Little: A Four-Year Old's Memoir of Her Youth, 1993.
Tell Me Again About The Night I was Born, 1996.
Where Do Balloons Go?: An Uplifting Mystery, 2000.
I'm Gonna Like Me: Letting Off a Little Self-Esteem, 2002.
Is There Really a Human Race? 2006.
My Brave Year of Firsts, 2016.Me, Myselfie & I: A Cautionary Tale, 2018.
Blogging
Jamie Lee Curtis is a blogger for "The Huffington Post" online newspaper. On her website, she tells her young readers that she "moonlights as an actor, photographer, and closet organizer".
Political views
Curtis appeared in the "Yes on Prop 3" television advertisements during California's 2008 general election.
She was also in a performance of Dustin Lance Black's play "8" and in June 2016, the Human Rights Campaign released a video in tribute to the victims of the Orlando nightclub shooting; in the video, Curtis and others told the stories of the people killed there.
As well, she endorsed Hillary Clinton in the 2016 presidential election; she has since been a vocal critic of President Donald Trump.
Awards and Achievements of Jamie Lee Curtis
British Academy Film Award for Best Actress in a Supporting Role
Jupiter Award for Best International Actress
Cognac Festival du Film Policier for Special Mention Award
Mystfest Award for Best Actress
People's Choice Award for Favorite Female Performer in a New Television Series
Personal Life of Jamie Lee Curtis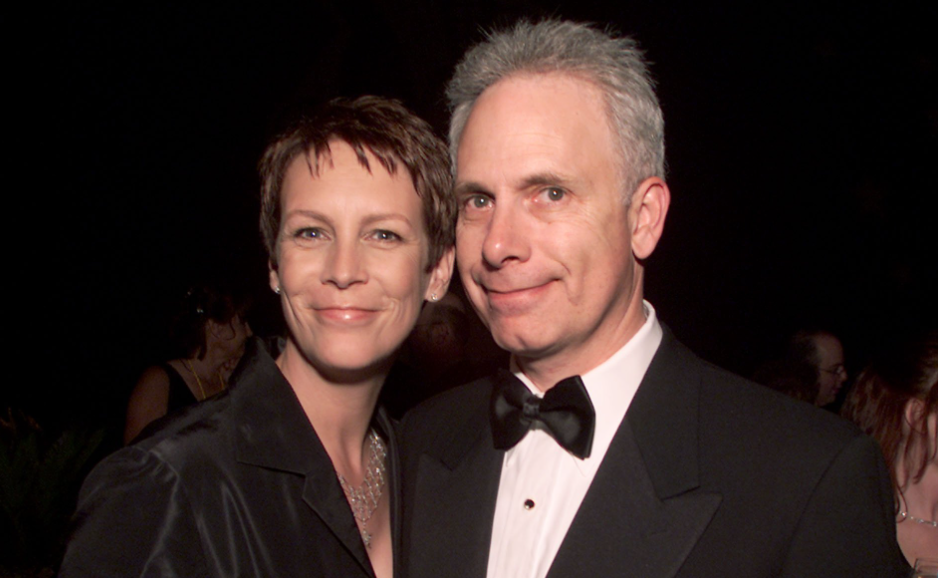 Source: @news.amomama.com
Reflecting on Jamie Lee Curtis's personal life, she is a married woman. She was married to Christopher Guest on 18th December 1984 but the couple has two adopted children (Annie, b. 1986; Thomas, b. 1996). They both seem extremely happy in their domestic life. She's supportive of him and the profession that he is in. There's much love between the two. Basically, her understanding and their strong love bond have helped them stay glue for this long. Talking about her sexual orientation, she is straight. Furthermore, she is a recovering alcoholic and was once addicted to painkillers that she began using after a routine cosmetic surgical procedure. She became sober from opiates in 1999 after reading and relating to Tom Chiarella's account of addiction, and maintains that recovery is the greatest achievement of her life.
Net Worth of Jamie Lee Curtis

Moving towards Jamie Lee Curtis's net worth, her worth is around $60 million as of 2020 though she also earns a handsome amount of salary too which is also in millions of dollars per year. She has broken the myth that an individual has to reach a certain age to start working and become a global name. She is a strong vigorous woman. No matter whatever worlds speak about her, she never loses hope and let down her self esteem. She keeps on challenging every sort of issue that comes nearby her. In addition, her main source of income is from acting, author, and activist career. She has done endorsement works for several brands like Hitachi televisions, Voice Stream Wireless, Sheer Cover cosmetics, and many others from where she earns a fine amount of money.
Body Measurement of Jamie Lee Curtis

Jamie Lee Curtis has quite a few to show off that begins with her perfect flimsy facial tone, perfect body measurements, squashed figure, and eye-catching pair of legs. Her curvy requisite assets add extra appeal ness to her beauty. With the height of 5ft 7 inches and the stunning figure, she has definitely come out as one of the hot golfers. Enriched with a charming personality and slender legs, she has become successful to attract everyone's attention towards her. Her body weight is around 62 kg or 136.5 lbs and body build type is average. She is an actress with brown short hair and blue eye color. With a beautiful brown facial shade, she is blessed with an ultra-fabulous body posture having measurements of 37-25-36 which absolutely fantasize every male individual.