About Jeff Bridges
Jeffrey Leon Bridges famed as Jeff Bridges is a famous actor, singer, producer as well as an author who is famous for his appearance on the TV series "Sea Hunt" (1958-1960) along with his father, Lloyd Bridges, and brother, Bea Bridges. During his career span, he has accumulated many awards including the Academy Award for Best Actor in the 2009 film "Crazy Heart". He has appeared in many movies and TV shows such as The Last Picture Show (1971), Thunderbolt and Lightfoot (1974), Starman (1984), The Contender (2000), True Grit (2010), Hell or High Water (2016), King Kong (1976), Tron (1982), Iron Man (2008), The Fabulous Baker Boys (1989), The Fisher King (1991), The Big Lebowski (1998), Bad Times at the El Royale (2018) and more. During the 2016 US Presidential Election, Jeff Bridges was a supporter of Hillary Clinton. He hosted Saturday Night Live in 1983 and 2010 and holds the record for the longest gap between two appearances as a host. As a singer, he has released his self-titled debut album which included songs like "Maybe I Missed the Point", "Blue Car", "What a Little Bit of Love Can Do", "Everything But Love", and "Falling Short". Also, it was ranked at number #2 on the US Billboard Top Folk Albums chart and at number #5 on the US Billboard Top Rock Albums chart. As an author, he has authored a book with Bernie Glassman called "The Dude and The Zenmaster" which was published in November 2012. He got a new puppy named Monty in late 2020.
On October 19, 2020, Bridges announced that he had been diagnosed with lymphoma and was undergoing treatment. "This cancer thing is bringing on feelings of preciousness, & gratitude, & good old fashion love, & lots of it, big time," he wrote. Bridges, smiling with a recently shaved head and a new puppy, posted a simple message on Instagram to let fans know how he's doing in his battle with cancer. He writes: "Here's the latest: • Feeling good • Shaved my head • Got a puppy - Monty • Had a Birthday - 71, man." He updated his website with entreaties to support musicians during the Covid shutdown and the No Kid Hungry organization. He has also written that cancer "is making me appreciate my mortality, appreciate impermanence…"
Jeff Bridges is famous for being an actor, singer, producer, author. He is best known for his appearance on the TV series "Sea Hunt" (1958-1960) along with his father, Lloyd Bridges, and brother, Bea Bridges.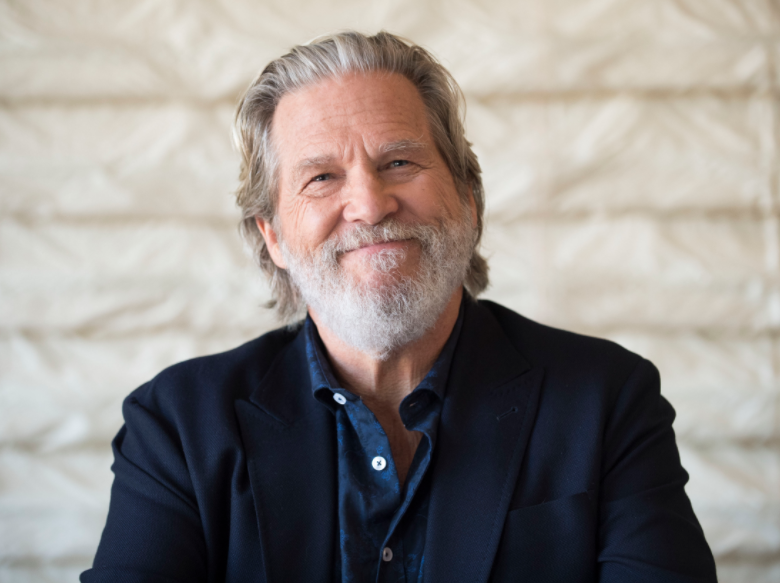 Source: @goldenglobes
Jeff Bridges was born on 4th December 1949 in Los Angeles, California, the USA. His hometown is in the Holmby Hills section of LA. He holds an American nationality and his ethnic background is American-White. He has English, Scottish, and Northern Irish ancestry. His race is White. As of 2020, he celebrated his 71st birthday. He was born to his parents; Lloyd Bridges (actor) (father) and Dorothy Bridges (writer and actress) (mother). He also has three siblings and was born as one of four children: older brother Beau Bridges (born 1941), who is also an actor; a younger sister Lucinda; and a brother named Garrett, who died of sudden infant death syndrome in 1948. His maternal grandfather was an immigrant from England. He shared a close relationship with his brother Beau, who acted as a surrogate father when their father was working. Sagittarius is his Zodiac sign and his religion is Christian. He is deeply influenced by the values and norms of Buddhism.
Concerning his education, he graduated from University High School in the year 1967. Since high school, he was an amateur photographer. He began taking photographs on film sets during Starman at the suggestion of co-star Karen Allen in 1984, with his favorite camera, a Widelux F8 that his wife bought him. After moving to NY City, he studied acting there at the Herbert Berghof Studio where he also served in the United States Coast Guard Reserve as a boatswain's mate from the year 1967 to the year 1975 in Califonia where he had the terminal rank of petty officer second class.
Jeff Bridges is a very handsome man with an average body build. He stands tall at the height of 6 ft 1 in. And his body weight consists of 86 Kg or 190 lbs. He is very conscious of his food intake. He has a pair of blue eyes color and his hair color is fully gray as of now. Whereas his hair color used to be light brown and dark blonde. He has prominent forehead lines and laugh lines. He has a sharp nose with small hooded eyes. His shoe size is 11 US or 10 UK or 44 EU. He admits that he often struggles to maintain a healthy weight which tends to fluctuate frequently. On 19th October 2020, Bridges announced that he had been diagnosed with lymphoma.
Jeff Bridges's Acting Career
Jeff Bridges began his very first screen appearance at the age of two by appearing in "The Company She Keeps" in the year 1951.
After that, he along with his brother, Beau, appeared on their father's show "Sea Hunt" (1958-1961) and the CBS anthology series "The Lloyd Bridges Show" (1962-1963).
He then played in the TV shows "Lassie" as Job Corps in the year 1969.
He then showed up in the TV movie "In Search of America" in the year 1971.
He landed in his major role in the 1971 film "The Last Picture Show" and then starred in the 1972 film "Fat City".
After that, he made his appearance in "The Last American Hero" in the year 1973 as Junior Jackson.
Similarly, he appeared in the 1974 film, "Thunderbolt and Lightfoot" and "King Kong" in 1976 as the protagonist Jack Prescott.
He later appeared in the science fiction film "Tron" in 1982, in the romantic comedy film "Kiss Me Goodbye" in 1982, "Against All Odds" in 1984, "Jagged Edge" in 1985.
In the year 1993, he made his role in "Fearless". A year later, he appeared in the action film "Blown Away" in 1994 and in the same year, he made his role in "Speed".
He then starred in the Coen brothers' film "The Big Lebowski" in 1998. After a couple of years, he was seen in the film "The Contender" in 2000.
After the gap of five year, he appeared in Terry Gilliam's film "Tideland" in the year 2005 and then appeared in 2008 film "Iron Man".
Likewise, he made his role in the science fiction action film "Tron: Legacy" in 1982.
He next appeared in the Revisionist Western film "True Grit" and then appeared in 2016 film "Hell or High Water".
In addition to this,
Jeff wrote "The Dude and the Zen Master" with Bernie Glassman in the year 2013. The book was formed from what has been described as a "transcript of a five-day "hang" on a Montana ranch."
He next released his second book "Jeff Bridges: Pictures Volume Two" which was published in the year 2019.
He also narrated the documentary "Lost in La Mancha" (2002). He then narrated the documentaries National Geographic's "Lewis & Clark: Great Journey West" (2002, IMAX), Discovery Channel's "Raising the Mammoth" (2000), and ABC's "Heroes of Rock and Roll" (1979).
What's more, he also voiced the character Big Z in the animated picture "Surf's Up" and also he has hosted VH1's Top 100 Greatest Albums of Rock and Roll series in 2001.
In the year 2016, he narrated "Dream Big".
Jeff Bridges's Music Career
Besides his acting career, Jeff Bridges is also a singer.
Studying piano at a young age, he often played guitar with his co-star, singer-songwriter Kris Kristofferson, between takes for the 1980 film "Heaven's Gate".
He later voiced the character of 'Prince Lir' in the year 1982 and sang two songs including a duet song with Mia Farrow, a famous singer.
On 1st January 2000, he released his debut album "Be Here Soon". He then showed up at a Lebowski Fest in Los Angeles singing and playing the film's theme song written by Bob Dylan, "Man in Me" in the year 2005.
Along with this, he performed the song "I Don't Know" from Crazy Heart on The Tonight Show with Conan O'Brien on 15th January 20910.
He recorded a version of Johnny Cash's standard "Ring of Fire" with Kim Carnes for the film "The Contender".
Among nearly 80 musicians, he was one of them to sing on the charity-single remake of "We Are the World" in February 2010.
He next appeared at Neil Young's "annual Bridge School Benefit" concert and played a set with Neko Case, a singer-songwriter on 24th October 2010.
After that, it was announced by Country Music Television on 19th April 2011 that he signed a recording contract with Blue Note Records/EMI Music Group.
He then released his second album "Jeff Bridges" on 16th August 2011 and sang on the album "Stranger Again" in the year 2015 where he performed a duet with Judy Collins of the musical tune "Make Our Garden Grow" from Candide by Leonard Bernstein.
He next released an ambient/spoken-word album entitled "Sleeping Tapes".
Awards and Achievements of Jeff Bridges
Jeff Bridges is an award-winning actor who has won Academy Awards under the category of Best Actor for his work in the 2010 film "Crazy Heart" and has been nominated under the category of Best Supporting Actor for his work in the 1972 film The Last Picture Show, Thunderbolt and Lightfoot in 1975. He has won Golden Globe Awards under the category of Best Actor in a Motion Picture-Drama for his work on "Crazy Heart" in 2010, Independent Spirit Awards under the category Best Male Lead for his work in his 2004 film "American Heart", "Crazy Heart". He also won Saturn Awards for his work in the 1984 film "Starman" under the category of Best Actor. Some of his other awards are:
Critics' Choice Awards
PRISM Awards
Houston Film Critics Society
Alliance of Women Film Journalists
Denver Film Critics Society
Los Angeles Film Critics Association
Palm Springs International Film Festival
Screen Actors Guild Awards
Satellite Awards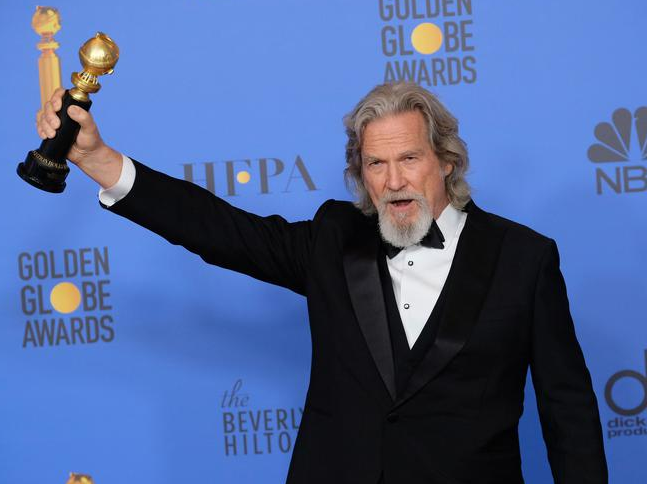 Source: @eska.pl
Jeff Bridges's Wife, Susan Geston
Jeff Bridges is a married man. He married his beautiful wife, Susan Geston in the year 1977. The duo met each other while filming "Rancho Deluxe" on a ranch where Geston was working as a waitress. The duo is also blessed with three kids; daughters named Isabelle Annie (b. 6th August 1981), Jessica Lily "Jessie" (b. 14th June 1983), and Haley Roselouise (b. 17th October 1985). They also became the grandparents as they had granddaughter Grace (b. 31st March 2011) from Isabelle. as of today, the duo is enjoying their present life happily without any disturbances. Their bond is going strong with the passage of time. His sexual orientation is straight and he is not gay.
Before marrying Susan, he has been in a relationship with a number of women. He initially had affair with Cybil Shepherd. After that, he began dating Candy Clark in the year 1972. they met on the sets of "Fat City". The actress also confirmed dating him during that time, while Jeff also revealed that they moved in together in his Malibu house. They dated on and off until Jeff met his wife-to-be. After that, he began dating Valarie Perrine in the year 1973. He asked Candy, his then live-in girlfriend to move out to make space for Valerie. But, once the filming of the movie got over, Jeff's infatuation wore off and he rekindled his relationship with Candy. Being married to Susan, he began his relationship with Farrah Fawcett in the year 1977. Jeff and Farrah had an affair while shooting for the movie, Somebody Killed Her Husband (1978). Later, they split and parted their own ways.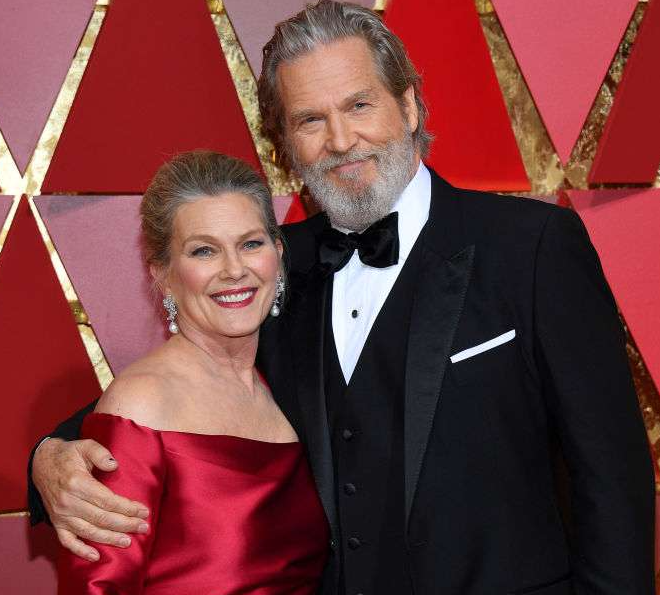 Source: @fabiosa
Jeff Bridges's Net Worth 2020
Jeff Bridges is a famous actor, singer, as well as a producer who has made a huge amount of money throughout his career. He is considered one of the best actors in the world. Until now, he has appeared in many movies and TV shows. As of 2020, the net worth of Jeff Bridges is estimated to have $100 Million as per sources. His main source of wealth comes from an acting career whereas his other source of income is from his singing, film producing, endorsement careers. He has also appeared in a Super Bowl commercial for Squarespace in the year 2015. He has also been a brand ambassador of "Marc O'Polo" apparel from the year 2013 until 2014. He has also done TV commercials for Hyundai Equus, Hyundai Azera with Blue-Link, and 429 HP Genesis R-type. (February 2012). Additionally, he has also given his voice in TV commercials such as Duracell batteries, Ameriquest Mortgage Company, Hyundai (2007) - 'Commitment'. Whereas his exact salary is still to get unfold yet but there is no doubt in the mind of his followers that he is making a good amount of money from his career. He is living a luxurious lifestyle from his career earnings.