About Jemele Hill
An African-American sports journalist who is currently writing for "The Atlantic" is named for Jemele Hill. Jemele Hill has been hosting shows for around 12 years for sports conglomerate ESPN. She also wrote a column for ESPN.com's Page 2. Hill was also the host of 'His and Hers' on ESPN. She began her career by working with Raleigh News & Observer as a sports writer. She has been suspended several for her controversial comments. In 2008, she was suspended from her show after she made a post on Adolf Hitler. On 9th October 2017, ESPN suspended Hill for two weeks after she reported against the company guidelines 'Second violation of our social media guidelines'. According to The Washington Post on 16th September 2017, White House press secretary Sarah Huckabee Sanders suggested to fired Hill for tweeting that President Trump is a white supremacist. She serves as a member of the National Association of Black Journalists. She has appeared in shows like 'SportsCenter', 'The Sports Reporter', 'ESPN First Take', 'Outside the Lines', '10 with Slip Bayless' and ESPN 'First Take's First'. She also appeared 'Jim Rome Is Burning'. Jemele Hill has more than 560K followers on her Instagram account and has more than 1.3 Million on her Twitter account.
Cari Champion who recently made her exit from ESPN after seven years showed up at Jemele Hill's door with one thing on her mind. 'Let's bet on ourselves.' A new precedent-setting show on VICE, 'Cari & Jemele: Stick To Sports' was the result. Jemele Hill agreed to Cari's offering. "Cari showed up at my door with wine," remembers Hill, "talking about we're about to shoot this demo. And I'm like, okay. Bring wine. And that's not enough," Hill laughs. Truly Cari and Jemele's chemistry is magnetic. Together they're quick-witted, smart honest, and hilarious. Jemele Hill and Cari Champion debuted their new VICE TV show, "Stick to Sports," Wednesday at 10 p.m. The ESPN alums will put their friendship on full display each week as they discuss current events in politics, entertainment, pop culture, and-of course-sports. "The reality is that I often give my opinion and I am, I think, funny and boisterous and charismatic," Champion said. "I love to have a good time and I try to go in light on all situations." "And so I'm excited that people can finally see that," she added.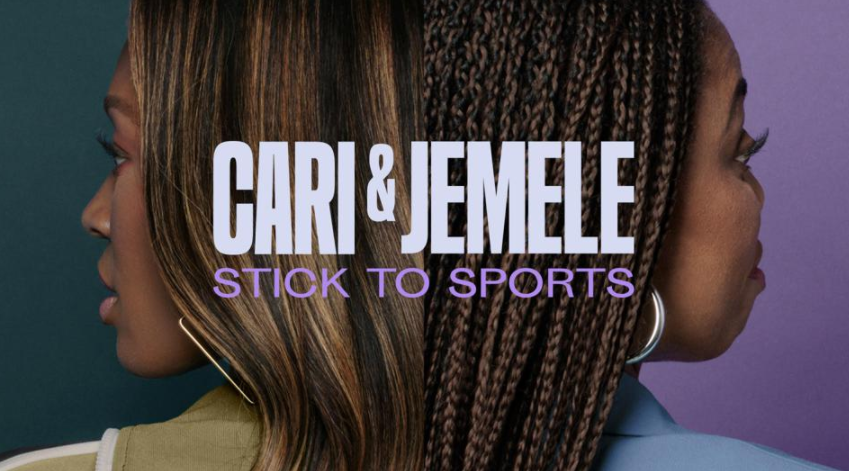 Source: @forbes
Jemele Hill is famous for being an American sports journalist who writes for The Atlantic. She is best known for working around twelve years for sports conglomerate ESPN. She is also in the news for parting away from ESPN on 1st September 2018.
Jemele Hill took birth with the born name/full name of Jemele Juanita Hill on 21st December 1975 in Detroit, Michigan, the USA. She is an American by nationality and she belongs to African-American ethnicity. Her race is Black. She was born to her father, Jerel Brickerson, and her mother, Denise Dennard. Brickerson was a heroin addict. One day Dennard found him with a needle in his arms and decided then and there that he should not be part of her and her daughter's life, and separated from him. She and her mother moved to Houston in 1980, then later back to Detroit. Later, his father got a job as a bartender at Joe Louis Arena's Olympia Club, serving "suite-holders and bigwigs". At present, he has been sober for more than two decades. During her high school years, Hill stayed with her grandmother for a while in Southfield, a suburb of Detroit. As per her education, she was graduated from Mumford High School in 1993, then from Michigan State University in 1997. As of 2019, she celebrated her 44th birthday. Her Zodiac sign is Sagittarius and her religion is Christian. Soon after graduating from college, she worked for the Raleigh News & Observer as a sports writer.
Jemele Hill is a very gorgeous lady with an attractive personality. She has got an average height of 5 ft 5 in or 1.65 m. Her balanced weight consists of 55 KG. Her bra size is 33B and her body measurements are 34-28-35 in. Her shoe size is 6 (US). Her eye color is hazel and her hair color is black.
Jemele Hill's Journalist Career
Jemele Hill's Early Journalism Career
Jemele Hill's career began by working as a general assignment sports writer for the "Raleigh News & Observer".
After "Raleigh News & Observer", she served as a sports writer with the "Detroit Free Press" from the year 1999 to 2005. There, she covered the sports news of Michigan State football and basketball as well as the 2004 Summer Olympics and the NBA Playoffs.
For one year from 2005 to 2006, she worked as a columnist for the "Orlando Sentinel".
After that, she joined ESPN in November 2006 as a national columnist where she made regular appearances on television, including SportsCenter and several ESPN programs, including ESPN First Take, Outside the Lines, and The Sports Reporters.
She also worked on Friday nights as a sideline reporter with Carter Blackburn and Rod Gilmore during the 2012 college football season.
She was later suspended from her post after referencing Adolf Hitler in an article about the Boston Celtics and the Detroit Pistons. It was during the 2008 NBA Playoffs.
She was subsequently suspended for one week and she issued an apology through ESPN.
On 1st October 2018, "The Atlantic" announced that she was joining the magazine as a staff writer.
Recently, in July 2020, she wrote a long article detailing her deep regret for the Hitler reference where she wrote that she felt embarrassed about it immediately after she was called out on it, and still feels embarrassed about it more than a decade later. She concluded that her suspension from ESPN was "a punishment that I deserved."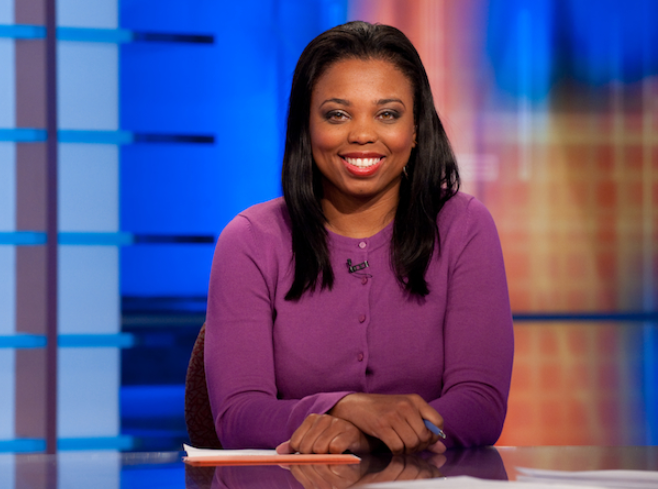 Source: @espnfrontrow
Podcast Career
Hill and Michael Smith began the podcast "His & Hers" in the year 2011 & its fame led to ESPN adding Hill to Smith's ESPN2 show "Numbers Never Lie" in 2013, which was renamed "His &" Hers a year later.
The show covered social and relationship issues and pop culture, including favorite television shows, music, and several movie spoofs.
"His & Hers" ran through January 2017.
On 15th April 2019, she launched her podcast, "Jemele Hill is Unbothered", which covers sports, politics, and culture.
As of 2020, she launched a twice-weekly podcast with Van Lathan on The Ringer called "Way Down in the Hole", which recaps each episode of HBO's 'The Wire'.
Career in SportsCenter
Moreover, Hill and Smith became evening anchors of ESPN's flagship show, "SportsCenter" on 6th February 2017.
Their installment of SportsCenter was later called "SC6 with Michael and Jemele".
She also made a series of tweets critical of President Donald Trump, including describing him as a "white supremacist" on 11th September 2017.
ESPN issued a statement saying Hill's comments "do not represent the position of ESPN. We have addressed this with Jemele and she recognizes her actions were inappropriate."
She then commented, "My regret is that my comments and the public way I made them painted ESPN in an unfair light."
Whereas, some criticized her comments, including White House press secretary Sarah Huckabee Sanders, who called them "a fireable offense by ESPN"; Trump criticized the network and demanded an apology. Others voiced support for Hill and criticized ESPN and the White House's responses, arguing that her comments were accurate and that a White House official suggesting Hill be fired infringed on the First Amendment.
Later, on 9th October 2017, ESPN suspended for two weeks for a "second violation of our social media guidelines".
On 25th January 2018, ESPN announced that she would anchor her final SC6 on February 2, and begin a new role at "The Undefeated", the company's website that covers the intersections of sports and race.
Jemele Hill's Awards and Achievements
Jemele Hill has won the inaugural McKenzie Cup in 2007 at the annual Poynter Media Summit. She also received the title 'Journalist of the Year' in 2018 by the National Association of Black Journalists. In 1998, for her contribution to sports feature writing, she received the North Carolina Press Association Award. Michigan State's College of Communication, Arts & Sciences has bestowed her with the Rising Star Alumni Award in 2007. Moreover, she was even nominated for the Image Awards in 2018. She will surely grab more awards in the future.
Jemele Hill's Husband, Ian Wallace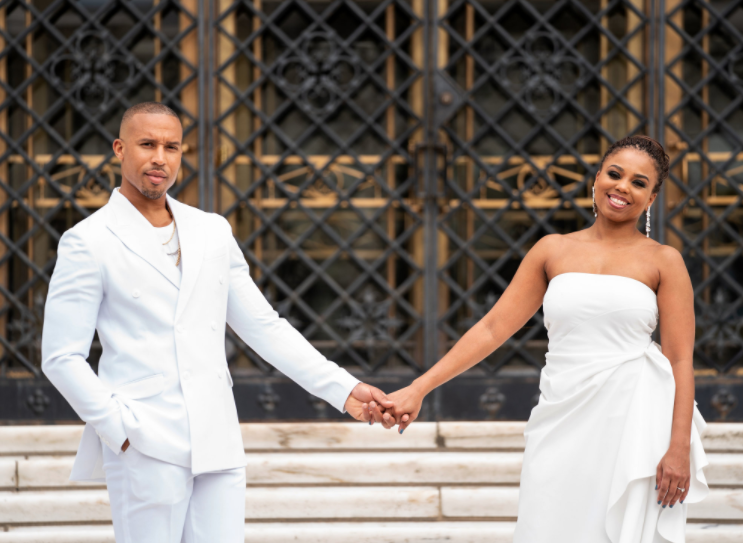 Source: @nytimes
Jemele Hill is not married yet and she is still to get married. At present, she is not single but she is currently in a relationship. As of today, she is dating her boyfriend, Ian Wallace. Ian Wallace is a salesperson. At the end of 2018, she surprised her admirers by announcing her surprise engagement to her fiance Ian. Further, she shared her photos with fiance after Christmas in 2018 on her social media accounts. Meanwhile, she revealed that the couple has been together for almost four years. They met in 2014 and started to date in 2015. At present, the duo is living a happy life without any disturbances. She is straight by sexual orientation.
Previously, she dated Idris Elba who is an English actor and musician.
Jemele Hill's Net Worth 2020
Jemele Hill is a famous sports journalist who writes for The Atlantic and she has worked nearly 12 years for sports conglomerate ESPN. She is one of the most famous sports journalists in the world. She has been active in her profession right from an early age and has worked with several media houses. She has garnered a huge amount of money from her journalism career. As of 2018, her net worth was estimated to have $4 Million. Whereas her net worth is estimated to have $5 Million as of 2020. There can surely be an increase in her net worth in the coming years. She is also making a handsome amount of salary from her present job. Her salary is estimated to have $1 Million per year. Her major source of earning is from journalism career and as of today, she is satisfied with her earnings.