About Jeremy Jackson
An American actor and singer, Jeremy Dunn Jackson is professionally known as Jeremy Jackson. He is most recognized for his role as Hobie Buchannon on the television show "Baywatch". He first entered the business as a model which brought him to the attention of "Baywatch" producers. He was also featured on the program, "Celebrity Rehab with Dr. Drews" in 2011 to combat a steroid addiction. He made a name in the industry by singing several songs such as "I Need You" (1994), "You Can Run" (1995), "Always" (1995), "You Really Got It Going On" (1997), and moreover. Whereas, he has also gained fame by acting in several televised drama series and films; "Santa Barbara" (1984), "The Bulkin Trail" (1992), "Thunder Alley" (1994), "Celebrity Big Brother UK" (2015), "DTLA" (2012), however, the actor is best remembered for his performances as Hobie Buchannon on the television show "Baywatch".
Famous For

Being an American actor and singer.
For his performances as Hobie Buchannon on the television show "Baywatch".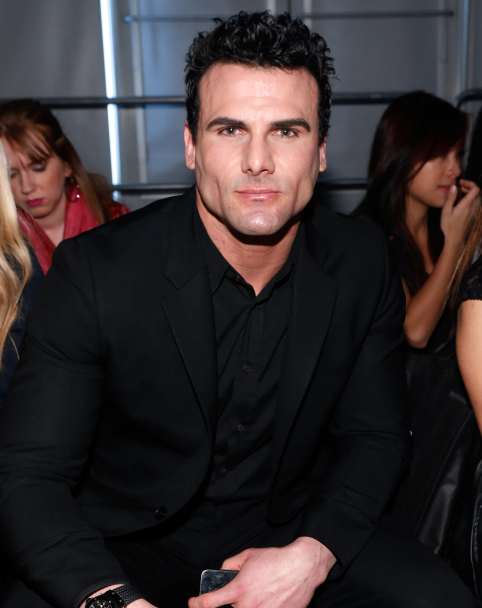 Source: @popsugar
Early Life of Jeremy Jackson

Jeremy Jackson took birth with the real name or full name of Jeremy Dunn Jackson in Newport Beach, California, on 16th October 1980. He holds an American nationality and American-white ethnicity. Analogously, he is from Christianity religion. Libra is his star sign and white is his race. He celebrates his birthday on 16th October of every year and he had celebrated his 40th birthday as of 2020. He is the son of Joe Jackson (father) and Jolanna Jackson (mother). He has also a younger sister, Taylor, whereas their mother raised them as single parents. As a professional actor as well as a singer, he has not shared many details about his educational qualifications.
Career of Jeremy Jackson

Jeremy Jackson commenced his TV personality career by starring in the TV series "Baywatch" as the role of Hobie Buchannon from season 2 through season 10, where he beat out Leonardo DiCaprio for the part of Hobie on the show.
After that, he was signed to Edel Records by Peter Lopez, which is a German independent media company based in Hamburg, Germany.
Mark Holden, who is an Australian musician, was working with Hasselhoff, wrote a number of songs, and produced the album. Though, some of their albums are "Number One" (1994), "Always" (1995), whereas he has also launched some singles too like, "I Need You" (1994), "Looking for My Number 1" (1994), "I'm Gonna Miss You" (1995), "You Really Got It Going On" (1997) and many others.
As well, in March 2006, he was featured in "Vanity Fair's" Hollywood Issue and also has been referred to as "Mr. MySpace" as well as was a guest on "The Tyra Banks Show".
Analogously, he has starred on VH1's "Confessions of a Teen Idol" as well, worked with PhilaDreams Films on the unreleased independent movie, "Dreams" in 2012.
In addition, he has also starred "Celebrity Rehab with Dr. Drew" in 2011 as himself and also starred in the television series "DTLA" in 2012 as Kevin.
Similarly, he has starred in numerous films and series such as "The View ABC" (2006), "The Rachael Ray Show" (2009), "The Tyra Banks Show" (2006), "The E! True Hollywood Story: Baywatch" (2001), "Ring of Darkness" (2004) and moreover.
He was also participated in the United Kingdom reality television series "Celebrity Big Brother" on Channel 5 in January 2015, but producers removed him from the house for opening fellow housemate Chloe Goodman's dressing gown against her will after four days of the show.
Then, he was cautioned by the Hertfordshire Police following their investigation into the common assault.
Personal Life of Jeremy Jackson

Reflecting on Jeremy Jackson's personal life, he is a married guy. He was married to Loni Willison who goes missing for 2 years. Though as recent news, Jackson's homeless ex-wife Loni Willison found living on LA streets after going missing for 2 years. Speaking to The Sun, Willison, a 37-year-old former fitness magazine cover girl, rejected offers of help, saying: "I haven't spoken to Jeremy. I don't want to speak to my friends, I'm doing just fine. I don't want anyone to help me." She was pushing a trolley containing her belongings and searching through trash cans and dumpsters behind multi-million dollar homes in LA's Venice district, added: "I can live on my own. I've got everything I need right here. Nobody really cares about me and I don't want to see them, they don't want to see me. I haven't got a cell phone. I've got food and I've got a place to sleep. I get money here and there and there's food in the bins and near the stores. There are lots here." Furthermore, talking about his sexual orientation, he is straight.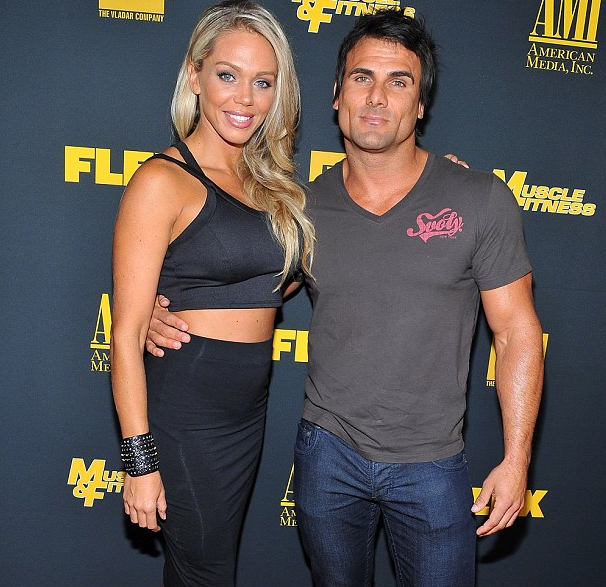 Source: @dailymail.co.uk
Additionally, a sex tape of Jackson and adult video star Sky Lopez was offered for sale in 2008. Jackson asserted that he was physically threatened into giving the tape to men who claimed they represented Lopez. In an interview on the E! TV special "Child Star Confidential" he stated that problems with drugs contributed to his departure from "Baywatch", but that he had overcome his addiction following rehabilitation whereas he was a fifth-season cast member on "Celebrity Rehab with Dr. Drew" in 2011, which depicted his recovery from steroid addiction. He was also sentenced to 270 days in jail for a 2015 stabbing in 2017 as part of a plea bargain.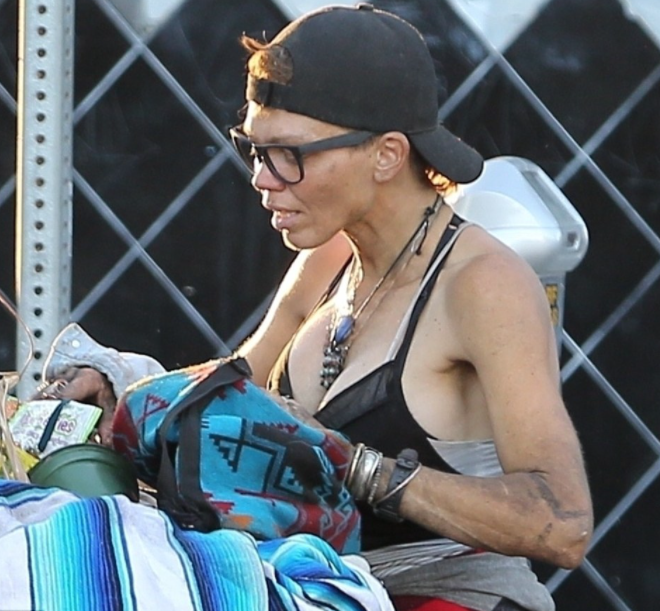 Source: @dailymail.co.uk
Net Worth of Jeremy Jackson

Jeremy Jackson has established himself as an identity already. Like many adults of today's, he's also superbly ambitious and continues to work even harder to reach his set objectives. Moving towards his net worth, his worth is around $300,000 as of 2020 though he has also a handsome amount of salary too which is also in thousands of dollars per year. In addition, his major source of income is from acting and singing career and he is happy and satisfied with his profession. With the potential that's in store in him, he can go miles. Bit of dedication and luck, he would definitely be unstoppable. As well, we wish him all the best for his future endeavors.
Body Measurement of Jeremy Jackson

Jeremy Jackson has unarguably accomplished a decent height, career-wise. He is also considered as one of the hottest celebrities of the time. He stands at a perfect height of 1.75 m though his body weight is around 69 kg, Handsome actor and singer Jeremy has black hair and dark brown eye color whereas his body build type is average. Enriched with the toned bicep and perfectly built, the actor doesn't hesitate to go shirtless. The image of this shirtless actor who looks super hot flaunting his body is available everywhere on the internet. He's got an unconventional good look and raw appeal about him.