Judi Dench is an English actress, artist, and author. She is a Younger Sister of Jeffery Dench a British Actor. Over the following few years, she performed in several of Shakespeare's plays, in such roles as Ophelia in Hamlet, Juliet in Romeo and Juliet, and Lady Macbeth in Macbeth. She received critical acclaim for her work on television during this period, in the series A Fine Romance (1981-1984) and As Time Goes By (1992-2005), in both of which she held starring roles.
Famous For
She is widely known as one of the greatest actresses of the post-war period.
She has more than once been named number one in polls for Britain's best actor.
She is also well-known for her roles in several of Shakespeare's plays, in such roles as Ophelia in Hamlet, Juliet in Romeo and Juliet, and Lady Macbeth in Macbeth.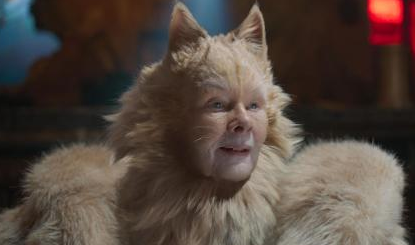 Source: @cnn.com
Early Life of Judi Dench
Judi Dench was born on 9 December 1934 in Heworth, York, England as Dame Judith Olivia Dench. She holds an English nationality and of White ethnicity. Her birth sign is "Sagittarius". Her father's name is Reginald Arthur Dench and her mother's name is Eleanora Olive. Her father was a physician and also the GP for the York theatre in England and her mother was its wardrobe mistress. Her elder brother named Jeffery Dench is also an Actor. She was born in High-Class Family. She attended the Mount School, a Quaker independent secondary school in York. She is a Quaker which is also called Friends and refers to a historically Christian group. Her religion is Christian.
Career of Judi Dench
Judi Dench began her career in the acting field by playing her role in theatre.
Through her parents, Dench had regular contact with the theatre.
In September 1957, she made her first professional stage appearance with the Old Vic Company, at the Royal Court Theatre, Liverpool, as Ophelia in Hamlet.
She then made her London debut in the same production at the Old Vic. She remained a member of the company for four seasons, 1957–1961,
her roles including Katherine in Henry V in 1958.
She joined the Royal Shakespeare Company in December 1961, playing Anya in The Cherry Orchard at the Aldwych Theatre in London and made her Stratford-upon-Avon debut in April 1962 as Isabella in Measure for Measure.
She subsequently spent seasons in repertory both with the Playhouse in Nottingham from January 1963 and with the Playhouse Company in Oxford from April 1964.
She has acted with the National Theatre in London where she played an unforgettable Cleopatra in Antony and Cleopatra (1987).
After the long period between James Bond film Licence to Kill (1989) and GoldenEye (1995), the producers brought in Dench to take over as the role of M, James Bond's boss.
In 1997, Dench appeared in her first starring film role as Queen Victoria in John Madden's teleplay Mrs. Brown.
A major hit for Dench came with Joe Wright's Pride & Prejudice in 2005 in which she played a minor role. She again made her appearance in Jame bond film series Casino Royale in 2006.
She made her seventh and final appearance as M in the twenty-third James Bond film "Skyfall" in 2012.
In 2015, She appeared opposite Dustin Hoffman in Dearbhla Walsh's small screen adaptation of Roald Dahl's children's novel Esio Trot.
In 2018 She was cast as the elder version of titular character Joan Elizabeth Stanley in Trevor Nunn's spy drama film Red Joan.
In 2019, she starred as Old Deuteronomy in Tom Hooper's film adaptation of Cats.
Dench will next appear alongside Eddie Izzard, Carla Juri, and James D'Arcy in Andy Goddard's war drama film Six Minutes to Midnight (2020). Also in 2020,
She will once more reteam with Kenneth Branagh to appear in his science fantasy adventure film Artemis Fowl.
Dench has also finished filming on Blithe Spirit, a comedy film based upon the 1941 play of the same name.
Directed by Edward Hall, it is scheduled to be released in the United Kingdom on 1 May 2020.
Achievement and Awards Won By Judi Dench
Among her major awards, Dench has won an Academy Award, a Tony, four television BAFTA Awards, six-film, and seven Laurence Olivier Awards.
She holds the record for most acting majors across all six American and British events, winning eighteen and receiving fifty-two nominations.
Other significant awards include two Golden Globe Awards, two Screen Actors Guild Awards, and ten critics awards. Overall, in her career to date, she has won 55 competitive awards from 203 nominations. She has also received 10 honorary awards, including the lifetime achievement Special Olivier Award and the BAFTA Fellowship.
Dench was appointed Officer of the Order of the British Empire (OBE) in the 1970 Birthday Honours and Dame Commander of the Order of the British Empire (DBE) in the 1988 New Year Honours.
She was appointed Member of the Order of the Companions of Honour (CH) in the 2005 Birthday Honours
Record of Judi Dench
85-year-old Judi Dench has taken the No. 1 spot on People With Money's top 10 highest-paid actresses for 2020 with an estimated $82 million in combined earnings.
Personal Life of Judi Dench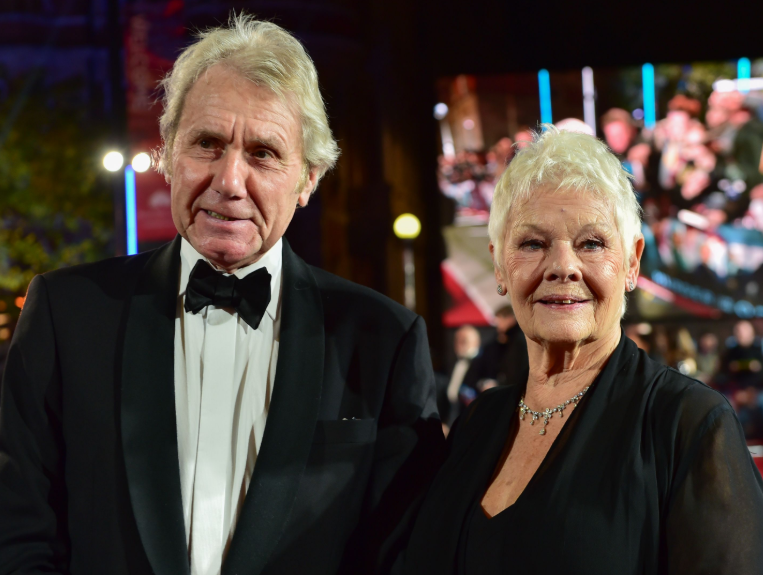 Source: @bustle.com
At the time of writing, Judi Dench is a married woman. She was married to the late British actor Michael Williams on 5 February 1971. But Michael Williams is no more now. He passed away in 2001 from lung cancer. They had one child, who is known professionally as Finty Williams. Lately, She has been in a Love relationship with conservationist David Mills since 2010.
Net worth of Judi Dench
As of 2020, The net worth of Judi Dench is the US $35 million. Her annual average salary is estimated to be around $6 million. She has owned a Greenwell house in Surrey, England which is worth $1 million. She has owned Jaguar XK6 worth $80,000. She owes her fortune to smart stock investments, substantial property holdings, lucrative endorsement deals with CoverGirl cosmetics. She also owns several restaurants (the "Fat Dench Burger" chain) in London, a Football Team has launched her own brand of Vodka (Pure Wonderdench - UK), and is tackling the juniors market with a top-selling perfume (With Love from Judi) and a fashion line called "Judi Dench Seduction".
Body Measurement of Judi Dench
Judi Dench is old but one of the fifty best-dressed celebrities over the 50s with a height of 5 ft 1 inch and weighs 65 kg. Her bust size is 38 inches, waist size is 32 inch and Hip size is 38 inches. Her eye color is Blue and hair color is Gray.