About K. T. Oslin
K. T. Oslin was a popular American country music singer and songwriter. Oslin started her career as a Broadway star, and a folk singer in a trio with the late Guy Clark. In the year 1988, her smash hit, the female anthem "80's Ladies" earned her two CMA awards for both female vocalist and song of the year. With the hit single, she rose to fame. She was even inducted into the Texas Songwriters Hall of Fame in the year 2014. She was also voted into the Nashville Songwriters Hall of Fame in the year 2018. She was first signed by Elektra Records. She then released her first tracks "Clean Your Own Tables" and "Younger Men" under her former stage name, "Kay T. Oslin." She was later signed by RCA Records, which dropped "Wall of Tears" in the year 1987. She also acted in the 1993 film "The Thing Called Love" alongside River Phoenix and Sandra Bullock. Her last sixth studio album was "Simply".
K. T. Oslin's Cause of Death
K. T. Oslin, a country music singer and songwriter who came to fame with her anthem "80's Ladies" died on 21st December 2020 at the age of 78. She had been diagnosed with COVID-19 a week before her death, but at the time the news broke, it was not known if that had been a factor in her death. Her death was confirmed by the Country Music Association. In the year 1995, Oslin had coronary artery bypass surgery. In June 2015, she was diagnosed with Parkinson's disease. She then moved into an assisted-living facility the following year. The CEO of the CMA, Sarah Trahern, said in a statement: "K.T. Oslin had one of the most soulful voices in country music and was a strong influence for women with her hit '80's Ladies.' I was fortunate to work with K.T. on a number of television shows in the late '90s. She was always gracious to the crews and up-and-coming talent performing alongside her. She truly had one of the best voices in the history of our format. Our thoughts go out to her loved ones at this difficult time." In a series of tweets on Monday, Brandy Clark described Oslin as "smart, funny, elegant, beautiful" and called her "one of my musical heroes." Chely Wright wrote on Instagram that Oslin, who was in her mid-40s when "80's Ladies" came out, "shattered the longstanding industry norms of who got a shot at making it in the business."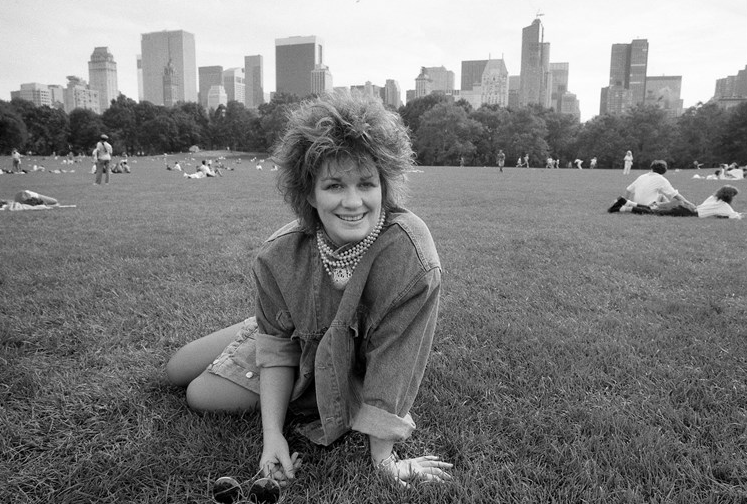 Source: @nbcnews
K. T. Oslin is famous for being an American country music singer and songwriter. She is best known for a series of top-ten country hits during the late 1980s and early 1990s, four of which topped the American Country.
K. T. Oslin was born on 15th May 1942 with the birth name/full name of Kayl Toinette Oslin in Crossett, Arkansas, the USA. She held American nationality and her ethnic background was American-White. His race was White. He lastly celebrated her 78th birthday. Her father, a foreman at a paper mill, died when she was five years old. After the death of her father, she moved to Houston, Texas with her mother. Taurus was her Zodiac sign and her religion was Christian. She also had a sibling; a brother named Larry.
Concerning her education, she went to attend Lon Morris College where she majored in drama. She also performed in a folk trio that included Guy Clark and David Jones, which recorded an album that was never released. Then, she moved to New York City. There, she appeared in productions of West Side Story; Promises, Promises; and Hello Dolly! What's more, she sang commercial jingles around New York and began writing songs.
K. T. Oslin was a very beautiful singer with a charming personality attracting a lot of people towards her. She had got a perfect height matching with her balanced body weight. Her hair color was black whereas she often dyed her hair. She had an eye color of black. Sadly, K. T. Oslin left this world at the age of 78.
K. T. Oslin's Singing Career
Initially, Oslin's singing career began by signing to Elektra Records. With the records, she released two singles as Kay T. Oslin: "Clean Your Own Tables" and "Younger Men (Are Startin' to Catch My Eye)". She also had songs recorded by Gail Davies, The Judds, and Dottie West.
She was known for or his work with Alabama after being spotted by producer Harold Shedd. Her stage name "K. T. Oslin" was formed in the year 1987 after she signed with RCA Records.
Her first RCA single, "Wall of Tears", made number 40 on the country charts. After that, it was followed by "80's Ladies", which went to number 7 and won Oslin the Grammy Award for Best Female Country Vocal Performance as well as the number 1 hits "Do Ya" and "I'll Always Come Back".
She was also a duet vocalist on Alabama's number 1 hit "Face to Face". "This Woman", her second RCA album, produced five singles: "Money" at number 13, "Hold Me" at number 1, "Hey Bobby" at number 2, the title track at number 5, and finally, "Didn't Expect It to Go Down This Way" at number 23.
Her third album, Love in a Small Town, was released in late 1990. Her single "Two Hearts" peaked only at number 73, the followup "Come Next Monday" became Oslin's biggest hit, spending two weeks at number 1. This was followed by "Mary and Willie", her last Top 40 hit, then a cover of Al Trace's "You Call Everybody Darlin'".
Later, she retired from touring after her three songs; as it was, her retirement coincided with the chart declines of many country artists who were over 40.
After that, she released the greatest hits package Greatest Hits: Songs from an Aging Sex Bomb in 1993.
She took a hiatus from her singing career in favor of acting, making appearances in the 1993 TV movie Murder So Sweet, and the film The Thing Called Love.
As well, she guest-starred in several sitcoms and skit comedies including The Carol Burnett Show and on Season 4, Episode 19, The Fabulous Fraizer Girls, of Arkansas themed Evening Shade.
She signed with BNA Records and recorded My Roots Are Showing... Her single included "Silver Tongue and Goldplated Lies".
After the interval of five years, she released a second and final album for BNA titled Live Close By, Visit Often, which she co-produced with The Mavericks' lead singer, Raul Malo.
She performed live at the Grand Ole Opry (and on the WSM simulcast) on 30th November 2014.
After fifteen years on 2nd June 2015, she released her sixth studio album entitled "Simply".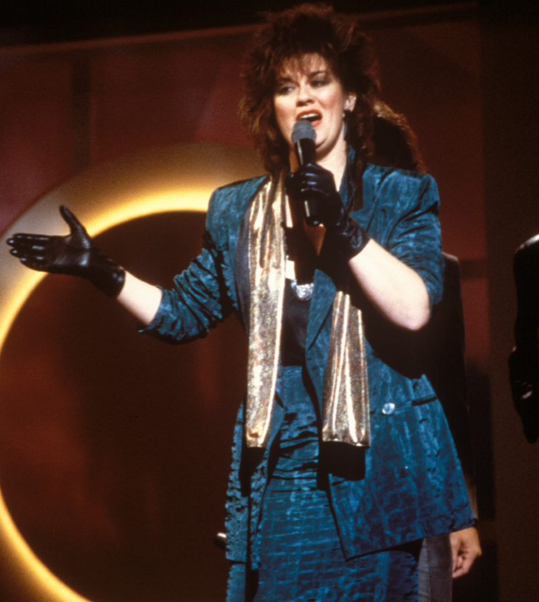 Source: @people
Awards and Achievements of K. T. Oslin
K. T. Oslin was inducted into the Nashville Songwriters Hall of Fame in the year 2018.
Academy of Country Music
1987 Top New Female Vocalist
1987 Video of the Year - "80s Ladies"
1988 Album of the Year - "This Woman"
1988 Top Female Vocalist
Country Music Association

1988 Female Vocalist of the Year
1988 Song of the Year - "80s Ladies"
Grammy Awards

1988 Best Country Vocal Performance, Female - "80s Ladies"
1989 Best Country Vocal Performance, Female - "Hold Me"
1989 Best Country Song - "Hold Me"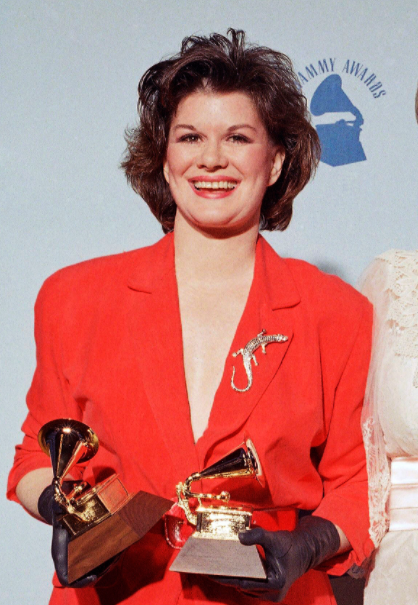 Source: @martinsvillebulletin
K. T. Oslin's Personal Life
Regarding the marital status of K. T. Oslin, she was never married during her lifetime. When her father died, she and her brother, Larry, 55, were uprooted repeatedly as her mother married and divorced four times. "I always looked at marriage as something where you're married for two years and then you divorce," she said. Over the years, the "Come Next Monday" singer has had her share of lovers too. This includes Nashville record producer Steve Buckingham and her band's drummer, Owen Hale. She had always thought about having kids in the back of her mind too. "In the past, I had chosen not to get pregnant," she said. "Now, I didn't have a choice." Her sexual orientation was straight.
K. T. Oslin's Net Worth and Salary
K. T. Oslin was a famous American country music singer and songwriter. Her major source of wealth comes from her singing career. As of 2020, the net worth of K. T. Oslin was estimated to have $1 Million-$5 Million. Whereas her exact salary is still a mystery as she has not mentioned anything about it. Back then, she was living a cool lifestyle and she was satisfied with her earnings.