An American actress who is famous for the roles of Captain Kathryn Janeway on Star Trek: Voyager and Galina "Red" Reznikov on Orange Is The New Black is named for Kate Mulgrew. She made her first role on the daytime soap opera Ryan's Hope. is the recipient of a Critics' Choice Award, a Saturn Award, an Obie Award, and three Screen Actors Guild Awards, and has also received Golden Globe Award and Primetime Emmy Award nominations.
Famous For
Being cast in the role of Galina "Red" Reznikov in the comedy-drama TV series, Orange Is the New Black.
Being played the lead role of Captain Kathryn Janeway in the sci-fi TV series, Star Trek: Voyager.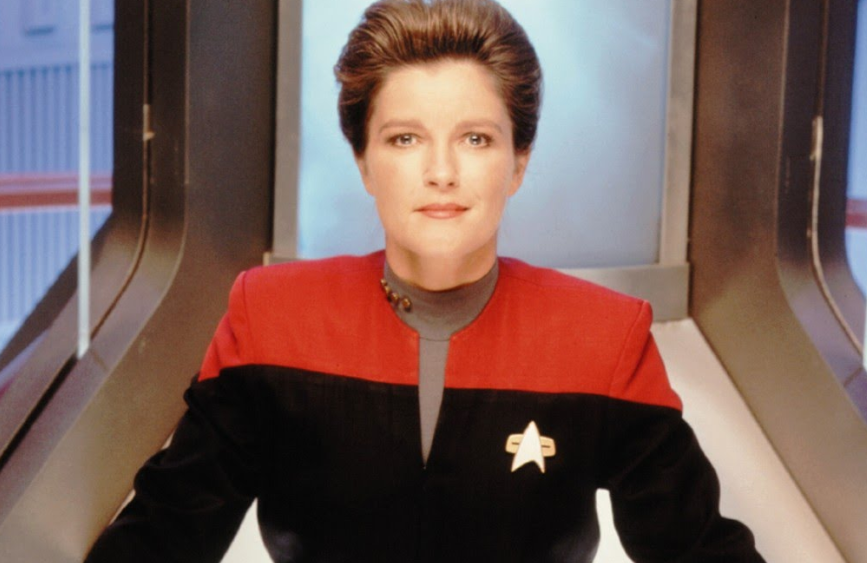 Source: @youtube.com
Kate Mulgrew Shares Janeway's Advice for Handling the Coronavirus Pandemic
Star Trek: Voyager star Kate Mulgrew reunited with her former crewmates on the latest Star Trek cruise. Now she's channeling her inner Captain Janeway to offer some advice for handling the coronavirus pandemic. Mulgrew took to twitter to share a message along with a photo of Janeway: "Some advice during a troubling time: Trust science, sense, and compassion to see us through. #keepcalmandcarryon" Using Janeway to spread the message is particularly apt in this situation. Janeway was first and foremost a scientist and Voyager a science vessel. And if any of Star Trek's captains know how to lead a crew through troubling time then it's the one that saw her crew through the years-long journey home from the Delta Quadrant.
Early Life of Kate Mulgrew
Kate Mulgrew was born on 29th April 1955 as Katherine Kiernan Maria Mulgrew. Her birthplace/hometown is in Dubuque, Iowa, the USA. Her nationality is American and her ethnicity is Irish. Kate was born to her father, Thomas James Mulgrew who is a contractor and her Mother, Joan Virginia who is an artist and painter. Her mother, Joan Mulgrew, died on July 27, 2006, after a long battle with the disease. She was the eldest daughter of an Irish Catholic family of eight children. At the age of 12, she showed interest in acting and joined summer acting school with encouragement from her mother. At the small age of 16, she successfully auditioned for the London Academy of Music & Dramatic Art but disappointed to be told that she was too young to join the academy. She completed her schooling from the Wahlert High School in Dubuque, Iowa and went to join the Stella Alder Conservatory of Acting in conjunction with New York University, which she left after a year. She earned an associate's degree and dropped out of the university in order to pursue a career in acting. Her religion is Christian. As of 2019, she celebrated her 64th birthday.
Career of Kate Mulgrew
Kate's early career included portraying Mary Ryan for two years on the ABC soap Ryan's Hope (1975).
After that, she played in a November 1978 episode of Dallas.
Later, in 1979-1980, she played Kate Columbo in Mrs. Columbo, a spin-off of the detective series Columbo, created specifically for her, which lasted 13 episodes.
She co-starred with Richard Burton and Nicholas Clay in the Arthurian love triangle Lovespell in the year 1981.
She also co-starred in Manions of America.
She then appeared in Remo Williams: The Adventure Begins in the role of Major Fleming in the year 1985.
In the year 1987, she appeared in Throw Momma from the Train as Margaret.
She appeared on Murphy Brown in 1992.
In the same year 1992, she played a guest-starring role as a soap-opera star who kills her husband and tries to cover it up, on Murder, She Wrote, episode number 170, titled "Ever After".
She also guest-starred in three episodes of Batman: The Animated Series.
She had an uncredited appearance on Beverly Hills, 90210, Season 6, Episode 5 "Lover's Leap" as a doctor.
She then received a call to take the part of Captain Kathryn Janeway in Star Trek: Voyager. It was in 1995.
She auditioned for the role (originally named "Elizabeth Janeway") when producers announced casting, She initially submitted a videotaped audition, which she made in New York City in August 1994.
Unhappy with this audition, she auditioned in person a few weeks later.
She was offered the role, which she accepted, later suggesting "Kathryn" as the character's final first name.
She made history in the Star Trek franchise when she became the first female captain as a series regular in a leading role.
Voyager was the first show broadcast on the new UPN channel, the only series renewed after the channel's first programming season, and its only show to run for seven seasons, making it UPN's longest-running show.
She won the Saturn Award for "Best TV Actress" in 1998 for her performances as Janeway.
She also voiced the character of Janeway for various Star Trek video games: Star Trek: Captain's Chair, a virtual-reality tour of various Starfleet vessels for home computers; the Star Trek: Voyager - Elite Force series; and Star Trek: Legacy.
She also played the role of Titania in the animated series Gargoyles (along with fellow Star Trek actors Marina Sirtis and Jonathan Frakes) and Victoria Riddler in Riddler's Moon, a made-for-TV movie.
After Voyager and her subsequent Star Trek appearances finished, she has continued to appear at various Star Trek conventions and events around the world.
After the end of Voyager, she starred in the 2003 one-woman play Tea at Five.
She also voiced in the Dragon Age which is a video game series.
In 2006, she returned to the Tv show of Law & Order: Special Victims Unit.
In 2007, she made her role in the NBC TV Series The Black Donnellys.
She appeared in Equus in 2009, Mercy in 2009, The Best and Brightest in 2010, Atony and Cleopatra in 2010, Warehouse 13, NTSF:SD:SUV:: as Kove.
She then starred in the series Orange Is The New Black for which she was nominated for her first Primetime Emmy Award in the year 2014.
On working in the series, she was reunited with her Mercy co-star Taylor Schilling.
She then narrated a documentary film, The Principle in the same year 2014.
Personal Life of Kate Mulgrew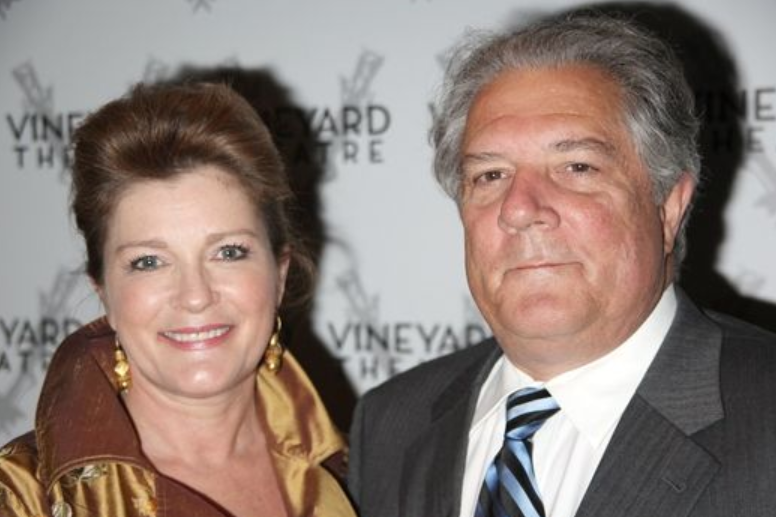 Source: @marriedbiography.com
Kate Mulgrew is a married woman. At the age of 18, she got pregnant but place the baby for adoption. The father's name of that child has not been made public. She was married to Robert H. Egan in 1982. They have two sons, Alexander James, and Ian Thomas Egan. The couple separated in 1993 and their divorce became final in 1995. After that, she married Tim Hagan, a democratic politician in the year 1999. The duo spent fifteen years and later the duo split. As of now, she is single and she is not having any affairs. She is enjoying her single life happily without any disturbances.
Net Worth of Kate Mulgrew
The net worth of this famous actress is estimated to have $8 Million as of 2020. Her net worth is increasing day by day. Her annual income is not public yet but there is no doubt in the mind of her followers that she is earning a considerable amount of salary from her present work. Her major source of earning is from her acting career. As of now, she is satisfied with her earnings.
Body Measurements of Kate Mulgrew
Kate Mulgrew, being at the age of 64, she has maintained her body a lot. She still looks very beautiful and young at this age also. She has got an average height of 5 feet 5 inches. Her body weighs consist of 79 kg. She has brown hair and blue eyes. Her bra size is 38B, the dress size is 14 (US), and the shoe size is 8 (US). Her body measurements are 40-32-42 inches. As of now, she has got a healthy body.