About Kate Winslet
Kate Elizabeth Winslet famed as Kate Winslet is a famous actress who is famous for her leading role in the epic romance "Titanic" (1997) as Rose DeWitt Bukater. She is the recipient of various accolades, including three British Academy Film Awards, and is among the few performers to have won Academy, Emmy, and Grammy Awards. She made her first screen appearance, at the age of 15, was in the British television series Dark Season (1991), and made her film debut playing a teenage murderess in Heavenly Creatures (1994). In the 2010s, she played a single mother in 1930s America in the miniseries Mildred Pierce (2011), joined the Divergent film series, and portrayed Joanna Hoffman in Steve Jobs (2015). She has also performed the song "What If" for the soundtrack of her film Christmas Carol: The Movie (2001). What's more, she has written a book on the topic, "The Golden Hat: Talking Back to Autism" (2010). Time magazine named her one of the 100 most influential people in the world in 2009, and in 2012, she was appointed Commander of the Order of the British Empire (CBE).
For the upcoming new romantic period drama, "Ammonite," from director Francis Lee, Kate Winslet said that she and her costar Saoirse Ronan choreographed their own sex scenes. "It's definitely not like eating a sandwich," Winslet said. "I just think Saoirse and I, we just felt really safe. Francis was naturally very nervous. And I just said to him, 'Listen, let us work it out.' And we did." The film follows the real-life paleontologist Mary Anning, played by Winslet, who develops a romantic relationship with a much younger married woman, played by Saoirse Ronan.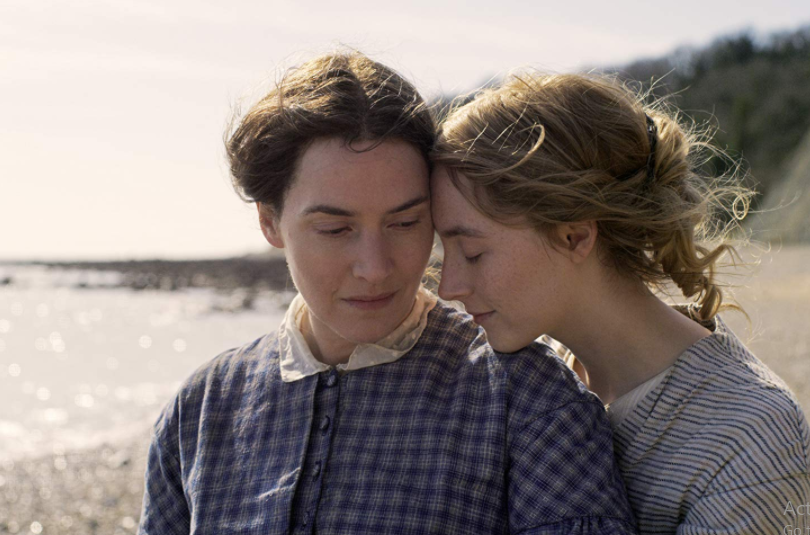 Source: @deadline
Kate Winslet is famous for being an actress. She rose to fame after her appearance in the 1997 film "Titanic" for her role as Rose DeWitt Bukater / Dawson. It was a blockbuster superhit worldwide which got nominated for 15 awards out of which she won 4.
Kate Winslet was born on 5th October 1975, in Reading, Berkshire, England; her birthplace/hometown. Her birth name/full name is Kate Elizabeth Winslet. She holds an English nationality and her ethnicity is English-White. Her race is White. As of 2019, she celebrated her 44th birthday. She was born to her parents; Sally Anne (mother) and Roger John Winslet (father) as the second of the four children. Her father was a swimming pool contractor and her mother was a barmaid by occupation. She also has three siblings; Beth Winslet (Younger Sister) (Actress), Anna Winslet (Older Sister) (Actress), Joss Winslet (Younger Brother). Her younger brother, Joss is the only sibling who is not in the acting profession. Her religion is Anglican / Episcopalian and her Zodiac sign is Libra. She is currently residing in West Sussex, England. As per her education, she began studying drama at the age of 11 at The Redroofs Theatre School, a co-educational independent school in Maidenhead, Berkshire, UK, where she was head girl.
The charming and beautiful actress, Kate Winslet's body build is Voluptious. She stands tall at the height of 5 ft 6.5 in or 169 cm. Her balanced bodyweight consists of 63 Kg or 139 Pounds. Her hair color is blonde and her eye color is blue. Her body measurement is 37-26-36 in or 94-66-91.5 cm. She used to be normally a size 14 (UK) but according to her role in the movies, she has even slimmed down, sometimes to size 8 (for Titanic) also. But, now she says that she is size 2 (US) or 6 (UK).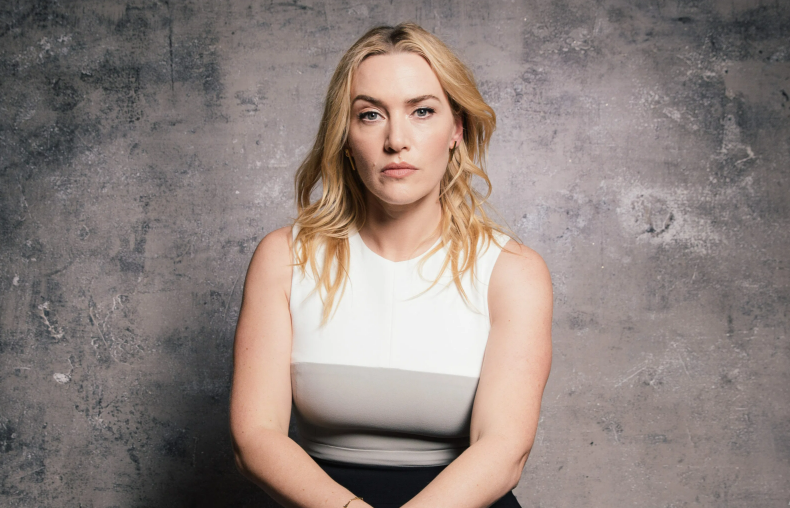 Source: @blockpublisher
Kate Winslet's Acting career
During her school time, Kate Winslet appeared in her first television advertisement for "Sugar Puffs". At that time she was only 12.
After that, she also made head girl, took part in productions of "Alice's Adventures in Wonderland and The Lion", "The Witch and the Wardrobe", and played the lead role of Wendy Darling in "Peter Pan".
She then played key roles as Miss Agatha Hannigan in "Annie", the Mother Wolf in "The Jungle Book", and Lena Marelli in "Bugsy Malone".
Later, she made her screen debut as one of the main cast members of the BBC science fiction television series "Dark Season".
She even had a small part in the television film "Anglo-Saxon Attitudes", an adaptation of Angus Wilson's satirical novel.
She appeared in the television sitcom "Get Back" (1992-1993) and also had a guest role in a 1993 episode of the medical drama series "Casualty".
Her breakthrough film was "Heavenly Creatures" which was released in the year 1994.
She appeared as Geraldine Barclay in "What the Butler Saw".
After that, she auditioned for the minor part of Lucy Steele for a 1995 film adaptation of Jane Austen's novel "Sense and Sensibility".
She featured in the poorly received Disney film "A Kid in King Arthur's Court" in 1995.
Additionally, she had roles in two-period dramas of 1996 - "Jude" and "Hamlet".
She rose to fame worldwide after her role as Rose in James Cameron's epic romance Titanic (1997) with Leonardo DiCaprio. The film went on to become the highest-grossing film of all time to that point, earning over US$2 billion in box-office receipts worldwide and established Winslet as a global star.
After that, she turned down offers to star in "Shakespeare in Love" (1998) and "Anna and the King" (1999) to do the film.
She then featured in the psychological drama "Holy Smoke!".
She voiced a fairy for the animated film "Faeries" and appeared in the 2000 film "Quills" where she played the supporting part of a sexually repressed laundress working in a mental asylum.
Similarly, she has appeared in movies and TV shows such as "Enigma", "Iris" (2001), "Christmas Carol: The Movie" (2001), The Life of David Gale (2003), Eternal Sunshine of the Spotless Mind (2004), Finding Neverland, "Extras" (2005), "Romance & Cigarettes", "Match Point", "All the King's Men", "Little Children", "The Holiday", "Flushed Away", "The Fox and the Child" (2007), "The Reader" (2008), "Mildred Pierce" (2011), "Contagion" (2011), "Carnage".
After her role from "Carnage", she took a break from an acting career to give time to her family.
She then performed an audiobook recording of Emile Zola's novel "Therese Raquin".
She was reluctant to accept Jason Reitman's offer to star in his 2013 film adaptation of Joyce Maynard's novel "Labor Day", but agreed after Reitman postponed the production for a year to accommodate Winslet's commitment to her children.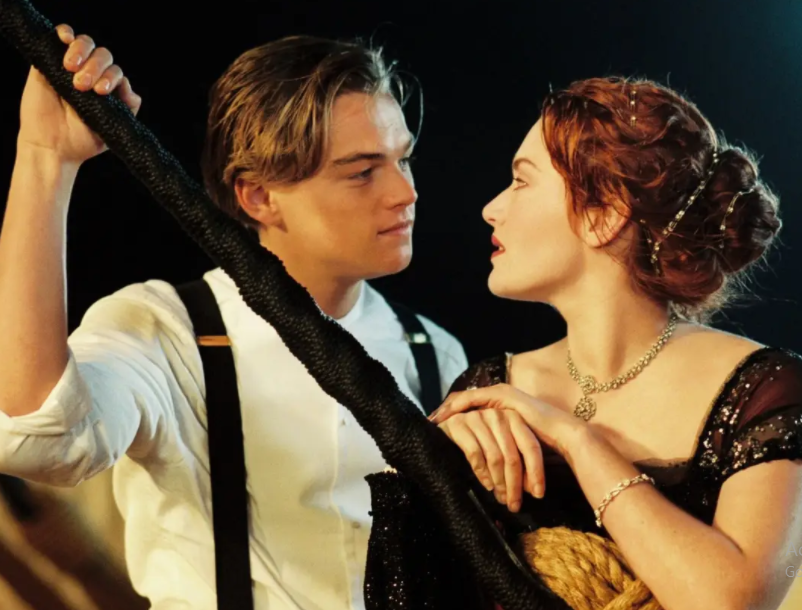 Source: @insider
Later, she appeared in the science fiction film "Divergent" (2014). She was pregnant with her third child while filming, and her tight-fitting costumes had to be altered to accommodate the pregnancy.
After a year, she reprised the role of Jeanine Matthews in the second installment of the Divergent series, subtitled "Insurgent", which despite negative reviews earned US$297 million worldwide.
She then appeared in "The Dressmaker", "Triple 9" (2016), "Collateral Beauty", "The Mountain Between Us" (2017).
Woody Allen's "Wonder Wheel", a drama set in 1950s Coney Island, was her final release of 2017 where she appeared her role as Ginny.
In the year 2019, she provided her voice to "Moominvalley", an animated television series about the Moomins, and took on a leading role alongside Susan Sarandon and Mia Wasikowska in "Blackbird", a remake of the Danish film "Silent Heart" (2014).
She will next appear in "Ammonite", co-starring Saoirse Ronan, which is about a romance between Anning and Charlotte Murchison in 1840s England.
She will voice the titular horse in a film adaptation of the novel "Black Beauty", and will return to HBO to star in and executive produces "Mare of Easttown", a limited series about a troubled police detective.
She will also appear in, "Avatar 2" which is the science fiction sequel of "Avatar" (2009) movie.
Moreover,
She has written a book on the topic, "The Golden Hat: Talking Back to Autism" (2010). Time magazine named her one of the 100 most influential people in the world in 2009, and in 2012, she was appointed Commander of the Order of the British Empire (CBE).
Awards and Achievements of Kate Winslet
Kate Winslet is an award-winning actress who has won several awards throughout her career. Some of her awards are:
68th Academy Awards: Best Supporting Actress, nomination, for Sense and Sensibility (1995)
70th Academy Awards: Best Actress, nomination, for Titanic (1997)
74th Academy Awards: Best Supporting Actress, nomination, for Iris (2001)
77th Academy Awards: Best Actress, nomination, for Eternal Sunshine of the Spotless Mind (2004)
79th Academy Awards: Best Actress, nomination, for Little Children (2006)
81st Academy Awards: Best Actress, win, for The Reader (2008)
88th Academy Awards: Best Supporting Actress, nomination, for Steve Jobs (2015)
She has also achieved three BAFTA Awards: Best Actress for The Reader (2008); and Best Supporting Actress for Sense and Sensibility (1995) and Steve Jobs (2016). Moreover, she won the Primetime Emmy Award for Outstanding Lead Actress in a Miniseries for Mildred Pierce (2011), and the Grammy Award for Best Spoken Word Album for Children for narrating the children's audiobook Listen to the Storyteller (1999).
Who is Kate Winslet married to?
Kate Winslet is a married woman. She married her handsome husband, Ned Rocknroll. By profession, Ned works for Virgin Galactic, the space-travel division of his uncle's empire. Kate and Ned met each other in August 2011 when she was on a holiday on Necker Island and Ned Rocknroll was a fellow guest. And after that, they dated. Soon, the duo married in December 2012. She gave birth to her first child, Bear Winslet on 7th December 2013. After moving back to England, Winslet purchased a property worth £3.25 million by the sea in West Wittering, Sussex, where (as of 2015) she lives with Smith and her children. In a 2015 interview, she described how much she enjoyed living in the countryside. she said "despite her three marriages, and a family structure that might be perceived as "unconventional" by some, she does not consider it to be any "less of a family". She is living a happy life without any sign of divorce. Her sexual orientation is straight.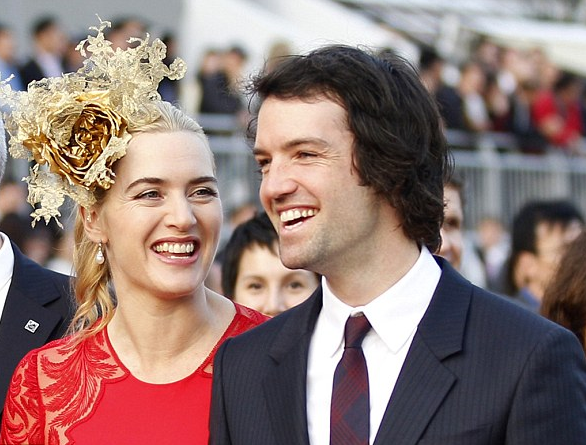 Source: @dailymail.co.uk
Regarding her pas affairs, in 1991, she dated Stephen Tredre who is an actor and writer. He met her on the sets of Dark Season. He dated her from 1991 to 1995, for 4 and a half years. He died on 8th December 1997, due to bone cancer. After that, she began her relationship with Rufus Sewell, an actor since 1996. They dated for 3 months, before the hit Titanic movie, and later separated in 1997. Later, she dated Jim Threapleton who is a director. Jim and Kate met each other on the sets of the 1998 movie "Hideous Kinky". Then they dated for some time and finally married in the pub in their hometown. They have a daughter, Mia Honey Threapleton, born in 2000 in London. Due to some issues, the couple divorced on 13th December 2001. After her divorce, she met Sam Mendes and married on 24th May 2003. They have a son together, Joe Alfie Winslet Mendes, who was born on 22 December 2003 in New York City. The couple then divorced in March 2010.
Besides this, she supports several charities and causes. In 2006, she became a patron of a Gloucester-based charity, the Family Haven, which provides counseling services to vulnerable families. In 2009, she contributed to the Butterfly Book, a compilation of doodles made by several celebrities, to raise money for leukemia research.
Kate Winslet's Net Worth 2020
Kate Winslet is an award-winning actress who has achieved huge success throughout her career. She іѕ оnе оf thе grеаtеѕt асtrеѕѕеѕ оf аll tіmе. She has acted in several movies and TV shows which boost her net worth and salary. Аѕ оf 2020, the net worth of Kаtе Wіnѕlеt is еѕtіmаtеd to have $65 mіllіоn as per the source. She is also earning a considerable amount of salary but she has not mentioned anything about it. Her ѕаlаrу fоr Тіtаnіс wаѕ оnlу $2 mіllіоn, $4 mіllіоn fоr Тhе Ноlіdау, mоrе thаn $7 mіllіоn fоr Соntаgіоn, аnd аrоund $5 mіllіоn fоr Dіvеrgеnt. Her major source of earning is from her acting career. She has been a spokesmodel of Lancome since 2007. She has also endorsed American Express Credit Cards, Sugar Puffs cereal (UK), Longines Dolcevita watches, and more which also increased her net worth. As of today, she is living a luxurious lifestyle from her career earnings.