About Kelly Preston; Actress, Model, and Wife of John Travolta
Kelly Preston was an American actress as well as a model. Starting her career since 1983, Kelly had appeared in more than sixty television and film productions, most notably Mischief (1985), Twins (1988), Jerry Maguire (1996), and For Love of the Game (1999). In the year 1983, she made her theatrical film debut as Doreen in the crime thriller movie, "10 to Midnight". In the year 1980, she made her first TV show appearance in the "For Old Times Sake" episode of police drama TV series, Hawaii Five-O. She is famous for her role as Jerry Maguire's fiancé in the romantic sports comedy movie, "Jerry Maguire". In the year 2004, she was in the Maroon 5 music video "She Will Be Loved", which featured a love triangle and romantic scenes between Preston and Maroon 5 frontman Adam Levine. Recently on 12th July 2020, she died after battling breast cancer for two years. Born on 13th October 1962 as Kelly Kamalelehua Smith, Kelly Preston holds an American nationality. She was born in Honolulu, Hawaii, the USA. She belonged to American-White ethnicity. Her Zodiac sign is Libra. Like her husband John Travolta, she was a big follower of the Church of Scientology (religion). She was born to her parents; her father worked for an agricultural firm drowned when she was only three years old and her mother Linda Carlson who was an administrator of mental health center. After the death of her father, her mather married Peter Palzis. He is a personal director and he subsequently adopted her. Regarding her siblings, she has a younger half-brother named Chris Palzis. As per her education, she went to the Pembroke School in Adelaide, Australia. She later enrolled at the Punahou School in Honolulu, Hawaii. After graduating from high school, she enrolled at the University of Southern California, where she studied theatre and drama. Kelly lastly celebrated her 57th birthday. Scroll more to know about her full biography, net worth, career, husband, children, cause of death, age, facts, height, family details, awards, and more.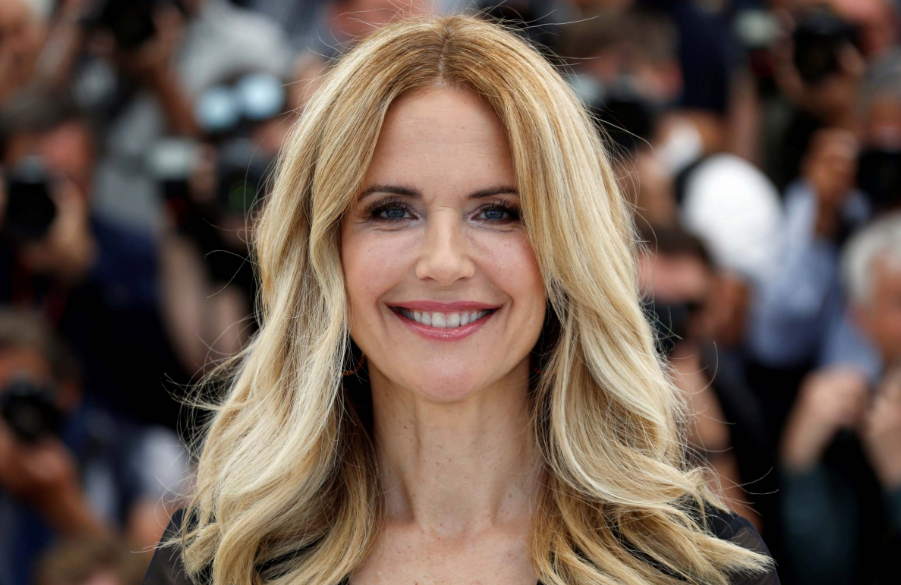 Source: @standard.co.uk
Everything To Know About John Travolta (Kelly Preston's Husband)
Death of Kelly Preston
Kelly Preston died on 12th July 2020 at the age of 57. Her cause of death was breast cancer. She died after two years of battle fight with cancer. Her diagnosis had been kept quiet and was not widely publicized. At the time of her death, Preston was being treated at the MD Anderson Cancer Center in Houston, Texas; she had also been treated at other medical centers. Her death was announced in an Instagram post under an account belonging to John Travolta and Ella Bleu. Preston had been battling breast cancer for two years, Travolta said, and "fought a courageous fight with the love and support of so many. My family and I will forever be grateful to her doctors and nurses at MD Anderson Cancer Center, all the medical centers that have helped, as well as her many friends and loved ones who have been by her side. Kelly's love and life will always be remembered." The actress had not been photographed publicly at a major event since June 2018 when she walked the red carpet with her husband for the premiere of his film "Gotti" in which he portrayed the late mobster, John Gotti and she played his wife, Victoria Gotti. Preston and Travolta's daughter, Ella Travolta, posted a tribute to her mother on Instagram. "I have never met anyone as courageous, strong, beautiful, and loving as you. Anyone who is lucky enough to have known you or to have ever been in your presence will agree that you have a glow and a light that never ceases to shine and that makes anyone around you feel instantly happy. Thank you for being there for me no matter what. Thank you for your love. Thank you for your help and thank you for making this world a better place. You have made life so beautiful and I know you will continue to do so always. I love you so much, mama." John Travolta ended his post by saying, "I will be taking some time to be there for my children who have lost their mother, so forgive me in advance if you don't hear from us for a while. But please know that I will feel your outpouring of love in the weeks and months ahead as we heal. All my love, JT"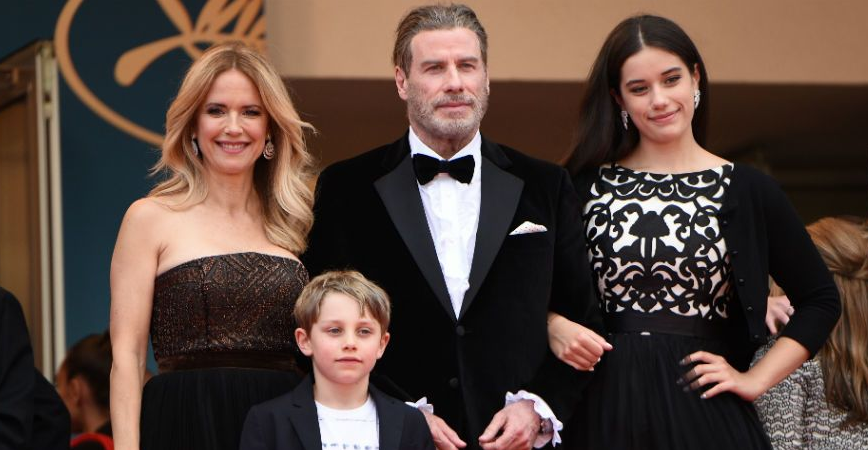 Source: @inquisitr.com
Kelly Preston's Career
Initially, Kelly Preston began her career by working in some commercials and minor roles in television and films after she was found out by a fashion photographer.
In 1983, she made her theatrical film debut as Doreen in the crime thriller movie, "10 to Midnight".
She then appeared in 1985 as Marilyn McCauley in romantic comedy teen flick "Mischief" and in the romantic comedy, "Secret Admirer" as Deborah Ann Fimple.
After that, she appeared in films, such as SpaceCamp (1986), Love at Stake (1987), Amazon Women on the Moon (1987), Twins (1988), The Experts (1989), and Cheyenne Warrior (1994).
She also starred in the movie "Jack Frost" (1998).
In the year 2000, she appeared in the film "Battlefield Earth", playing the girlfriend of the protagonist Terl which was played by her husband John Travolta.
She has featured in Maroon 5 music video She Will Be Loved in 2004, the video topped the chart and was commercially a success.
In 2005, she appeared as the protagonist's flying, superhero mother in the film "Sky High".
After that, she appeared in Death Sentence (2007), Suburban Shootout (2008), Medium.
In 2008, she starred in the Lifetime television film "The Tenth Circle", directed by Peter Markle. It was shot in Nova Scotia and featured Ron Eldard, Britt Robertson, Michael Riley, Jamie Johnston, and Geordie Brown.
Moreover, she was a spokeswoman for Neutrogena, appearing in its print and television ads.
Kelly Preston's Husband; John Travolta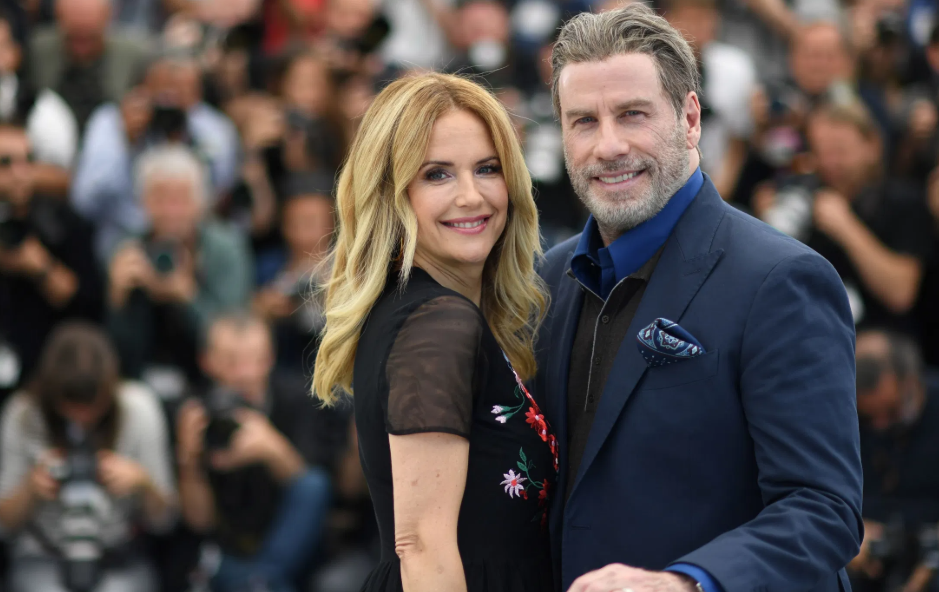 Source: @khon2.com
Regarding the marital status of Kelly Preston, she was married to a married woman. She was married twice in her lifetime. Firstly, she married Kevin Gage in the year 1985. Their relationship lasted for only two years and divorced each other in the year 1987. After that, she started dating actor George Clooney. In the course of their relationship, Kelly gifted him a pet pig whom they named Max and Clooney took care of the pig until it died in December 2006. Later, she was also engaged with Charlie Sheen in 1989. But, their engagement was very brief. Their breakup is reported to have triggered by a very bizarre event. Sheen had left a loaded gun in the pocket of his trousers that was lying on the floor. And, she got shot in her arm. After that, she met her second husband John Travolta in 1987 while working in the movie, The Experts. They started dating in 1990 and in 1991, they got married in a wedding ceremony held in Paris and officiated by a Scientology minister. The duo again got married in Florida as the weddings conducted by the church of Scientology were considered invalid. In April 1992, she gave birth to their first son Jett, who passed away on 2nd January 2009, due to complications from a seizure. On January 23, 2009, three people were arrested in the Bahamas in connection with a multimillion-dollar extortion plot against Travolta and Preston concerning the circumstances of their son's death. One of the men, Obie Wilchcombe, a member of the Bahamian Parliament and former Bahamian Minister of Tourism, was described as a "close friend" of Travolta and Preston. Two others allegedly involved were an EMT named Tarino Lightbourne and a Bahamian senator named Pleasant Bridgewater. Bridgewater was charged with abetment to extort and conspiracy to extort and resigned from the Senate as a result of the allegations. The first trial ended in a mistrial. After a second jury had been selected, the Travoltas elected to drop the case and all charges against the defendants were dismissed. They welcomed a daughter, Ella Bleu into their family in the year 2000. She gave birth to their second son, Benjamin in the year 2010. Prior to her death, the duo was enjoying their life a lot without any disturbances. Her sexual orientation was straight.
Kelly Preston's Net Worth 2020
Kelly Preston was an American actress and model. Kеllу Рrеѕtоn іѕ оnе оf thе соnѕіѕtеnt асtrеѕѕеѕ whо hаd mаdе hеr wау bу hеr оwn іn thе fіеld оf асtіng аnd mоdеlіng frоm thе tіmе whеn ѕhе wаѕ ѕtіll а tееnаgеr. She appeared in more than sixty television and film productions. She was earning an impressive amount of money, salary, and fame from the entertainment industry. At the time of her death, her net worth is estimated to have $24 Million as per sources. She was living a luxurious lifestyle before her death. Her major source of wealth was from acting career.