About John Travolta; Actor, Singer, and Husband of Kelly Preston
An American actor, producer, and singer is named for John Travolta. Additionally, he is also a dancer. He came to limelight during the 1970s, appearing on the television series "Welcome Back, Kotter" (1975-1979) and starring in the box office successes "Saturday Night Fever" (1977) and "Grease" (1978). He made his film debut in 1975 with the horror film "The Devil's Rain" in the role of Danny. He is famous for having starred in a number of the cult hit movies such as "Pulp Fiction" (1994) and "Face/Off" (1997). He is best-know for being one of the male sex symbols in the 80s and 90s. Some of his notable movies are Get Shorty (1995), Broken Arrow (1996), Swordfish (2001), The Punisher (2004), Bolt (2008), The Taking of Pelham 123 (2009) and more. Moreover, he was nominated for the Academy Award for Best Actor for performances in "Saturday Night Fever" and "Pulp Fiction". He won a Golden Globe Award for Best Actor in a Motion Picture-Musical or Comedy for his performance in "Get Shorty" and has received a total of six nominations, the most recent being in 2011. He received the IIFA Award for Outstanding Achievement in International Cinema in 1010. Following the death of his wife Kelly Preston in July 2020, Travolta hinted on his Instagram account that he would be putting his career on hold, stating "I will be taking some time to be there for my children who have lost their mother, so forgive me in advance if you don't hear from us for a while." John Travolta was born on 18th February 1954 in Englewood, New Jersey, the USA. He was born with the birth name/real name of John Joseph Travolta. His nationality is American and his ethnicity is American-White. His race is White. As of 2020, he celebrated his 66th birthday. His religion is Scientology and his horoscope sign is Aquarius. At present, he is residing in the Jumbolair subdivision; Ocala, Florida, United States. He was born to his parents; his father, Salvatore Travolta was a semi-professional American Football player and also a tire salesman and partner in a tire company, and his mother, Helen Cecilia was an actress and singer who had appeared in the "Sunshine Sisters" a radio vocal group. His father is a second-generation Italian American and his mother is Irish-American. He grew up in an Irish American neighborhood. Talking about his siblings, he has five siblings namely Joey, Ellen, Ann, Margaret, and Sam Travolta. They were all inspired by their mother's love of theatre and drama and acted. As per his education, he attended Dwight Morrow High School but dropped out as a junior at age 17 in 1971. Scroll more to know about his full biography which includes his career, personal life, net worth, children, birthday, height, age, facts, family details, wiki, and more.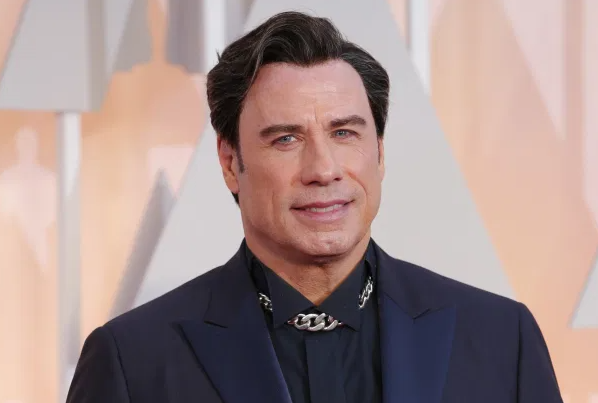 Source: @mercurynews.com
Everything To Know About Kelly Preston
Actress Kelly Preston, John Travolta's wife, dies aged 57
Travolta posted on Instagram: "My beautiful wife Kelly has lost her two-year battle with breast cancer. She fought a courageous fight with the love and support of so many." The couple had been married for nearly 29 years. Preston's career included roles in Twins, From Dusk Till Dawn, Jerry Maguire, and The Cat in the Hat. She also collaborated with her husband on Battlefield Earth and Old Dogs. In his post, Travolta thanked the health workers who had looked after his wife "as well as her many friends and loved ones who have been by her side". Ella wrote on Instagram: "I have never met anyone as courageous, strong, beautiful, and loving as you." Russell Crowe was among the Hollywood stars paying tribute, remembering Preston as "a lovely person" and a "sparkly-eyed gem". Singer Mariah Carey also responded to Travolta's post, saying she was "sending so much love to you and your family in this heartbreaking moment".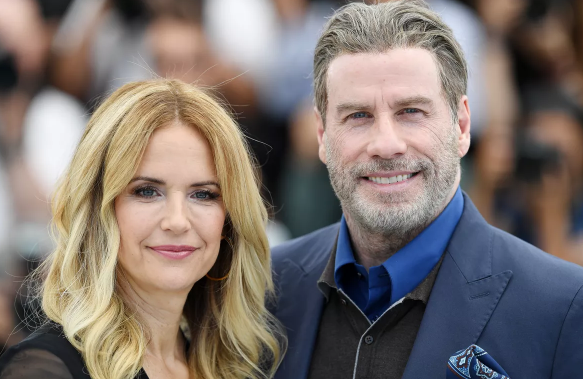 Source: @chicago.suntimes.com
John Travolta's Career (Acting and Singing)
John Travolta dropped out of school and shifted to the Hudson River to New York City where he landed a role in the touring company of the musical "Grease".
After that, he landed on Broadway in "Over Here!", singing the Sherman Brother song.
He later moved to Los Angeles and made his role in the first screen role in California as a fall victim in Emergency! (1972).
In 1976, he appeared in the horror movie "Carrie" which was released in 1976.
He landed his star-making role as Vinnie Barbarino in the ABC TV sitcom "Welcome Back, Kotter" (1975-1979), in which his sister, Ellen, also occasionally appeared (as Arnold Horshack's mother).
He is also a singer and had a hit single titled "Let Her In," peaking at number 10 on the Billboard Hot 100 chart in July 1976.
He then starred in "The Boy in the Plastic Bubble" and two of his most noted screen roles: Tony Manero in Saturday Night Fever (1977) and Danny Zuko in Grease (1978).
He also starred in "Urban Cowboy" with Debra Winger.
After that, he appeared in Two of a Kind (1983), a romantic comedy reteaming him with Olivia Newton-John, and Perfect (1985), co-starring Jamie Lee Curtis.
He also starred in Staying Alive, the 1983 sequel to Saturday Night Fever, for which he trained rigorously and lost 20 pounds; the film was a financial success, grossing over $65 million, though it, too, was scorned by critics.
He starred in Look Who's Talking (1989), Look Who's Talking Too (1990), Look Who's Talking Now (1993), Pulp Fiction (1994), Get Shorty (1995), Broken Arrow, Face/Off (1997), Primary Colors (1998), The General's Daughter (1999), Battlefield Earth (2000), Swordfish (2001), Ladder 49 (2004), Be Cool (2005), Lonely Hearts (2006), Wild Hogs (2007), the animated film Bolt (2008), in which Travolta voiced the title character, The Taking of Pelham 123 and Old Dogs (both 2009).
He played Edna Turnblad in the remake of "Hairspray" his first musical since Grease in the year 2007.
In the year 2016, he returned to TV in the first season of the anthology series "American Crime Story", titled "The People v. O. J. Simpson", in which he played lawyer Robert Shapiro.
As his wife, Kelly Preston died on 12th July 2020, he hinted on his Instagram account that he would be putting his career on hold, stating "I will be taking some time to be there for my children who have lost their mother, so forgive me in advance if you don't hear from us for a while".
John Travolta's wife, Kelly Preston
John Travolta was a married man. He married actress Kelly Preston in the year 1991. Travolta first met his current wife Kelly Preston in 1987 while shooting for the movie, The Experts. However, at that time, John was dating Marilu Henner and Kelly was married to Kevin Gage. After she broke up with Charlie Sheen in early 1990, she started dating John with Scientology serving as the common thread that connected them. They dated for around one and a half years, before getting married. In 1992, she gave birth to a son, Jett. Unfortunately, at the age of 16, Jeff died during Christmas vacations in The Bahamas due to seizures. Kelly gave birth to a daughter, Ella Bleu in 2000. They welcomed a baby boy, Benjamin in 2010. On 12th July, his wife, Kelly Preston died due to breast cancer. His sexual orientation is straight.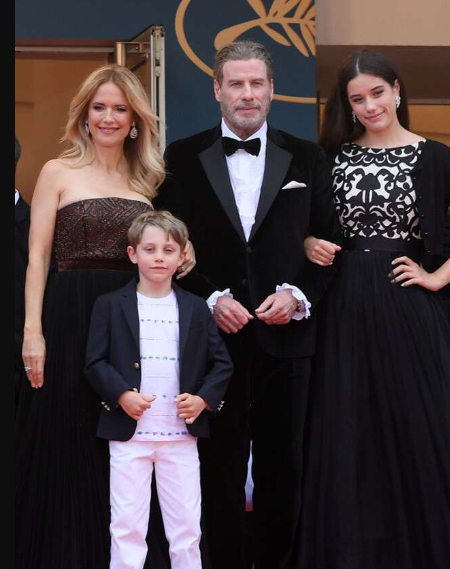 Source: @eonline.com
Previously, he has been in a relationship with Doug Gotterba (1982-1988), Brooke Shields (1981), Catherine Deneuve (1980), Marilu Hennery (1978-1989). He was also in a relationship with actress Diana Hyland from (1976-1977), whom he met her while filming "The Boy In The Plastic Bubble". Hyland died because of breast cancer in the year 1977.
Net Worth of John Travolta (2020)
John Travolta is a famous American actor, singer, dancer, as well as a pilot. Whereas his major source of earning is from acting career. His secondary source of earning is from a singing career. As of 2020, the net worth of John Travolta is estimated to have $250 Million. At present, he is earning a handsome salary from his career. Additionally, he has also starred in the TV commercials for; United States Army, Honda motorcycles, Band-Aid bandages, Heineken beer, Sky, Cadillac, Haggar slacks, Safeguard Bath Soap, 187, Apple Music, The Mutual Life Insurance Company of New York, Doritos, Takara Can Zhuhai, and Ypioca. As of now, he is living a luxurious lifestyle from his earnings. Travolta's property, located in the Jumbolair Aviation Estates in Ocala, Florida, is situated on Greystone Airport. The actor was reportedly the first resident of the 550-acre community that caters to people who want fly-in, fly-out access.