Kevin Costner is an American actor, producer, film director, and musician. He is famous for his leading roles in acclaimed films like "The Untouchables" (1987), "Bull Durham" (1988), "Field of Dreams" (1989), "JFK" (1991), "Robin Hood: Prince of Thieves" (1991), "The Bodyguard" (1992), and "Dances with Wolves" (1990), which earned him two Academy Awards for Best Picture and Best Director. He also starred in notable films such as "Waterworld" (1995), "The Postman" (1997), "Open Range" (2003), and many others. Costner has made significant contributions to television, winning awards for his role in the miniseries "Hatfields & McCoys" (2012) and starring as John Dutton in the popular series "Yellowstone" since 2018.
Kevin Costner Family Background
Kevin Costner, born on January 18, 1955, in California, USA, holds American nationality and has a mixed ethnic background, with English, German, Swiss-German, Scottish, Welsh, Irish, and Scots-Irish/Northern Irish heritage. His parents are William Costner, an electrician, and Sharon Rae, a welfare worker. Costner is the youngest of three boys, with his older brother Daniel Craig Costner pursuing a career in business. As of 2023, he celebrated his 68th birthday.
During his early education, Kevin attended Mt. Whitney High School in Visalia, California, and later Villa Park High School in Villa Park, graduating in 1973. He continued his academic journey at California State University, Fullerton (CSUF), earning a Bachelor of Arts degree in Marketing and Finance in 1978.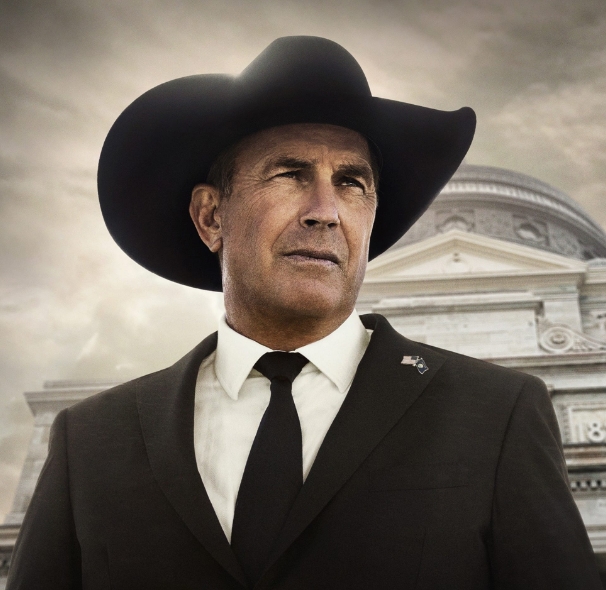 Kevin Costner Acting Career
Kevin Costner made his film debut in "Sizzle Beach, U.S.A." (1981) although "The Touch" is often considered his official debut due to limited documentation.
Costner's filmography expanded with roles in "The Big Chill," "Fandango," "Testament," "American Flyers," and "Silverado."
However, his true breakthrough came in 1987 when he starred in "The Untouchables" and "No Way Out," catapulting him to recognition and fame.
His career continued to flourish with iconic roles in "Bull Durham" (1988) and "Field of Dreams" (1989).
He then produced notable films like "Dances with Wolves," "Robin Hood: Prince of Thieves," "JFK," "The Bodyguard," and "A Perfect World."
91.
His multifaceted career included supporting roles, such as in "The Upside of Anger," for which he won the San Francisco Film Critics Circle Award for Best Supporting Actor.
Subsequently, he starred in films like "The Company Men" (2010), participated in the three-part miniseries "Hatfield's & McCoy," and continued to make significant contributions to the film industry.
Beyond acting and directing, he is a talented singer and a member of the country-rock band "Modern West," known for their albums and tracks, including "Untold Truth," "From Where I Stand," and "Famous for Killing Each Other: Music from and Inspired by Hatfield's & McCoy's."
In 2014, he appeared in "Jack Ryan: Shadow Recruit", "3 Days to Kill", "Draft Day", and produced and starred in "Black or White".
Since 2018, he has been both the star and producer of the television series "Yellowstone," marking his first regular TV series role.
In August 2022, he initiated the production of "Horizon: An American Saga," a Western epic that will span multiple films, each nearly three hours in length, with him serving as director and planning staggered releases.
Kevin Costner Awards and Achievements
Academy Awards:
Best Picture for "Dances with Wolves" (1990)
Best Director for "Dances with Wolves" (1990)
Emmy Awards:
Outstanding Lead Actor in a Miniseries or a Movie for "Hatfields & McCoys" (2012)
Golden Globe Awards:
Best Director – Motion Picture for "Dances with Wolves" (1990)
Best Actor – Miniseries or Television Film for "Hatfields & McCoys" (2012)
Best Actor – Television Series Drama for "Yellowstone" (2022)
Screen Actors Guild Awards:
Outstanding Actor in a Miniseries or Television Movie for "Hatfields & McCoys" (2012)
Outstanding Cast in a Motion Picture for "Hidden Figures" (2016)
Directors Guild of America Awards:
Best Director for "Dances with Wolves" (1991)
Japan Academy Prize:
Best Foreign Language Film for "Dances with Wolves" (1992)
Jupiter Award:
Best Foreign Film for "Dances with Wolves" (1992)
Best Foreign Director for "Dances with Wolves" (1992)
Best Foreign Actor for "Dances with Wolves" (1992)
MTV Movie & TV Awards:
Most Desirable Male for "Robin Hood: Prince of Thieves" (1992)
National Board of Review:
Best Director for "Dances with Wolves" (1991)
Palm Springs International Film Festival:
Ensemble Performance Award for "Hidden Figures" (2016)
Producers Guild of America Awards:
Outstanding Producer of Theatrical Motion Pictures for "Dances with Wolves" (1991)
San Francisco Film Critics Circle:
Best Supporting Actor for "The Upside of Anger" (2005)
Satellite Awards:
Best Actor – Motion Picture Musical or Comedy for "The Upside of Anger" (2005)
Kevin Costner Wife
Kevin Costner's romantic journey has seen its share of twists and turns. He is currently single, with a recent separation from his wife of 18 years, Christine Baumgartner, occurring in May 2023. They had initially begun dating in August 2000, with a brief breakup in 2002 before getting engaged on June 26, 2003, and eventually tying the knot in 2004. The grandeur of their wedding was marked by a guest list that included luminaries like Oprah Winfrey, Bruce Willis, Tim Allen, Don Johnson, Jack Nicholson, and more. Together, they have three children, two sons, Cayden Wyatt Costner and Hayes Logan Costner, and a daughter named Grace Avery Costner, born between 2007 and 2010. Kevin Costner has been granted a child support reduction in his divorce settlement with Christine Baumgartner, as reported by US media. He is now obligated to provide her with $63,000 (£50,000) per month for the care of their three children, significantly less than the previous temporary support amount of $129,000 (£102,000) that she had been receiving. It was noted that she had originally sought a larger sum in child support.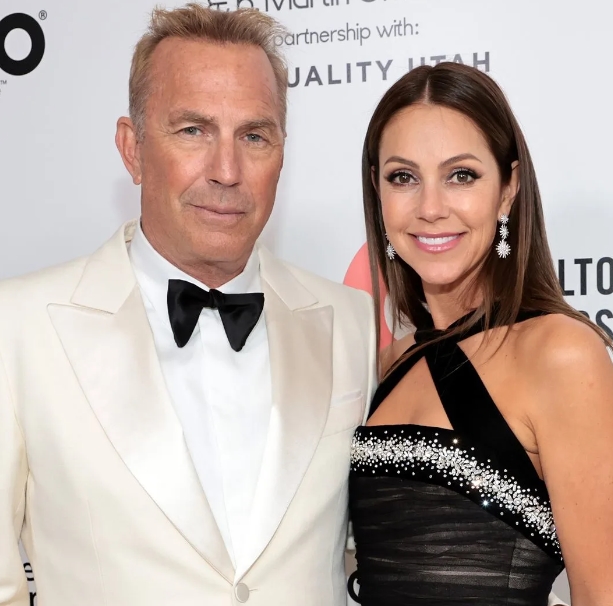 Prior to this long-term relationship, Kevin had been involved with various individuals, including a notable 16-year marriage to Cindy Costner from 1978 to 1994, which yielded three children – daughters Anne Clayton (b. April 15, 1984) and Lily McCall (b. August 4, 1986) and a son named Joe Tedrick (b. January 31, 1988). In his earlier years, Costner's dating history featured a roster of well-known names, including relationships with Bobbie Brown, Peggy Trentini, Halle Berry, Michelle Pfeiffer, and more.
Kevin Costner Net Worth

Kevin Costner is a multifaceted American talent, excelling as an actor, producer, film director, and musician, with a staggering net worth estimated at $350 million in 2023, accompanied by an impressive annual salary exceeding $40 million. As one of the wealthiest actors globally, Costner's financial success stems from his prolific and accomplished career in the realms of film, television, and music. Throughout his extensive journey, he has reached remarkable heights, including being the highest-paid actor in the world at the peak of his career. With his diverse talents and a track record of hit films, Costner undoubtedly enjoys a life of opulence.
In addition to his prosperous career, Kevin owns opulent and extravagant properties across the United States, including a sprawling 160-acre estate in Colorado, where he resides with his family. His real estate portfolio extends to luxurious homes in Los Angeles, Beverly Hills, and other upscale locations. Furthermore, Costner boasts an impressive collection of classic American cars, with more than a dozen to his name, including iconic models like the classic Mustang GT and a customized Toyota Tundra pickup truck. Complementing his professional achievements, he has also lent his charismatic presence to various brand endorsements, appearing in television commercials for esteemed companies such as Valleverde shoes, Apple Lisa computers, Turkish Airlines, and many others. Furthermore, he also owns "Ocean Therapy Solutions", a company that develops centrifuges to separate oil from water. He also opened Midnight Star Casino and Restaurant in Deadwood, S.D. in 1991.
Kevin Costner Eye Color
Kevin Costner, the charismatic and tall actor standing at 6 feet (1.85 meters) with a body weight of approximately 79 kilograms (174 pounds), possesses striking green eyes and gracefully embraces his grey hair as he ages. Recognized for his alluring physical attributes, he has earned a reputation as one of the most attractive and desirable men in the world. He has an athletic body type that complements his charismatic presence.
Costner attributes his active and healthy lifestyle to his children, who motivate him to stay engaged and energetic. His busy routine involves activities such as horseback riding and golf during his leisure hours. Furthermore, he maintains a sensible and balanced diet to support his overall well-being.