Kieran Tierney is a Scottish professional footballer. He is best known for his position as a left-back, center-back, or left-midfielder. He is famous for playing with Premier League club Arsenal, as well as representing the Scotland national team. Tierney's football journey began within the Celtic youth system, culminating in his first-team debut in April 2015, followed by his full international debut in March 2016. His transfer to Arsenal in August 2019, for a reported fee of £25 million, set a record both for a Scottish national and a player from the Scottish league. Currently, he wears the number 3 jersey for Arsenal.
Kieran Tierney Early Life & Parents
Kieran Tierney, born on 5 June 1997 in Douglas, Isle of Man, Scotland, holds Scottish nationality. He belongs to a Scottish-White ethnic background. He is the son of Michael Tierney and Gail Tierney. He spent his early life with his sister, Natalie Tierney. The family relocated to Wishaw, Scotland when he was just ten months old. As of 2023, he celebrated his 26th birthday.
Tierney's educational journey took him through St Brendan's RC and Our Lady's High School in Motherwell. He then attended St Ninian's High School in Kirkintilloch, which has a development partnership with Celtic.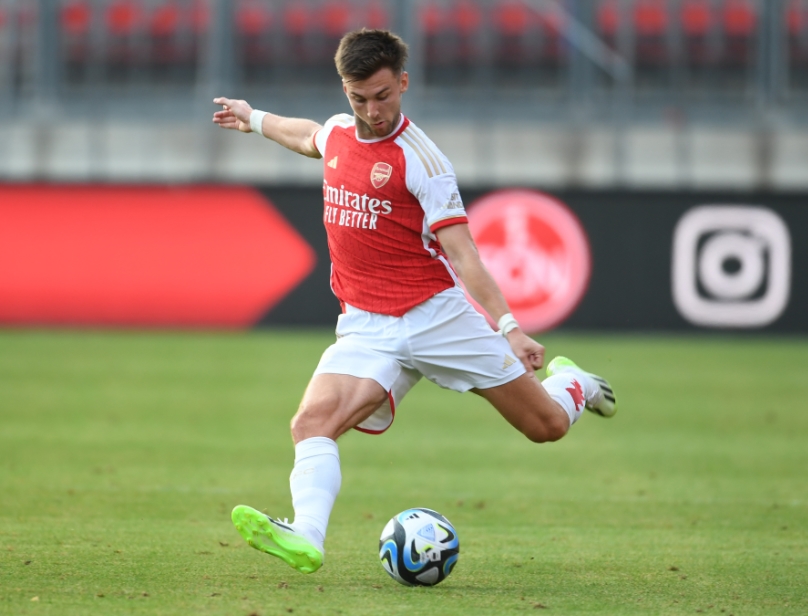 Kieran Tierney Football Career
Celtic
Kieran Tierney made his senior debut for Celtic in April 2015, appearing briefly against Dundee and playing for over an hour against St Johnstone that season.
He had a breakthrough season in 2015-16, becoming the first-choice left-back, winning awards, and signing a new contract.
In 2016, he suffered an ankle injury but continued to support Celtic.
In 2017, he returned from injury, won more awards, and played a pivotal role in a domestic treble-winning season.
He also scored a remarkable goal as captain.
His achievements continued in 2018 with a 'double treble,' although he faced injuries along the way, including a hernia requiring surgery.
Arsenal
In August 2019, Tierney joined Arsenal for £25 million.
After a double hernia operation in May 2019, he debuted for Arsenal in September 2019.
He impressed after the COVID-19 pause, winning Player of the Month in June.
He scored his first goal in July and played in the FA Cup Final.
In August 2020, he featured in the Community Shield victory.
In January 2021, his goal earned Goal of the Month.
He became the first Scot to score for Arsenal in a European competition in February.
In June 2021, he signed a long-term contract. He played regularly in 2021-22 until a knee injury in March.
Following his injury, Arsenal faced losses and missed Champions League qualification.
He returned to action at the start of the 2022–23 season.
Kieran Tierney Transfer News
Joined Arsenal on 8 Aug 2019 for the transfer fee of 27M €
Joined Celtic on 1 Jan 2016 From Celtic U20
Kieran Tierney Awards and Achievements
Celtic
Scottish Premiership: 2015–16, 2016–17, 2017–18, 2018–19
Scottish Cup: 2016–17, 2017–18
Scottish League Cup: 2017–18, 2018–19
Arsenal
FA Cup: 2019–20
FA Community Shield: 2020, 2023
Individual
UEFA Champions League Breakthrough XI: 2017
PFA Scotland Young Player of the Year: 2015–16, 2016–17, 2017–18
SFWA Young Player of the Year: 2015–16, 2016–17, 2017–18
Celtic Young Player of the Year: 2015–16, 2016–17, 2017–18
SFSA Supporters' Player of the Year: 2017
Scottish Premiership Player of the Month: October 2017
PFA Scotland Team of the Year (Premiership): 2015–16, 2016–17, 2017–18
PFA Scotland Goal of the Season: 2017–18
Celtic FC Goal of the Season: 2017–18
Kieran Tierney Relationship: Dating & Girlfriend
Kieran Tierney is presently in a relationship with his lovely girlfriend, Amy Hale, whom he's been dating for an extended period of time. They first crossed paths when Kieran was 17, with Amy being three years his junior. The couple is deeply in love and relishing their time together, with aspirations to elevate their relationship to the next level.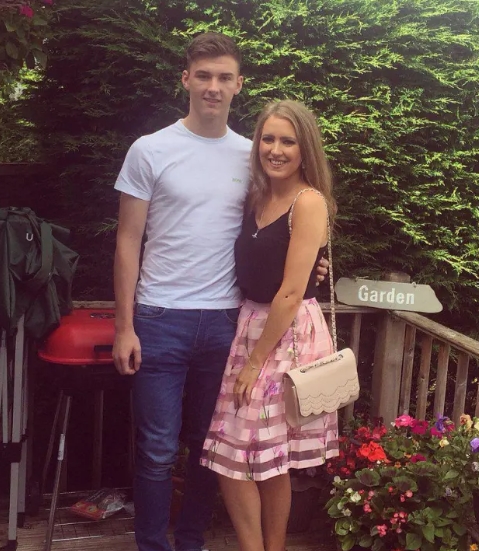 Kieran Tierney Salary & Net Worth
Kieran Tierney, a promising and accomplished footballer, has accumulated a net worth of €25 million as of 2023. His primary source of wealth comes from his football career. After successfully passing a medical examination, he inked a substantial 5-year contract with Arsenal. As of 2023, Tierney is set to earn a substantial base salary of £5,720,000, carrying a corresponding cap hit. This financial success has enabled him to indulge in a lavish lifestyle, which he finds satisfying. Furthermore, he has ventured into the world of endorsements, partnering with global brand Adidas to expand his influence beyond the football pitch.
Kieran Tierney Height, Weight & Health
Kieran Tierney, a stylish footballer, has an ideal height of 1.78 meters or 5 feet and 10 inches. He has a well-maintained bodyweight of 70 kilograms. He has got an athletic body type, a testament to his dedication to maintaining his body as a professional footballer. Tierney possesses light brown hair and eyes.
In 2022, Kieran Tierney courageously addressed the topic of mental health, inspired by the tragic loss of two friends who took their own lives. He openly discussed his own mental struggles when he first moved from Glasgow to London, sharing these experiences in Amazon's "All or Nothing Arsenal" documentary. Furthermore, he touched on personal tragedies that arose due to mental health issues. Despite contending with various injuries during his food career, Tierney presently enjoys good health.