About Lauv; Singer and Songwriter
Ari Staprans Leff better known as Lauv is an American singer, songwriter, and record producer based in Los Angeles. He is famous for releasing several hit singles including I Like Me Better (2017), Chasing Fire (2018), There's No Way (Feat. Julia Michaels) (2018). He released his debut solo single The Other on 31st March 2015. His debut EP "Lost in the Light" was released in the year 2015 and his compilation album "I Met You When I Was 18" (The Playlist) was released in the year 2018. He has written songs for other artists including the singles "Boys" by Charli XCX, "No Promises" by Cheat Codes and Demi Lovato, and "Imperfections" by Celine Dion. His debut studio album "how i'm feeling" was released on 6th March 2020. Lauv is a fully independent artist. He made his first TV show appearance as a guest on the family talk show Jimmy Kimmel Live! in January 2018. On 8th August 1994, Lauv was born in San Francisco, California, the USA; his birthplace/hometown. He spent his early childhood in a suburb of Atlanta, Georgia, before his family relocated to a suburb of Philadelphia, Pennsylvania. His birth name/real name is Ari Staprans Leff. As of 2019, he celebrated his 25th birthday. His zodiac sign is Leo and his religion is Christian. His nationality is American and his ethnicity is Mixed. He has Ashkenazi Jewish ancestry on his father's side and Latvian ancestry on his mother's side. As per his education, he completed his studies at Radnor Middle School in Wayne, Pennsylvania, and later joined Claremont High School, California. Later, he obtained a major in music technology from New York University. He was born to his parents; father, Stuart Leff (Teacher), and mother, Silvija Staprans (Vaccine Researcher). Regarding his siblings, he has two sisters. During his junior year, he signed a publishing deal after the success of his song "The Other" but he decided to finish university and "enjoy it" having only a year left and because he was also feeling "fortunate enough to be able to go there". Scroll down to know more about his full biographhy including his personal life, net worth, career, albums, songs, tours, family details, birthday, age, wiki, facts, height, and more.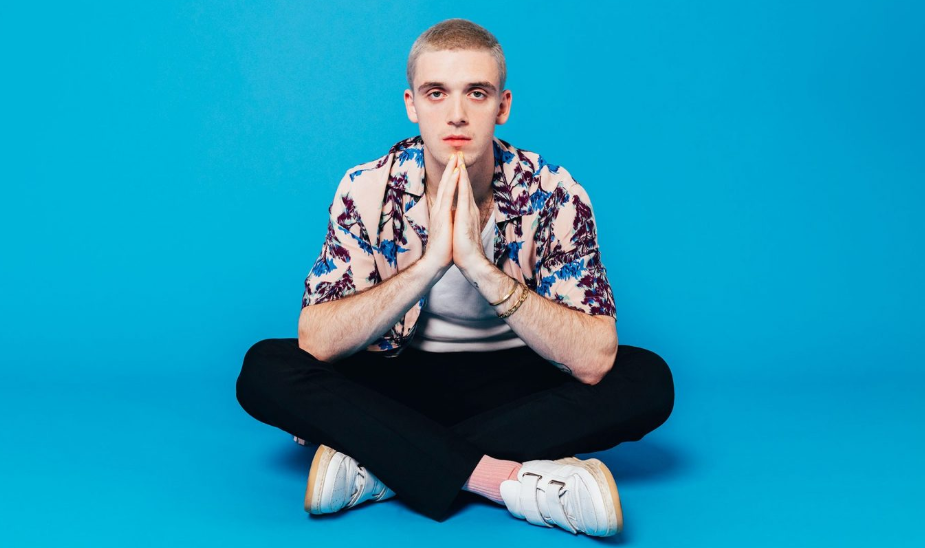 Source: @dailybayonet.com
Lauv's Singing Career
Lauv formed his first band Somersault Sunday and released his first single "Say Hello to The Ground" before the year 2014.
He was known also for his basement concerts in his early middle and high school years.
After that, he focused on writing and producing for other artists during college, straying from his personal songwriting style.
While getting over a break-up in the fall of 2014, he co-wrote "The Other" with Michael Matosic.
With "The Other", he also discovered his stripped-down electronic pop sound which is a fusion of rhythm and blues and indie-pop with influence from jazz guitar.
The song gained blog attention and, after he uploaded it to SoundCloud in 2015, went viral, peaking at number three on blog aggregator Hype Machine, and hitting the Global Top 100 on Spotify.
He then signed to the publishing company Prescription Songs after graduating from NYU.
He released his debut EP, "Lost in the Light", which featured "The Other" on 25th September 2015.
Apart from releasing the single "Question" featuring Travis Mills in 2016, he also worked on writing and producing songs for other artists.
He co-wrote and co-produced "No Promises" for Cheat Codes and Demi Lovato, which reached number 7 on the Billboard Pop Songs chart.
In an interview with iHeartRadio, he stated that he's been friends with Trevor Dahl from Cheat Codes since "back in the Myspace days".
On 19th May 2017, he released the single "I Like Me Better", an up-tempo track inspired by his relationship that began shortly after he moved to New York City. His single peaked at number 27 on the Billboard Hot 100, earned platinum certification in seven countries (including the US), and gold certification in three.
In the year 2017, he headlined his own "Late Nights, Deep Talks" tour, in which he performed in eight cities across the United States. The tour began on 23rd May on Los Angeles and concluded on 7th June in New York City.
On 9th July, he also performed at Summerfest in Milwaukee, Wisconsin.
It was also announced on 4th September 2017, that he would be joining Ed Sheeran as the supporting act on his Divide Tour in Asia.
He embarked on his first world tour, "I Met You When I Was 18", in the first half of 2018.
The tour began on 18th January in Seattle, Washington, and concluded on 29th April in Oslo, Norway.
During the tour, he had a box named "My Blue Thoughts", in which he told fans to write down anything they wanted to and put it inside. He commemorated the notes on his blog mybluethoughts.world.
On 30th August 2018, he released the single "Superhero", a song inspired by a note from the box and also he performed at Lollapalooza in Chicago on 3rd August 2018.
In May 2018, he released I Met You When I Was 18 (The Playlist), a 17-track collection of new and previously released tracks, including the singles "I Like Me Better" and "The Other", that he had been working on over the course of a few years.
By August 2018, it had been streamed over 1 billion times on Spotify.
In June 2018, he ranked number one on Billboard's Emerging Artists chart, dated June 9.
As of September 29, he had been at the top spot of the chart for a total of 13 weeks.
He released the single "There's No Way", a collaboration with Julia Michaels, on 27th September 2018.
He released the single "I'm So Tired..." with Troye Sivan on 24th January 2019.
They also performed the song on Jimmy Kimmel Live on 7th February 2019.
In November 2018, he announced his first headlining tour starting the next year in Asia, including India, Singapore, Thailand, Philippines, Hong Kong, Indonesia, and Japan which began on 13th May 2019, in Mumbai, India and concluded on May 30 in Tokyo.
On 25th April 2019, he released the single and music video for "Drugs & the Internet", which he says he wrote when he was struggling with feelings of emptiness and depression which is the second single from his debut studio album "How I'm Feeling".
In the next year, he released several such tracks including "Sad Forever", "Feelings", and "Mean It", the latter a collaboration with indie-pop band LANY.
In August he released "Fuck, I'm Lonely", a collaboration with British singer Anne-Marie for the soundtrack of the third season of 13 Reasons Why. The track was also included on his debut album.
The album is being promoted with the How I'm Feeling Tour, which began in Washington, D.C. on 5th October 2019, and will conclude in Perth, Australia on 26th November 2020. It will also travel throughout the United States, Europe, New Zealand, and Australia.
He then made his debut in K-pop through his collaboration with BTS for the song "Make It Right", which is an ode to ARMY (BTS fans).
He also made another song with BTS called "Who".
He made his debut in Bollywood through a collaboration with composer Rochak Kohli for the song "Dil Na Jaaneya", which features on the soundtrack of Bollywood film "Good Newwz".
On 6th March 2020, he released his debut album "How I'm Feeling".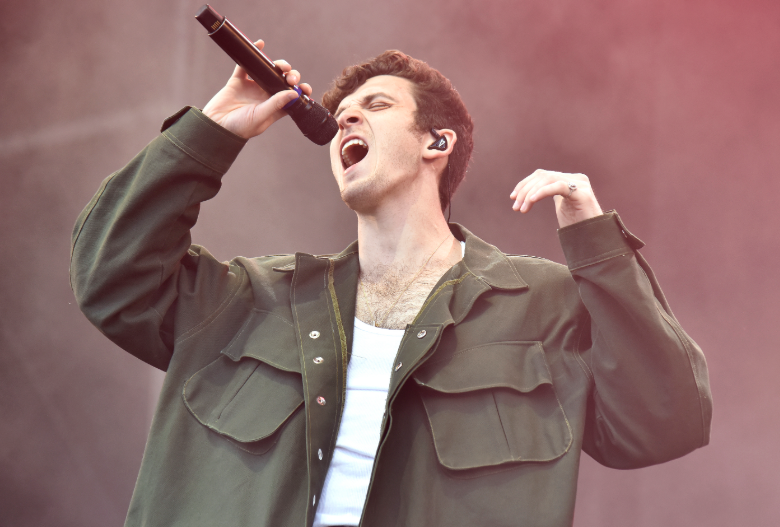 Source: @time.com
Lauv's Personal Life
Lauv is not married yet and he is still to get married. Previously, he was in a relationship with his girlfriend Julia Michaels. He dated pop musician Julia Michaels for several months in 2018, before they broke up at the end of the year. They have often performed together in public and didn't shy away from sharing their romantically perfect life on social media. As of now, he seems to be single as there is no rumors about his dating history with anyone. He is enjoying his present life happily without any disturbances. He is currently focusing on his career rather than spending his valuable time making girlfriend/dating anyone. His sexual orientation is straight and he is not gay.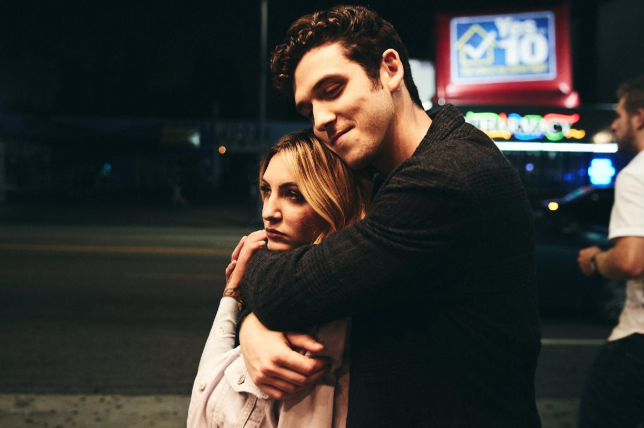 Source: @pinterest.com
Lauv's Net Worth 2020
Lauv is an American singer, songwriter, and record producer based in Los Angeles. With his career as singer, he has accumulated a huge amount of money. As of 2020, the net worth of Lauv is estimated to have $2 Million as per sources. Being a well-known singer, he is surely earning a huge amount of salary from his career. His major source of income/wealth is from singing career, tours, record sales, and more. He is satisfied with his earnings at present.