About Lil Durk
Lil Durk is an American singer who is famous for having released a couple of commercially successful and critically acclaimed singles like "My Beyonce and Like Me". He is also well recognized for collaborating with established hip-hop stars such as French Montana, Lil Reese, and Meek Mill.
Lil Durk is also a songwriter as well as a rapper too. He has written several songs in his career such as "Remember My Name" (2015), "Lil Durk 2X" (2016), "Signed to the Streets 3" (2018), "Love Songs 4 the Streets 2" (2019), "Just Cause Y'all Waited 2" (2020), "The Voice" (2020). He began his first breakthrough social media channels like Myspace and YouTube. He released his debut studio album "Remember My Name" on 12th May 2015. He was featured on Canadian rapper Drake's single, "Laugh Now Cry Later" on 14th August 2020.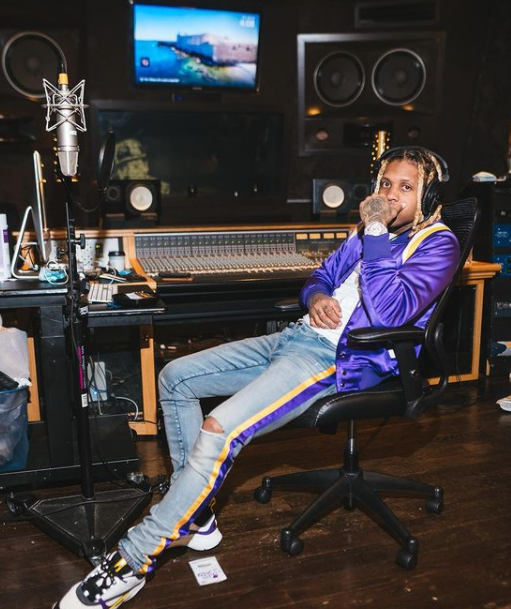 Source: @instagram.com/lildurk
Early Life and Family
Lil Durk took birth on 19th October 1992 with the real name or full name of Durk Derrick Banks. His birthplace is Chicago, Illinois, U.S. He is of American nationality whereas he belongs to an Afro-American ethnic background. He holds the Christianity religion. His race is black. Lil's present age is 28 and he will be celebrating his 29th birthday on 19th October of 2021. Lil's horoscope is Libra as per his birthdate.
Durk was born to his father, Dontay Banks who was handed life imprisonment in 1994 when he was 7 months old. He had one sibling a younger brother named Dontay Banks, Jr., who is better known as DThang.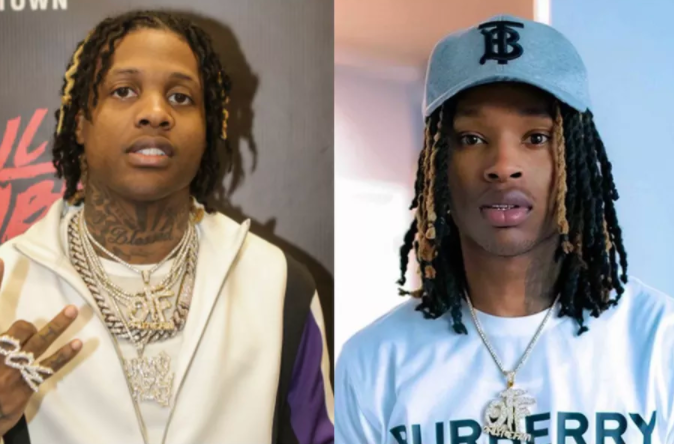 Source: @revolt.tv
Regarding Lil's education, he dropped out of his high school, Paul Robeson High School, in order to join the Black Disciples, a street gang in Chicago.
Lil Durk Girlfriend & Children
Lil Durk is a married guy. However, as of now, he is in a romantic relationship with his beautiful girlfriend India Royale. He has six children named Zayden Banks, Skyler Banks, Angelo Banks, Willow Banks, Bella Banks, Du'mier Banks. His sexual orientation is straight.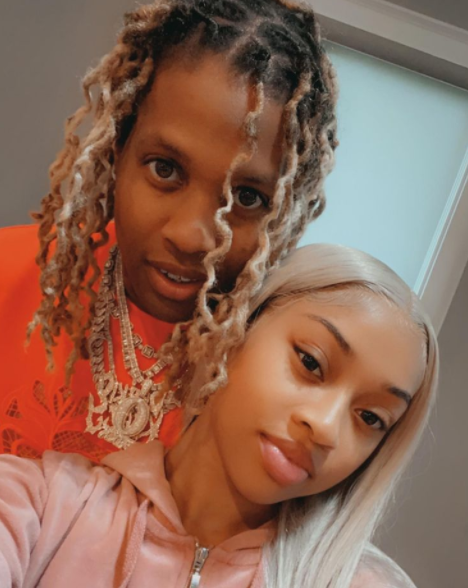 Source: @instagram.com/lildurk
Lil was previously married to Nicole Covone as well as he dated Dej Loaf too.
Furthermore, Lil was arrested on a weapon charge and sentenced to three months in jail in 2011. As well, he was arrested after allegedly throwing a loaded .40 caliber handgun into his car when police approached him on South Green Street in Chicago on 5th June 2013. He was later released on 18th July 2013. Lil was finally cleared of disregarding probation on 19th August 2016 when he was arrested on felony gun charges; the judge dropped the charges.
Net Worth and Salary
Lil Durk has a net worth of $3.5 million as of 2021. He gained his wealth from record sales, streaming platforms, shows, and features. He has a salary of around $1,391,000 per year. Lil's major source of income is from his singing and songwriting career. Durk has done endorsement work for Ethika clothing, Young and Reckless clothing, Luc Belaire.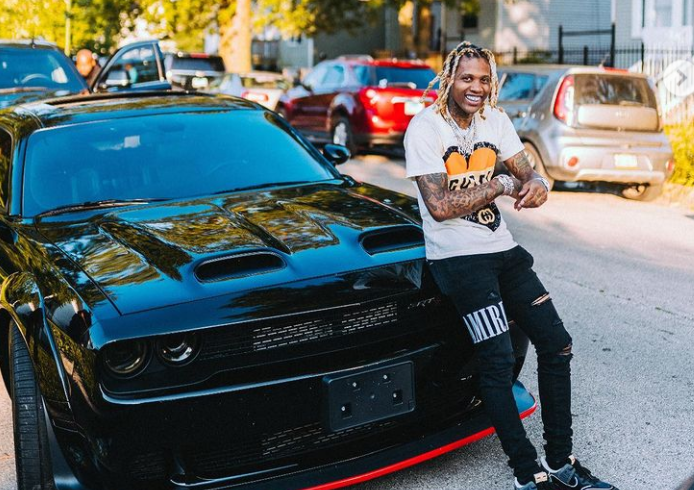 Source: @instagram.com/lildurk
Body Measurement - Height and Weight
The height of handsome singer Lil Durk is 5 ft 9 in or 175 cm and his body weight is around 72 kg or 159 lbs. He has black hair and eyes. Lil's body build is slim. He has inked many more tattoos on his body.
Albums List
2015 - "Remember My Name"
2016 - "Lil Durk 2X"
2018 - "Signed to the Streets 3"
2019 - "Love Songs 4 the Streets 2"
2020 - "Just Cause Y'all Waited 2"
2020 - "The Voice"
Singles
2012 - "L's Anthem"
2013 - "Dis Ain't What U Want"
2014 - "Money Talk"
2015 - "WYDTM", "Decline", "Like Me", "What Your Life Like"
2016 - "She Just Wanna", "Money Walk", "Eyes"
2017 - "Trap House (Remix)", "Shoot Sum", "Real", "Gang Gang", "True or False", "Nobody Know", "Make It Out", "Crossroads", "1(773) Vulture"
2019 - "No Label", "Home Body", Turn Myself In", "Like That", "Bougie", "Riot"
2020 - "Chiraq Demons", "All Love", "3 Headed Goat", "Gucci Gucci", Backdoor"
2021 - "Jump"
Guest Appearances
2020 - "Party In Heaven", "No Auto", "Safest", "No Ice", "Till The Morning", "Til the War Is Won", "When You Down", "Double R", "Back Again", "Movie", "Pain Away", "Yes Sir"
Other charted and certified songs
2020 - "No Auto", "Watch Yo Homie", "When You Down", "Pain Away", "Movie", "Redman", "Refugee", "Death Ain't Easy", "Still Trappin'"
2021 - "Finesse Out the Gang Way", "Switched Up", "Should've Ducked", "When I'm Lonely", "Every Freakin' Day", "I Don't Know", "Kanye Krazy", "Hellcats & Trackhawks"
Promotional singles
2015 - "Tryna' Tryna'",
2016 - "Hated On Me", "Shooter2x"
2018 - "Neighborhood Hero", "India, Pt. II"
2020 - "Trench Bitch"