Mark Henry Biography
An American powerlifter, Olympic weightlifter, strongman, and retired professional wrestler, Mark Henry is currently signed to WWE under a Legends contract. He is best known for being a successful powerlifter. In 1995, he managed to win WDFPF World Championship as he broke the WDFPF world records for the squat, the deadlift, and total weight and was a U.S. National Weightlifting Champion in 1993, 1994, and 1996. He was also crowned as US National Champion on 2 occasions. He also won the first annual Arnold Strongman Classic in 2002. His accomplished career as a professional wrestler during which he became WWE's World Heavyweight Championship and two-time WWF World Champion. In September 1996, Mark made his wrestling debut in a match against Jerry Lawler at "In Your House: Mind Games" event. As well, he made his theatrical film debut in the romantic comedy movie, "MacGruber" in 2010 whereas he made his first TV show appearance on the popular talk show, "Late Night with Conan O'Brien" in 1996. WWE Raw Legends Night Live Streaming - Sony Sports at 6.30 AM as WWE legends on the guest list will include Booker T, Big Show, Mark Henry, Torrie Wilson, Boogeyman, Mark Henry, and more as they will kick start the new year in unforgettable fashion. Scroll down to know much about Mark Henry's Full Biography, Interesting Facts, Career Timeline, Personal Life, & more.
Famous For

Being an American powerlifter, Olympic weightlifter, strongman, and retired professional wrestler.
Being the first annual Arnold Strongman Classic in 2002.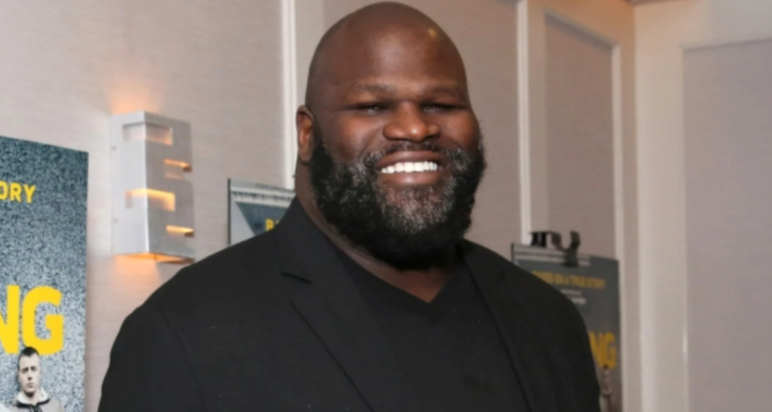 Source: @wrestling-world.com
Early Life of Mark Henry

On 12th June 1971, Mark Henry took birth with the real name or full name of Mark Jerrold Henry in Silsbee, Texas, the U.S. (birthplace/hometown) however, his current residence is in Austin, Texas. He holds an American nationality and African-American ethnicity. He is from Christianity religion and his race is black. He happily celebrates his birthday on 12th June of every year and he has celebrated his 49th birthday as of 2020 though as his birthdate, his star sign is Gemini. He is the son of Ernest Henry (father) and Barbara Jean (mother). His father passed away from complications from diabetes when Mark was 12. He has one sibling an older brother, Pat Henry. He comes from a family in which almost all of the men are larger than average, especially his great uncle Chudd, who was 6 ft 7 in, weighed approximately 500 lb (230 kg), never had a pair of manufactured shoes, and was known as the strongest man in the Piney Woods of East Texas. Henry went to the Silsbee High School in his hometown of Silsbee.
Career of Mark Henry

Powerlifting Career
Mark Henry commenced his wrestling career being "the world's strongest teenager" by the "Los Angeles Times" as he was a three-time Texas state champion with state and national records in all four powerlifting categories-the squat at 832 lb (377 kg), bench press at 525 lb (238 kg) and deadlift at 815 lb (370 kg) as well as the total at 2,033 lb (922 kg).
He then came second only to the legendary six-time World Powerlifting Champion Kirk Karwoski in July 1990 at the USPF Senior National Powerlifting Championships when he was 19-year-old and also he won the United States National Junior Championships in April 1991 as he became 1991's International Junior Champion in Powerlifting.
He broke all three junior (20 and under) American records 12 times, and became the United States' top Superheavyweight, surpassing Mario Martinez in his first year in competitive weightlifting.
In late 1992 he took the win at the USA Weightlifting American Open[15] and further proved his dominance on American soil by winning not only the U.S. National Weightlifting Championships but also the U.S. Olympic Festival Championships in 1993 and 1994.
Henry managed to outclass the lifter in second place by 286 lb (130 kg), defeating not only five-time IPF World Powerlifting Champion and 12-time USAPL National Powerlifting Champion Brad Gillingham, but also America's Strongest Man of 1997 Mark Philippi.
During this period he connected with WWE owner Vince McMahon for the first time, which led to him signing a 10-year deal as a professional wrestler.
As well, he became the largest athlete in Olympic history and was voted captain of the Olympic weightlifting team at 6-foot-4-inches tall and 414 lb (188 kg) bodyweight however he broke his leg in the fall of 1996 since his career starts as a professional wrestler shortly after the Olympics.
Professional wrestling career

Mark made his first appearance on World Wrestling Federation (WWF) programming on the 11th March 1996 episode of "Monday Night Raw", where he press slammed Jerry Lawler when he was at the age of 24 as WWF signed him to a ten-year contract after he competed in the 1996 Summer Olympics.
He defeated Lawler in his debut wrestling match at In Your House: Mind Games on 22nd September 1996 and served as a cornerman for Barry Windham in a match against Goldust on the 4th November episode of "Raw".
Henry defeated Hunter Hearst Helmsley, Crush and Goldust in a tug of war contest on the 17th November episode of "Superstars" whereas he was a regular fixture on WWF programming, defeating Steve Lombardi on the 15th December episode of "Raw", and beating The Sultan on the 27th December episode of "Shotgun" by the end of the year.
After that, he joined the faction with Farooq, The Rock, Kama Mustafa, and D'Lo Brown on 12th January 1998 and also competed at WrestleMania XIV in a tag team Battle Royal with Brown as his partner, but they did not win.
Henry gave himself the nickname "Sexual Chocolate", adopting a ladies' man character and turned on Brown and helped Jarrett win the match and the titles during a match at the August 1999 SummerSlam pay-per-view between Brown and Jeff Jarrett for the WWF Intercontinental and WWF European Championships. But, he lost the title one month later to Brown at the Unforgiven pay-per-view.
He was sent to Ohio Valley Wrestling (OVW) to improve his conditioning and wrestling skills in 2000 and he surprised everybody when he won the first event, setting a world record in the process by lifting the Apollon's Axle three times overhead.
Then, he returned to the WWE the next month and was sent to the "SmackDown!" brand and again returned to WWE television on the "Raw" roster as a heel where he found some success as a member of "Thuggin' And Buggin' Enterprises" in August 2003.
Besides, he made his return to television, as he interfered in a WWE Tag Team Championship match during the 30th December episode of "SmackDown!" as he was involved in a Battle Royal for the vacant World Heavyweight Championship on the 10th January 2006 episode of "SmackDown!" and was finally eliminated by Kurt Angle, who won the title.
Henry entered the King of the Ring Tournament and lost to Bobby Lashley in the first round as he defeated Angle by countout at Judgment Day.
He returned on the 11th May 2007 episode of "SmackDown!" and then began a short feud with Kane, defeating him in a Lumberjack Match at One Night Stand whereas he defeated Kane and Big Show in a Triple Threat match to capture the ECW Championship in his debut match as an ECW superstar at Night of Champions and he was awarded the European Championship, which he later lost the title to Hardy at September's Unforgiven in the Championship Scramble match. He also attempted to regain the championship throughout the end of 2008, and had a match against Hardy at No Mercy, but failed as he was unsuccessful.
Henry qualified for the Money in the Bank ladder match at WrestleMania XXV at the start of 2009 but he was unsuccessful at WrestleMania, however, as CM Punk won the match.
He was also traded to the Raw brand and re-debuted for the brand that night as the third opponent in a three-on-one gauntlet match against WWE Champion Randy Orton on 29th June, which he won, turning Henry into a face in the process as he formed a tag team with Montel Vontavious Porter and the two challenged the Unified WWE Tag Team Champions Jeri-Show (Chris Jericho and The Big Show) for the title at Breaking Point but were unsuccessful in August 2009.
He also mentored Lucky Cannon in the second season of "NXT" and was drafted to the SmackDown brand as part of the 2011 WWE draft on 25th April 2011 though he faced Big Show in a singles match at Money in the Bank and won.
Henry lost the World Heavyweight Championship to Big Show in a chair match at TLC: Tables, Ladders & Chairs however, he was suspended indefinitely (in storyline) by SmackDown General Manager Theodore Long on the 3rd February episode of "SmackDown", after Henry physically accosted Long as he demanded a one-on-one rematch that night with Bryan.
He then faced CM Punk for the WWE Championship on the 2nd and 9th April episodes of "Raw" which he won by count-out and disqualification; as a result, Punk retained his title.
On 14th May, Henry announced he was going under a career-threatening surgery for an injury as he made his return on the 4th February 2013 episode of "Raw", brutally attacking Daniel Bryan, Rey Mysterio, and Sin Cara after a nine-month absence.
Henry failed in his title challenge against Cena after submitting to the "STF" on 14th July at the pay-per-view and returned to in-ring action on 24th November at "Survivor Series", answering Ryback's open challenge and defeating him whereas he was unsuccessful in the Elimination Chamber match for the vacant Intercontinental Championship at Elimination Chamber.
He teamed with Jack Swagger to win a Fatal 4-Way tag team match to earn their spots in the Royal Rumble match at Royal Rumble pre-show on 24th January 2016 as he got the victory and entered the Rumble match at #22 and lasted only 47 seconds when he was quickly eliminated by The Wyatt Family.
Henry returned at the Royal Rumble on 29th January 2017 as entrant number 6, only to be eliminated by Braun Strowman but, he unsuccessfully competed in the Andre the Giant Memorial Battle Royal at WrestleMania 33.
Additionally, he retired and transitioned into a backstage producer role following WrestleMania 33 although he later made his return in a backstage cameo at the "Raw 25 Years" event in January 2018.
It was announced on 19th March 2018 that Henry would be inducted into the WWE Hall of Fame as Henry participated in the event's Royal Rumble match, scoring 3 eliminations, but was himself eliminated by Daniel Bryan and Dolph Ziggler on 27th April.
Moreover, he can be seen in video games like, "WWE 2K15", "WWE 2K19", "WWE 2K18", and amny others.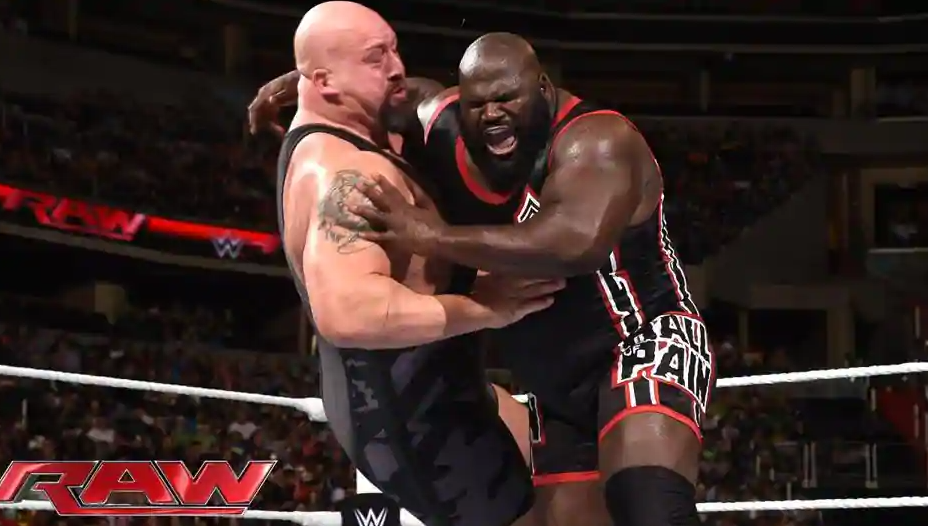 Source: @hindustantimes
Awards, Honors, and Achievements of Mark Henry

Powerlifting
Championships Participation – High School Level
Two times 1st place in Texas State High School Powerlifting TEAM Championships (in Division I under Silsbee High School)
1st place in Texas State High School Powerlifting Championships 1988 in SHW division
1st place in Texas State High School Powerlifting Championships 1989 in SHW division
Professional wrestling
Cauliflower Alley Club
Iron Mike Mazurki Award (2019)
Pro Wrestling Illustrated
Most Improved Wrestler of the Year (2011)
Ranked No. 9 of the top 500 singles wrestlers in the PWI 500 in 2012
Ranked No. 472 of the top 500 greatest wrestlers in the "PWI Years" in 2003
World Wrestling Federation/Entertainment/WWE
ECW Championship (1 time)
World Heavyweight Championship (1 time)
WWF European Championship (1 time)
WWE Hall of Fame (Class of 2018)
Slammy Award
Personal Life of Mark Henry

Reflecting on Mark Henry's personal life, he is a married guy. He was married to his wife Jana with whom he was in a romantic relationship for a very long time. They both seem extremely happy in their domestic life. She's supportive of him and the profession that he is in. There's much love between the two and hope it will remain in the coming days too. The couple has a son named Jacob, and a daughter named Joanna. Furthermore, talking about his sexual orientation, he is straight.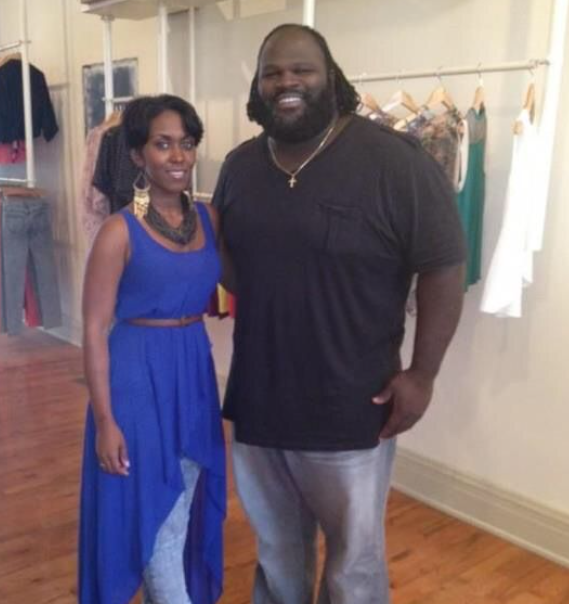 Source: @pinterest
Net Worth of Mark Henry

Moving towards Mark Henry's net worth, he has a worth of around $4.5 million as of 2020. Mark has earned a fine amount of money from his career as his major source of income is from his wrestling career. He has also a handsome amount of salary too which is around $900,000 per year. He is in love with luxurious cars and houses as he drives a Hummer that he won in the 2002 Arnold Strongman Classic. In addition, he has also appeared in a TV commercial for - Carl's Jr. Tex Mex Bacon Thickburger, Hardee's from where he earns a fine amount of money.
Body Measurement of Mark Henry

The World Strongest Man, Mark Henry stands at a tall height of 6 ft 2 in or 188 cm whereas his body weight is around 163 kg or 359 lbs. Henry regularly hits the gym to ensure that he maintains his enviable strength. Apart from lifting heavyweights in the gym, he also focuses on cardio sessions. Overall, he tries to do cardio 4 times a week. Mark has black hair and black eyes as he has a long black beard too. Moreover, his body measurement is 32-26-32 inches whereas his body build type is large. Recently, Mark left everyone shocked after he was spotted using a scooter to get around. One of his legs was rested on the scooter, and it was hard to see what really happened to it. Meanwhile, Randy Orton did acknowledge Mark's injury as he poked fun of him for driving around in a scooter.