An American-Canadian actor, comedian, executive producer, screenwriter as well as a playwright is named for Matthew Perry. He rose to fame after his role as Chandler Bing on the NBC television sitcom "Friends" which ran from 1994 to 2004. He and the rest of the six-member main cast ensemble were each making $1 million per episode by 2002. He first showed up in the coming of age drama film "A Night in the Life of Jimmy Reardon" (1988) playing the character of Fred Roberts. In 1979, he had his television debut, when he appeared in ABC's drama series "240-Robert". He played as Arthur in the episode titled Bank Job. He has appeared in a number of films, including Fools Rush In (1997), The Whole Nine Yards (2000), and 17 Again (2009). He was also the co-creator, co-writer, executive producer, and star of the ABC sitcom "Mr. Sunshine" which ran from February to April 2011. In 2018, Business Insider reported Perry's net worth to be around $80 million and his net worth as of 2020 is believed to have $120 Million. Scroll down to get more information about his full biography, family details, facts, birthday, wiki, net worth, girlfriend, and more.
Click Here To Know About Everything About Matthew Perry's Fiance, Molly Hurwitz
Famous For
For his role in the popular TV series Friends (1994-2004) as Chandler Bing.
For his appearance in various movies including She's Out of Control (1989), Call Me Anna (1990), Getting In (1994), Fools Rush In (1997), Serving Sara (2002), The Ron Clark Story (2006), and 17 Again (2009).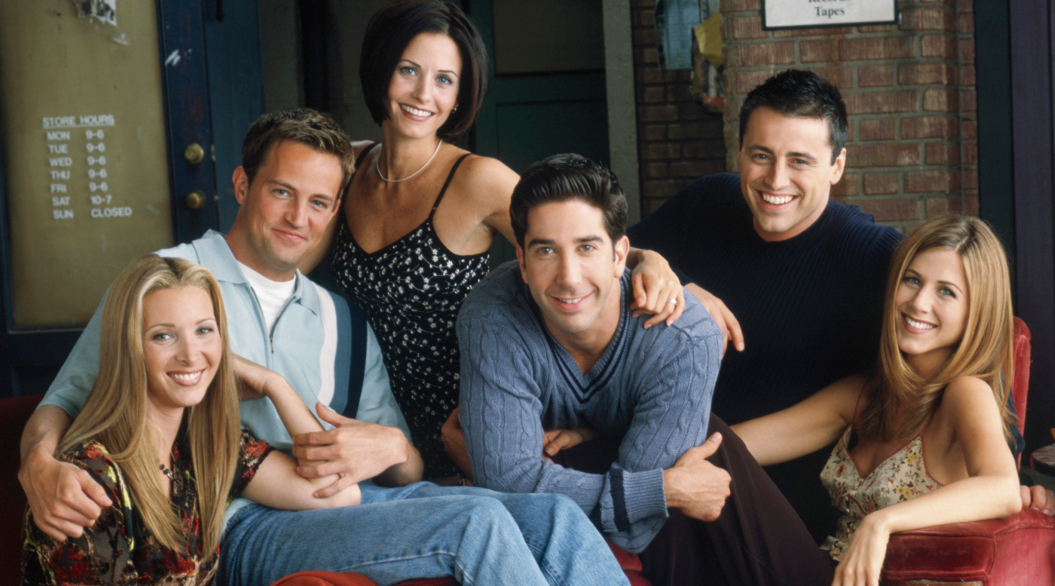 Source: @changeview.com
Early Life of Matthew Perry
Matthew Perry was born on 19th August 1969 with the birthname/real name of Matthew Langford Perry. His birthplace/hometown is in Williamstown, Massachusetts, the USA. He belongs to American nationality and he is of mixed ethnicity. He holds both Canadian and American citizenship. His race is White. He was born to his parents; John Bennett Perry (father) and Suzanne Morrison (mother). He was raised in Ottawa, Ontario. His mother was the press mediator of the Prime Minister of Canada, Pierre Trudeau throughout the '80s and '90s and his father was a professional actor. He missed the part of his middle finger due to the adverse door-shut incident that occurred during his infant period. His parents divorced before his first birthday and his mother subsequently married broadcast journalist Keith Morrison. Concerning his education, he attended Ashbury College in Ottawa where he was ranked as a top junior tennis player across Canada. Later, he shifted to Los Angeles with his father to reside there, and in the meanwhile following his father he took a keen interest in developing his acting skills. He performed numerous shows and acts in the school days however he maintained the status of an enthusiastic tennis player and was titled as 17th countrywide in the junior singles group and third in doubles sort. After completing the high school level, he joined the University of Southern California to complete his graduation and he was offered a major role in the television show named "Second Chance" and began his acting career. His Zodiac sign is Leo. As of 2019, he celebrated his 50th birthday. Perry's religious beliefs are not known.
Career of Matthew Perry
Matthew Perry went on to play Chazz Russell in the TV series "Second Chance" and after 13 episodes, "Second Chance" became "Boys Will Be Boys", with the plots refocused on the adventures of Chazz and his teenage friends.
He stayed in Los Angeles and made his screen debut in the 1988 film "A Night in the Life of Jimmy Reardon".
He had a three-episode arch on the series "Growing Pains" in 1989.
He was cast as a regular on the 1990 CBS sitcom "Sydney".
Later, he made a guest appearance on "Beverly Hills", 90210 as Roger Azarian in 1991.
He landed his next TV starring role on the ABC sitcom "Home Free", which aired only 11 episodes in the spring of 1993, followed by a sitcom pilot titled LAX 2194.
He had played exceptional roles in the television series like "Friends" which was one of the popular comic series on the television.
The program earned him an Emmy nomination in 2002 for Outstanding Lead Actor in a Comedy Series, along with Matt LeBlanc, but the two lost to Ray Romano".
After that, he appeared in films such as Fools Rush In (alongside father John Bennett Perry and Salma Hayek), Almost Heroes, Three to Tango, The Whole Nine Yards (alongside Bruce Willis) and its sequel The Whole Ten Yards, and Serving Sara.
He made his world stage entrance in "The West End" in London in May 2003.
His three appearances in that series (twice in the fourth season and once in the fifth) earned him two Emmy nominations for Outstanding Guest Actor in a Drama Series in 2003 and 2004.
He made his directorial debut in an episode of the 4th season of the American comedy-drama Scrubs where he guest-starred as "Murray Marks", an operator of a small airport's traffic control team.
He then starred in the TNT movie, "The Ron Clark Story" also known as "The Triumph" which premiered August 13, 2006.
He received a Golden Globe nomination as well as an Emmy nomination for his performance.
He appeared in Aaron Sorkin's drama "Studio 60 on the Sunset Strip" in 2006-2007.
In 2006, he began filming "Numb". It was finally released to DVD on May 13, 2008.
He also appeared in David Mamet's Sexual Perversity in Chicago in London.
In the year 2009, he starred in the film "17 Again" playing the older Mike O'Donnell.
He then starred in the offbeat film "Birds of America" as Morrie Tanager, an uptight man who has to deal with his siblings in the year 2008.
His new comedy pilot, "Mr. Sunshine", based on Perry's original idea for the show, was bought by ABC and later appeared on "Go On".
In 2012, he guest-starred on the CBS drama "The Good Wife", an attorney Mike Kresteva.
In 2013, he reprised his role in the fourth season.
He made his British TV debut in the one-off comedy program "The Dog Thrower", which aired on May 1 as part of Sky Arts' Playhouse Presents in the year 2014.
From 2015 to 2017, Perry starred in, co-wrote, and served as executive producer of a revival of the sitcom "The Odd Couple" on CBS.
He played the lead role in a new production of his play "The End of Longing".
In March 2017 Perry again reprised his role as attorney Mike Kristeva, in "The Good Fight", a sequel show to the CBS drama The Good Wife.
He starred as Ted Kennedy in the mini-series The Kennedys: After Camelot in 2017.
Awards / Achievements / Nominations of Matthew Perry
Matthew won the "Screen Actors Guild Award" for "Outstanding Performance by an Ensemble in a Comedy Series" for "Friends" in 1995. He shared the award with other members of the main cast. In the year 2004, he received the "Teen Choice Award" for "Choice TV Actor-Comedy" for his role in the series "Friends".
Personal Life of Matthew Perry
Source: @hellomagazine.com
Matthew Perry is not married yet and he is still to get married. At present, he is assumed to be single. His personal status has been disclosed but rumors affiliate him to be conceptualized as a gay focusing more on his quotes and statements made. He visited the rehab center for treatment of unrevealed addiction issues. His sexual orientation is straight.
Previously, he was in an affair/secret relationship with Lizzy Caplan for six long years. He broke up with her as he didn't want to get married. He was also in a relationship with Julia Roberts for a year. He met Julia Roberts on the set of the TV series Friends (1994-2004) in 1995. Soon after that, they started spending time together in Los Angeles. However, their relationship didn't last long, and they split up in 1996.
Recently he got engaged to Molly Hurwitz. They got engaged on 26 November 2020. Upon engagement, Perry said, "I decided to get engaged. Luckily, I happened to be dating the greatest woman in the face of the planet at this time".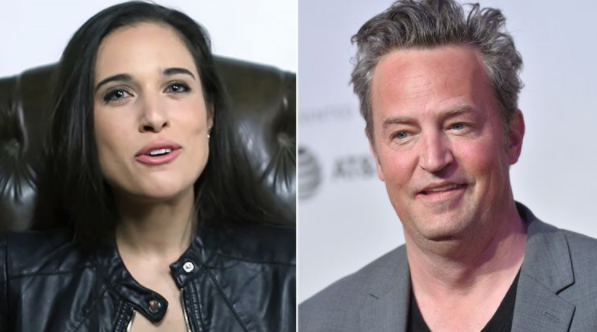 Source: @news.sky.com
He completed a 28-day program in 1997 for a Vicodin addiction. Due to which his weight fluctuated drastically over the next few years and once dropped down to 145 pounds (66 kg). He lost 20 pounds (9.1 kg) in 2000 due to pancreatitis and again entered rehab in February 2001 for addiction to Vicodin, methadone, amphetamines, and alcohol.
In August 2018, it was reported that Perry had abdominal surgery to repair a gastrointestinal perforation. On 15th September 2018, he revealed in a tweet that he had spent 3 months recovering in the hospital, suggesting the surgery took place in June 2018.
Net Worth of Matthew Perry
Matthew Perry is an American-Canadian actor, comedian, executive producer, screenwriter, and playwright. He has accumulated a huge amount of money from his acting career. His major source of wealth is from his acting career. He was offered approximately $750,000 per episode for the "Friends" series. He is ranked as one of the richest celebrities in the television industry. His exact net worth is estimated to have $120 Million as of 2020 as per sources. He is living a luxurious life. He is very successful in his private life as well as in his professional life. Whereas his exact salary, assets, house, the car is unknown. He is living a luxurious lifestyle from his earnings. Together with his fellow star Jennifer Aniston, Perry appeared in a print ad for Microsoft (1997). He has also appeared in a TV commercial for Hanes underwear (1993) together with Michael Jordan. In the year 2018, Business Insider reported his net worth to be around $80 million.
Body Measurements of Matthew Perry
With an average body build, he stands at the tall height of six. He has a balanced weight of 66 Kg. He has a brown color eye and salt paper hair. His body specifications like chest, arms or biceps, and waist measurements are not known. His shoe size is 10 US. Overall, he has got a healthy body with a charming personality.