Robert Rihmeek Williams professionally named Meek Mill is an American rapper, songwriter as well as an activist. Meek embarked on his music career as a battle rapper and later formed a short-lived rap group, The Bloodhoundz. His debut album, Dreams, and Nightmares, was released in 2012 under MMG and Warner Bros. Records. The album, preceded by the lead single "Amen" (featuring Drake), debuted at number two on the U.S. Billboard 200. In August 2019, a documentary series about his battle with the criminal justice system, Free Meek, was released on Amazon's Prime Video. Mill served as executive producer on the series.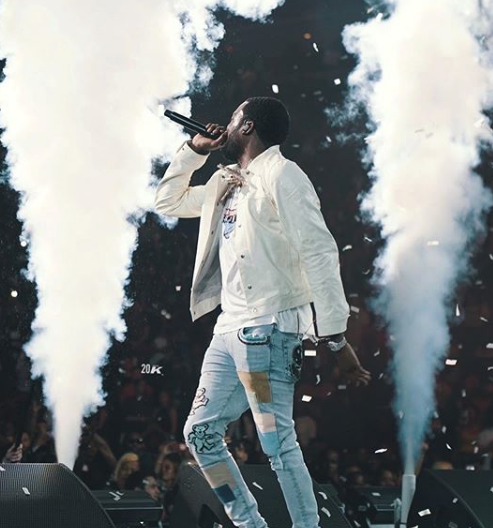 Source: @meekmill
Related to Meek Mill
Nicki Minaj Accuses Meek Mill of Abuse
Nicki Minaj tweeted out a diss at Meek Mill on Wednesday, sparking an intense Twitter exchange that included serious allegations of abuse. "Trigger fingers turn to #TwitterFingers bad built face ass obsessed with the Queen," Minaj tweeted. "Nigga been tweeting bout my man for a year now. Talking bout he went to my page to see him but he was blocked," Minaj continued. "My nigga, move on. I know ya btch embarrassed. Shitted yaself in that store when u got pressed tho." "Imagine talking about an alleged rape of a child to hurt someone who wasn't involved just so ppl can dislike me. You can never stand on your own," Nicki wrote. "You won't tell ppl the mother is on tape asking me for $20 million to make the charge go away tho. U was around. U know. See u soon." Then it was Meek's turn when he accused Minaj of trying to "destroy" him with the allegations of abuse. Meek also categorically denied hitting women and made sure to let the media know that all Minaj-related questions will be off-limits during his upcoming press tour. He also retweeted a Twitter user who commented on an unreleased song snippet in which Meek disses Minaj and Petty. A source told "Nicki Minaj is lying and trying to generate publicity for her new music. She has been harassing Meek and deliberately stalked him at the store in L.A. Everything she is saying about him is an absolute lie."
Famous for
Being a famous American Rapper as well as Activist.
For his album "Champions".
What is the Real Name of Meek Mill?
Meek Mill was born as Robert Rihmeek Williams on 6th May 1987 in South Philadelphia, Philadelphia, Pennsylvania. He is the son of Kathy Williams. He has an older sister, Nasheema Williams. His father was killed when he was just five years old. He had a rough childhood growing up as their financial condition was poor. He became interested in the world of music and more particularly rap since his childhood years. He is of American nationality and he belongs to the African-American ethnic background. Talking about his education, he attended Strawberry Mansion High School.
How old is Meek Mill?
As of 2019, he celebrated his 32nd birthday with his friends and families. He celebrated his birthday every year on 6th May.
How was Meek Mill's Career?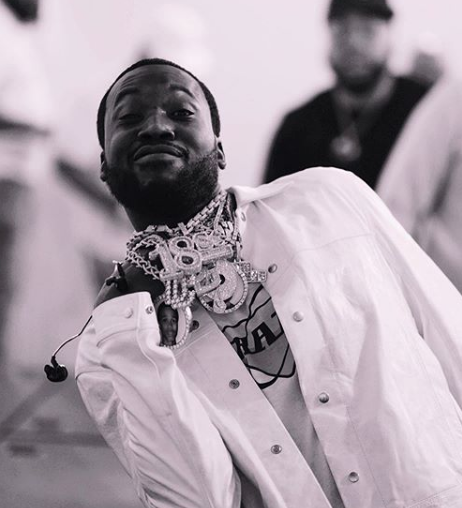 Source: @meekmill
Meek Mill firstly took part in rap battles, under the pseudonym Meek Millz.
He then formed the rap group, The Bloodhoundz along with his other three friends.
Later, the rap group released four mixtapes.
Moreover, he released his fourth solo mixtape, 'Flamers 2: Hottest in the City' in the year 2008.
After that, Charlie Mack, founder and President of 215 Aphillyated Records signed him to his management company.
He then chose Atlanta-based rapper and record executive T.I.'s label.
Since then, he has released albums including 'Dreams and Nightmares', 'Dreams Worth More Than Money', and 'Wins & Losses'.
He also announced the launch of his own record label imprint, Dream Chasers Records on 26th October 2012.
He also has 11 credits as an actor and has appeared in the TV series 'Single Ladies', movie 'Streets' and several other music videos.
He also has 8 credits for soundtracks.
He garnered the BET Award nomination in 2015 for the song 'Dumb'.
He shared the award with Jazmine Sullivan.
On 16th November 2018, he announced his fourth album, Championships, which was released on November 30.
The album received positive reviews from critics and debuted atop the US Billboard 200, selling 229,000 album-equivalent units in its first week (42,000 coming from pure sales).
What is the Net Worth of Meek Mill?
Meek Mill is a very successful rapper and he has accumulated a huge amount of money from his career. At present, he has not revealed his current salary but there is no doubt that he is earning a considerable amount of salary from his present work. As of 2020, he has an estimated net worth of around $ 14 million. Overall, he is satisfied with his earnings and he is living a luxurious lifestyle from his earnings.
Who is Meek Mill Dating?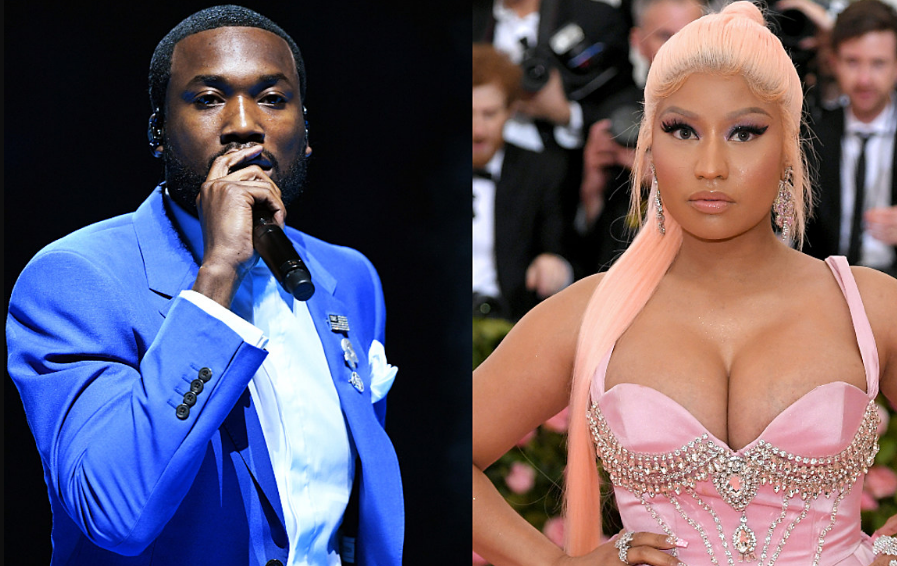 Source: @xxlmag.com
Meek Mill is not married yet. He was initially in a relationship with R&B singer, songwriter K. Michelle. From the year 2006 to 2012, he dated Fahimah Raheem. He was also in a relationship with an adult/glamour model Lira Galore in 2013. He then dated fashion designer Jai Nice for 4 months from September 2013 to January 2014. He also had a fling with glamour model Lesha Marie in 2014. He also dated popular rapper and songwriter Nicki Minaj for two years. They were together from early 2015 to December 2016. At present, he is believed to be single. He is focusing his career at present.
Everything To Know About Nicki Minaj
How tall is Meek Mill?
Meek Mill is a very cool and handsome person. He has a tall height of 6 feet 2 inches. He weighs around 94 kg. His hair color is black and his eye color is dark brown. His body measurements are 40-36-37 inches. He wears 6 (US) shoe size and his bicep size is 13 inches. Overall, he has got a healthy body with an athletic body build.