About Nigella Lawson
An English food writer and television chef, Nigella Lawson is well recognized for her intimate, sensuous, casual, and relaxed style of cooking. She first appeared on television in 1994 in the show "Littlejohn Live and Uncut" as herself in an episode dated 8th July 1994. Lawson is also known for being the daughter of Nigel Lawson, Lord Lawson of Blaby, a former Conservative Chancellor of the Exchequer, and Vanessa (nee Salmon) Lawson, whose family owned the J. Lyons and Co. food and catering business. She began work as a book reviewer and restaurant critic, later becoming the deputy literary editor of "The Sunday Times" in 1986. She starred in her own food series "Nigella Bites" for which she won a Guild of Food Writers Award; her 2005 ITV daytime chat show "Nigella" met with a negative critical reaction and was canceled after attracting low ratings. She brought out "How to Eat" (1998), her first cookery book, which sold 300,000 copies and became a best-seller whereas "How to Be a Domestic Goddess" (2000), which was her second book and it won her the British Book Award for Author of the Year. She has sold over 3 million cookery books worldwide to date. Recently, Lawson has said that "for the first time ever" she will not cook a Christmas turkey this year.
Famous For

Being an English food writer and television chef.
For being the daughter of Nigel Lawson, Lord Lawson of Blaby, a former Conservative Chancellor of the Exchequer, and Vanessa (nee Salmon) Lawson, whose family owned the J. Lyons and Co. food and catering business.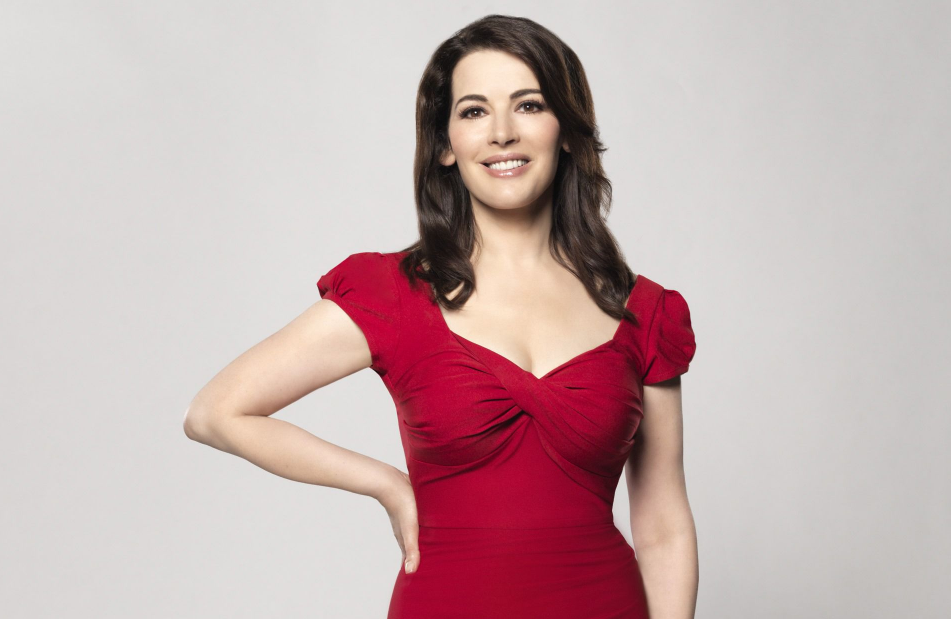 Source: @harpersbazaar.com
Early Life of Nigella Lawson

On 6th January 1960, Nigella Lawson took birth with the real name or full name of Nigella Lucy Lawson in Wandsworth, London, England. She holds a British nationality and mixed ethnicity. She has Latvian, German, Dutch, and Austrian ancestry. Analogously, she is an atheist and her race is white. She happily celebrates her birthday on 6th January of every year and she has celebrated her 60th birthday as of 2020 though as her birthdate, her star sign is Capricorn. She is one of the daughters of Nigel Lawson (father), a future Conservative MP and Chancellor of the Exchequer in Margaret Thatcher's government, and his first wife Vanessa Salmon (mother) (1936-1985), a socialite and the heiress to the J. Lyons and Co. fortune. Her parents divorced in 1980 when Nigella was 20. Sadly, her mother died of liver cancer in Westminster, London at the age of 48. Lawson's full-blood siblings are her brother, Dominic, former editor of "The Sunday Telegraph", sister Horatia, and sister Thomasina, who died of breast cancer, in her early thirties, in 1993. She has also a half-brother, Tom, who is currently headmaster at Eastbourne College, and a half-sister, Emily; Tom and Emily are her father's children by his second wife. Additionally, she was educated at several independent schools, among them Ibstock Place School, Queen's Gate School, and Godolphin and Latymer School. As well, she has worked for many department stores in London and went on to graduate from the University of Oxford with a second level degree in medieval and modern languages, as a student at Lady Margaret Hall.
Career of Nigella Lawson

Nigella Lawson kicks off her career in journalism after Charles Moore had invited her to write for "The Spectator" as she became a restaurant critic there in 1985 as well as became the deputy literary editor of "The Sunday Times" in 1986 at the age of 26.
She then began her writing career realizing that "I was on the wrong ladder. I didn't want to be an executive, being paid to worry rather than think" though she wrote for "The Daily Telegraph", the "Evening Standard", "The Observer" and many others.
"How to Eat" (1998) which was her first cookbook sold 300,000 copies in the UK as her second book was "How to be a Domestic Goddess" (2000).
As well, she hosted her own cooking show television series, "Nigella Bites", which ran from 1999 to 2001 on Channel 4 of which the first series averaged 1.9 million viewers whereas the show yielded an accompanying best-selling recipe book, also called "Nigella Bites" which became the second best-selling cookbook of Christmas 2002 in America.
Then, she commenced writing a fortnightly cooking article for "The New York Times" in 2002 as she launched her fifth book, "Feast: Food that Celebrates Life" in 2004 and also starred frequently on American television in 2004, conducting cookery slots on talk shows like "The Ellen DeGeneres Show".
She then started to host a daytime television chat show on ITV1 called "Nigella" in 2005 though her third food-based television series, called "Nigella Feasts", debuted on the Food Network in the United States in Autumn 2006 for a 13-week run.
She was next signed to BBC Two to host a three-part cookery show entitled "Nigella's Christmas Kitchen", which began on 6th December 2006 and aired weekly.
"Nigella's Christmas Kitchen" led to the commissioning of a 13-part cookery series about fast food entitled "Nigella Express" whose first episode debuted with 2.85 million viewers whereas she also starred on BBC's "The Graham Norton Show" in December 2007. The accompanying book to "Nigella Express" was launched in the UK in September 2007, the US in November 2007, and in Australia in 2008.
Also, she was featured as one of the three judges on a special battle of "Iron Chef America", titled "The Super Chef Battle" which was originally broadcast on 3rd January 2010.
Her next cookbook "Kitchen: Recipes from the Heart of the Home" (2010) is a tie-in with the TV series "Nigella Kitchen" whereas "Nigellissima: Instant Italian Inspiration" was released in 2012.
She also started "Simply Nigella" for BBC 2 as it was reported on 18th January 2016, that she would make a return to Australian television, joining the eighth series of "MasterChef Australia" as a guest judge, alongside the returning judges. She returned to the show for the tenth series in 2018 and the eleventh series in 2019.
She can be seen in "Nigella's Cook, Eat, Repeat" as a host in 2020.
Furthermore, Lawson has recently said that "for the first time ever" she will not cook a Christmas turkey this year.
"I actually - and I only made the decision a couple of days ago - for the first time ever, I am not going to do a turkey - and I always do," she said. "I'm doing pork. It's not going to be a normal family Christmas, therefore I think I will feel less sad doing something that is just a lovely lunch, that takes in a few Christmas traditions from elsewhere that interest me, but does not... make me feel what's missing."
She added: "One of the things I think we've all realized is how we miss having people round our table, and therefore all that worrying over 'is this perfect, should we do this or that', you realize that is actually secondary to the feeling of eating with other people." "I would have thought, for many people, the strange conditions under which we live will make them want to cleave to the traditions, and not add new and different things," she said.
Awards and Achievements of Nigella Lawson

British Book Award - Author of the Year for How to be a Domestic Goddess
WH Smith Book Award - How To Be A Domestic Goddess shortlisted for Lifestyle Book of the Year
Guild of Food Writers - Television Broadcast of the Year for Nigella Bites
World Food Media Award - Gold Ladle Best Television Food Show for Nigella Bites
WH Smith Book Awards - Lifestyle Book of the Year for Nigella Bites
World Food Media Award - Gold Ladle Best Food And/Or Drink Television Show for Nigella's Christmas Kitchen
Personal Life of Nigella Lawson

Reflecting on Nigella Lawson's personal life, she was first married to journalist John Diamond in Venice in 1992 and had a daughter, Cosima, and a son, Bruno. Lawson met Diamond in 1986 when they were both writing for "The Sunday Times". But sadly, Diamond was diagnosed with throat cancer in 1997 and died in March 2001, aged 47. Lawson explained; she suffered a bout of depression following the funeral. Lawson kept all of the press clippings in what she called her "Morbidobox" after Diamond's death. Then, she tied the knot with art collector Charles Saatchi in September 2003. But their relationship was not exceptional, in June 2013, photographs were published by "The Sunday People" of Lawson being grabbed around the neck by Saatchi, during an argument outside a London seafood restaurant. After a police investigation of the incident, Saatchi was cautioned for assault, and Lawson left the family home. Subsequently, while giving evidence, Lawson claimed casual cruelty and controlling behavior by Saatchi made her unhappy and drove her to occasional drug use. On 31st July 2013, seven weeks after the incident, the pair were granted a decree nisi, ending their ten-year marriage. Furthermore, talking about her sexual orientation, she is straight.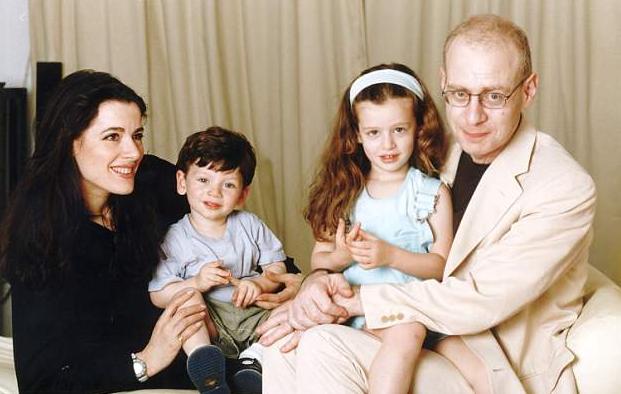 Source: @dailymail.co.uk
Net Worth of Nigella Lawson

Moving towards Nigella Lawson's net worth, she has a worth of around 15million to 25 million pounds as of 2020 whereas she has also a handsome amount of salary which is also in millions of pounds per year. In 2008 she reported that she had a personal fortune of 15 million pounds. Her husband Charles Saatchi was worth 100 million pounds at that time. In December 2007 she appeared on BBC's "The Graham Norton Show" and revealed that she had once eaten 30 pickled eggs for a 1,000 pounds bet, saying "How stupid to challenge me! I made them all put their money on the table in front of me. The next day I had scrambled eggs for breakfast." In 2014 Lawson was hired by a chocolate company to appear in an advertisement, the advertisement was filmed in New Zealand in May for a local confection manufacturer Whittaker's. Twinings, a tea company, appointed Nigella as its brand ambassador in 2008, and she appeared in their six commercials. However, later, she was replaced by McCann. In addition, her major source of income is from writing and television chef career.
Body Measurement of Nigella Lawson

Nigella Lawson is a beautiful and versatile television chef as well as a writer who stands at a perfect height of 5 ft 7 in or 170 cm with a balanced weight of 73 kg or 160 lbs. In 2013, Nigella surprised the world by reducing from size 12 (US) to size 8 (US). Though she gave credit to this transformation to diet control, Pilates exercise, and personal training, an insider revealed to "Mirror" that Nigella took some additional help. The newspaper mentioned that she signed up Susan Hepburn, a London hypnotherapist for $450 per hour sessions. Her flawless fair skin, sparkling almond-shaped eyes, chocolate hair, full-figured body, show hosting abilities have attracted a lot of people towards her. Graceful woman Lawson has rich chocolate hair color and dark brown eyes color as her boy build type is slim and her body measurement is 39-29-38 in or 99-74-96.5 cm.